Our edible gardens are filled with peppers, tomatoes, cucumbers, and eggplants, but did you know that you can use edible flowers in recipes, too?
Rose cocktails, pansy deserts, and salads garnished with flowers are just a few recipes that utilize this unique ingredient.
Aside from being responsible for incredible presentation, edible flowers also add an unexpected twist to recipes.
Let's get cooking!
1. Daffodil Cake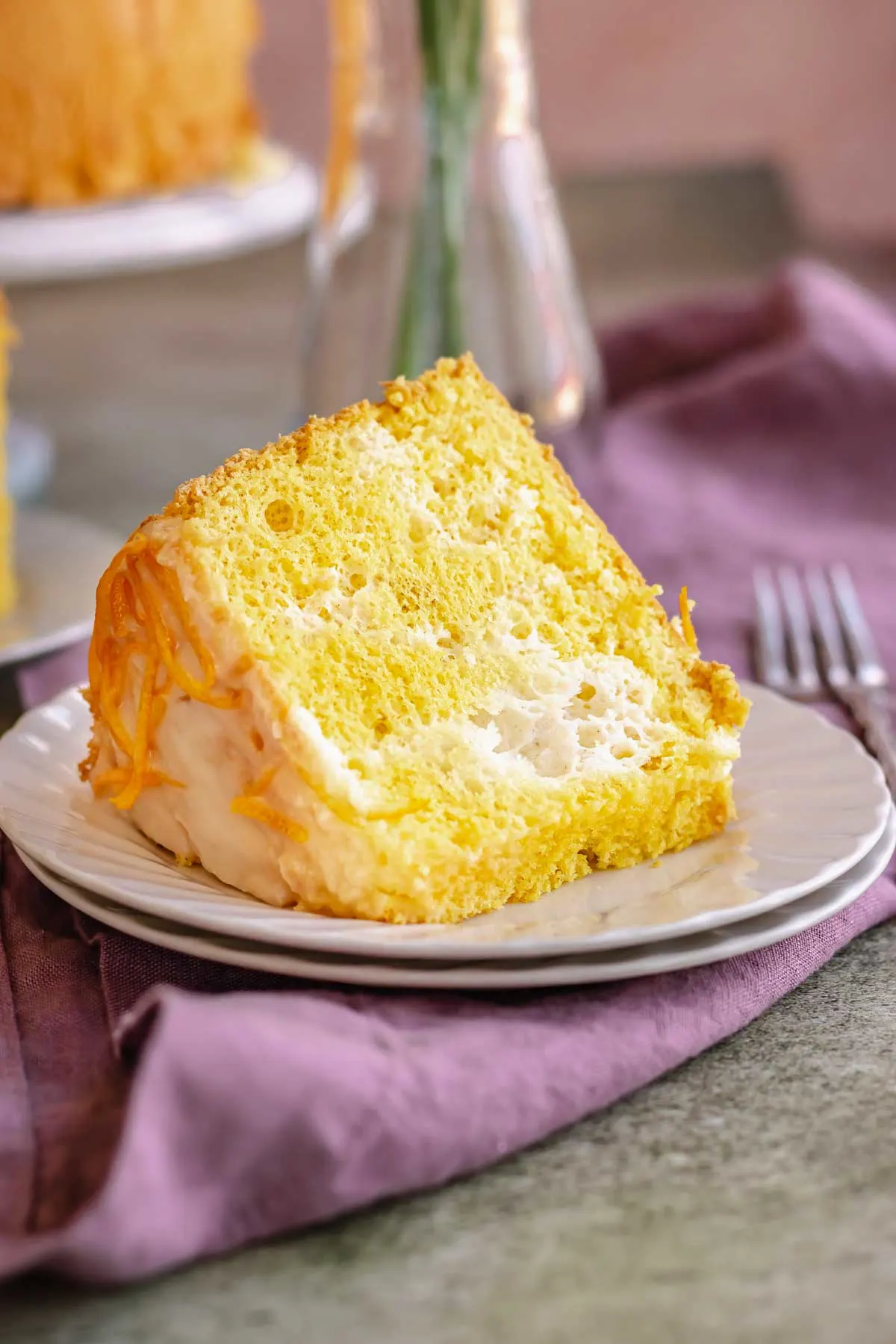 The two layers of this cake reflect spring daffodils – the inspiration. The white batter is a fluffy vanilla angel food cake, while the yellow one uses egg yolks for richer texture and is flavored with tart orange extract.
Copy the looks of daffodils by covering it in white or yellow glaze and decorate it with some spring flowers.
2. Edible Flower Cake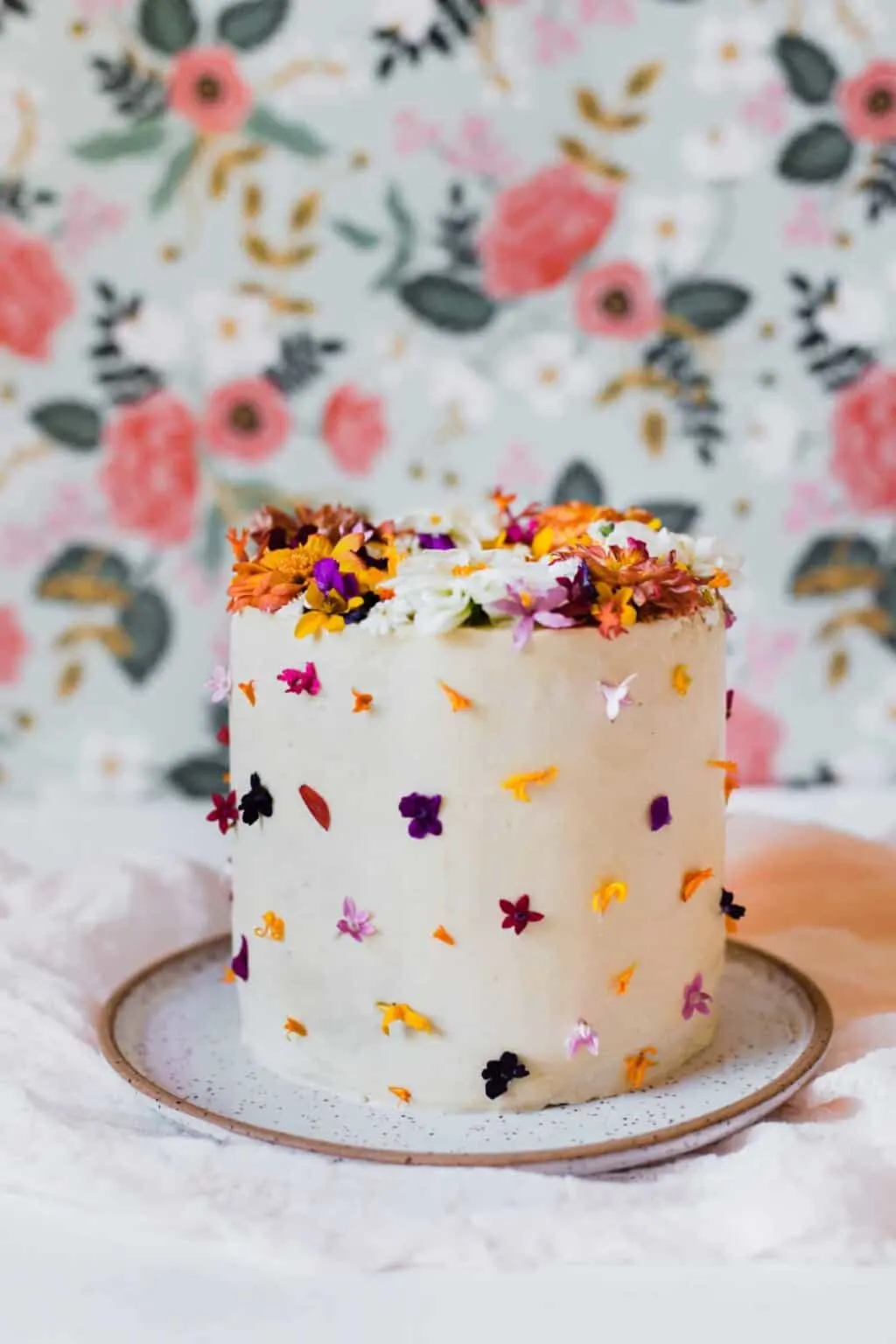 This classic vanilla and Swiss meringue buttercream cake is topped with marigolds, dianthus, and star flowers, creating a true sensory delight. This custom desert is perfect for birthdays and bachelorette parties.
3. Flower Sugar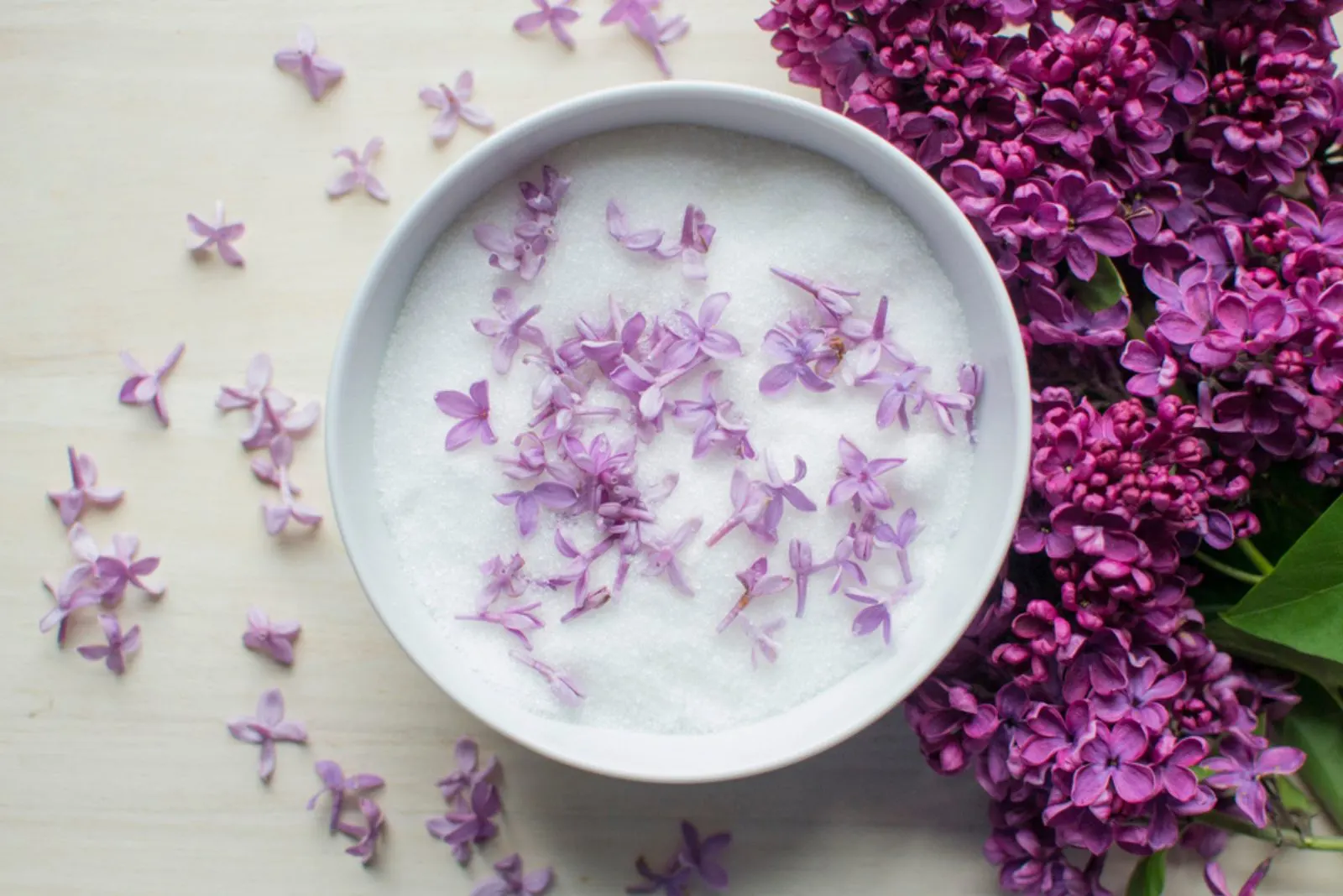 Enhance the flavor of your favorite pound or bundt cakes and other recipes by using sugar infused with lilacs, gardenias, roses, lavender, chamomile, and other edible flowers. Or add it to your next cup of tea!
4. Herbal Tea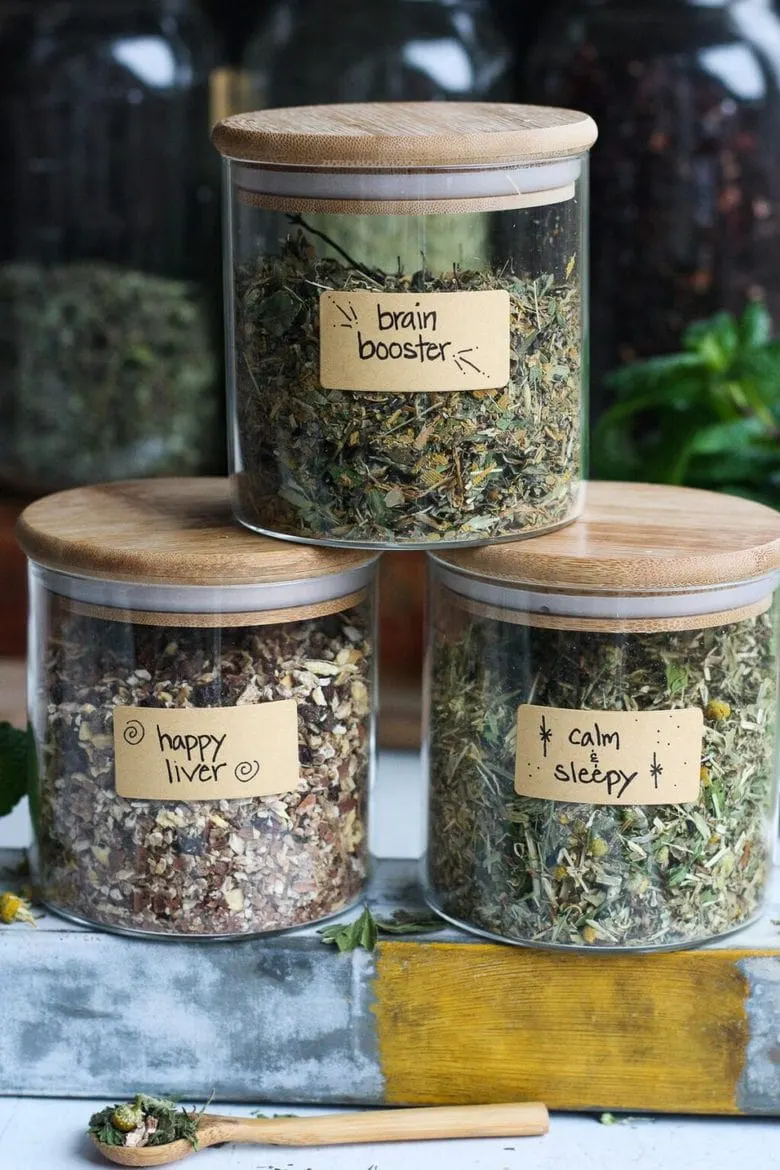 Did you know that you can make tea from pretty much any herb, lavender, chamomile, mint, etc.? You can use rosemary to make tea and reap its calming and antimicrobial benefits.
5. Lilac Donuts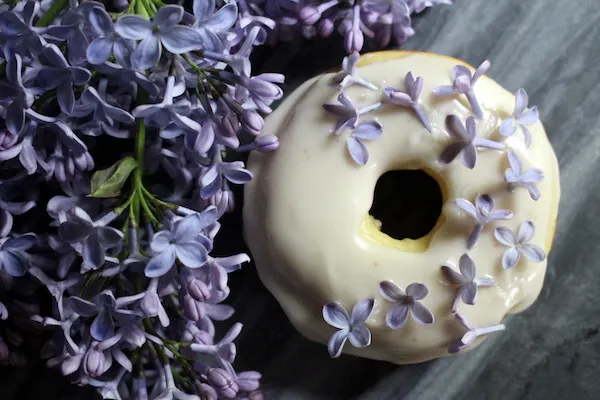 Sprinkle some lilac blossoms over basic vanilla donuts covered in a sugar and milk glaze and look how they go from pumpkin to coach before your very eyes.
Use fresh flowers or sugar them to preserve their color if you don't want to use them immediately.
These fairy donuts are perfect for a Sunday brunch or a bridal shower.
6. Pansy Crepes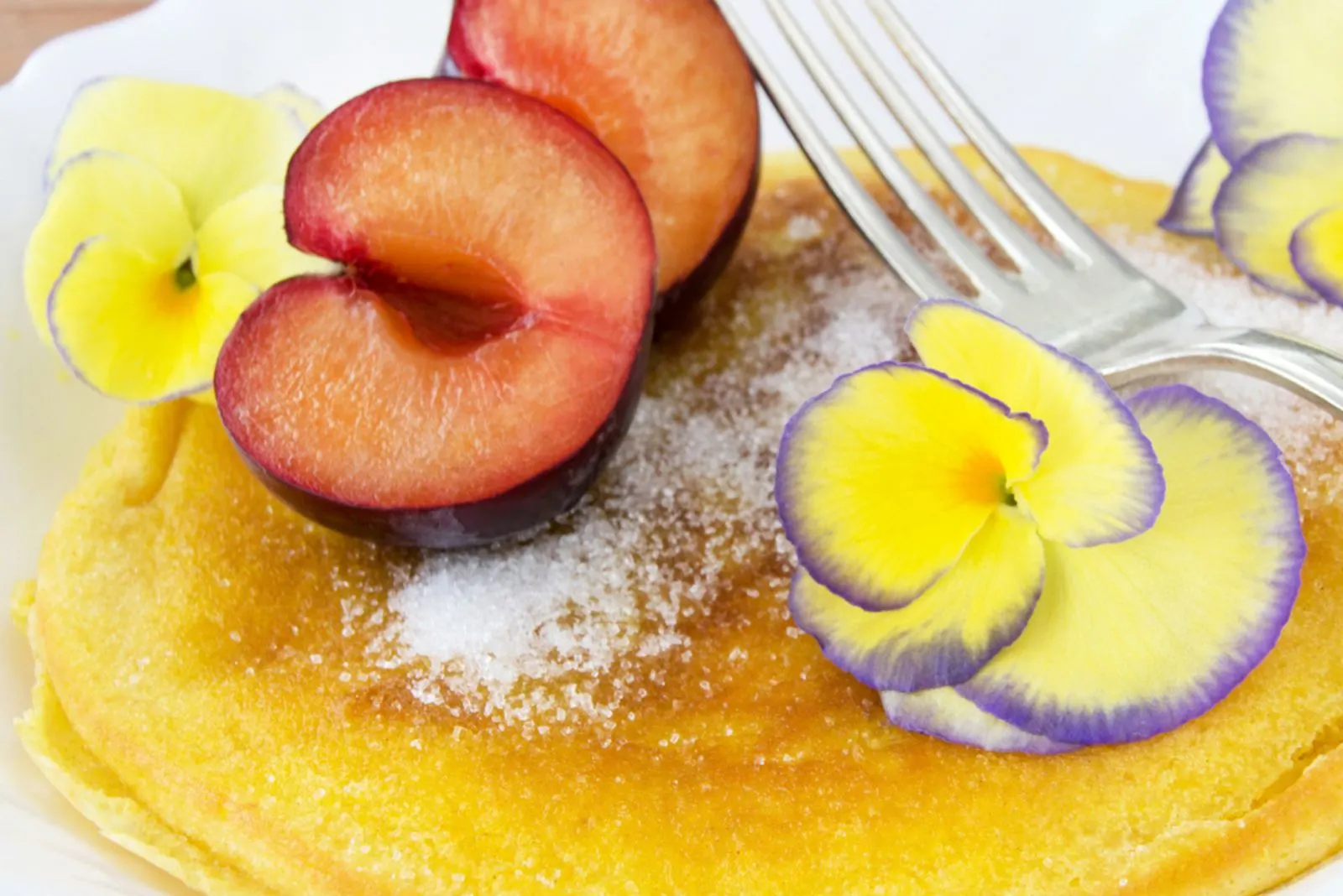 Upgrade a traditional crepe recipe by sprinkling pansies into the batter before gently flipping the crepes. Serve it as a floral breakfast in bed for your loved one.
7. Pickled Rose Petals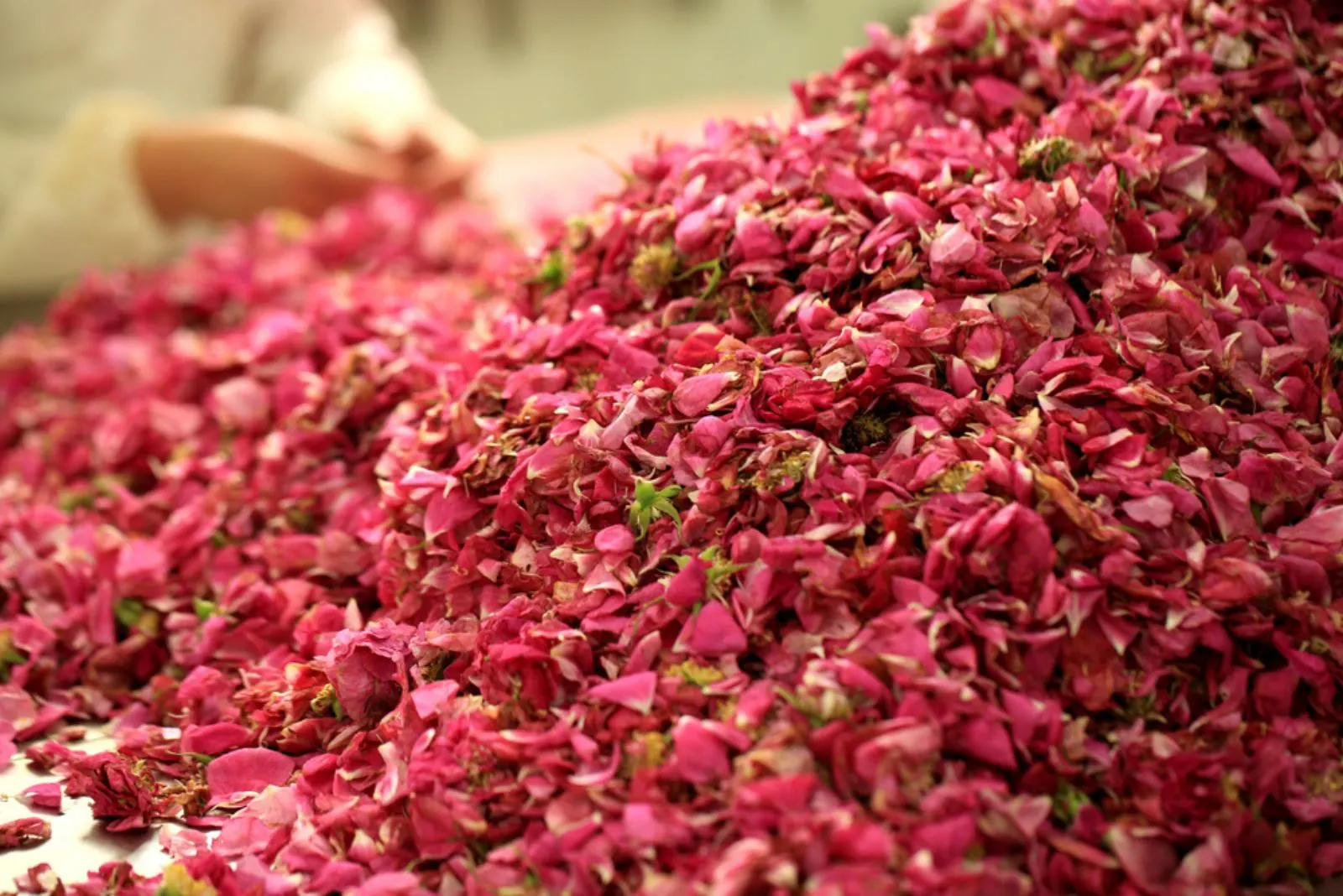 Rose petals pickled in coconut vinegar, honey, and vanilla salt are rich, flavorful, and perfectly colorful. Use it for sautéed bell peppers, poached fish, and squash ribbons.
8. Pink Peppercorn And Rose Tea Cakes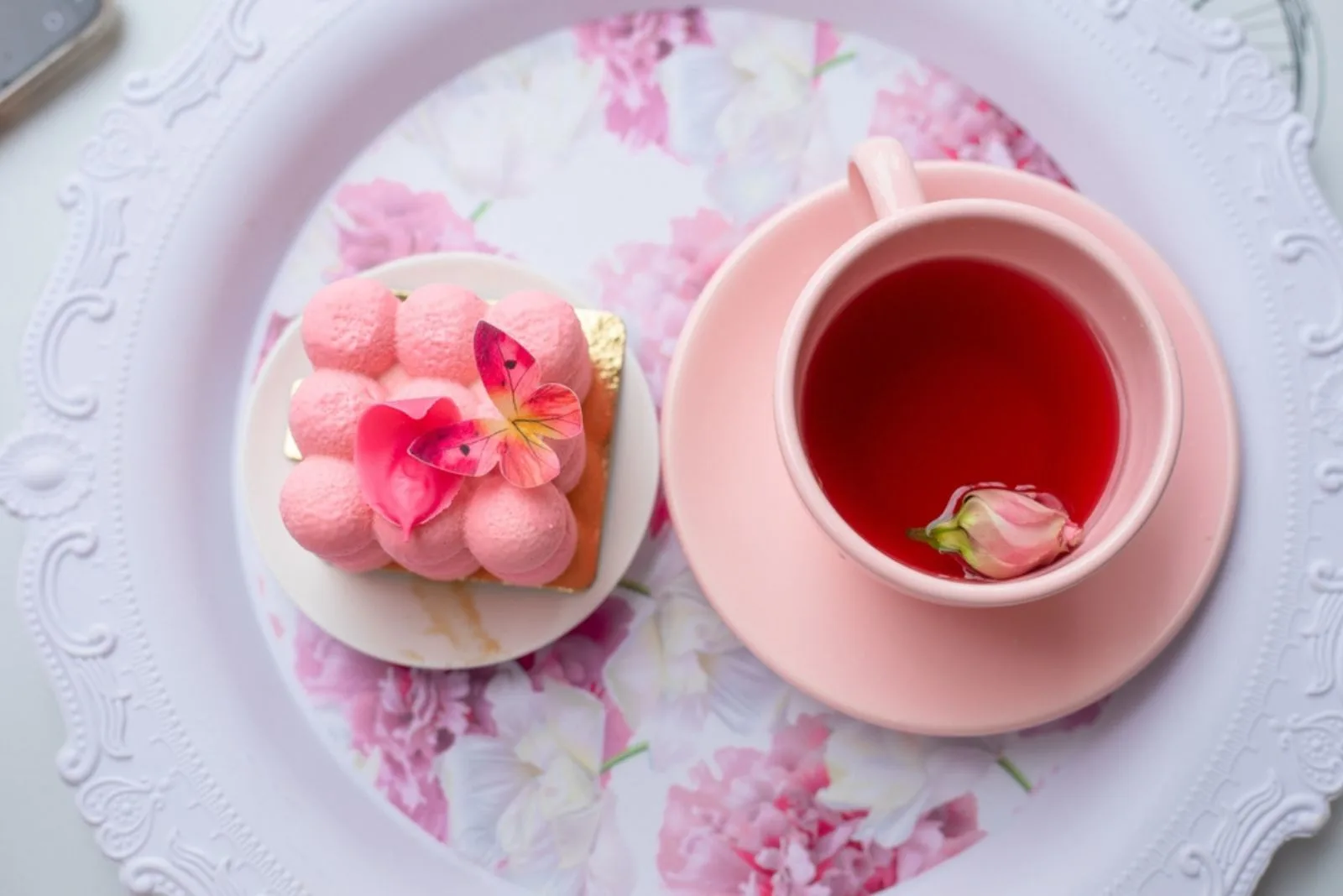 No tea party is perfect without petite cakes, and these will make all your friends ask for the recipe. Cream cheese glaze and confetti of rose petals and pink peppercorns make the decoration (and flavor) perfect.
9. Rhubarb-Pistachio Bundt Cake With Rose Glaze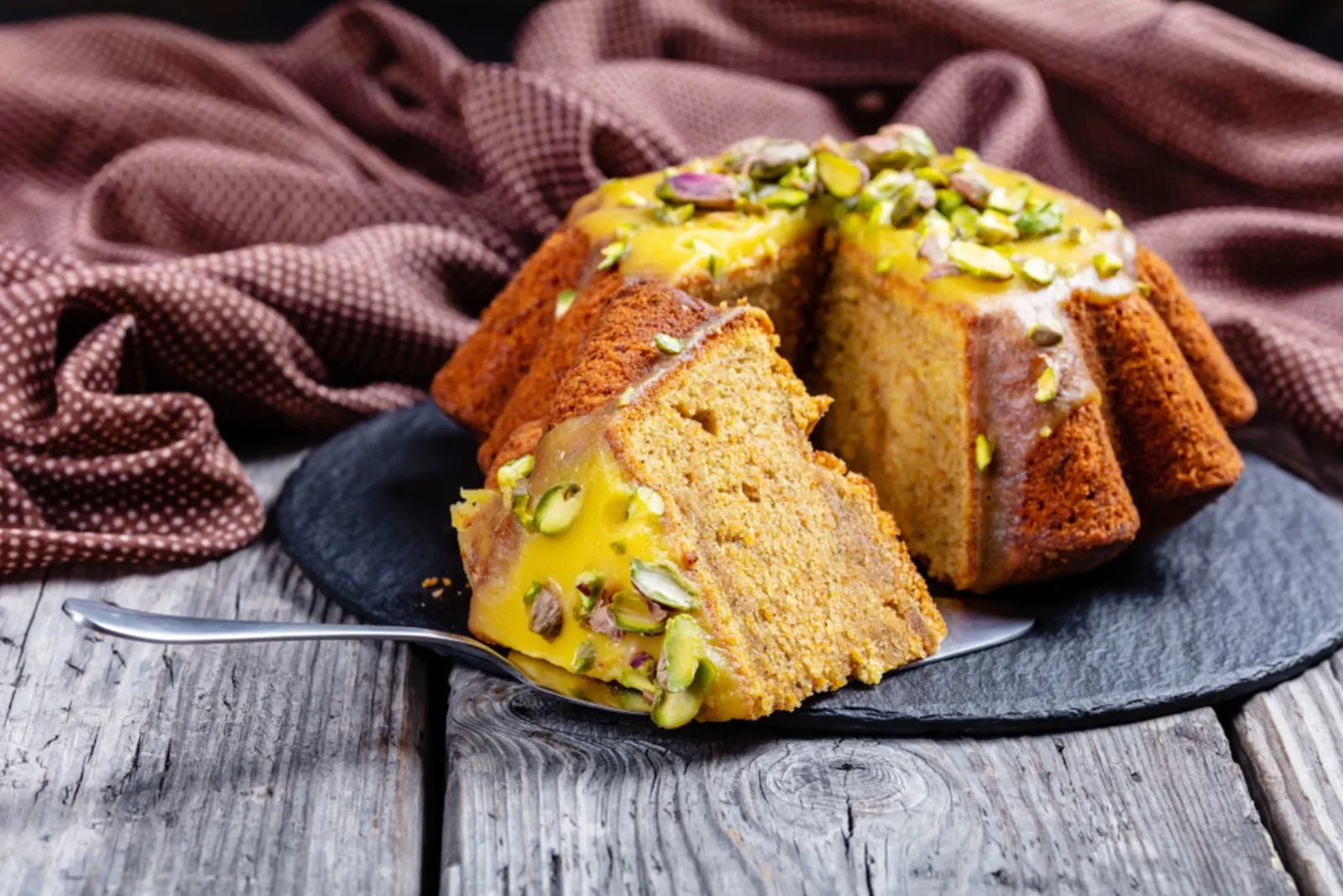 This isn't your basic bundt; it's mixed with layers of blushing rhubarb, covered in exquisite rose glaze, and sprinkled with dry rose petals and pistachios. Lemon zest and rose water infuse it with oriental flavors.
10. Rose Petal Syrup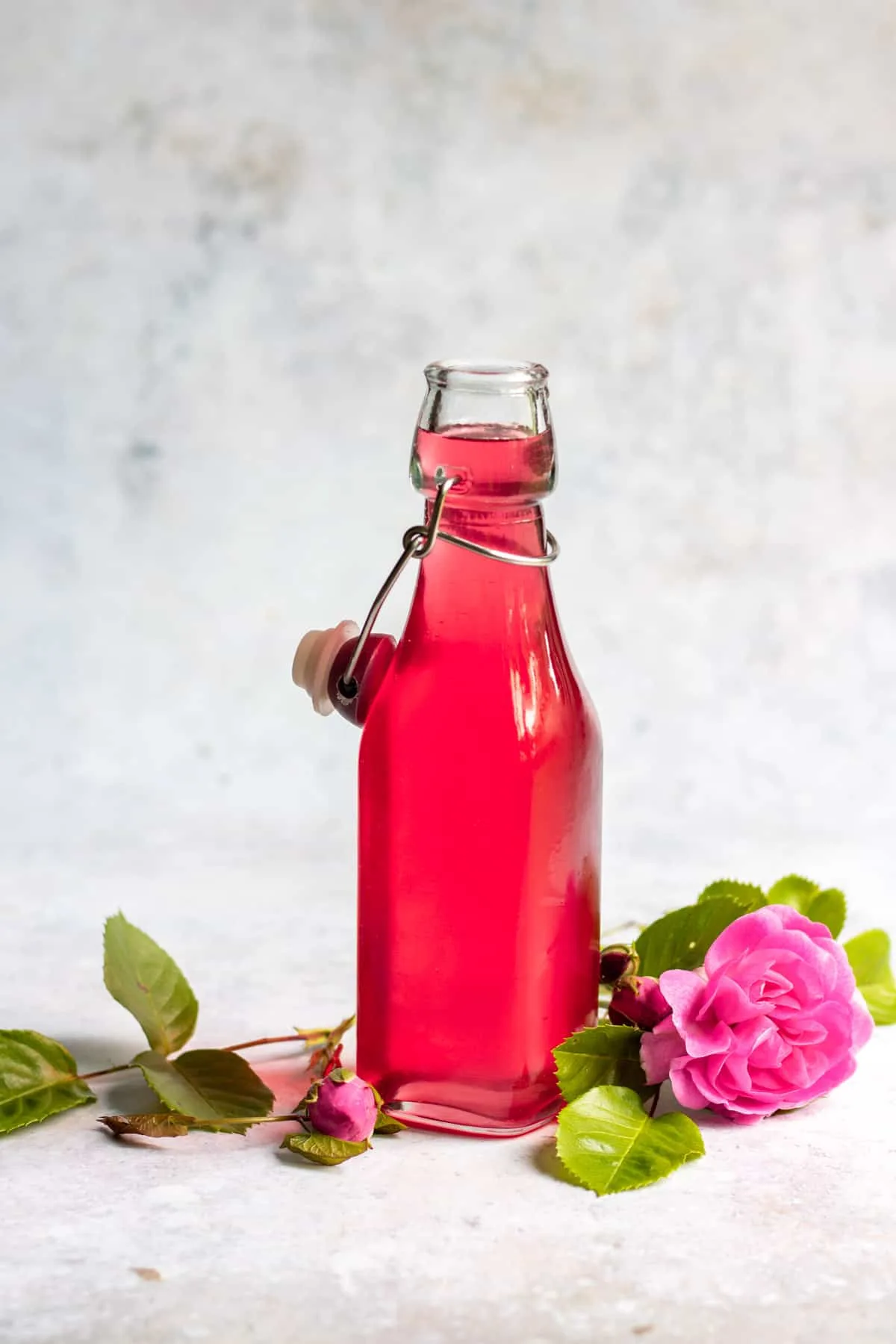 Rose petals, sugar, and water will land you with flavors beyond your imagination. Let the ingredients boil, then steep and strain them before adding to your gin cocktails, sparkling water mocktails, or for cake icing.
11. Spring Salad With Wild Herbs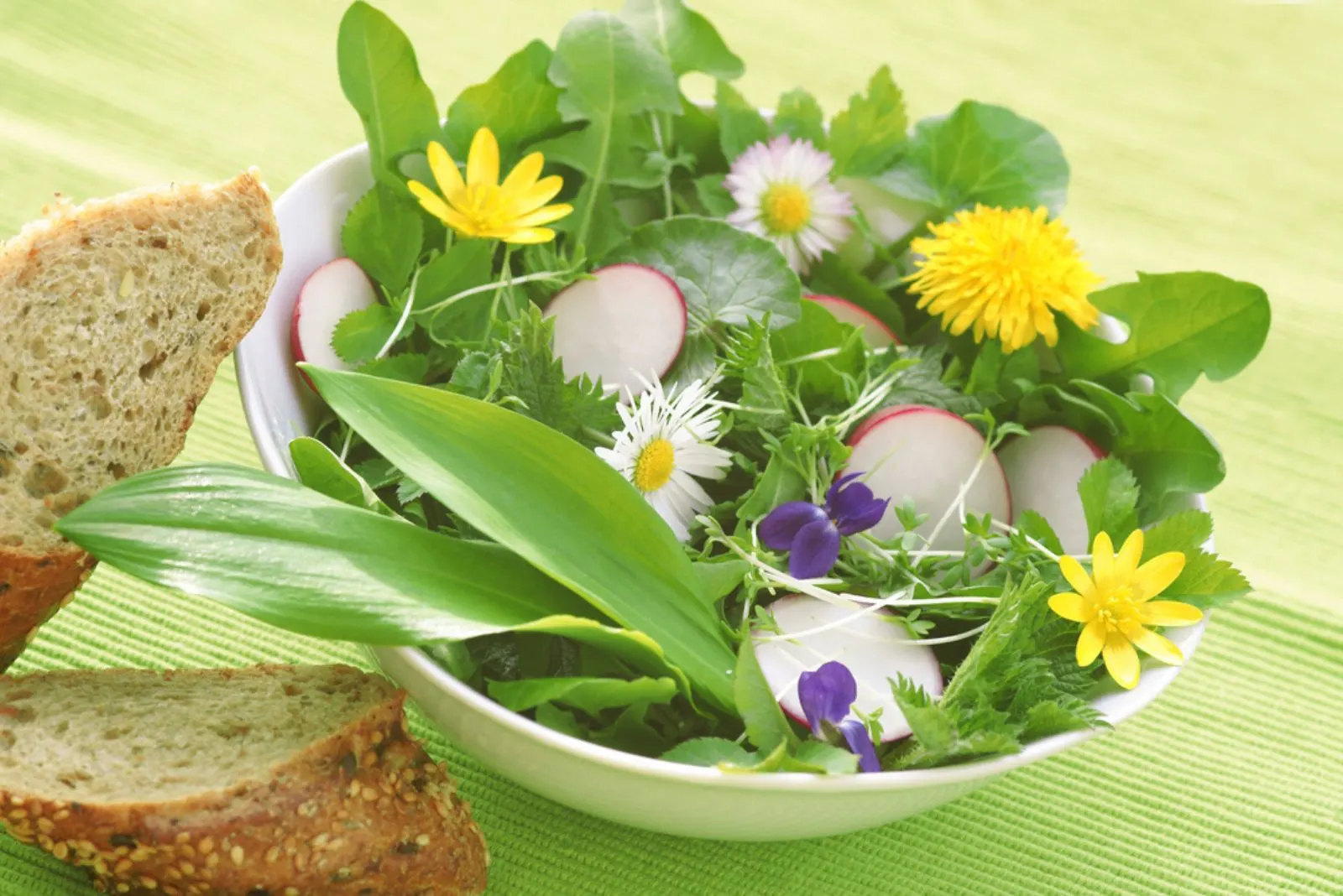 Salads aren't known for their beautiful looks, but this one begs to differ. Combine the veggies and herbs you have, such as artichokes, bell peppers, carrots, and mint.
Cover them with lemon juice and honey, garnish with mint and pansies for a bouquet of flavor and texture, and enjoy.
12. Strawberry And Pansy Tart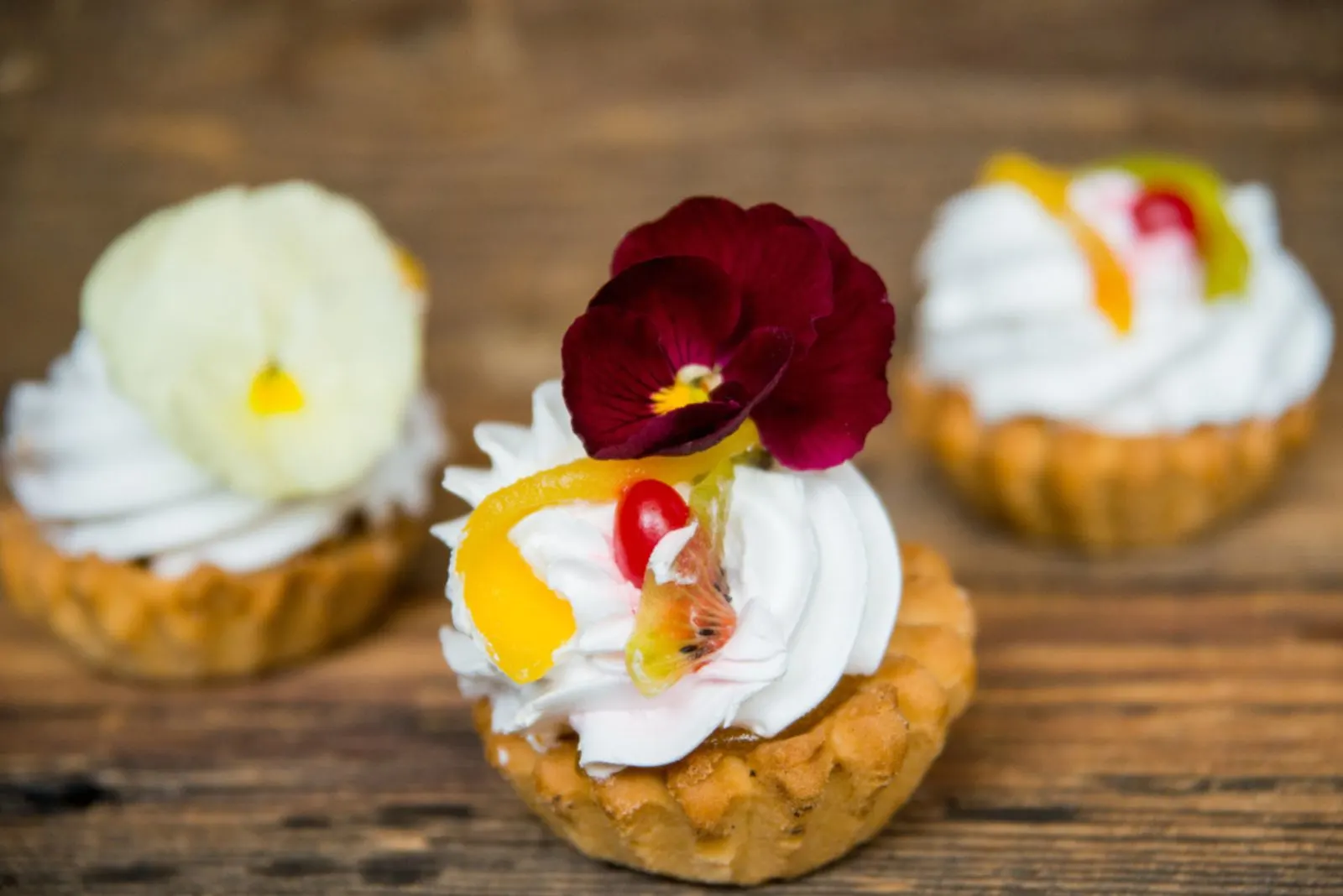 This strawberry and nut inspired tart has everything you could desire from a cake. Cashews and almonds give it an oriental flavor, strawberries make it a refreshing and perfect summer dessert, while pansies provide a light decoration.
13. Strawberry, Mango, And Rose Pavlova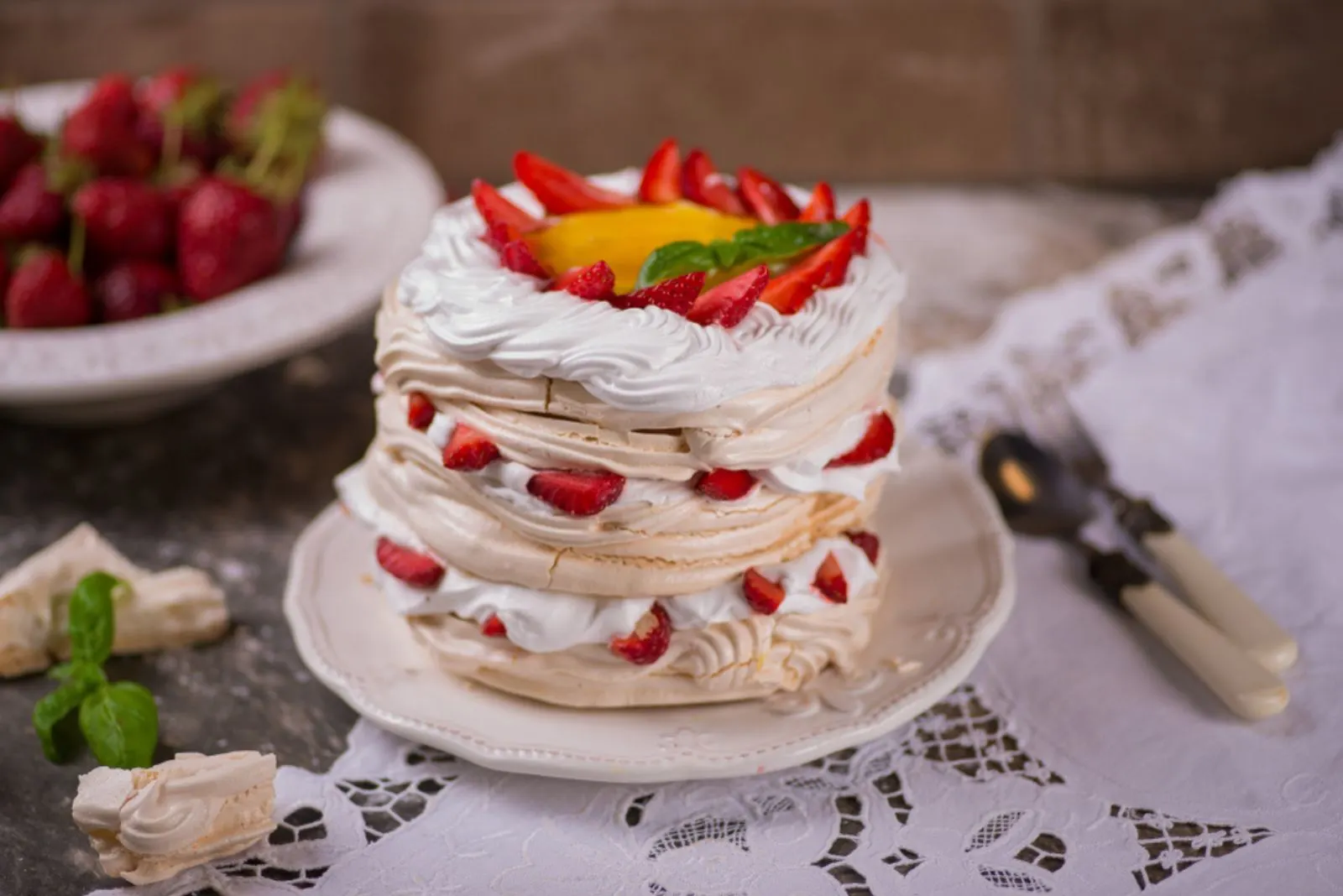 Fruits are unavoidable ingredients for summer cakes and pink roses combine the cacophony of colors into a single picture. Yes, this Pavlova has it all!
14. Strawberry Peach Pansy Sparkling Punch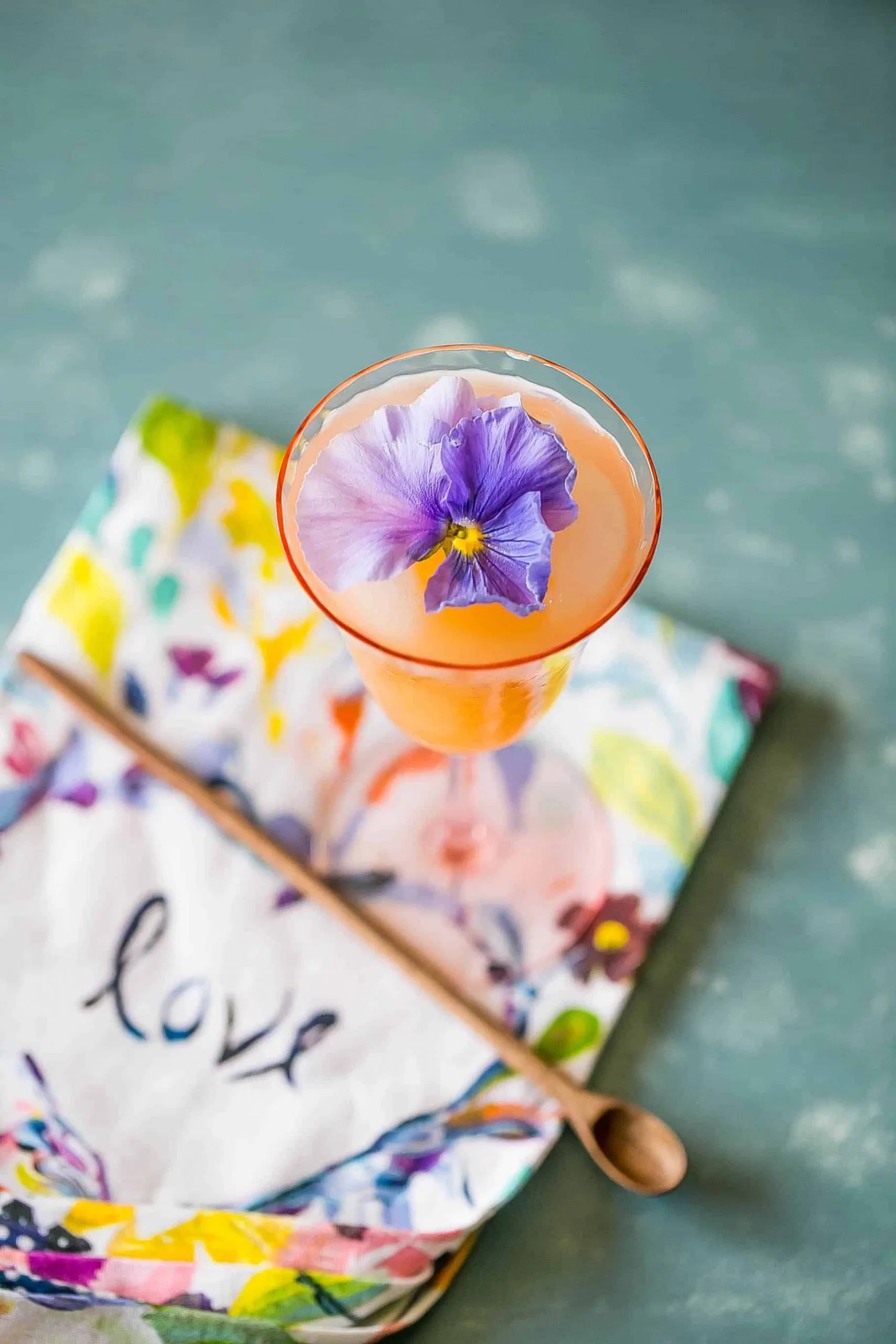 This strawberry, peach, and pansy sparkling punch is the best drink for summer parties. Blend and strain the fruits and mix them with a simple syrup, lemon juice, rum, and sparkling water. Top it all with some pansies.
15. Strawberry Rose Cocktail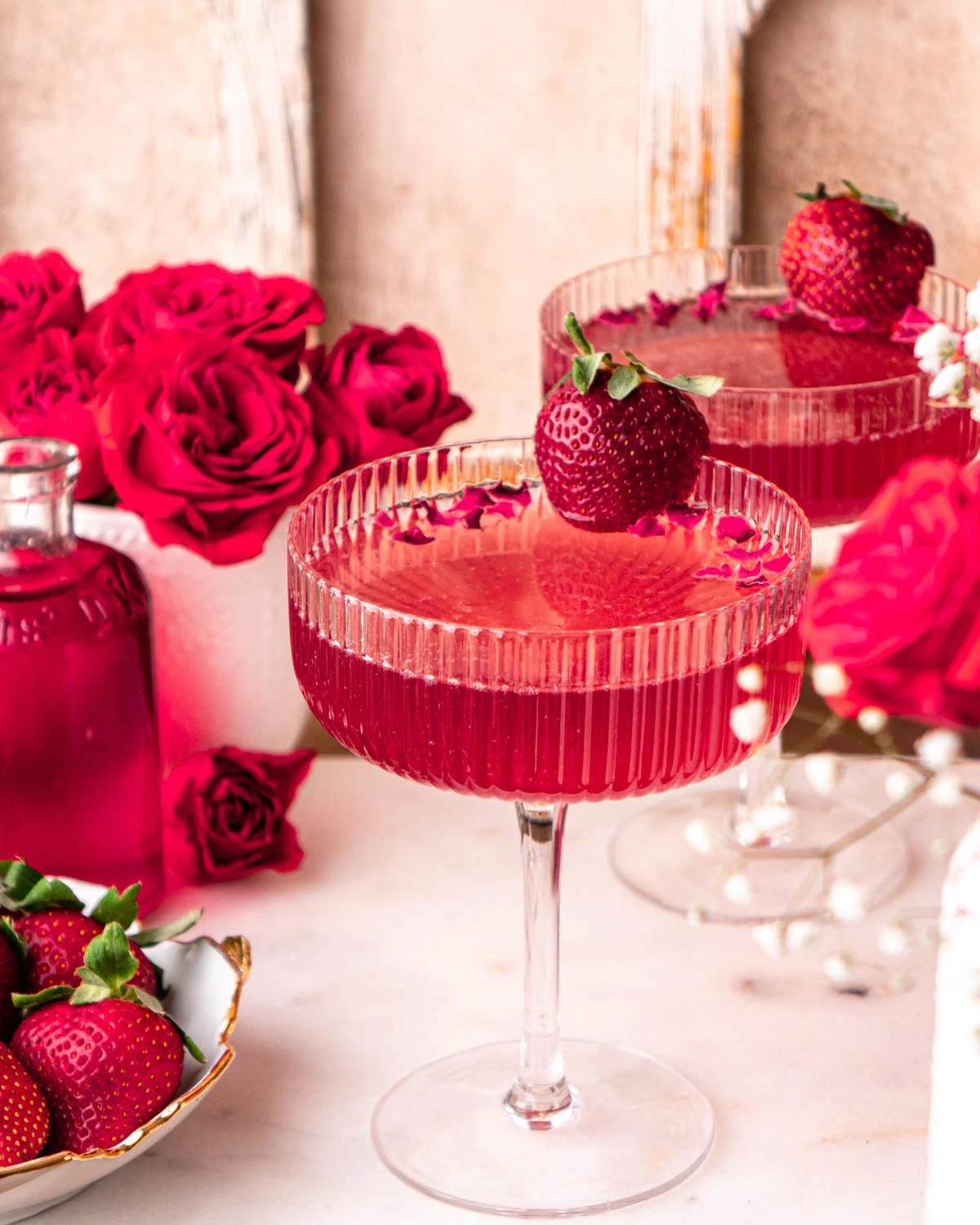 The strawberry rose cocktail is perfect for early summer backyard gatherings. Make your own strawberry rose syrup, dilute it with some gin and lemon juice, and top it with strawberries and dried rose petals.
16. Swedish Chocolate Fudge Flower Cake (Kladdkaka)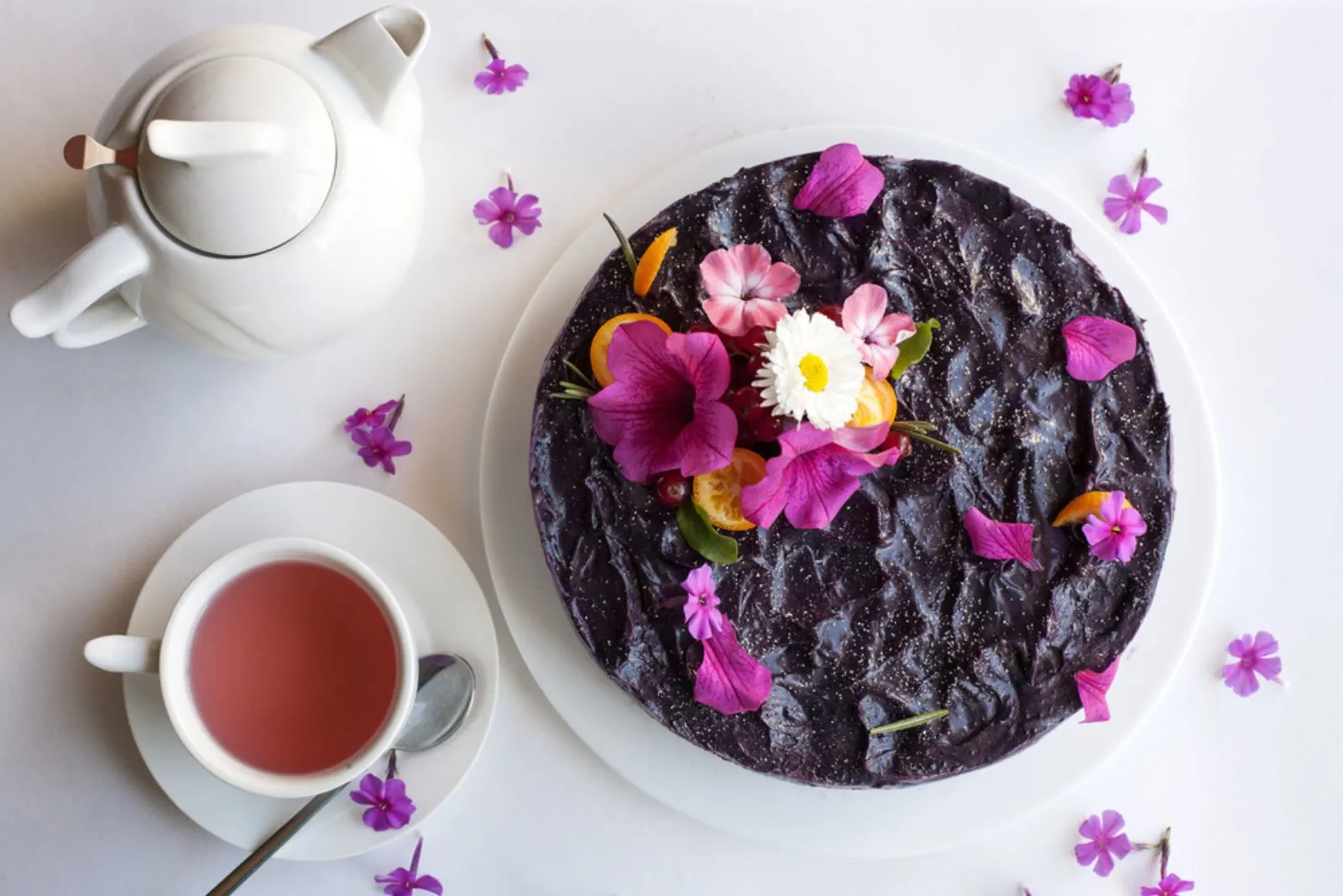 This fudgy cake is all you need after a hard day's work. Chocolate and vanilla intertwine to give it an irresistible flavor, while the floral garnish gives it a note of magic.
17. Vanilla Cupcakes With Edible Flowers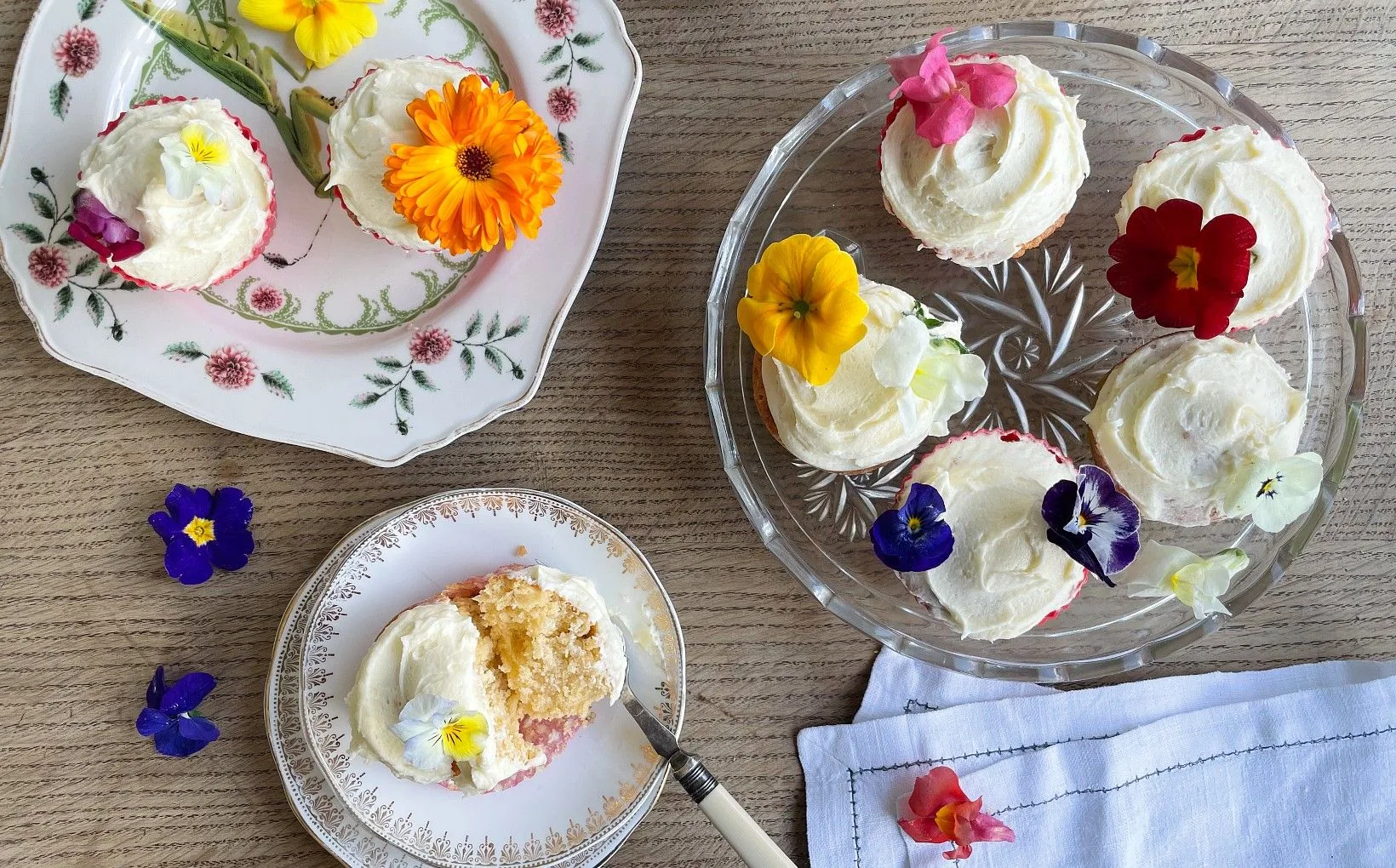 These classic vanilla cupcakes are embellished with buttercream and fresh edible flowers. Leave the icing white or add some food coloring to complement the flowers.
18. Vibrant Edible Flower Salad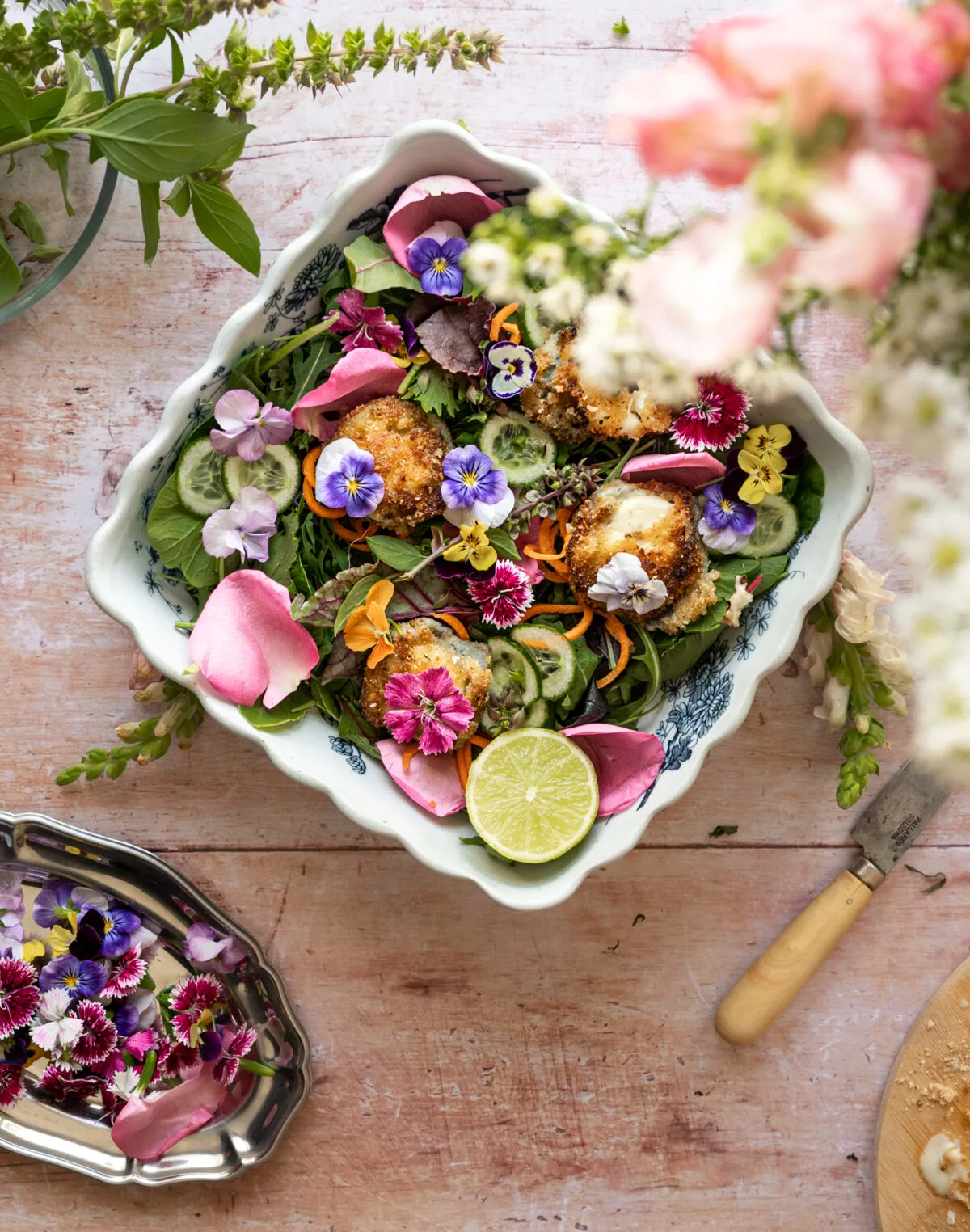 Brighten a simple salad of dandelions, arugula, baby spinach, spring onion, cucumbers and carrots with rose petals, pansies, and dianthus flowers.
Add some fried goat cheese to deepen the flavor and texture, and enjoy!
19. Viola Candy Bark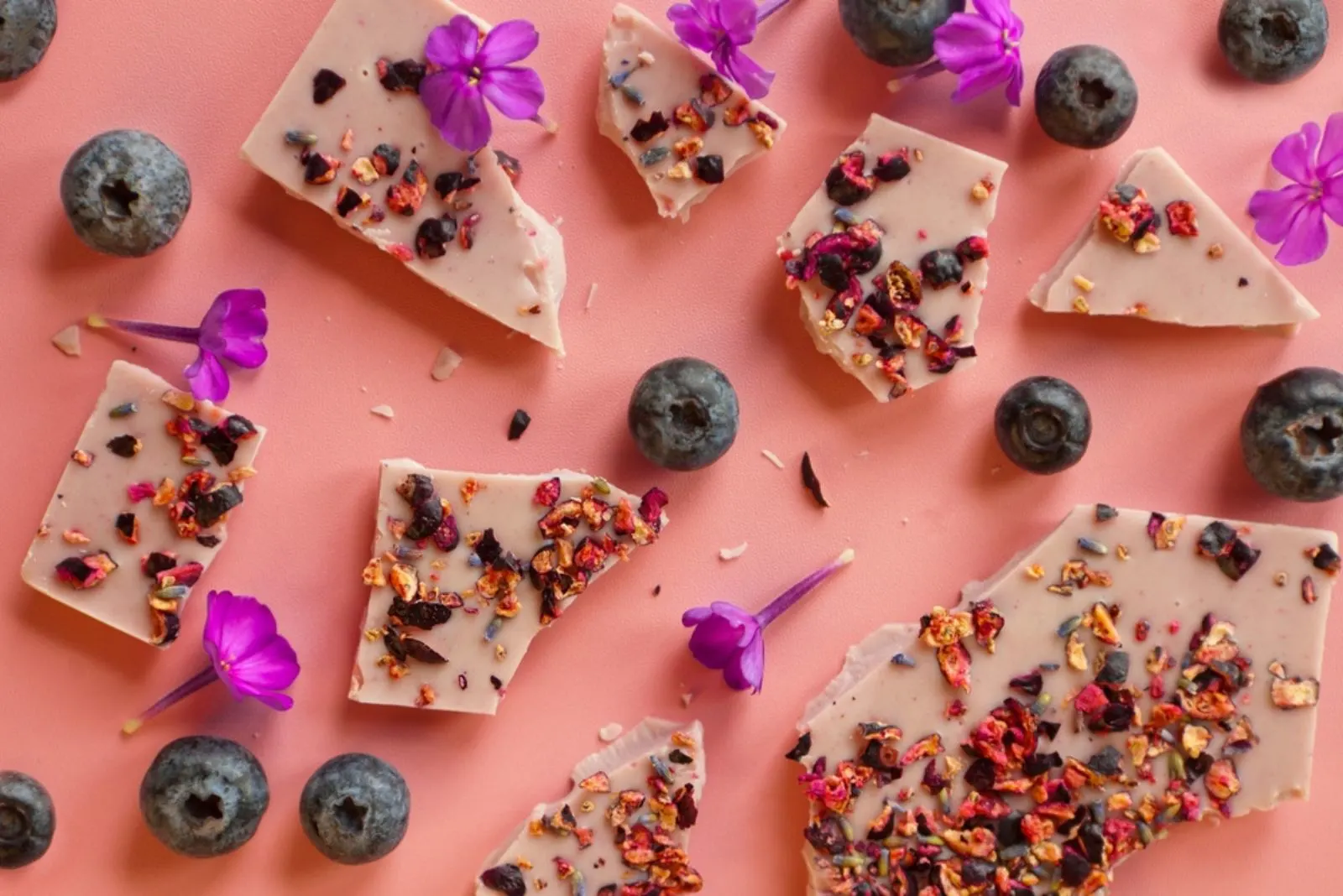 This spring recipe is perfect for chocolate lovers. Melt milk or dark chocolate, vanilla-flavored candy coating, and shortening. Stir in some lavender oil, top it with violas, and let it cool before digging in.
20. White Fish With Broccoli And Flowers
Fry salmon, zander, and monkfish in clarified butter, arrange it with vegetables on top, drizzle with Dijon mustard and sauce, and garnish with pansies.