If you are looking for some flowers to order now, then you have come to the right place!
These flowering bulbs are very easy to grow and will provide you with the most breathtaking flower display next summer. All you have to do is plant them in the fall and wait patiently for summer!
Once they are planted, you will totally forget about them. Then, as soon as the temperatures rise, you will be pleasantly surprised to notice flowers blooming all over the garden.
In this article, we are going to talk about 5 flowering bulbs that you can order now. Let's dive in!
1. Ranunculus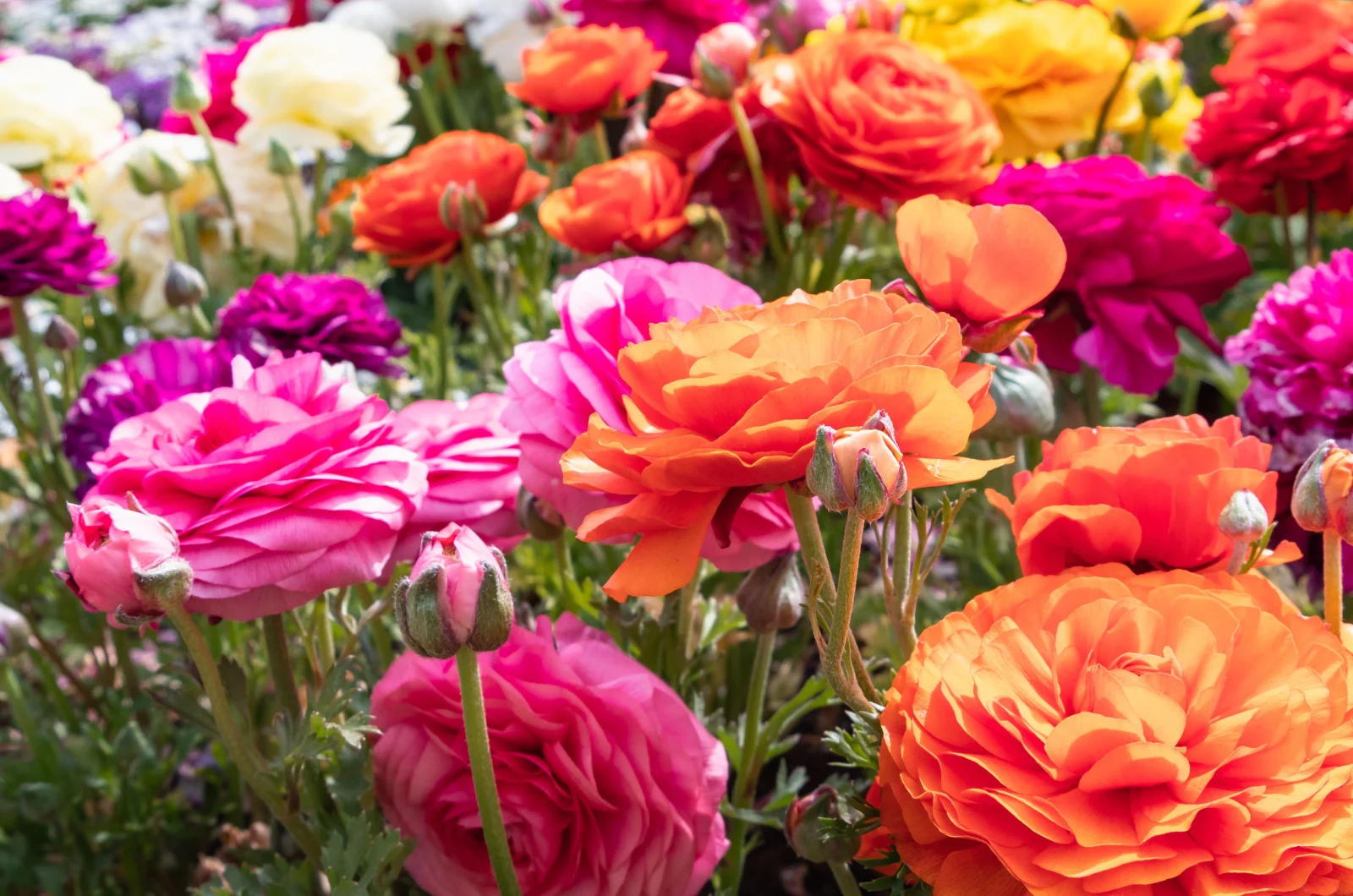 We are starting our list with the colorful Ranunculus, otherwise known as Persian buttercup. This is a mesmerizing flowering bulb that produces multi-layered blooms resembling lush rose-like flowers.
What's also great is that you will get plenty of flowers from just one plant. They are available in a wide range of colors, including vibrant shades of red, pink, orange, yellow, and white. These flowers make your garden more colorful and lively.
Plus, these plants are totally easy to grow. Before planting, it's good to pre-soak them. Make sure that the soil is fertile and well-draining. Ranunculus bulbs thrive in full sun and partial shade, with temperatures of around 50 to 60 degrees Fahrenheit.
Order now here: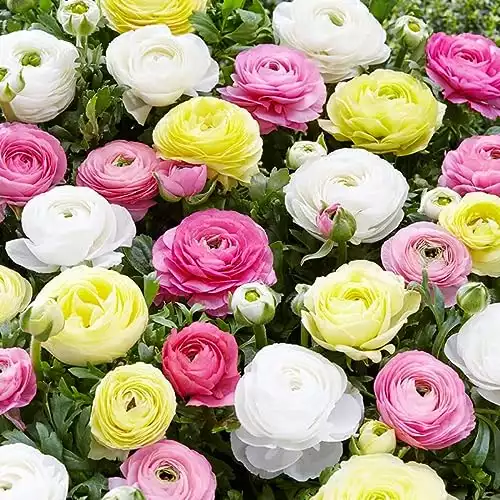 2. Byzantine Gladiolus
If you want your garden to be filled with pink and magenta flowers, then you are definitely going to love the Byzantine gladiolus. These flowering bulbs start blooming in late spring or early summer, making a captivating addition to any garden.
This hardy plant is usually planted from September to December, and the flowers are expected during May and June.
Plant Byzantine gladiolus bulbs in well-draining soil with good sunlight exposure. They thrive in full sun, where they can receive at least 6 to 8 hours of direct sunlight daily.
Provide regular watering during the growing season, especially during dry spells, to keep the soil consistently moist. After blooming, allow the foliage to wither naturally to support bulb replenishment.
These gladioli are winter hardy in many regions and will multiply and naturalize over time. If you want to know more about growing gladiolus, check out this Complete Guide Through The Gladiolus Growing Stages.
Order now here:
Summer Flowering Bulb Mixture
Botanical Name: Gladiolus 'Glamini'
Small gladiolus like flowers with up to 20 flowers per stem
Blooms mid to late summer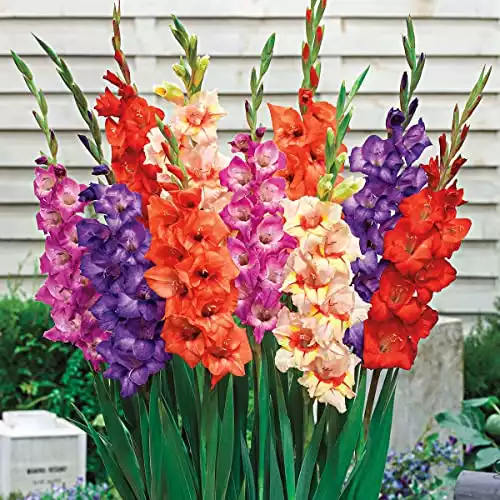 3. Alliums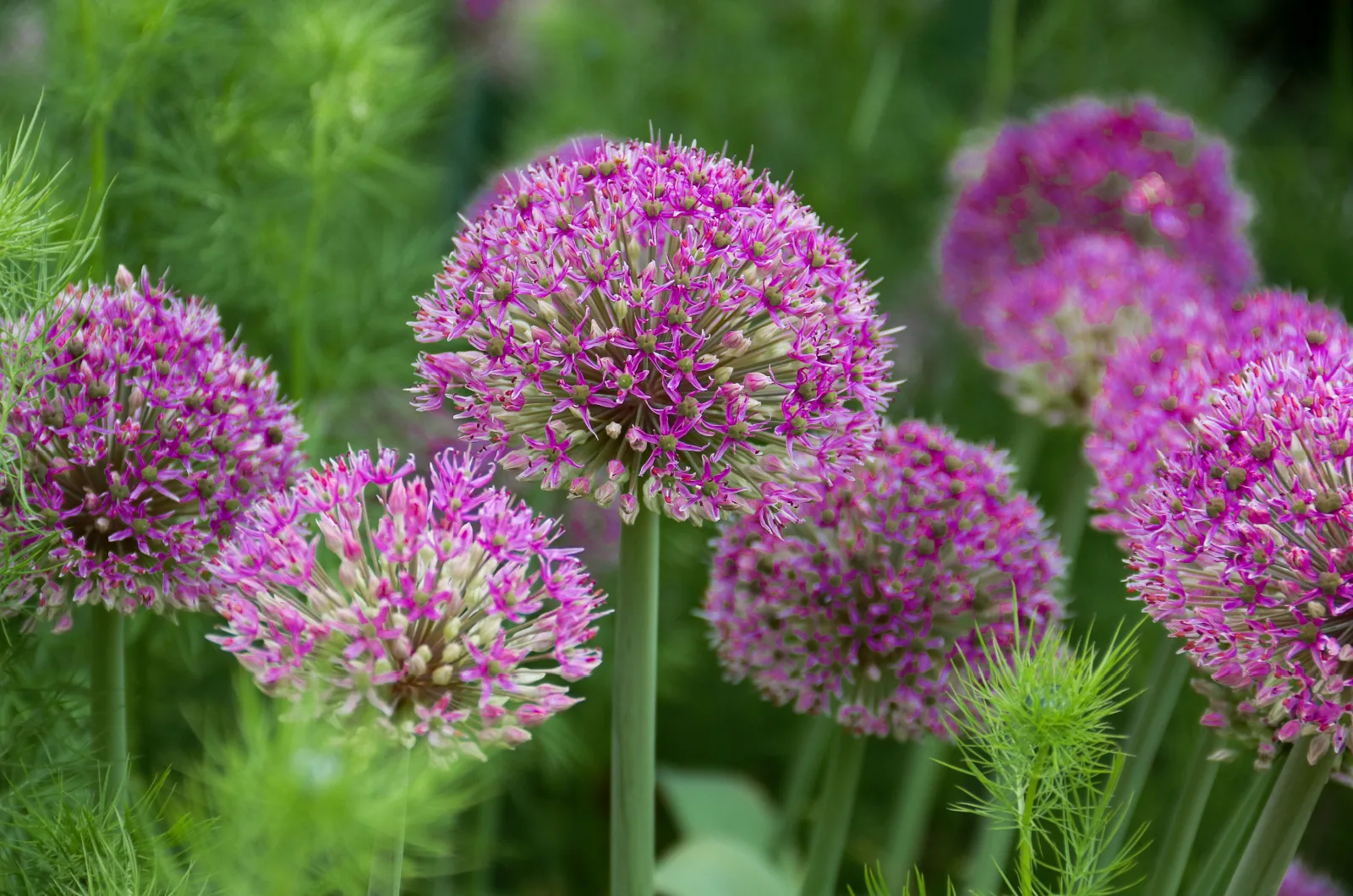 Alliums are flowering bulbs that produce tall, globe-like blooms in various sizes and colors. You can opt for a variety such as 'Purple Sensation', 'Globemaster', or Allium giganteum to create a dramatic flowering display in your yard.
These bulbs are great for attracting bees and butterflies, and they also make great companions to carrots and arugula.
Alliums are generally low-maintenance and resistant to pests and diseases. Plant Allium bulbs in well-draining soil in a location that receives full sun. These bulbs prefer dry conditions during their dormant period in summer.
Order now here: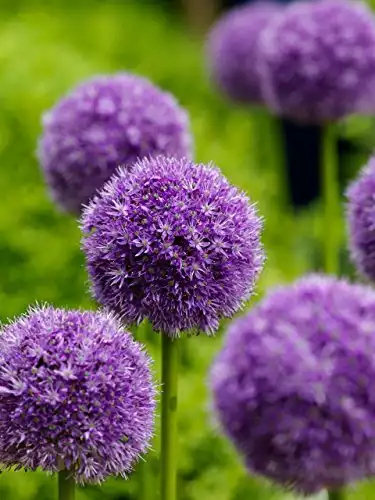 4. Turk's Cap Lilies
Turban lilies, commonly known as Turk's Cap lilies, are low-maintenance flowering bulbs that produce vibrant orange flowers with dark speckles. These flowers look like a turban or a "Turk's cap", hence the name.
These flowers attract butterflies and hummingbirds with their mesmerizing fragrances. If you plant them in a container make sure to get the larger ones since these flowers grow quite tall.
It's best to plant bulbs during early fall in well-draining, loamy soil rich in organic matter. When planting, dig a hole that's about 5 inches deep and plant the bulbs in groups of 5, leaving about six inches of space between each set.
They prefer a location with full sun to partial shade, with at least 6 hours of direct sunlight daily for optimal flowering. To support the lilies' tall stems, consider providing stakes or other support structures.
Order now here: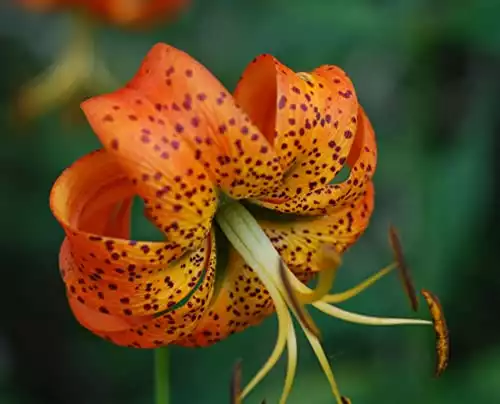 5. Bearded Iris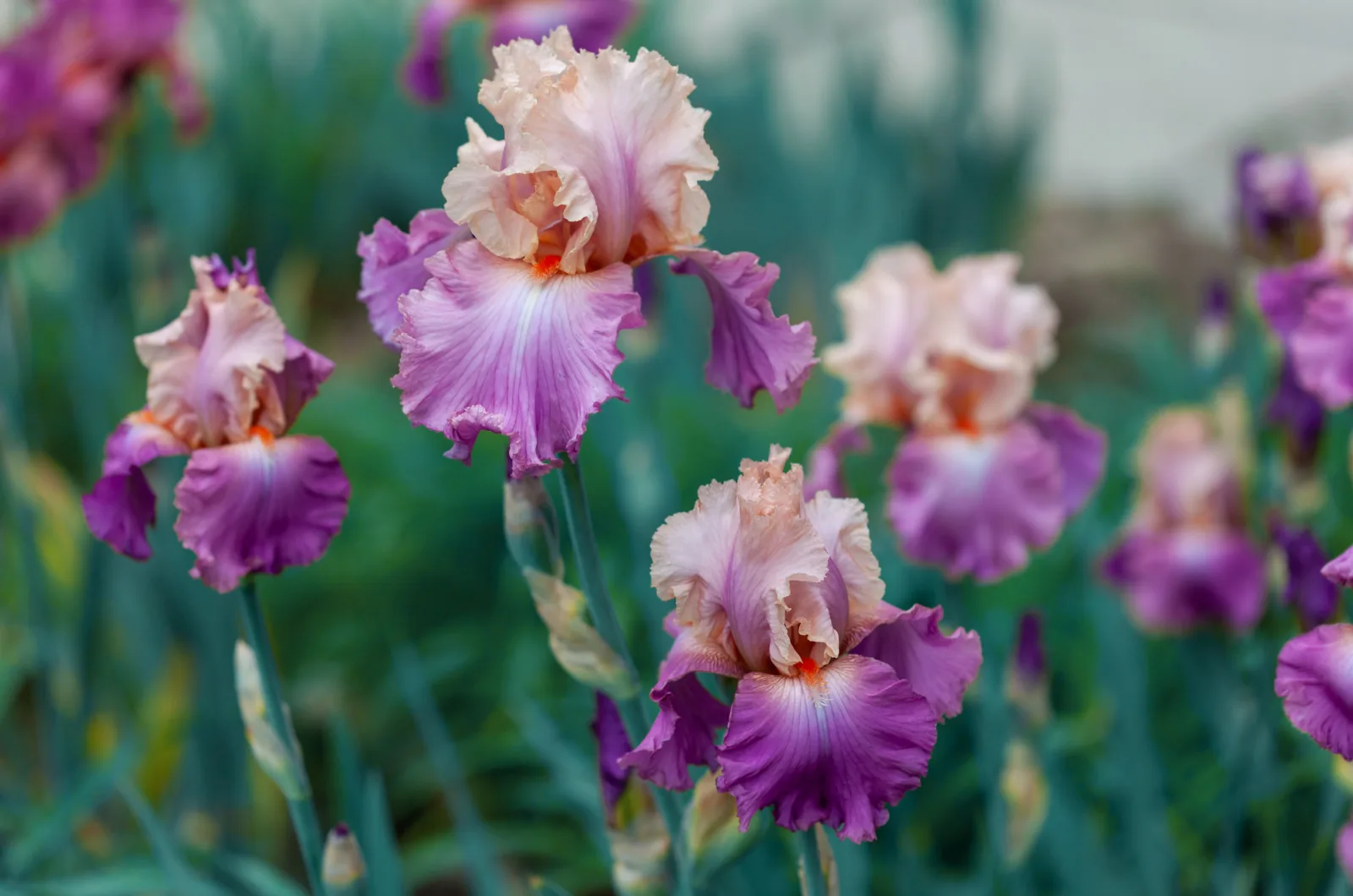 We are ending our list with the beautiful Bearded iris plant. This is a timeless and elegant plant that produces show-stopping flowers in orange, purple, white, blue, and sometimes bicolor combinations!
The striking blooms feature three upright petals called standards and three drooping petals known as falls, each embellished with a fuzzy beard. With their unique form and vibrant colors, Bearded irises are a favorite choice for borders, beds, and cutting gardens.
Plant Bearded iris rhizomes from August to October in well-draining soil with good sun exposure. They prefer full sun but can tolerate partial shade. Make sure to plant them 1 foot apart so they don't overcrowd later. Keep the soil moist but avoid overwatering.
Order flowers here: