Zucchini is a favorite summer veggie, so it's only natural that we all want to increase its production in our gardens.
And my favorite way to do this is by growing zucchini vertically.
I know what you're thinking, but hear me out! You won't need as much room, it'll be easier to pick the fruits, and you won't have to deal with pests and diseases as much.
And the best thing about it is that you don't have to change the way you grow them that much. Simply find the best site, place the trellis, and plant the zucchini like you normally would.
Of course, these aren't the only things you need to do, but I'll discuss everything in more detail in the following sections.
Select A Proper Zucchini Variety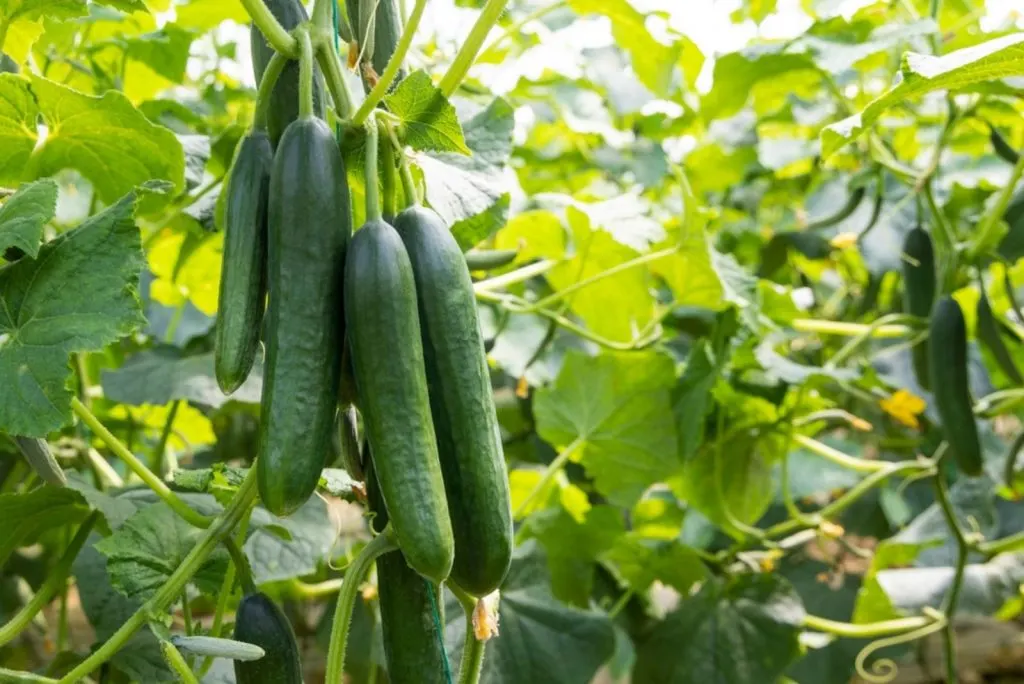 Believe it or not, not all zucchini plants are vines. Therefore, you have to choose the proper type you can train on a trellis.
Bush zucchini is great if you don't have enough space, but it can't grow on a trellis. For that reason, always look for a vining variety you'll be able to tie onto a trellis.
And when it comes to fruit size, most cultivars are fairly light and won't get too heavy and break the stem.
Choose A Trellis
Choosing a trellis is the first step to creating a vertical zucchini garden. I love wooden trellis arbors as they look stunning, but they can get expensive.
That's why I sometimes opt for the next best thing: cattle fence arches. However, these metal materials can become quite hot in the summer, so I'd stay away from them if your region gets hot during summer.
You can also choose tomato cages and pea fences as they're easy to set up and will support your zucchini's growth.
Finally, you can always make your own trellis.
DIY Trellis
To make your own zucchini trellis, you'll need wooden planks. Cut them according to the size of your raised bed or the space you have in store for your veggies.
For instance, if you have a four-foot bed, cut the planks so that they're 3,7 inches wide. Use the remaining length to drive the planks vertically into the ground.
Make a square frame and screw the pieces together. Build two of these trellises, drive them into the ground, and connect them with planks to create a box.
This construction will be sturdy enough for your zucchini and will look amazing in your garden.
Or you can just use broomsticks or planks on their own – stick them into the ground and train your plants onto them.
Here are some more tips for making this trellis:
Find The Perfect Site
The next thing you need to do is find the best location for your zucchini. This summer vegetable needs full sun to thrive, so plant it somewhere it can get at least 6–8 hours of direct light each day.
The best part of your garden would be south-facing as it gets plenty of sunlight throughout the day. And it doesn't get the harshest midday sun, which is also a bonus.
Note: Zucchini will grow in shaded areas, but it won't perform as well, and your yield will be significantly lower.
Prepare The Soil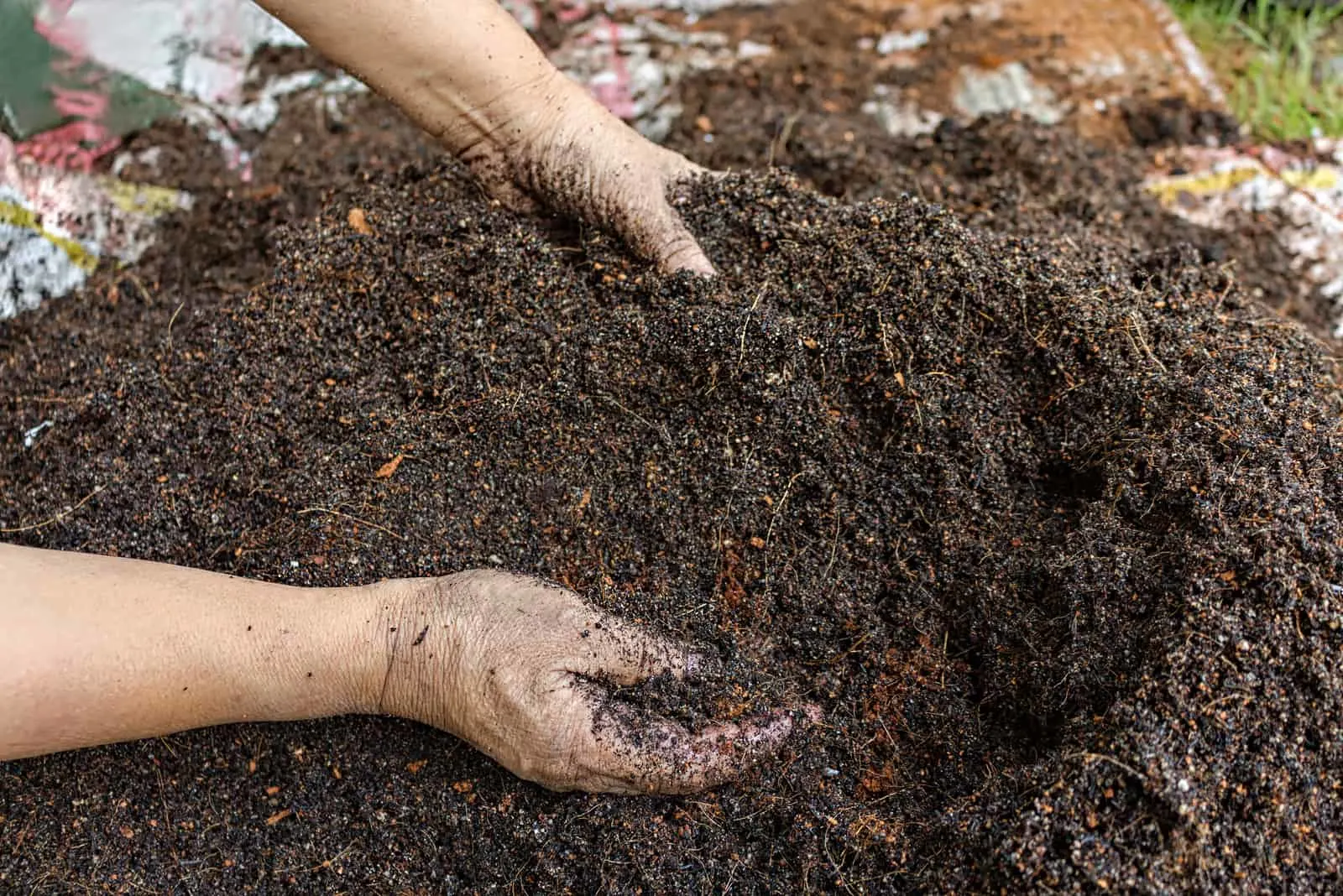 Just like all cucurbits, zucchini also needs well-draining soil with plenty of organic matter to thrive.
Therefore, use the best compost for vegetable gardens, such as leaves and clippings or worm castings, to amend your native substrate.
This material will improve drainage in clay soils and water retention in sandy ones – a perfect formula for almost any site.
Add some coco coir or peat moss to ensure your plants have enough moisture to endure the hot summer days. And finish it off with a handful of organic fertilizer.
And if you're still worried about drainage, you can always build a raised garden bed and fill it with your own blend. That way, you'll have more control over the substrate, and the moisture will drain faster due to gravitation.
This plant also requires a pH between 6.0–7.5 for optimal moisture and nutrient uptake, although it can tolerate substrate with a pH value up to 8.0. (1)
Plant The Zucchini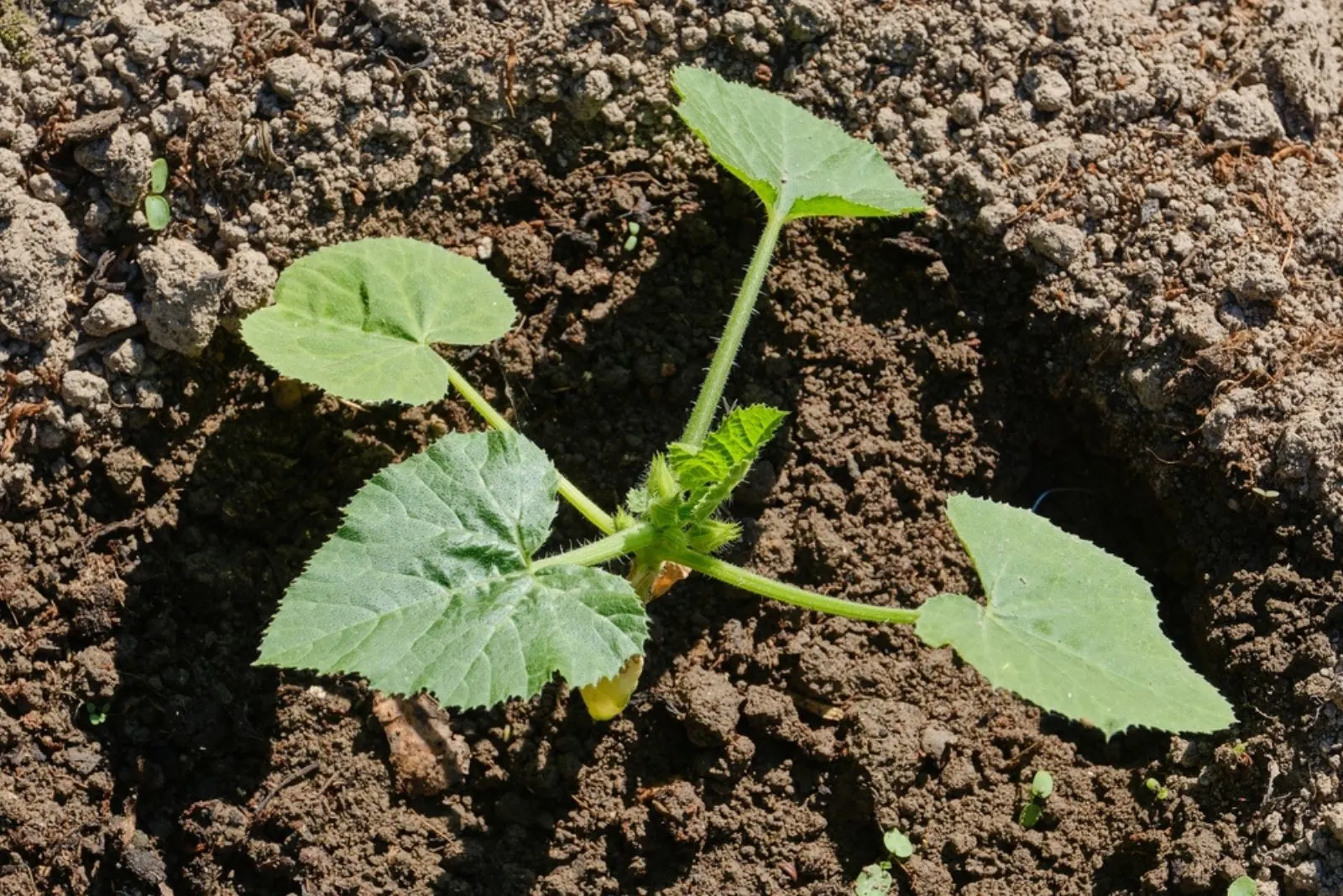 Zucchini is one of the easiest vegetables to grow from seed, so you can wait until the soil temperature reaches 60 °F to sow the seeds or grow it indoors if you live in USDA zones below 7.
If you have seedlings, plant them in the soil while making sure they're at the same depth as they were when grown in containers. And if you're using seeds, place them in holes and lightly cover them with the substrate.
Space the seedlings and the seeds about two feet apart and water them deeply.
Finally, if you want to grow your zucchini in a container, find a large pot (10–12 inches) as this plant doesn't respond well to transplanting.
Pro tip: Place the trellis before planting the zucchini. This will allow the plant to produce its root system around the stake, and you won't disturb it by inserting a trellis later on.
Train Them To The Trellis
The key thing is to tie the zucchini to the trellis when they're young. And since this plant grows fast and doesn't have tendrils like cucumbers, for instance, you'll have to tie it to the stake every couple of days.
If you're not consistent, the plant will topple down, the main stem will break, and your vertical garden be ruined.
Additionally, when tying the zucchini, use some soft fabric, like twine, pantyhose, or even an old shirt cut into long strips.
Fasten the vines loosely to the trellis under the leaves and continue doing so as the plant matures.
Here you can find more helpful tips for growing zucchini vertically:
Adjust Watering
The worst time to water plants is at midday or at night. If you do the former, the moisture will soon evaporate and leave your zucchini thirsty. And if you do the latter, you risk fungal infections and keeping your plants wet for long periods.
Instead, water your zucchini in the morning, and it'll thrive. Hydrate it with 1 inch of water spread across the week, including rainfall.
I irrigate my zucchini plants deeply every couple of days as they thrive in moist soil and will produce below-average fruit if you neglect them.
Fertilize The Zucchini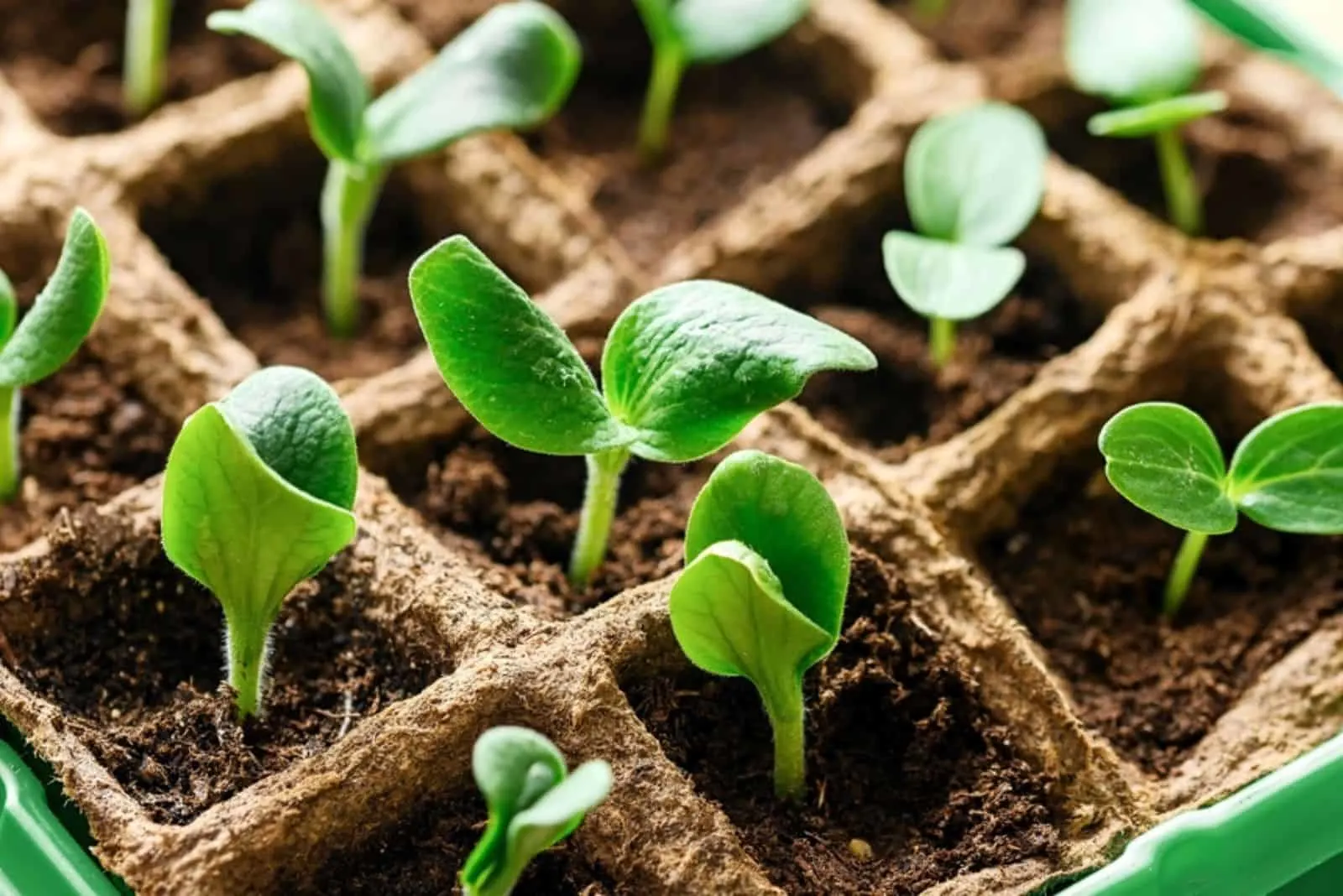 Zucchini is a heavy feeder, and as such, it requires a fair amount of nutrients.
If you use water-soluble fertilizers, you should apply them twice a month for best results. And if you want to reduce your chores, you can get a slow-release fertilizer and add it once a month or less frequently, depending on the instructions on the package.
Also, remember to water the plants after feeding them, as this will increase the availability of nutrients and prevent fertilizer burn.
Finally, compost and worm castings are always good options as they're organic and won't damage the plant's roots.
Prune The Leaves
Pruning trellised zucchini is something I didn't do when I first started growing them. But when I gained some experience, I realized how important and beneficial it actually is.
Plants need their foliage to photosynthesize, but when it comes to zucchini, only the upper parts get involved in this process. That's because the bottom foliage is frequently in the shade and doesn't get enough sunlight.
Therefore, you should prune all the leaves below the last fruit as it doesn't serve any real purpose and only spends energy your plant can invest in developing fruit.
Pros And Cons Of Growing Zucchini Vertically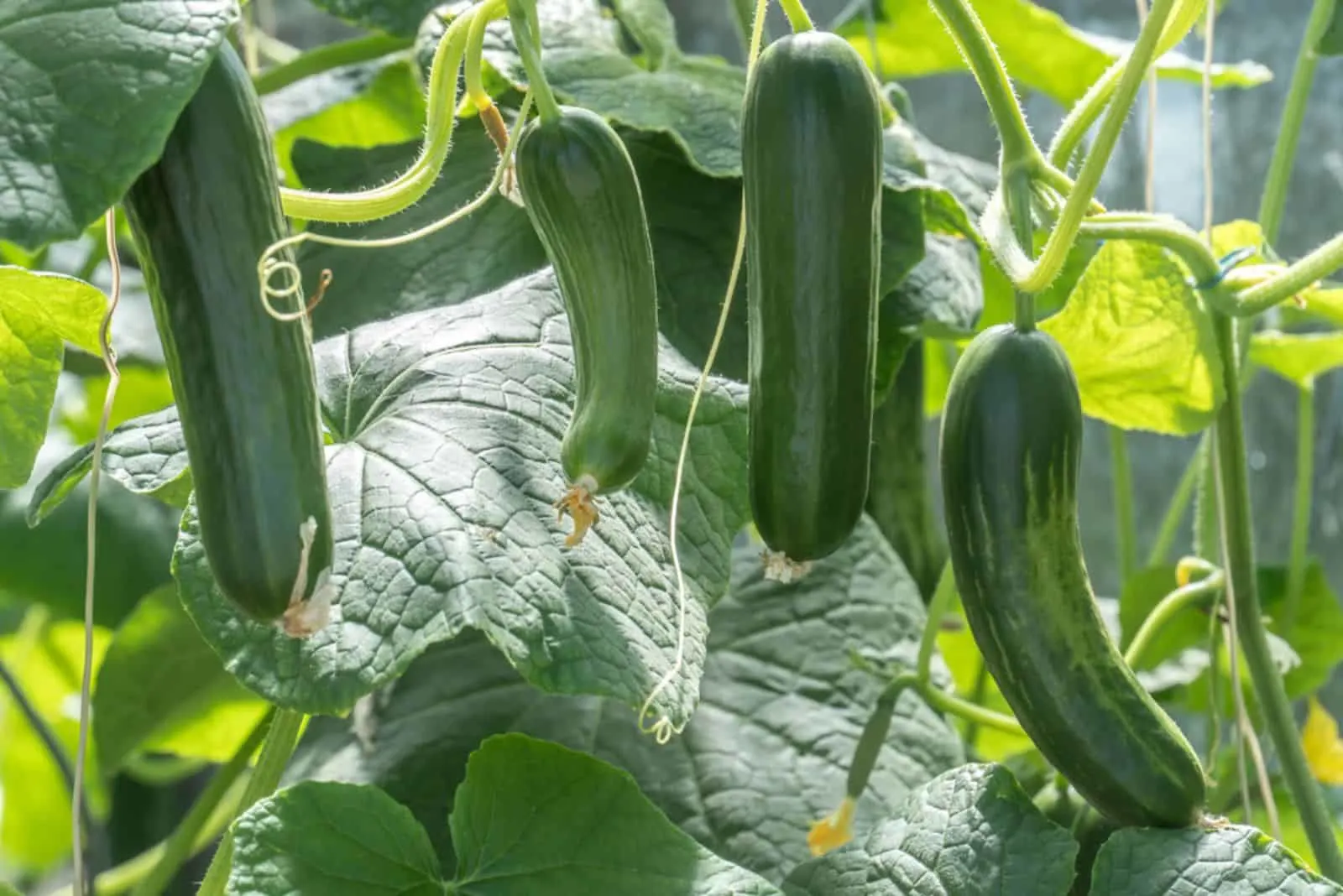 One of the main benefits of growing zucchini on a trellis is that it yields healthier fruits. That's because they're not on the ground, easily reachable by pests, and at risk of getting powdery or downy mildew.
Another thing I love about vertical gardens that has prompted me to try them out is that they save space and look amazing.
And if that's not enough to sell it, growing zucchini vertically makes them simpler to pick. You can forget about bending and searching for inconspicuous zucchini among the large foliage.
However, this method does have its drawbacks, and one that I struggled with when I first started was training zucchini on the trellis. This plant grows so fast and can flop over if you don't tie the vines every couple of days. And as I only tied them once, it wasn't surprising that my first attempt failed, and the stems broke.
Additionally, setting up a trellis requires an investment in terms of time and materials, even if you just use a broomstick. Therefore, prepare to work harder in the beginning to enjoy an easy harvest at the end.
Final Thoughts
Growing zucchini vertically is perfect for any gardener who doesn't have enough space, wants healthier fruits and higher yield, and doesn't want to bend over to harvest it. (So, for anyone, really!)
The good news is that aside from setting up a trellis, the care for these plants remains the same, so you won't have to make any special adjustments.
Enjoy this summer veg in your vertical garden, and until next time!
References:
1. Squash, Zucchini, and Summer (2010). Oregon State University.