Coneflowers are delightful plants that can really spruce up your summer garden. These are easy-to-grow flowers that are great for attracting pollinators and birds.
As soon as the fall approaches and flowers start to die off, you might consider harvesting their seeds. They have large seedheads that are quite easy to handle, so there's really no fuss about collecting the seeds!
So, if you want to find out how to properly harvest coneflowers, keep reading!
Ways To Collect Coneflower Seeds
The easiest way to collect coneflower seeds is either by using a paper bag or simply doing it with your own hands.
If you want to collect the seeds, you might want to hold back on deadheading the flowers. You should leave some flowerheads to wilt so that only spiky centers are left. After that, simply snip them with clean pruning shears or a knife.
Harvesting Coneflower Seeds By Hand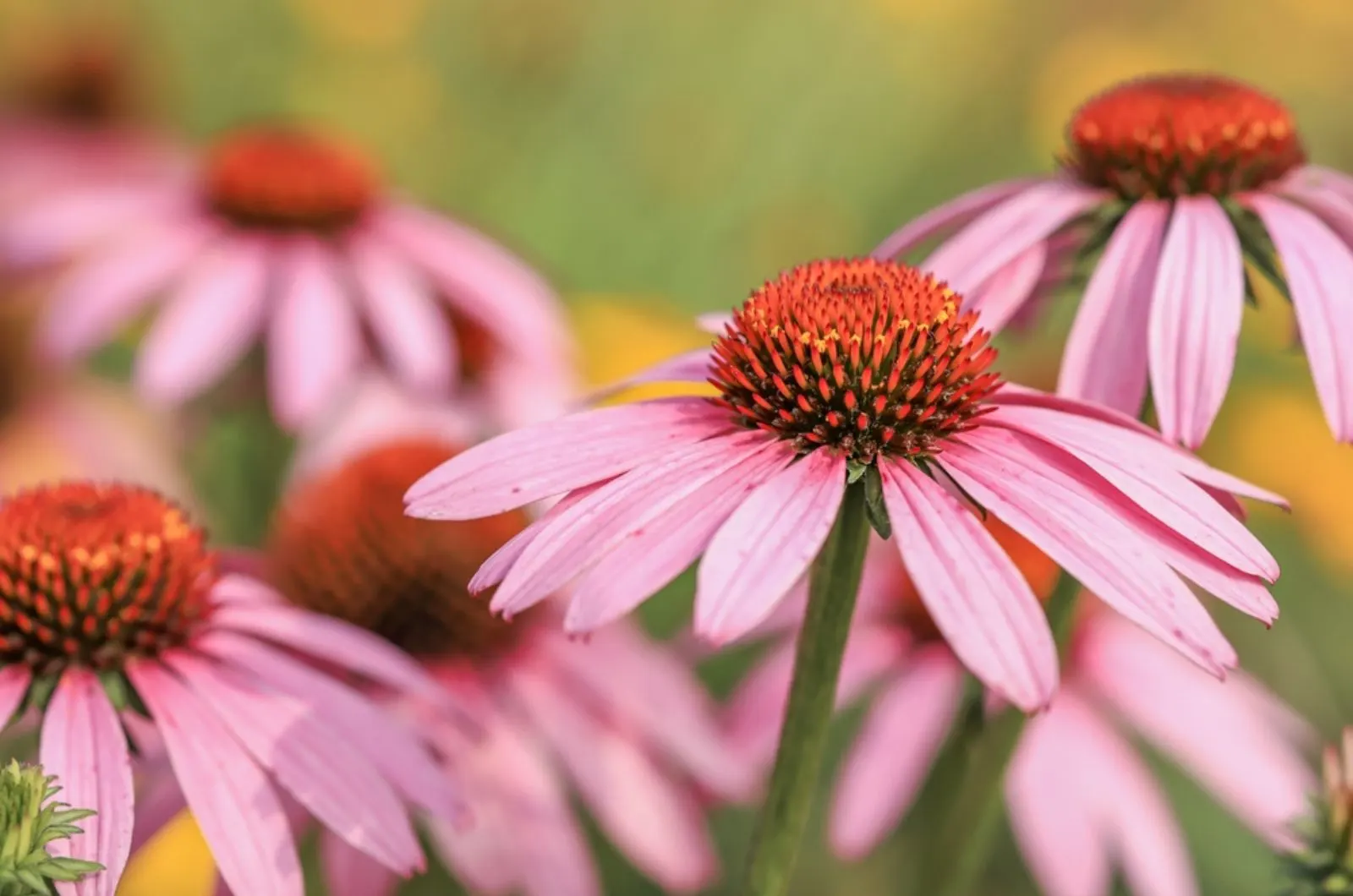 Once you collect the seedheads it's crucial to dry them. Now, this can be done in a dehydrator (low settings for a couple of hours), or you can simply put the seeds in a paper bag and place it somewhere warm and nice.
Keep in mind that you should not put the seedheads out in the sun because they can easily get damaged.
After they have dried, it's time to extract the seeds. These are quite spiky so you might consider wearing some gardening gloves. If your seedheads are fully dried, coneflower seeds are going to come off quickly.
What you can do is run over the seeds with your thumb to loosen them from the seedhead. You can also put the head in a closed container and shake gently until the seeds come off.
You should avoid collecting the seeds from hybrid varieties because they are mostly sterile. If you manage to propagate the seeds, it's most likely that they won't have the same features as the parent plant.
Coneflowers are generally one of the prettiest herbaceous plants that produce purple flowers. If you want to add some more purple to your garden, check out these 14 Easy To Grow Herbs With Purple Flowers For A Dreamy Garden.
Harvesting Coneflower Seeds Using A Paper Bag
The other method for collecting coneflower seeds is by using a paper bag. What you should do is leave a little more of the stem uncut when you remove the coneflower seedhead.
After that, hang the seedhead upside down by tying a paper bag around it and a short piece of twine around the stem's base. Over time, the seeds will naturally disperse. Then you can unzip the bag and remove any chaff from the seeds before sowing or storing them.
For more information about collecting the seeds, you can check out this video:
Tips For Storing Coneflower Seeds
It is also really important to store the seeds properly. First things first, you should avoid freezing. While freezing can extend the lifespan of some seeds, it's not recommended for coneflower seeds. Freezing might damage the delicate seeds and reduce their germination rate.
It's best to put them in closed containers and place them in cold, dark, and dry locations. A pantry or a basement storage area works well. Avoid places with fluctuating temperatures.
When it's time, you can sow the coneflower seeds directly into the ground. However, you can also start the coneflower seeds indoors. They should be hardened before planting them outside. Make sure that the soil is fertile and well-draining if you want to have thriving coneflowers.
Keep in mind that one coneflower produces a bunch of seeds, so there's really no need to harvest them all. What you can also do is leave the seeds on the plant and let them self-sow. Plus, they will also provide food for birds in your area, so it's a win-win!