Growing a hedge in your own garden might sound like a good idea, but maintaining it can be a real pain. Most hedging plants grow quickly and vigorously, so you will probably have to trim it every other weekend to maintain the shape and size.
So, is there any way to grow a hedge while still enjoying your free time on the weekend?
Well, as a matter of fact, there is!
You can always look for plants that are not invasive and are relatively slow-growers so you won't have to trim them frequently. We are going to discuss the best low-maintenance hedging plants — and don't worry, these are all very pretty so your garden will look dreamy whatever option you choose.
The Best Low-maintenance Hedging Plants
1. Yew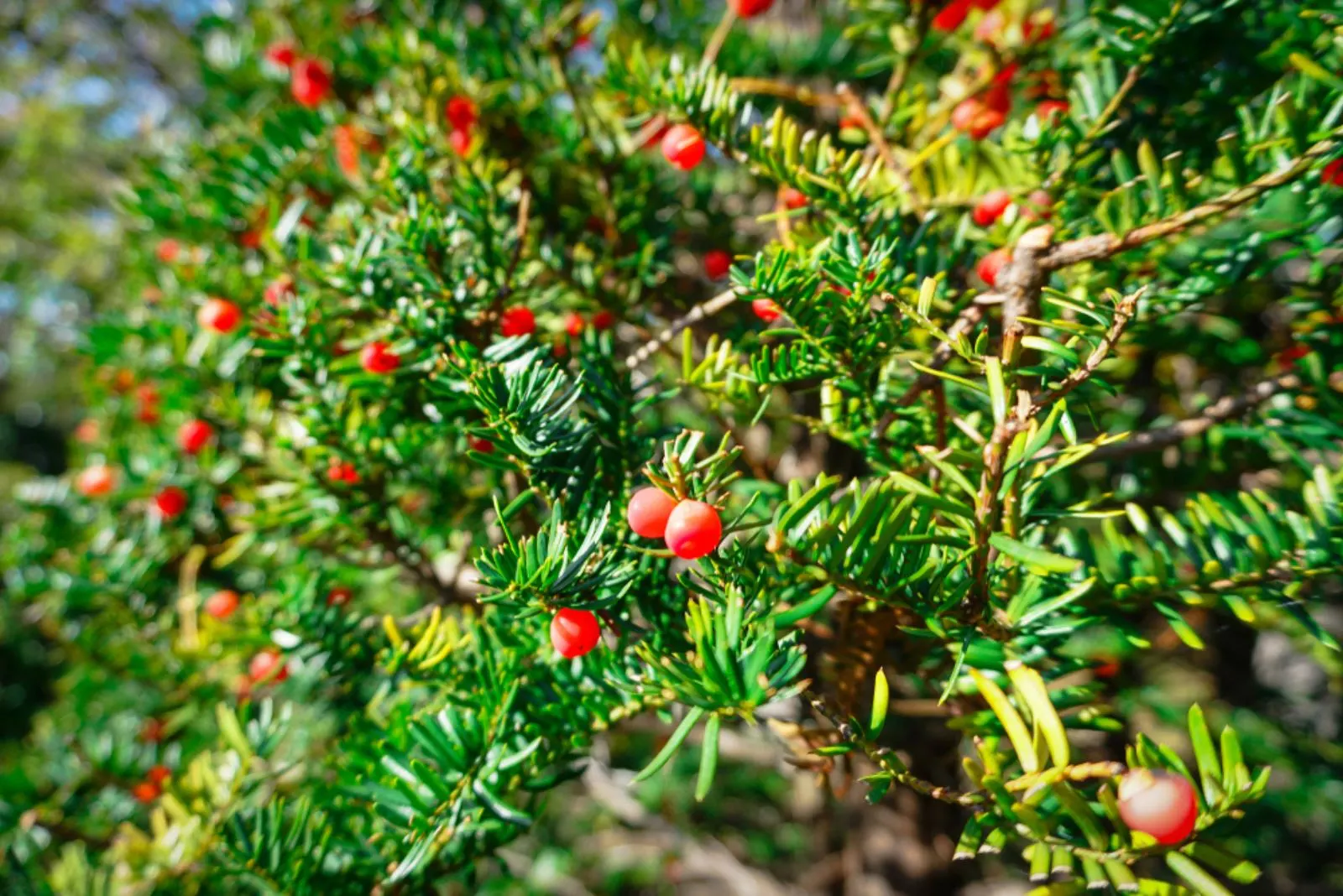 Taxus cuspidata is the name given by botanists to this slow-growing evergreen shrub. There are cultivars that can be grown in pots, but their size is constrained.
Normally it is around 6.5 feet tall, but in its natural habitat, it can grow to about 30 feet. Yew can be naturally found in Europe, Turkey, and Iran. Although it can be more difficult to grow effectively in hot climates like Australia, it grows well in cooler, northern parts of the US.
One of the things that attracts growers from all over the world to it, is its red berries. They are a stunning decoration even though they are not edible.
Its fine-textured, dark green needles are perfect for landscape design, whether you require a hedge, topiary, or privacy screen.
2. Holly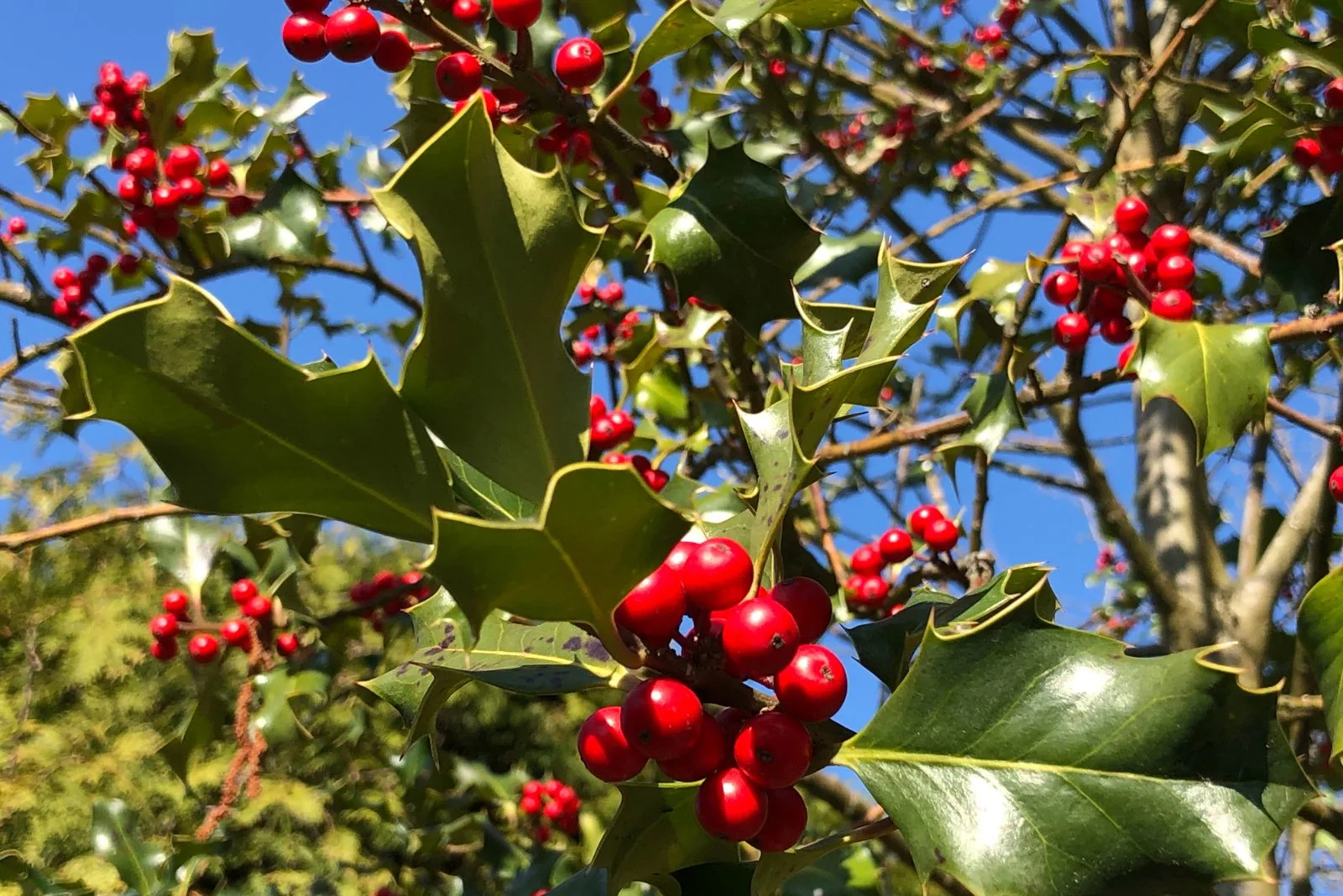 This lovely broadleaf evergreen with spiky foliage and alluring red berries is the famous English holly, otherwise known as the Ilex aquifolia.
When contrasted with snow's pristine whiteness in winter, the dark green vegetation is quite stunning.
The plant normally grows to a height of 10 to 40 feet, but you can easily limit its size by pruning it. Even inside, you can grow it in a pot, but it might need more room and trimming.
It blooms with white flowers in the early spring through the summer, then in November and December the berries arrive, making it a beautiful option to adorn your front yard for Christmas.
It thrives in USDA hardiness zones 6 through 9, and it requires full sun or light shade for proper growth. During the hot summer months, make sure the plant receives about 2 inches of water each week either from rainfall or additional watering (especially when young). At the start of the growing season, add some compost or a slow-release fertilizer like 10-20-20.
There are other varieties that are just as beautiful and can be grown as a beautiful hedge, such as Japanese holly and Silver holly.
Read also: Who'd Win This Christmas Fight: Mistletoe vs Holly?
3. Thuja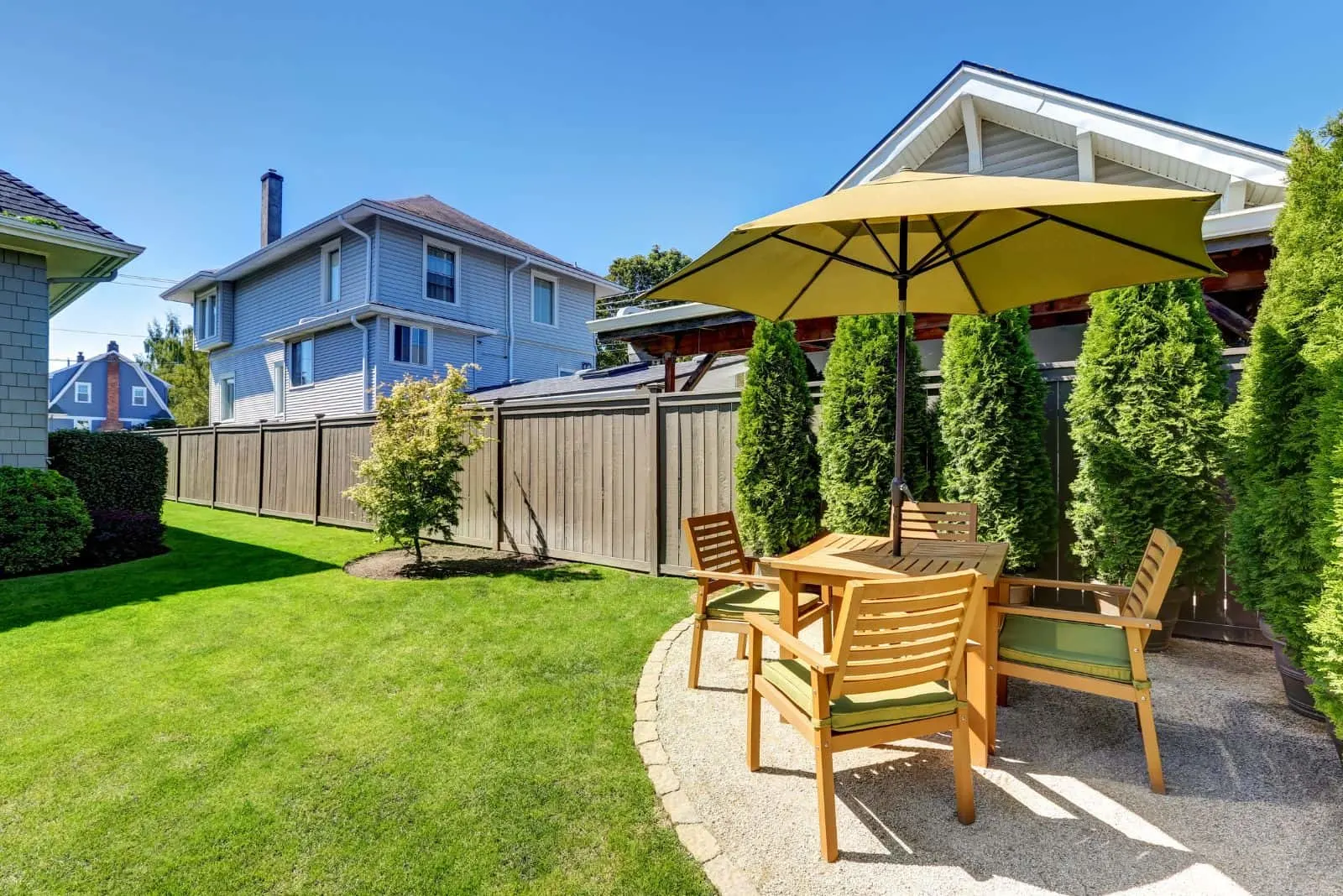 This fairly common shrub can be grown in a container and placed on a balcony, patio, etc. Its scientific name is Arborvitae, and it's also known as Thuja. You can easily use it to hide from nosy bystanders because it is listed among the tallest potted plants used for privacy!
There are various cultivars with a range of sizes. You can grow an American arborvitae that grows to a height of around 40 to 60 feet if you want a sizable privacy screen.
There are also dwarf varieties ideal for smaller gardens. For instance, the Emerald arborvitae can grow 10 to 15 feet tall.
Due to its pyramidal structure and vivid emerald hue, the Emerald Thuja is arguably the most appealing variety.
During the winter, certain varieties tend to darken or even turn bronze. Nonetheless, they still look magnificent!
It thrives in USDA hardiness zones 2 to 8, but it prefers growing in cooler temperatures. It can tolerate full sun and partial shade. It should be watered once or twice a week, or less if you are living in a rainy region.
What is also interesting is that Thuja occidentalis, otherwise known as the White Cedar tree, is the slowest-growing tree in the world!
4. Choisya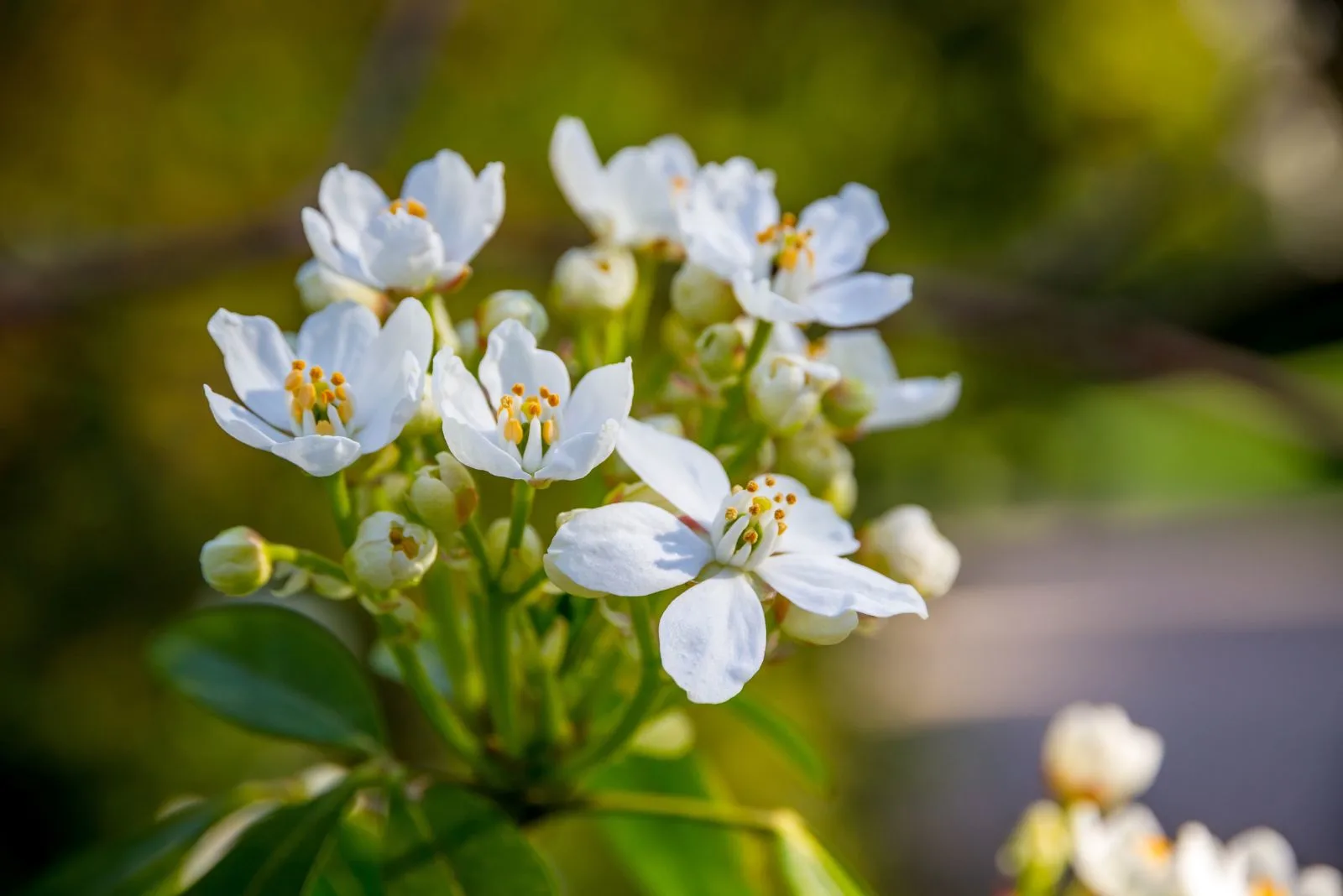 Choisya, otherwise known as the Mexican orange, is a gorgeous evergreen shrub that produces white blooms for an extended period of time. The lovely white flowers have an amazing fragrance, which means that your entire garden will be smelling heavenly!
They also have dark green and glossy foliage that grows densely, which is why these plants are ideal for growing hedges. It thrives in USDA hardiness zones 7 through 10, and it can grow up to 6 feet tall.
Choisya prefers growing in full sun, though can adapt to partial shade as well. It is one of the easiest plants for trimming and pruning.
5. Boxwood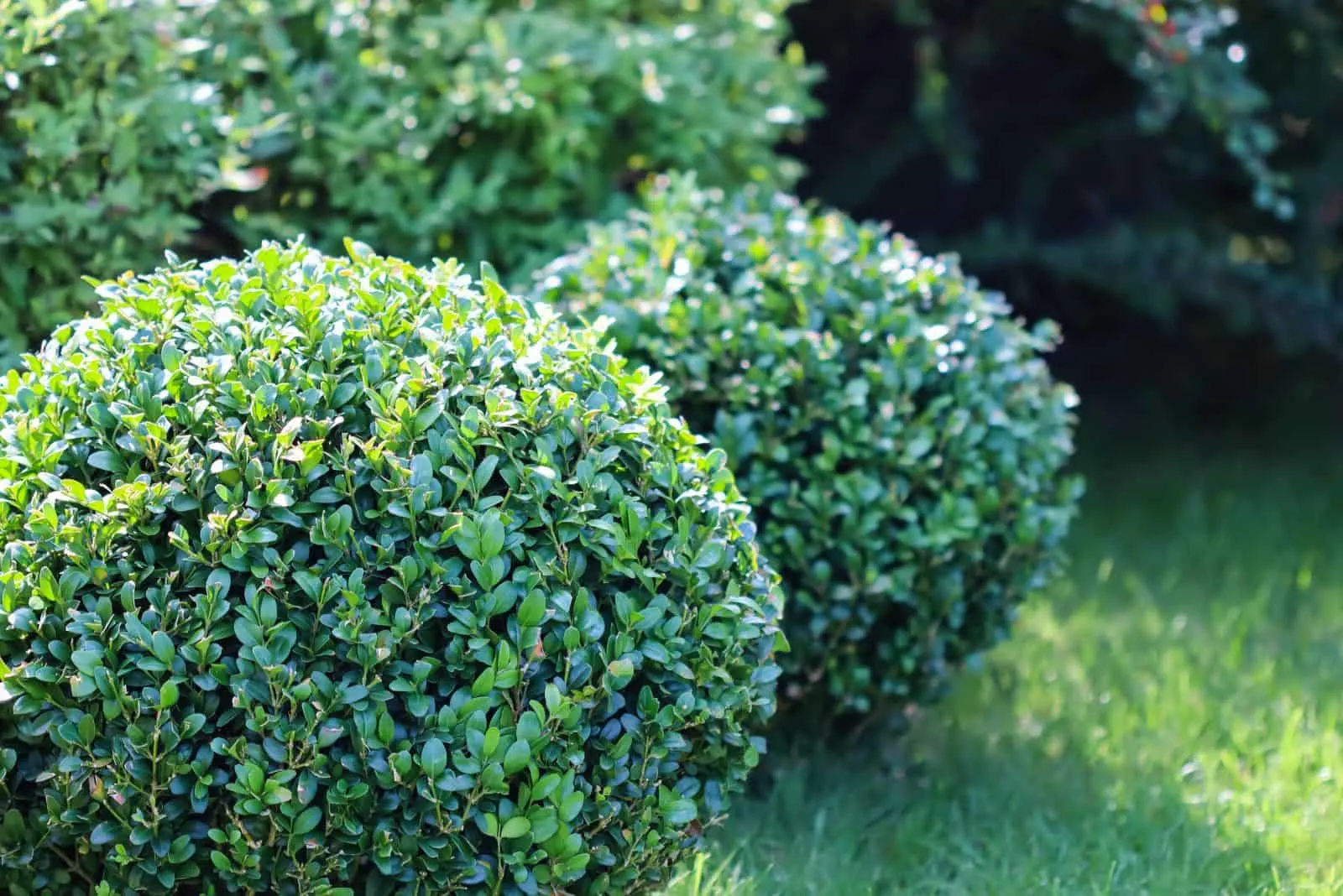 Because it thrives in the shade so well, boxwood should be seriously considered by beginner gardeners who desire a lovely evergreen hedge. It is often called box hedge or Buxus hedge.
This plant is a great companion for liriope, which you can employ as groundcover and to introduce some color into an otherwise-green garden.
When fully grown, the Boxwood tree can reach heights and widths of up to 15-20 feet, but you can easily shape and reduce its size to fit your needs.
It has a vibrant green color. Some types are even variegated. It is a shade-tolerant shrub that can grow perfectly fine in part shade, but it can also grow well in full sun.
Boxwood thrives in USDA hardiness zones 5 through 8, and it requires loamy and well-draining soil for proper growth. In the beginning, it should be watered once or twice a week, and then less as it matures.
It should be fertilized with a high-nitrogen fertilizer to encourage dense growth, though slow-release fertilizers can also be used at the beginning of the growing season.
6. Osmanthus
Osmanthus is one of the prettiest flowering hedge plants that produce beautiful white and fragrant flowers. Not only is this hedge going to provide you with privacy and make your garden look absolutely dreamy, but it will also make sure that it smells amazing!
One of the ten traditional Chinese flowers is the Osmanthus flower. It's interesting to note that in ancient China this flower could only be grown by wealthy and eminent people.
The eighth lunar month is when the osmanthus flower blooms. You'll be offered an osmanthus flower-infused perfumed tea during the Mid-autumn festival.
The osmanthus flower is a symbol of royalty, love, and fertility.
It can grow up to 10 feet tall and 6 to 8 feet wide. The color of its flowers varies from yellow to white yellow and completely white. This flower is also called Sweet olive and Fragrant olive.
I recommend combining the Osmanthus flower with the Allamanda bush.
7. Japanese Laurel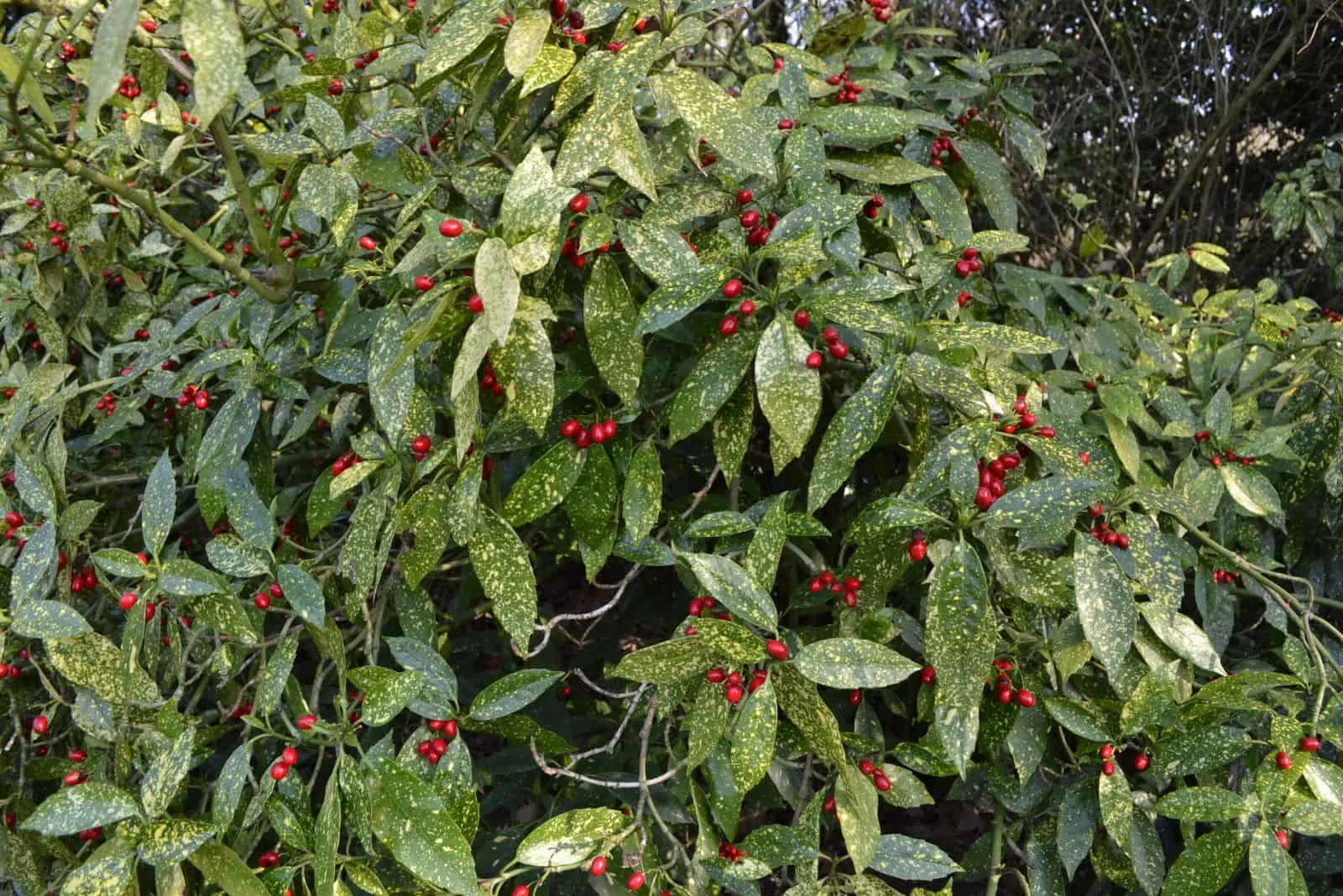 Japanese laurel, otherwise known as the Acuba japonica, is a shrub that is indigenous to China, Korea, and Japan. It grows in rich forest soils in damp valleys, thickets, by streams, and close to shady moist rocks.
It produces glossy green leaves with yellowish speckles, which is why it is also known as the Spotted laurel. In early spring, small purple flowers emerge and make this hedge even more beautiful!
These little flowers turn into small cherry red berries once pollinated.
It grows from 6 to 10 feet tall and about 5 to 9 feet in width. It can grow fine in full to part shade, though it can tolerate various light conditions. It is also relatively tolerant to different soil types, but it reaches its full potential when grown in well-draining and nutrient-rich soil.
Oh, did I forget to mention that it is also drought-tolerant?
This Japanese beauty truly has high tolerance!
There are also other varieties that can be used for hedges or borders. For instance, English laurel is quite popular in the US, though I would suggest getting Japanese laurel if you are looking to create a Zen garden on a budget.
8. Euonymus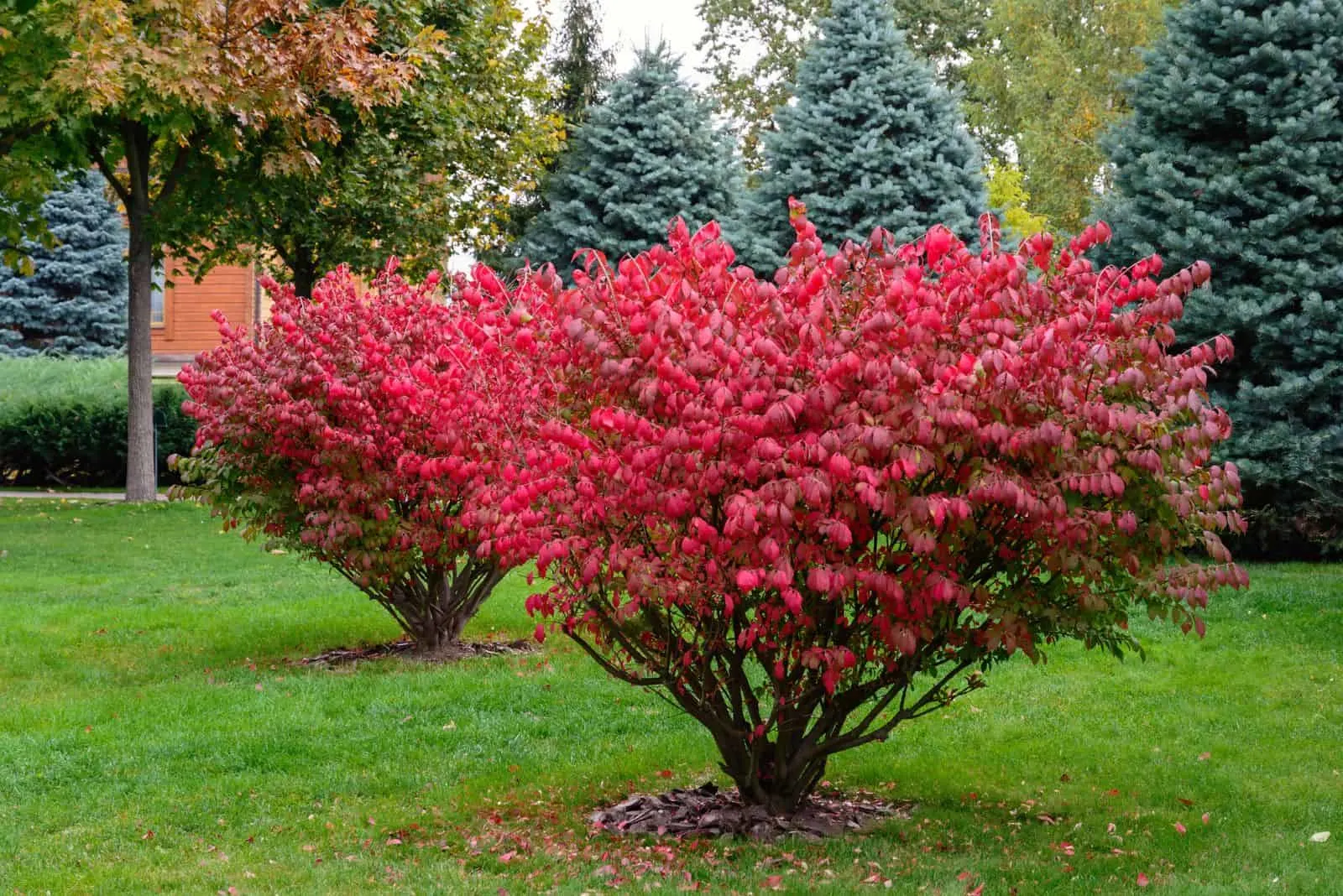 Japanese gorse (Euonymus japonicus Thunb.) is an evergreen shrub or low tree from the Celastraceae family. It grows 6 to 20 feet high, though it can be trimmed to maintain a certain shape.
They have dark green leaves with an oval shape and leathery texture. The flowers are greenish-white and relatively small. They start blooming through mid and late summer. The fruit is pink and round and usually ripens at the end of autumn.
It is resistant to frost and drought. Euonymus can grow in full sun and loose soil. It is resistant to smoke, dust, and urban pollution, and also tolerates pruning.
I would like to mention that it is one of the fast-growing hedges due to its relatively fast growth rate, but it can easily be pruned to a low-growing hedge.
9. Viburnum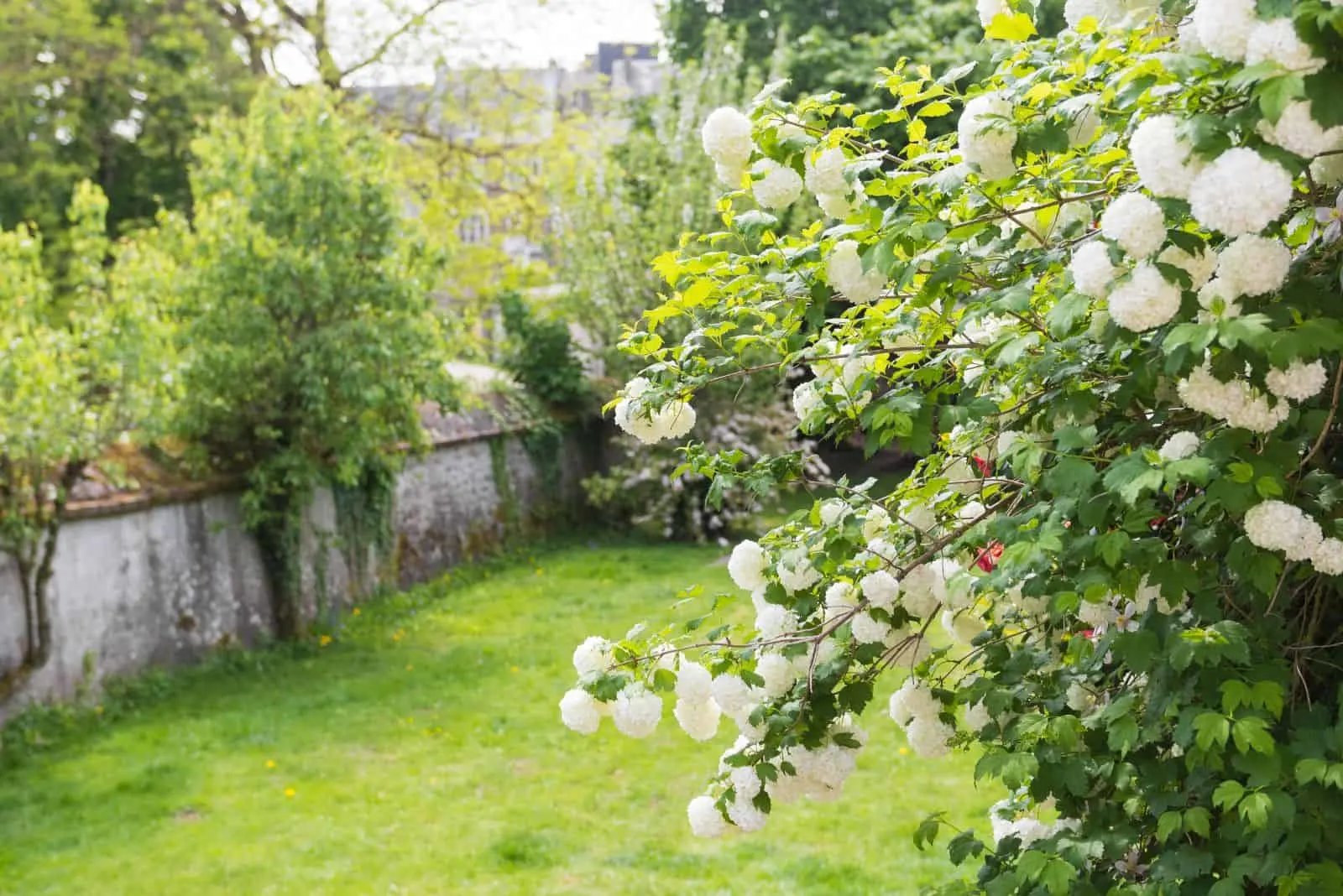 One of the most common flowering landscaping shrubs is the viburnum. Early April to early June is when the majority of viburnum shrubs blossom. This is followed by appealing fruit and spectacular fall foliage. Viburnums have a rapid growth rate and can be grown as tiny trees or shrubs.
There are over 100 Viburnum varieties, so I am sure that everyone can find the one that best fits their style.
Viburnum foliage comes in different shapes and sizes. It may be smooth, velvety, rounded, lance-shaped, toothed, or rough. There are several deciduous viburnum types with stunning fall colors, in addition to some evergreen varieties. The three main forms of bloom are flat floret clusters, flat umbels with bigger flowers that resemble lace-cap hydrangeas, and dome-shaped, snowball-like clusters.
It can tolerate growing in full sun and partial shade, so it is a perfect option for low-maintenance gardens as well. It thrives in USDA hardiness zones 2 to 9 and is native to North America.
10. Pittosporum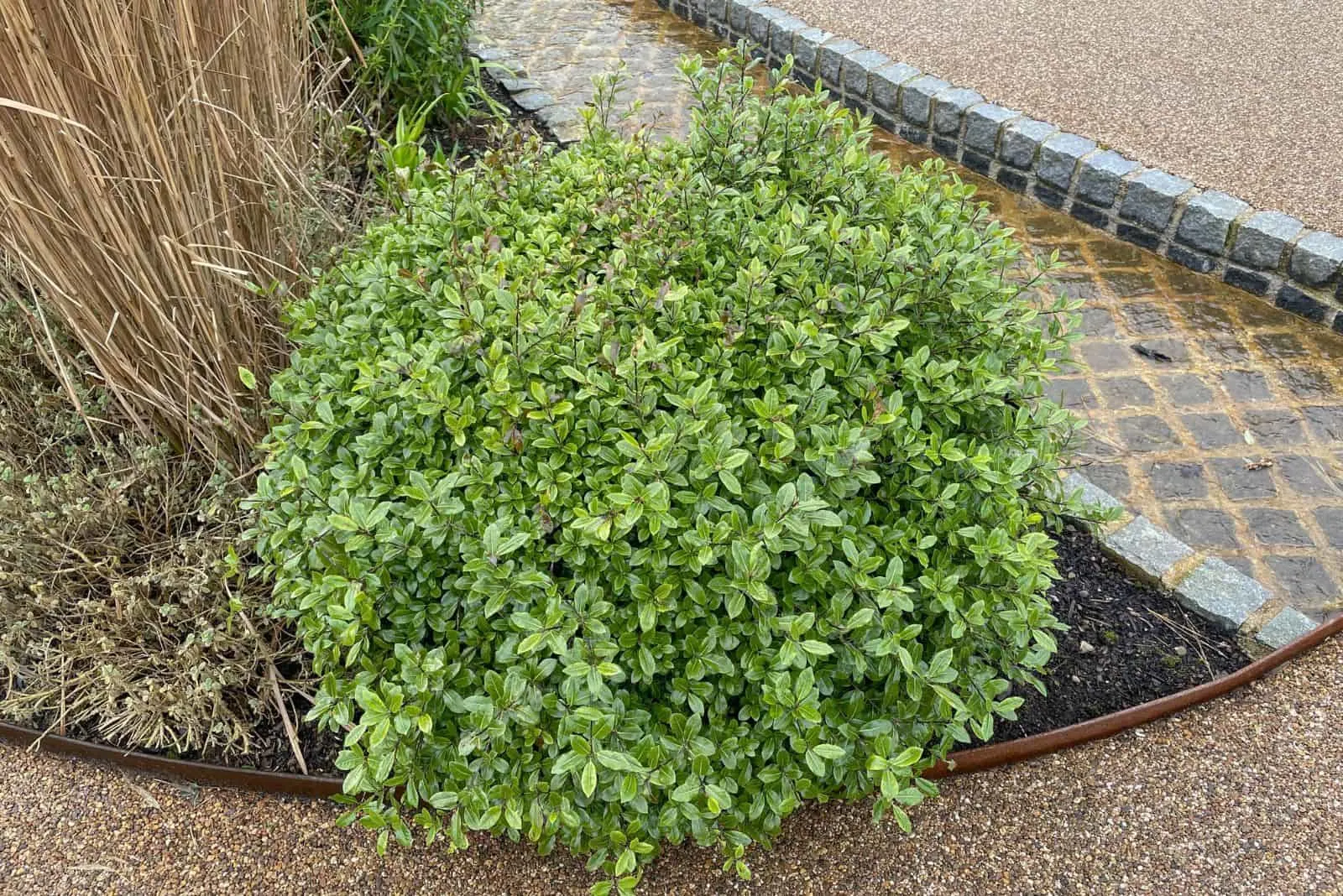 Pittosporum hedge plants are definitely one of the best low-maintenance hedge plants out there! Pittosporum is a fast-growing, versatile plant that produces evergreen foliage, making them ideal for use as ground covers, patio plants, and for other applications. They produce lush, green leaves that will give you privacy and brighten up the appearance of your landscape.
You should choose one that is appropriate for your area since they are low-maintenance plants that can grow in practically any place.
They are tolerant to drought, frost-hardy, and not very picky about the soil type either. They produce spring flowers that are highly fragrant.
Several Pittosporum varieties can be used to create the perfect hedge. My personal favorite is a well-known cultivar called "Silver Sheen" — it gets its name from its silvery-green foliage. Oval-shaped and thickly growing leaves make this cultivar ideal for hedging and they can endure trimming, allowing you to be very creative and make shapes out of your shrubs.
11. Leyland Cypress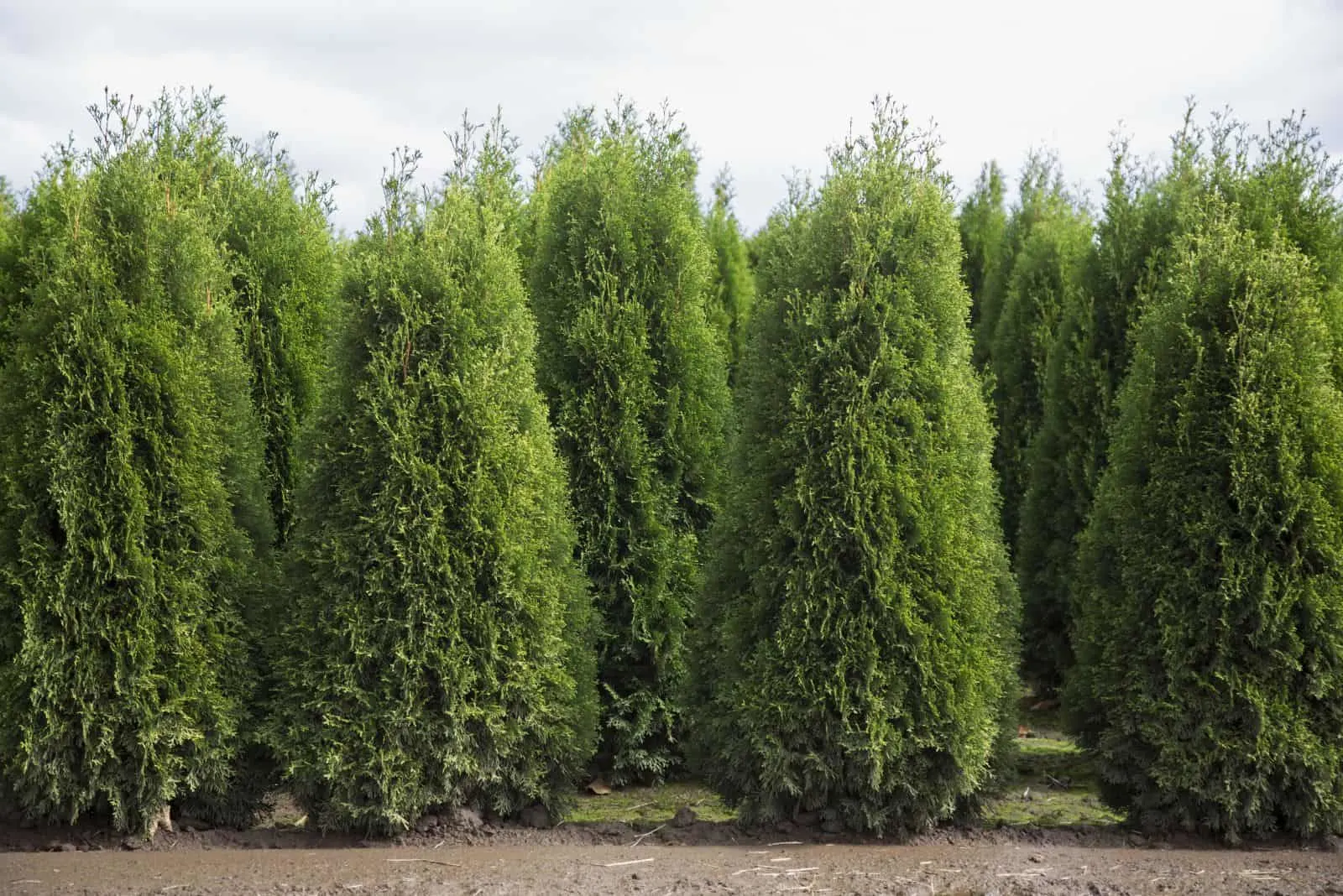 This fast-growing conifer may grow up to 130 feet tall, making it a great option for creating a privacy screen or a hedge around your home. However, since it often grows to a height of 50 to 70 feet, you shouldn't be concerned about it disrupting your landscape design.
Even though the Leyland cypress doesn't produce white blossoms like the other shrubs we've mentioned, its tiny, silvery or brown cones are nevertheless attractive.
Even in shaded areas, the reddish-cinnamon bark of this tree enhances the forest-green leaves and brings out the best in your landscape.
Last, but not least, this plant requires relatively little maintenance, but if you want to make it even easier to take care of, you can mulch it to stop evaporation and keep the soil moist.
It can be grown in USDA hardiness zones 6 to 10, and it requires full sun to grow and develop (although it can adapt to part shade as well). It requires an inch of water per week once established, either from rainfall or supplemental irrigation.
12. Photinia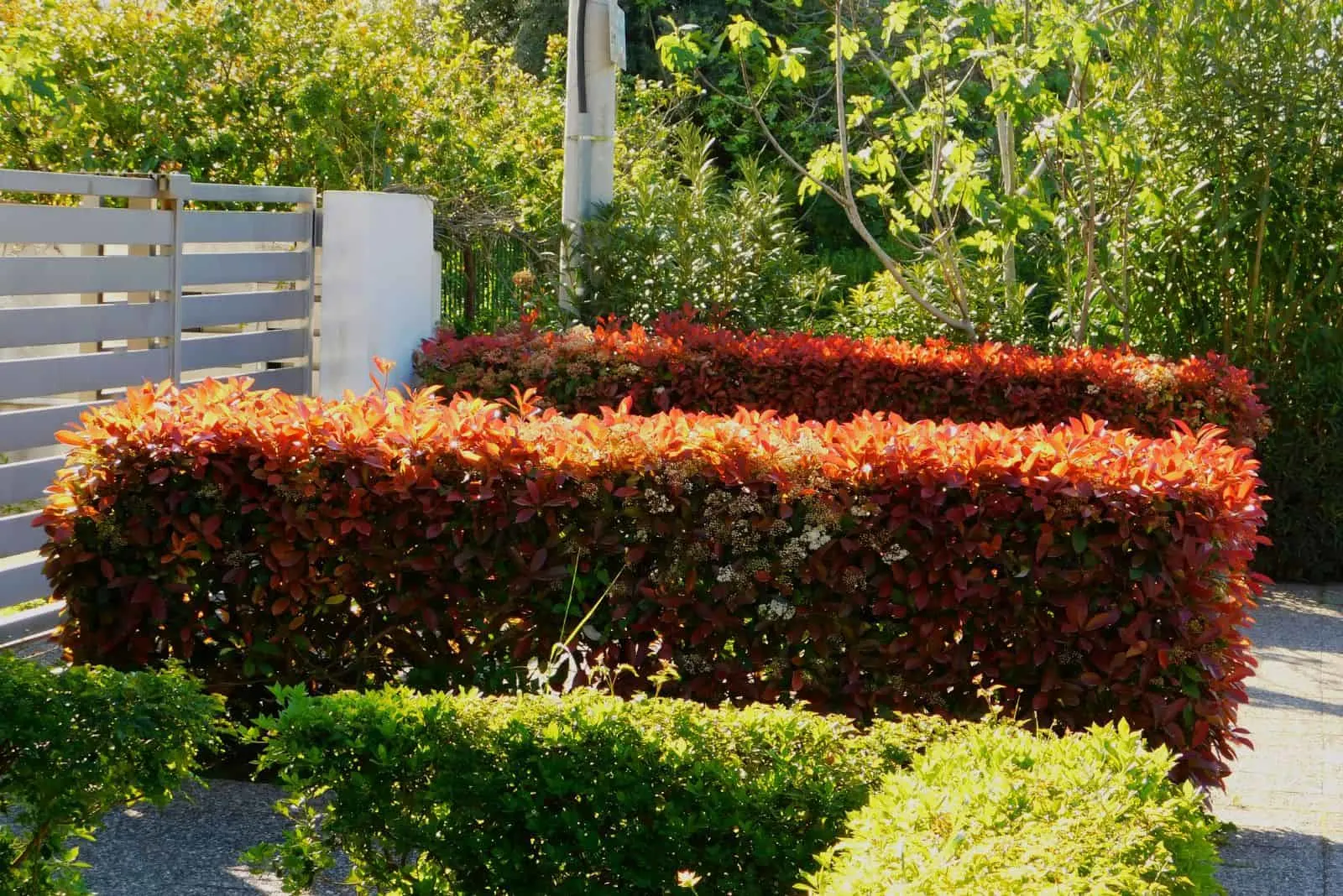 Photinias are ornamental shrubs or trees that bloom in spring/summer or autumn with small white flowers, red berries, and colorful leaves. The most popular variety is the Photinia × fraseri 'Red Robin' due to its magnificent purple foliage that changes color from red and purple to olive green to a dark gray-green as the seasons change.
It produces creamy white flowers in the early spring that eventually turn to red berries once they are pollinated.
These shrubs don't grow as tall, so minimum pruning and trimming are required. They thrive in USDA hardiness zones 7 to 9, and they require full sun to partial shade. They also like moist and well-draining soil that is rich in nutrients.
13. Sunshine Ligustrum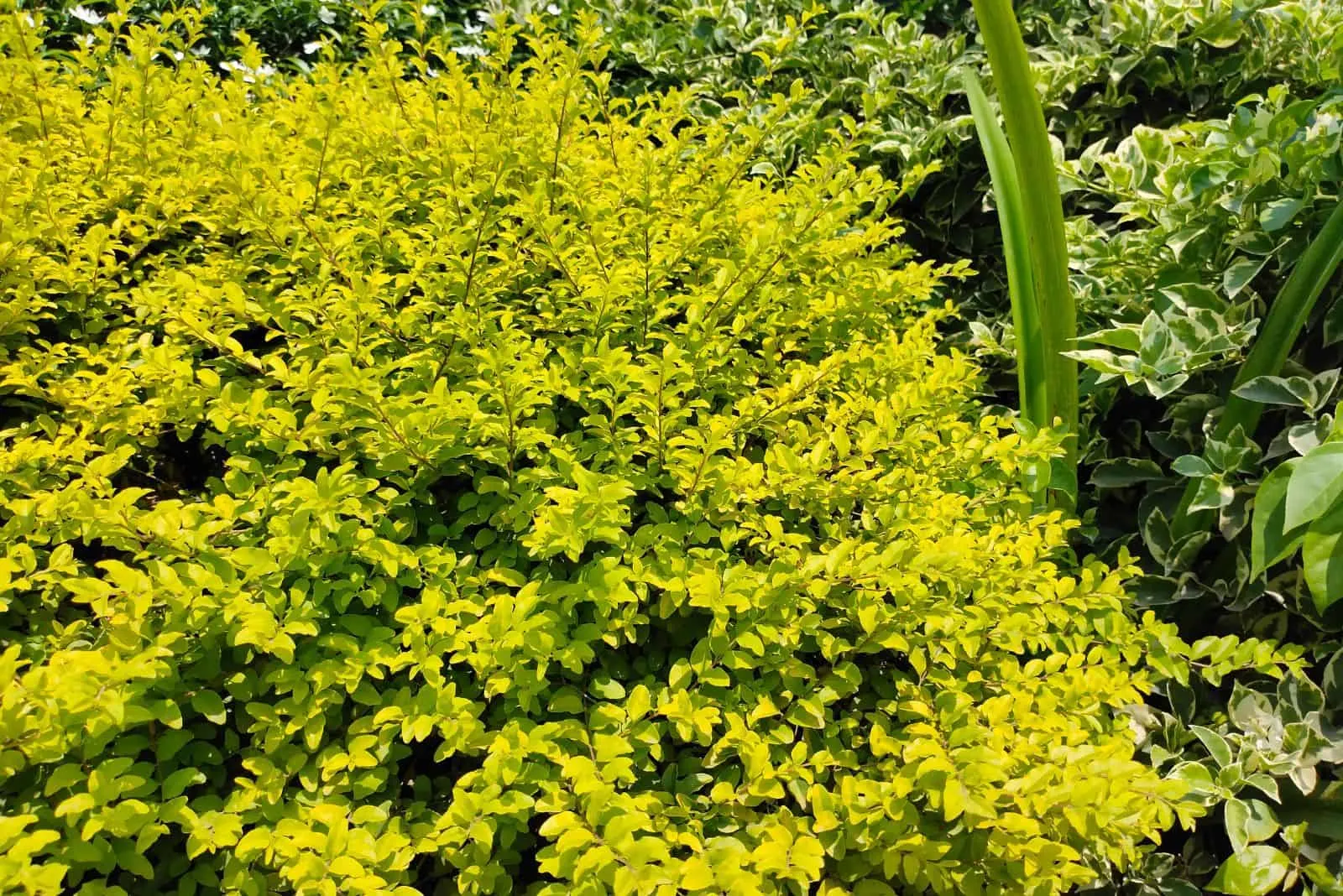 The Sunshine ligustrum is a lovely plant that brightens up the winter landscape. Its bright yellow foliage is stunning all year round.
It can reach a height of 3-6 feet and is an excellent choice either as a hedge or a companion plant.
Winter care for the sunshine ligustrum differs slightly from summer care, but this plant is generally not demanding, so it won't be an issue.
It thrives in USDA hardiness zones 6 to 10. This plant prefers to grow in full sun or partial shade, and it needs well-draining soil for proper growth. Mature shrubs need to be watered twice a month, and younger ones more frequently. In general, wait for the soil to dry before watering.
14. English Lavender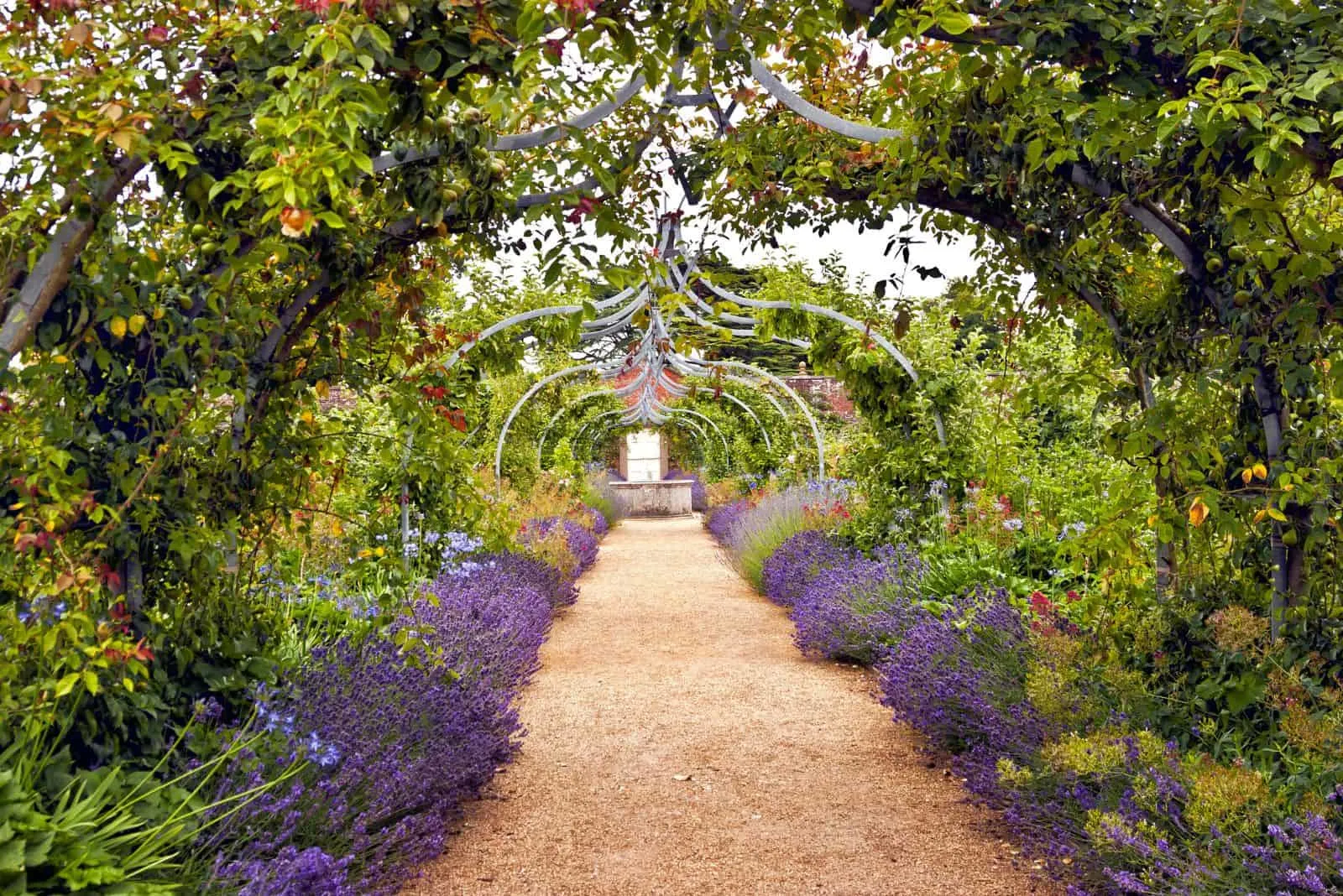 Growing lavender as a hedge has become quite popular nowadays, and it is because there are numerous benefits that come with it. You get privacy, beautiful landscaping, and endless use of lavender for tea and cooking!
Lavandula angustifolia, or English lavender, is a popular variety among growers worldwide.
This variety is commonly known as common lavender, and is the best choice for making lavender oil because it is not as fragrant as other varieties (the oils are relaxing rather than stimulating).
It is a hardy plant that can be grown in USDA zones 5 through 9. This lavender variety can withstand harsh winters and will remain evergreen for many years. There are many cultivars that are usually grown — lavender Hidcote, for example, has silver-green foliage and deep violet-blue flowers in early summer.
Munstead has gray-green and purplish leaves with beautiful purple flowers in early spring. Vera is another popular hedging variety that will take everyone's breath away. Its lilac flowers and silver-green leaves draw your attention and add to the overall design.
Munstead grows to a height of 12-16 inches, making it the best choice for a low hedge, but Hidcote, at 18-24 inches, isn't far behind. English lavender 'Vera' grows to be 18-36 inches tall, but you can always prune it.
To Sum Up
After reading our list of the best low-maintenance hedging plants, I am sure that you have found one that suits your garden. Many of the abovementioned plants can be found in local nurseries and garden centers, but you can also order them online.
Growing hedges is a great way to spruce up your yard or garden, especially if you have enough space and time to keep it nice and tidy. These plants require minimal care, but you still have to trim or water them every now and then.
My personal favorites are the ones with dark green foliage and lovely white flowers, though I am now considering trying to grow lavender as a hedge as well, especially because I absolutely love the nice fragrance of lavender.
I will definitely keep you posted if I go through with this.
That's it, folks. I hope this article was helpful.
Until next time!
Like this post? Share or pin it for later!