When I visited England, there was one thing in their countryside that baffled me. There seemed to be one rose variety that spread from village to village, and every single person seemed to have the same variety in their garden.
Why is this the case? Is it because these roses have a particularly sweet scent and gentle blossoms, or is there more to it?
You guessed it! This common rose variety is incredibly easy to grow!
Let's get started!
Rambling Roses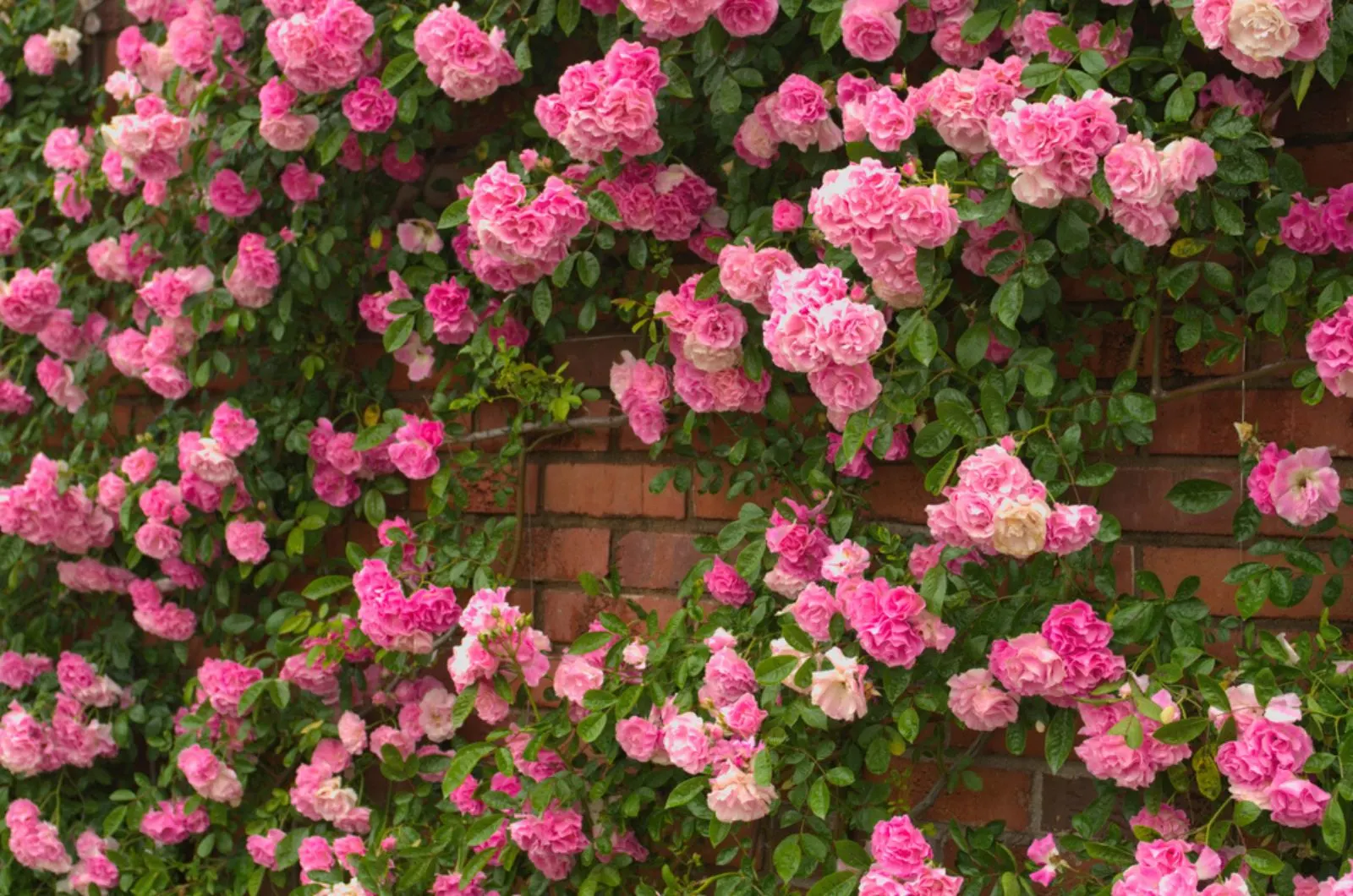 There is one rose that's a very common sight in the English countryside – the 'Albertine' rose. It is a Wichurana rambler cultivar introduced in the year 1921 in France.
So, what's so special about this particular type? It is extraordinarily easy to grow. Simply plant 10 healthy cuttings into your flower garden in fall, and in about two years you'll have 10 flourishing roses.
Neighbors passed the cuttings between themselves until everyone ended up with the same rose.
But 'Albertine' isn't the only rose that spread like wildfire in these villages. Other regions have their own rambler rose they passed around.
And all these cultivars are equally easy to propagate. The white-blossomed 'Albéric Barbier' was incredibly popular in Sussex, while Salisbury hosted late-blooming 'Excelsa,' gently pink 'Dorothy Perkins,' and white-and-pink 'American Pillar.'
Some other regions have their own favorite rose type, and you can still see them flowering in their yards. You can come across the pale pink-and-white 'Village Maid' that looks stunning in any urban or countryside setting.
They Still Flourish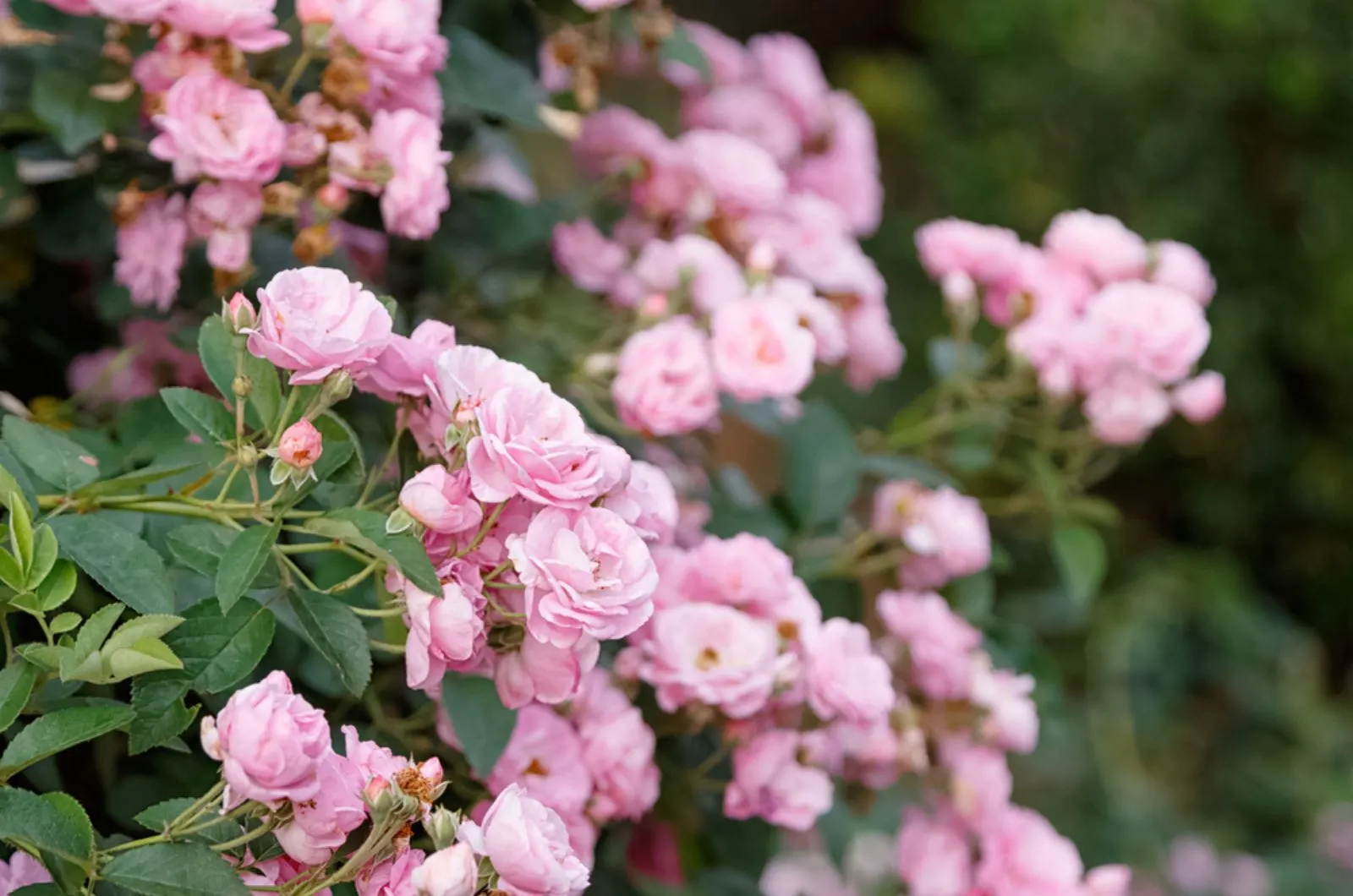 Many of these roses flourish to this day, even though some were propagated from cuttings more than 100 years ago.
The countryside people tend to their plants, roses in particular, especially during winter time. They climb their twin step ladders and prune them in winter, tying the growths.
But what will happen to the roses as the owners get too old and their cottages are put up for sale?
Townies will buy them and some of them have better things to do to pass their time than tending to prickly 100-year old roses.
Perhaps they will replace these gorgeous ramblers with David Austin roses that don't have many thorns.
Luckily, this won't cause any problems, other than a particular village losing its character. Rambler roses are still very popular all over England and Ireland and won't become endangered any time soon.
And Look Gorgeous On Trellises
Rambling roses were incredibly popular between 1900 and 1940. They were willing to please and didn't ask for much in return. They were a revelation to a busy cottage house owner.
Rambling roses require trellising to show off their true colors and this instigated a revolution in Edwardian garden style.
Prosperous families started building arbors, pergolas, and bowers for them and cottage gardeners made rustic wooden arches.
Gardeners on large estates spent many winter weeks pruning and thinning them out and tying them down so that they could peak in high summer and satisfy the ladies of the house.
But this romantic vista has a downside. Sometimes these sky-reaching roses leave spectators in the dark, with nothing to admire above their heads but the green stems and leaves.
This revolutionized the trellising of rambling roses, and gardeners soon started to train them on ropes and lattices.
You can admire this look in Queen Mary's rose garden in London, the design of which has remained the same since 1930.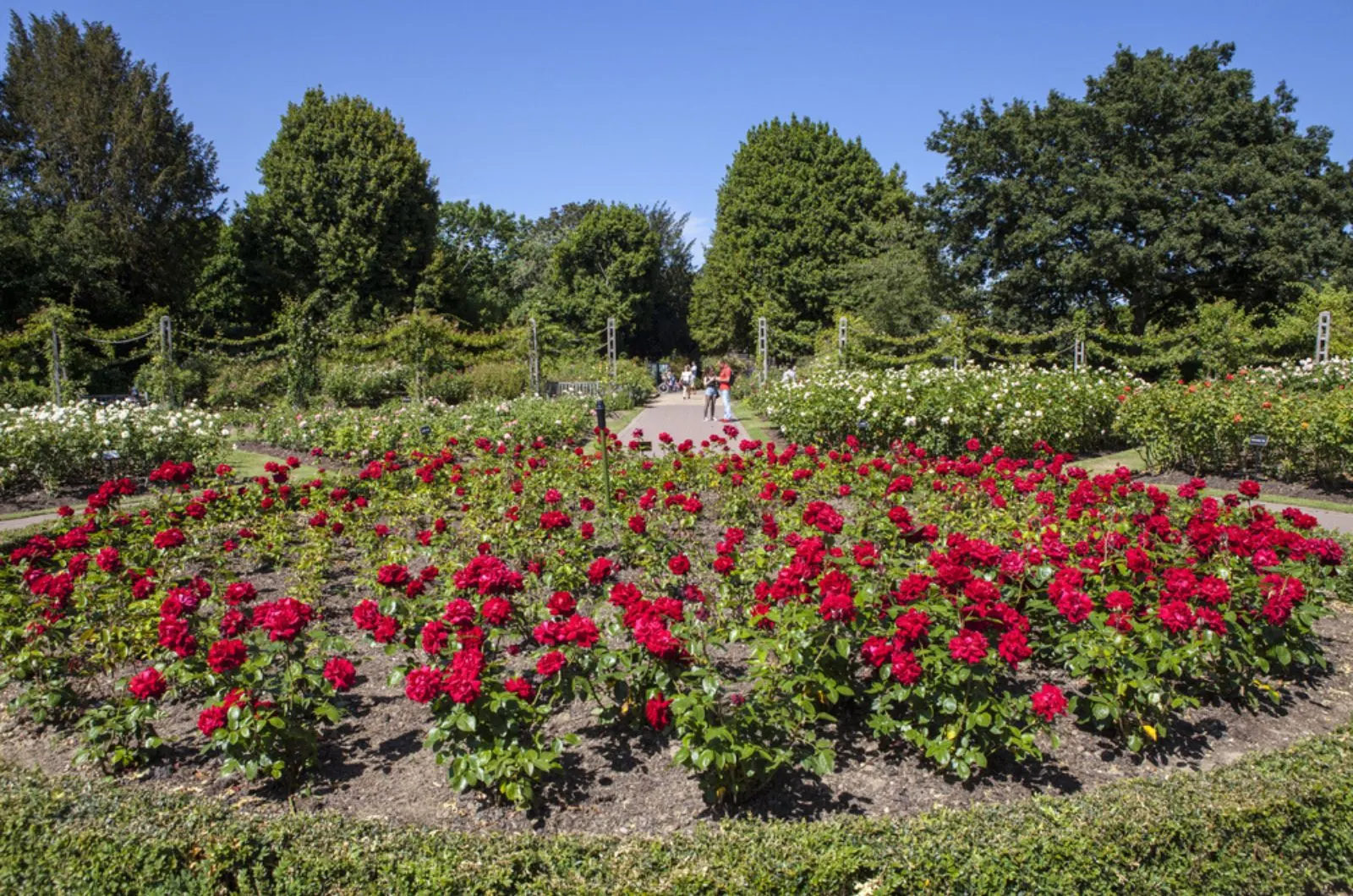 This garden houses roses trained on ropes, a technique that makes rose care much simpler. If you set the rope height no taller than 6 feet, you won't need a ladder in order to prune them come winter.
This technique exposes the plant from all sides, so you can admire its entire glory and enjoy its sweet scent.
In Queen Mary's garden, roses are set slightly higher than this and wreathed along three ropes, each approximately 2 feet apart.
But you don't have to recreate the exact same look. Plastic instead of twine ropes are much cheaper and work equally well.
The only thing that saddened me on this inspiring journey was the fact that the rambling roses are slowly disappearing from cottage gardens.
Gardeners consider replacing them with David Austin roses. These are gorgeous too, don't get me wrong, but rambling roses give the countryside its soul.
They bloom earlier than hybrid tea roses and floribundas, bringing color to your garden in late spring.