The wandering Jew, wandering dude, or inch plant are names attributed to various plants from the genus Tradescantia, including entirely purple or green, purple and green, creamy and green, or pink and green variegations.
The reason why so many plant lovers opt for this plant in particular is its low-maintenance. Place it in a spot with bright indirect light and give it some water when the top part of the growing medium is dry, and that's it!
Once you get that, all that's left is finding the best location and a planter. I'm here to help you!
Let's get started!
1. Hanging Basket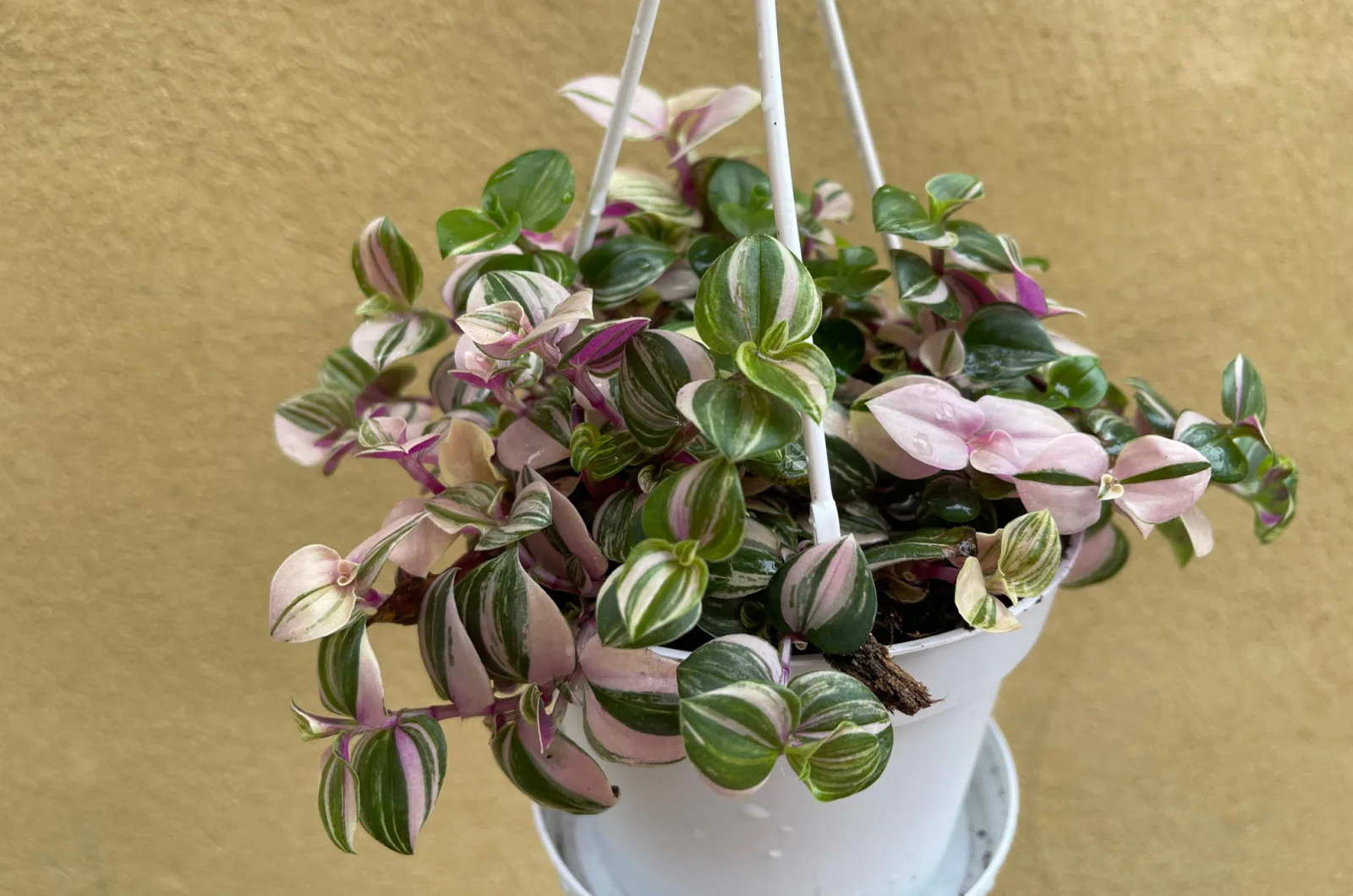 Hanging baskets are the perfect way to display your tradescantia plants. And look at how this pink-green wandering dude looks so happy in this setting!
2. Macrame Hanging Pot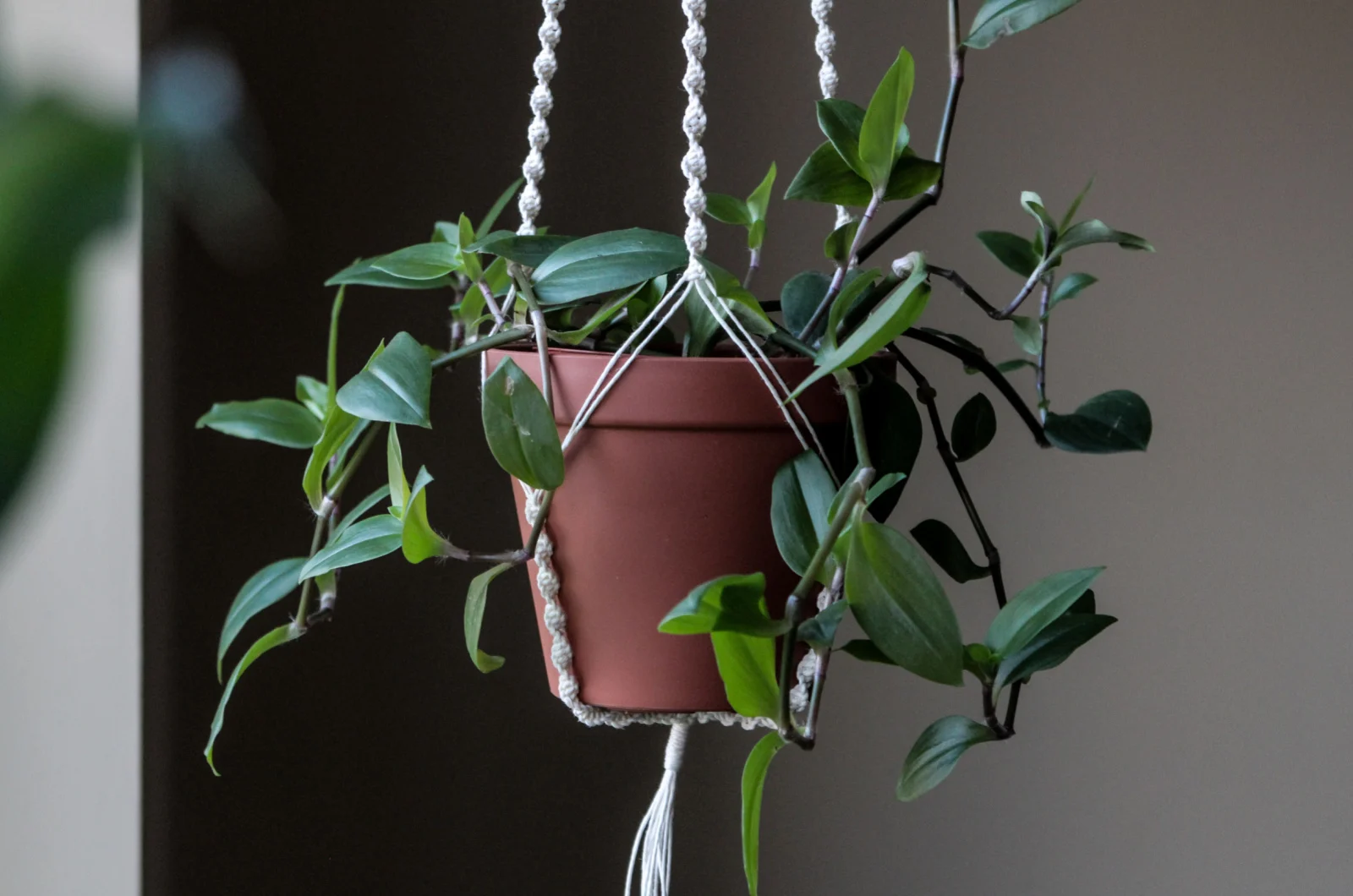 Macrame hanging baskets can add a rustic touch to your home. Plant a crawling variety such as this green plant and enjoy the beginning of your indoor jungle.
3. Stool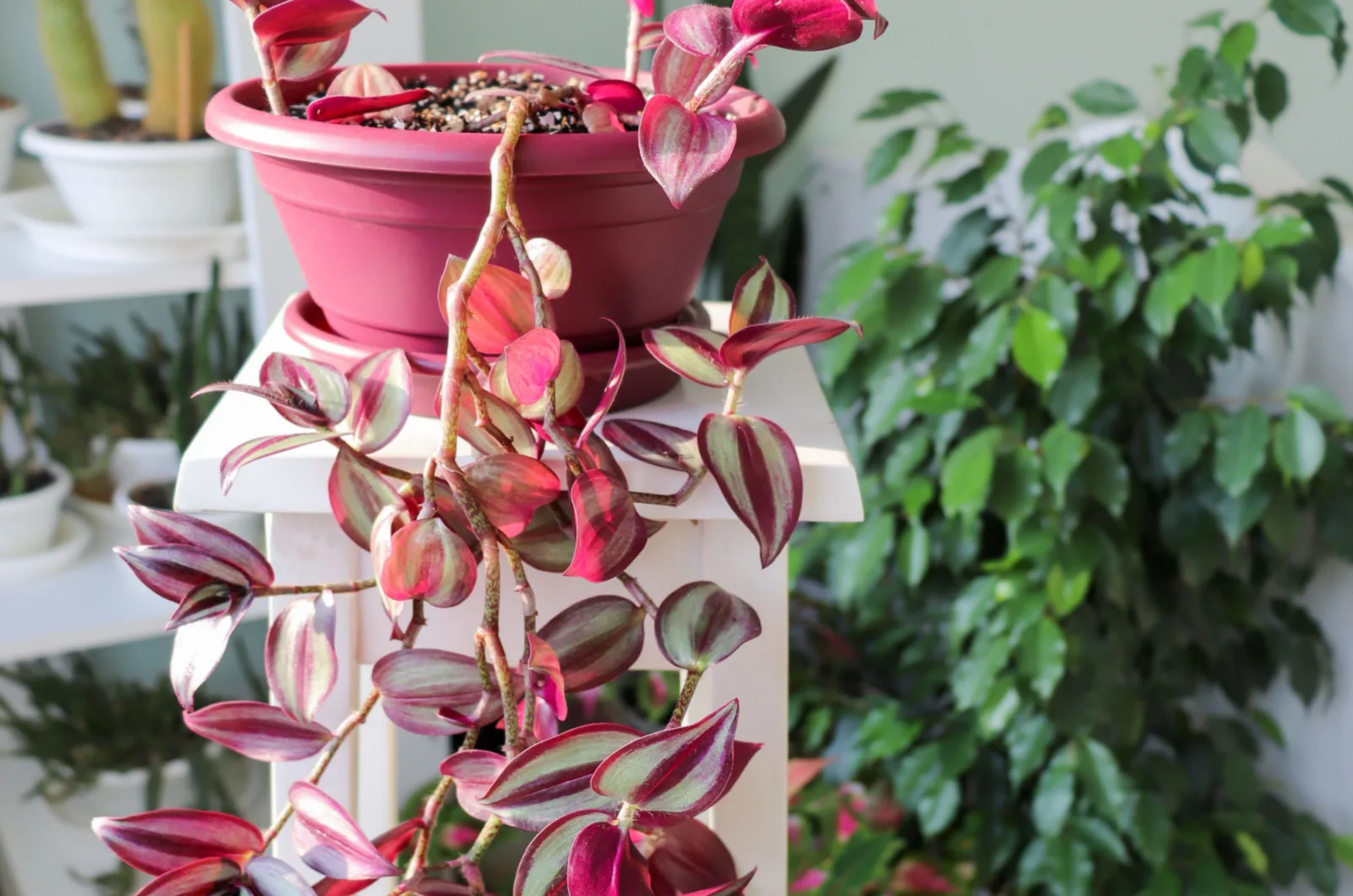 You don't have to go extra with your wandering Jew; it can do that for you. Place it on a neutral-colored stool and keep it near your window for the best effect.
4. Plant Stand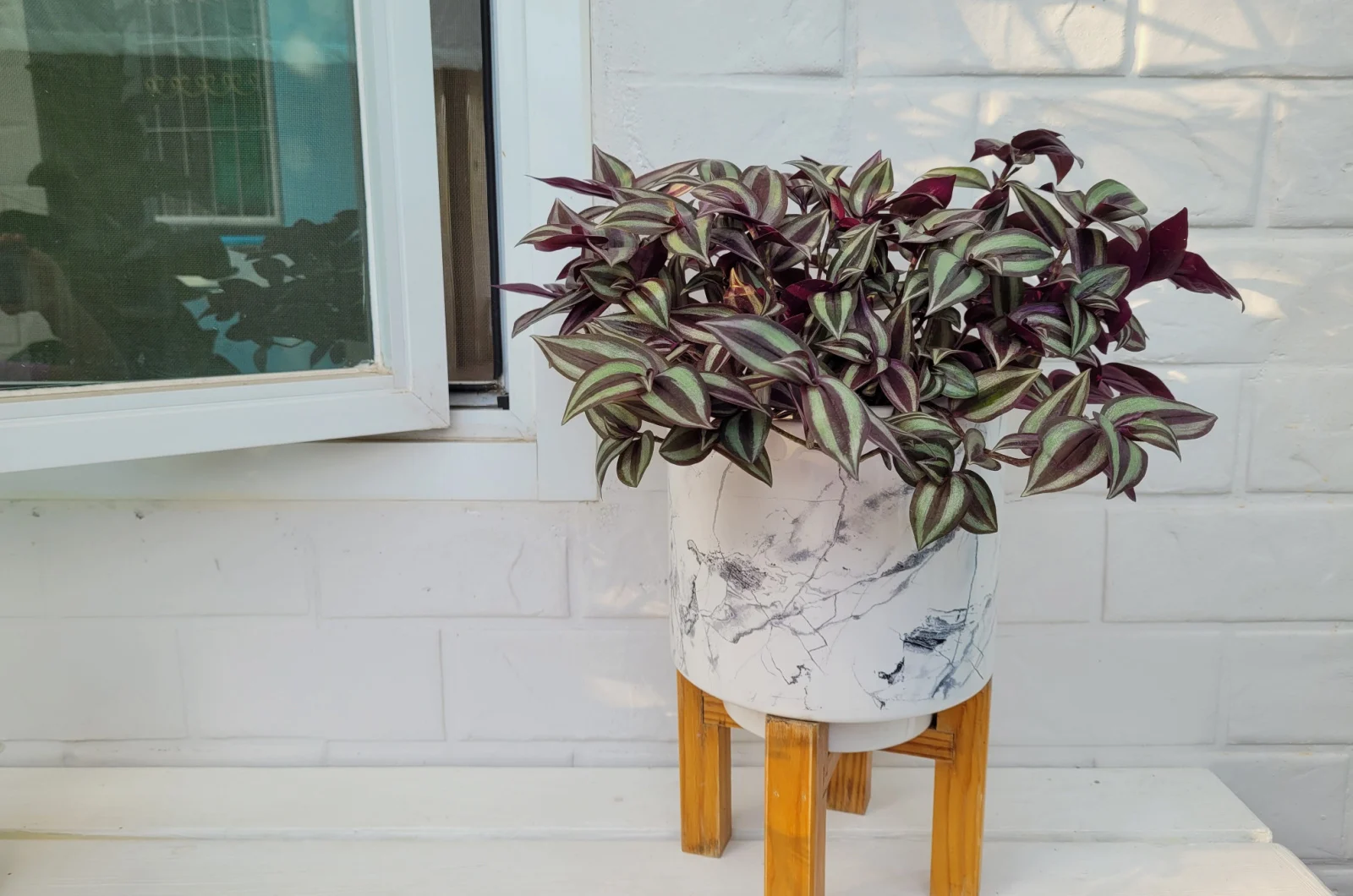 If you want more purple houseplants, it doesn't get better than a wandering Jew. Place it on a marble plant stand, give it plenty of light, and you might get even deeper variegations than the ones in this picture.
5. Attached To A Wall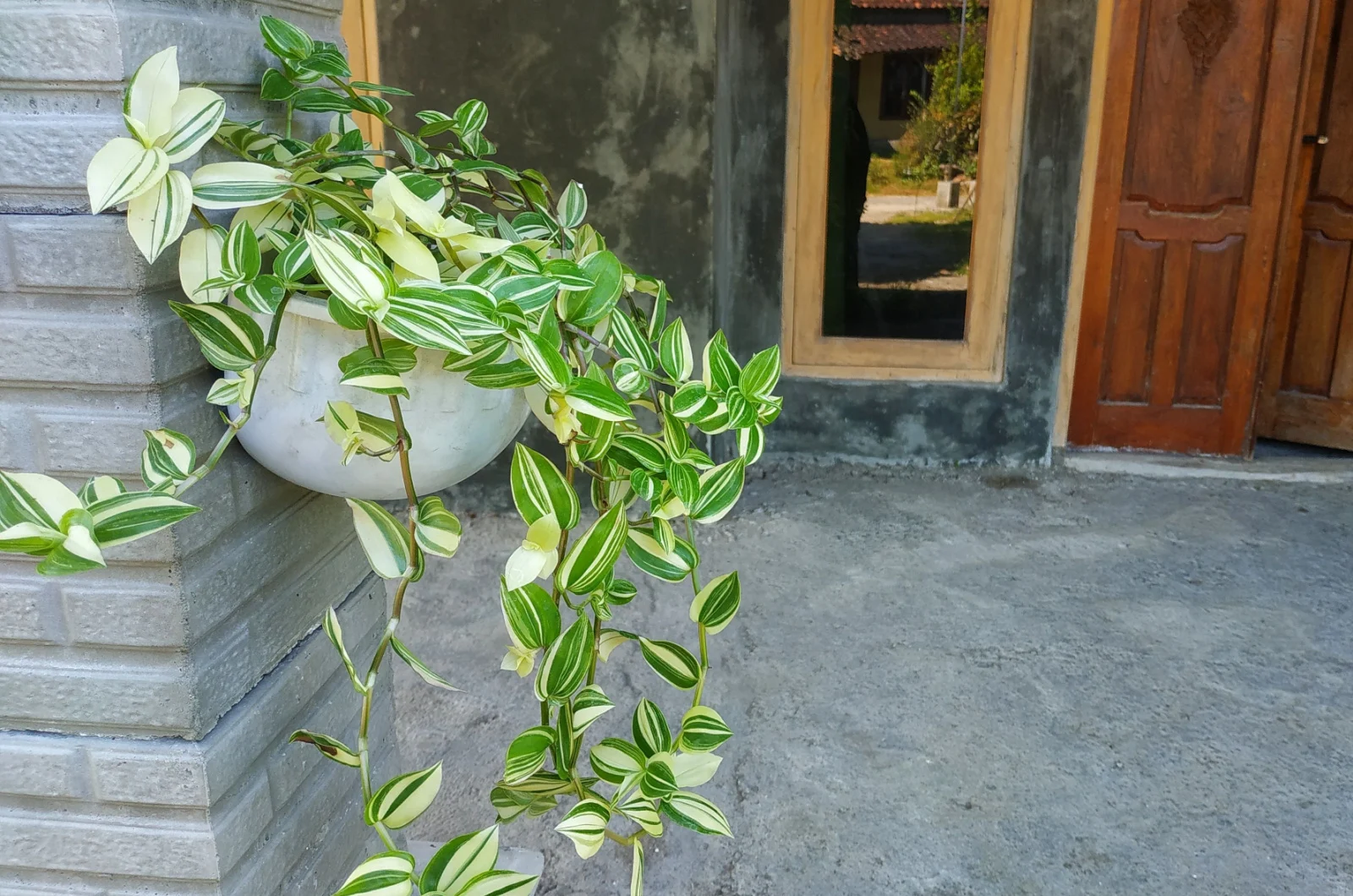 There are many Tradescantia varieties, but every single one of them will look amazing on a planter attached to a wall, especially if you go for neutral colors such as this white one.
6. Side Table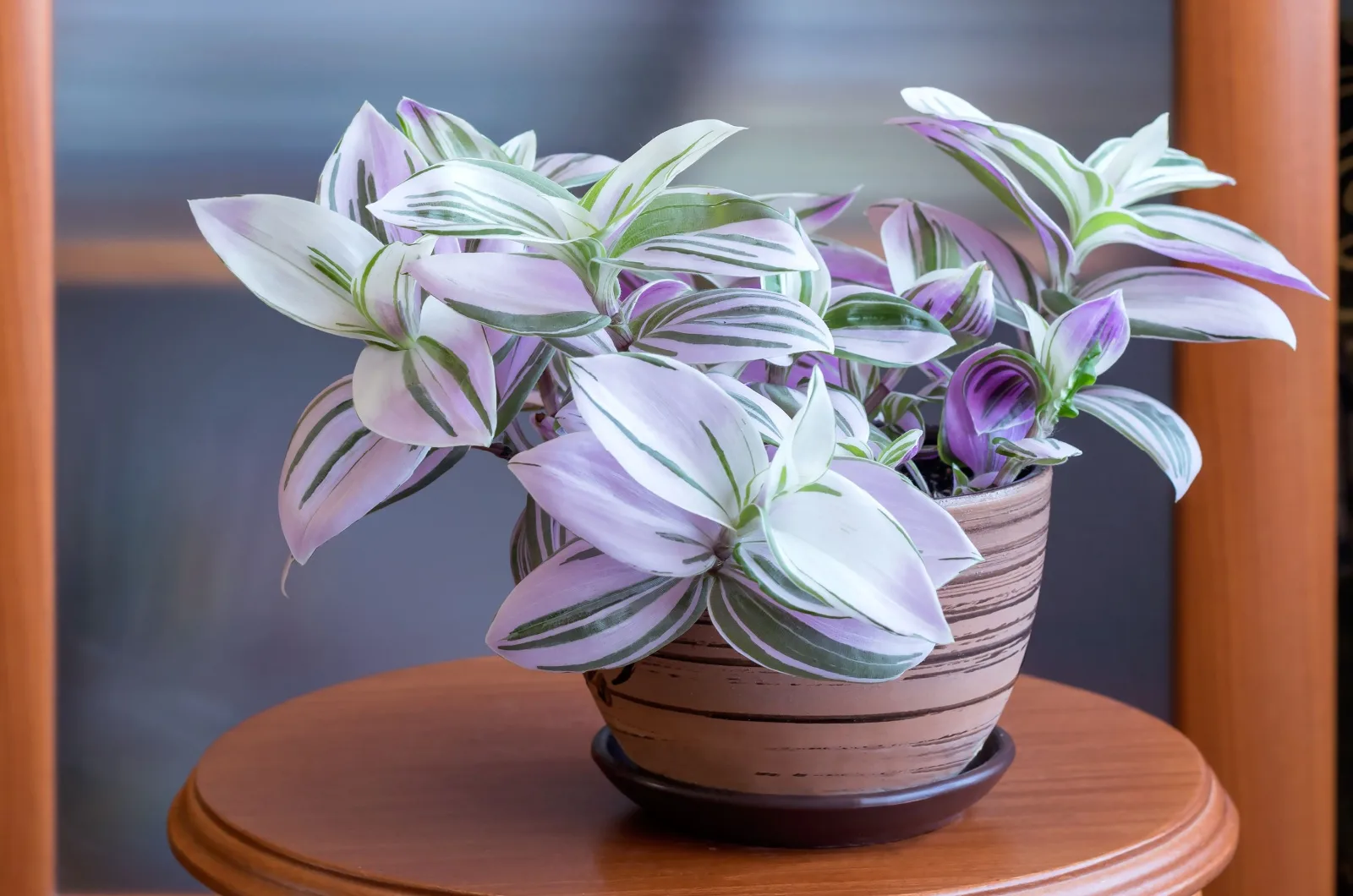 Your side tables can become the star of the show if you just place a nice plant on them, like this light pink and green variegated inch plant.
7. Stubby Pot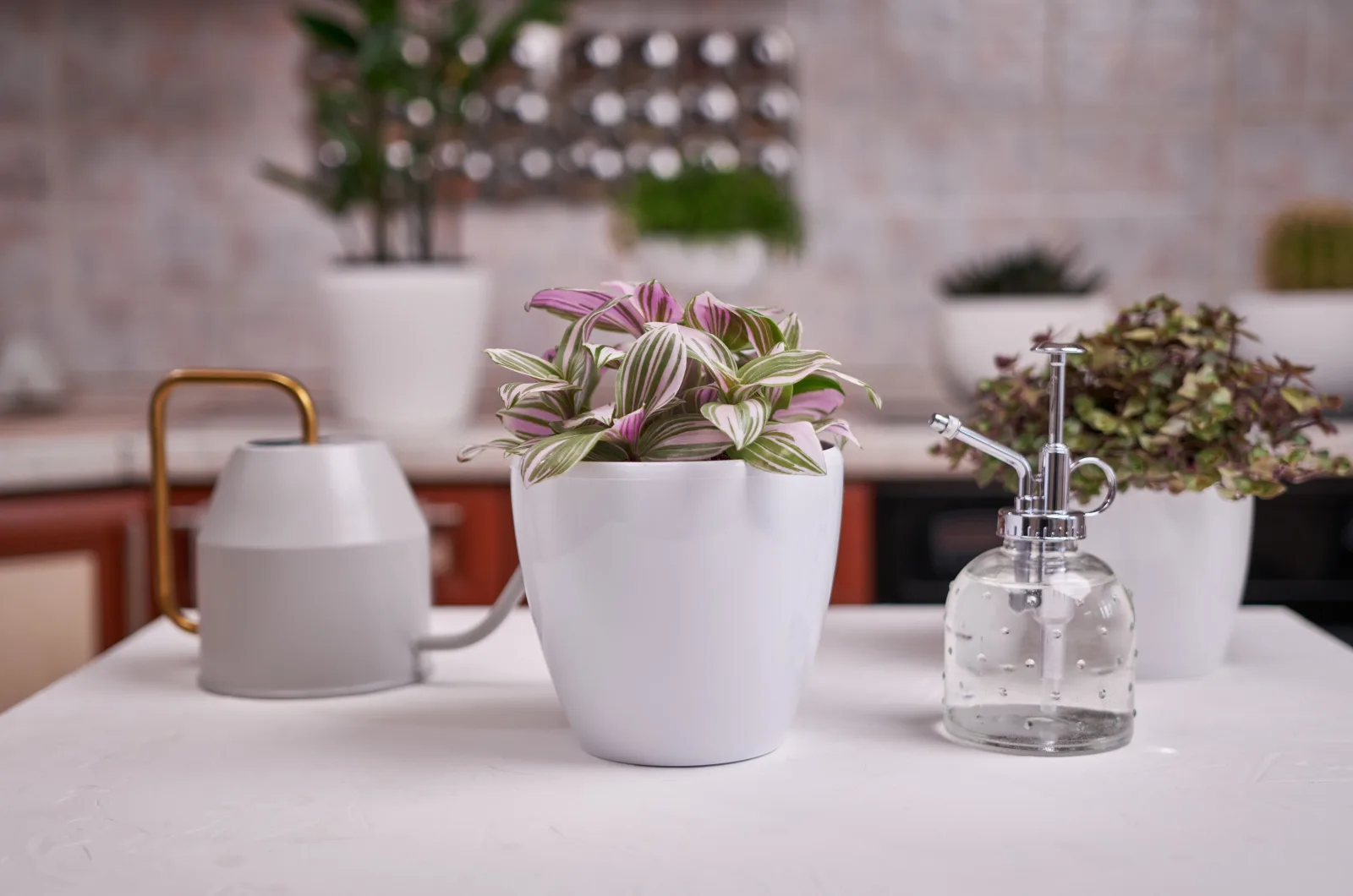 Stubby planters are an excellent way to showcase your wandering dude wherever you want. And they won't clash with your minimalist design.
8. Small Planter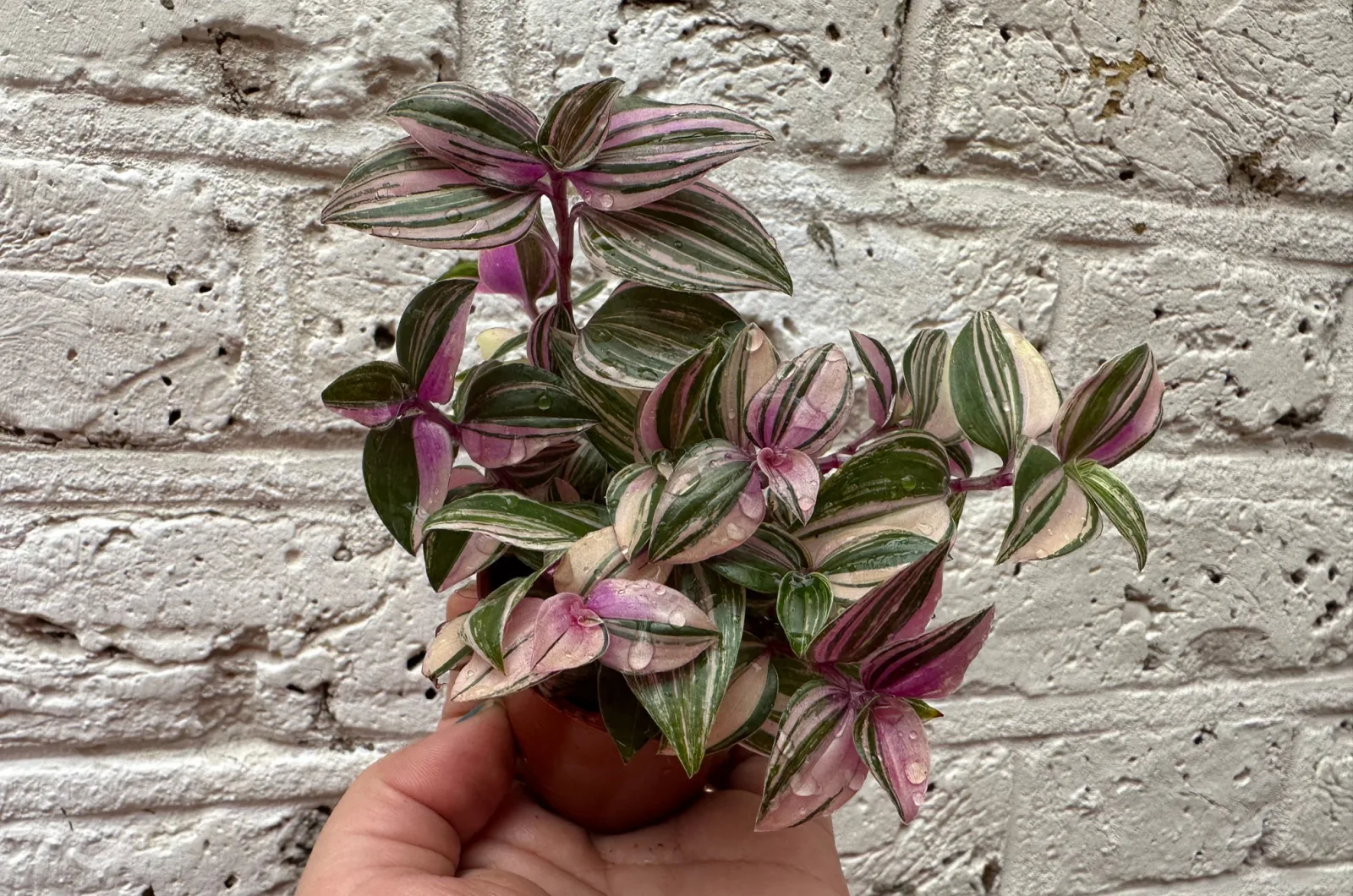 Look at how cute this small planter looks. And the inch plant waterfall spilling from its sides is just icing on the cake.
9. DIY Planter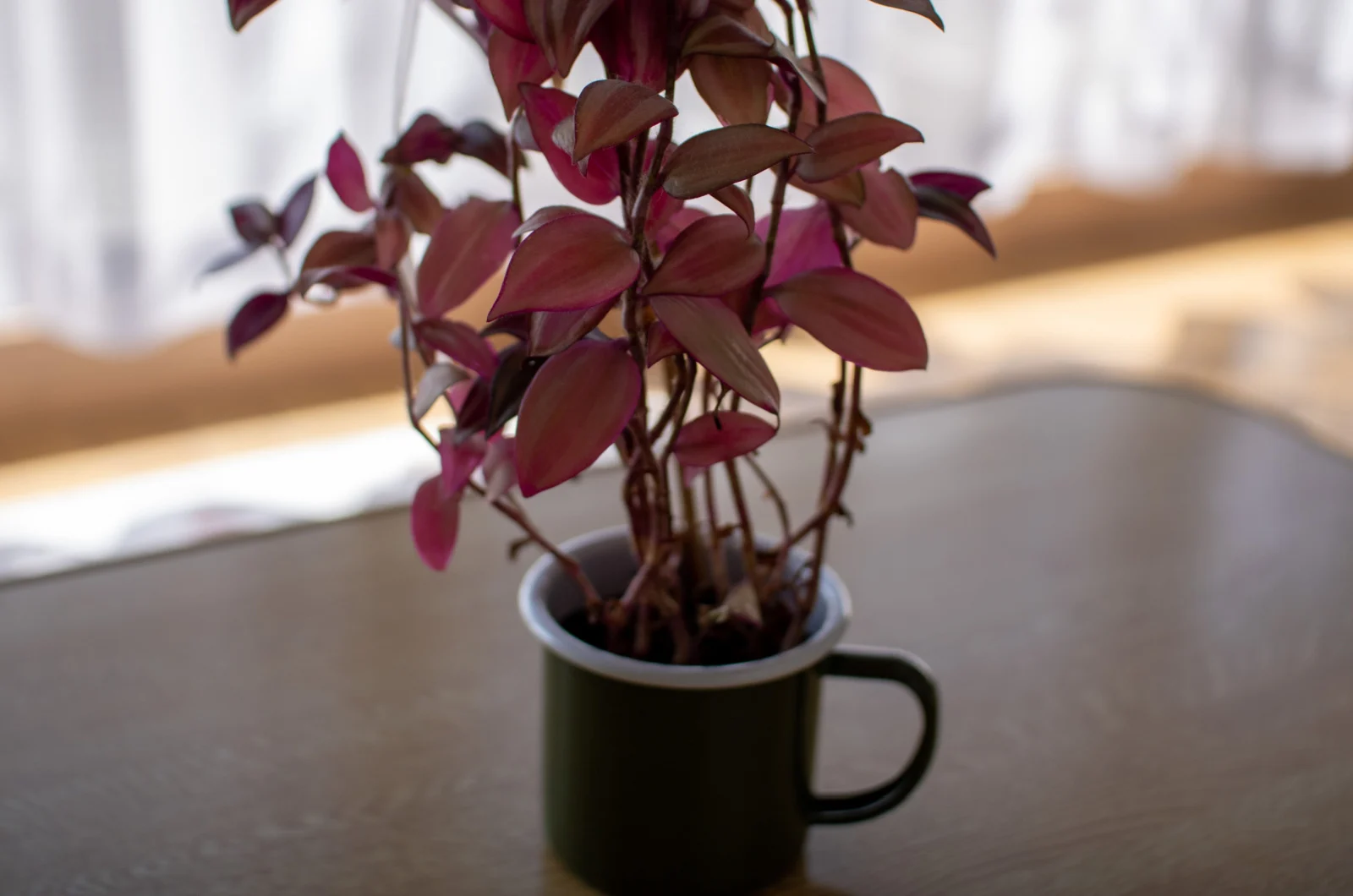 This cup is a unique way to showcase your wandering dude. And once you learn how to propagate an inch plant, you can keep it in similar planters for a rustic and homely touch.
10. Hanging From The Balcony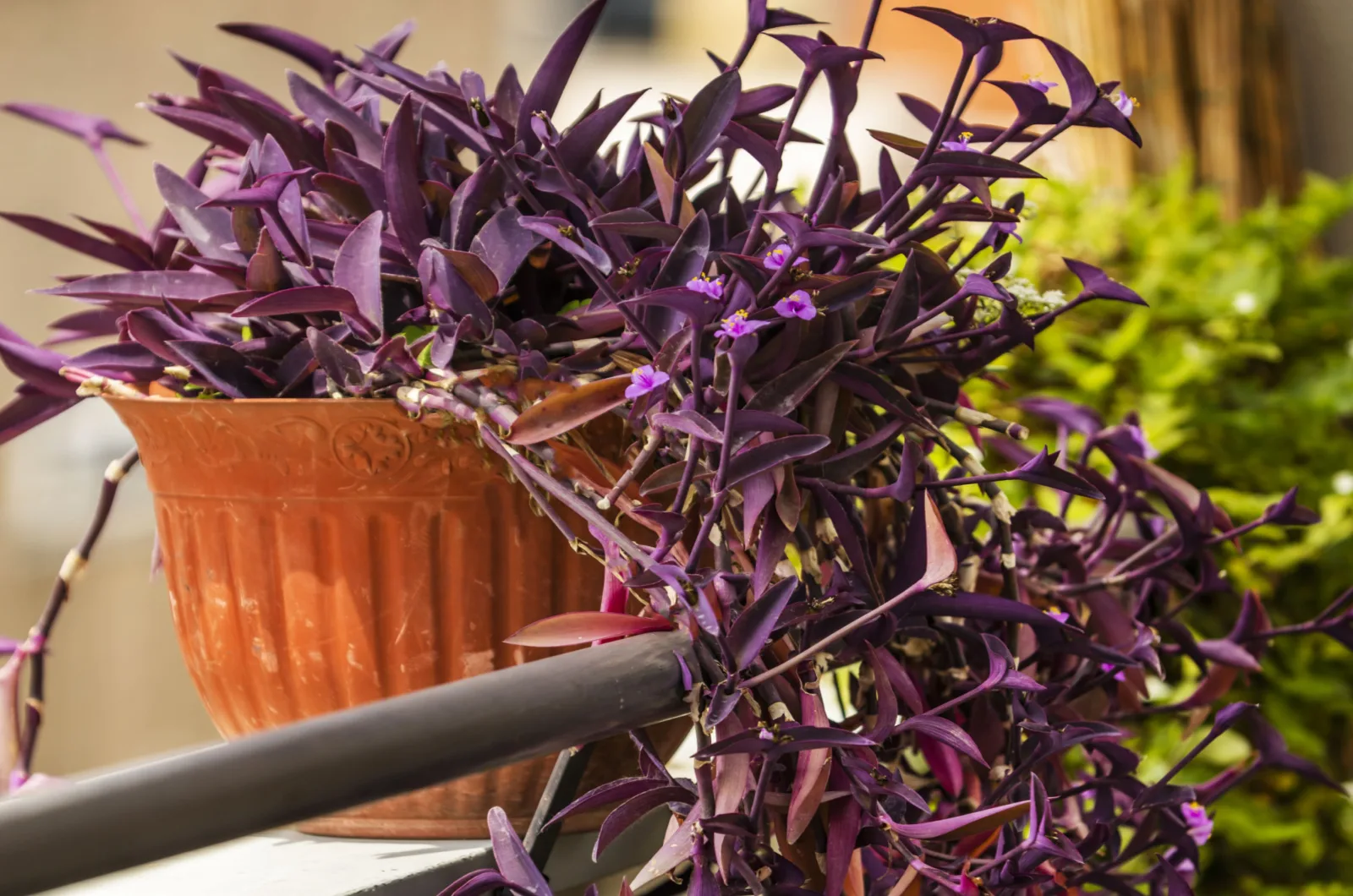 Even the outer parts of your home can shine with a little bit of help. Allow your wandering dude to spill down your balcony rails and that will be all the interest your home will need.
11. Hanging From A Ceiling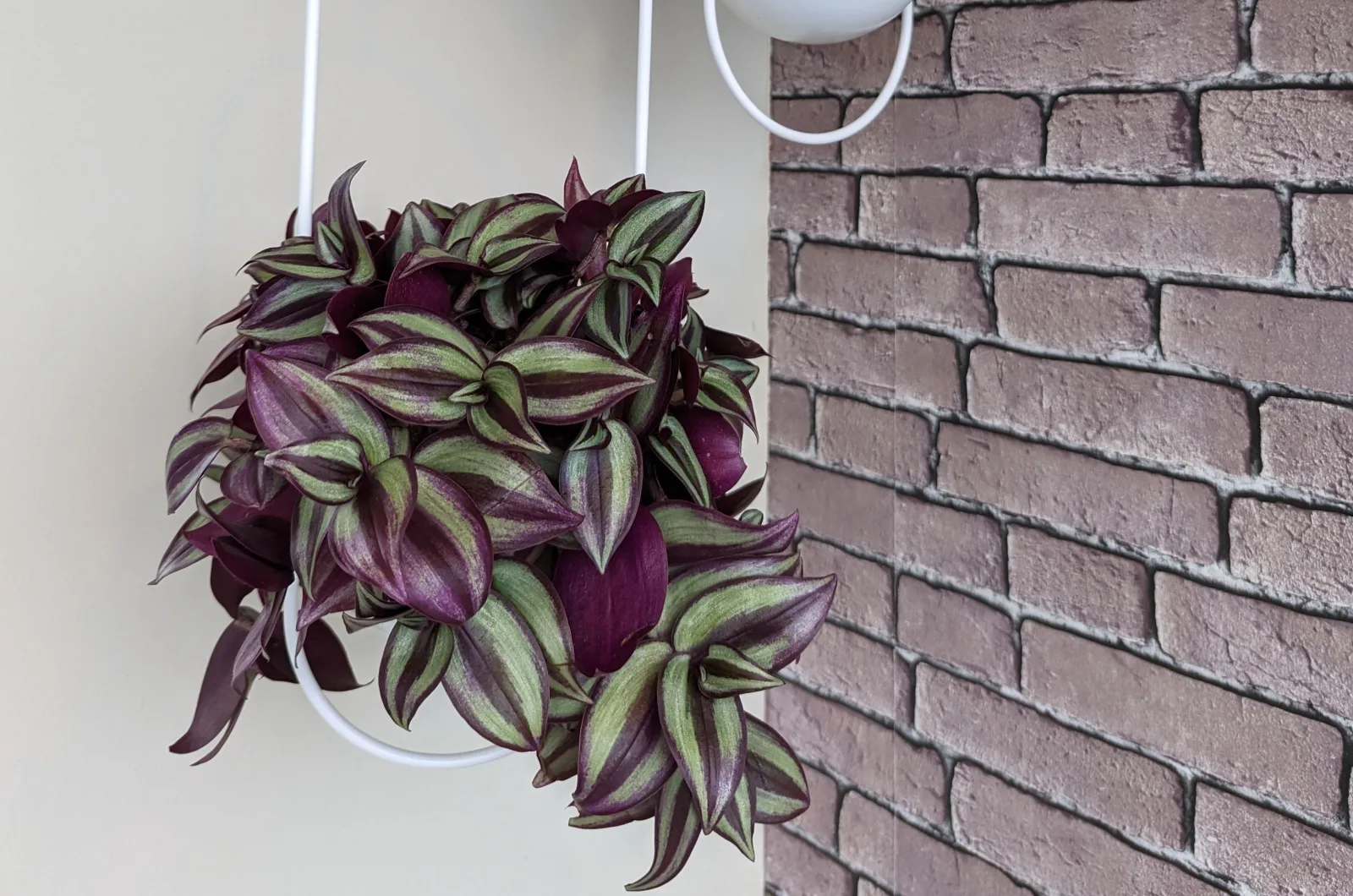 Create a unique display by hanging this inch plant from the ceiling. It will grow over time and reach closer and closer to the floor, giving your home great visual interest.
12. Fun Wall Planter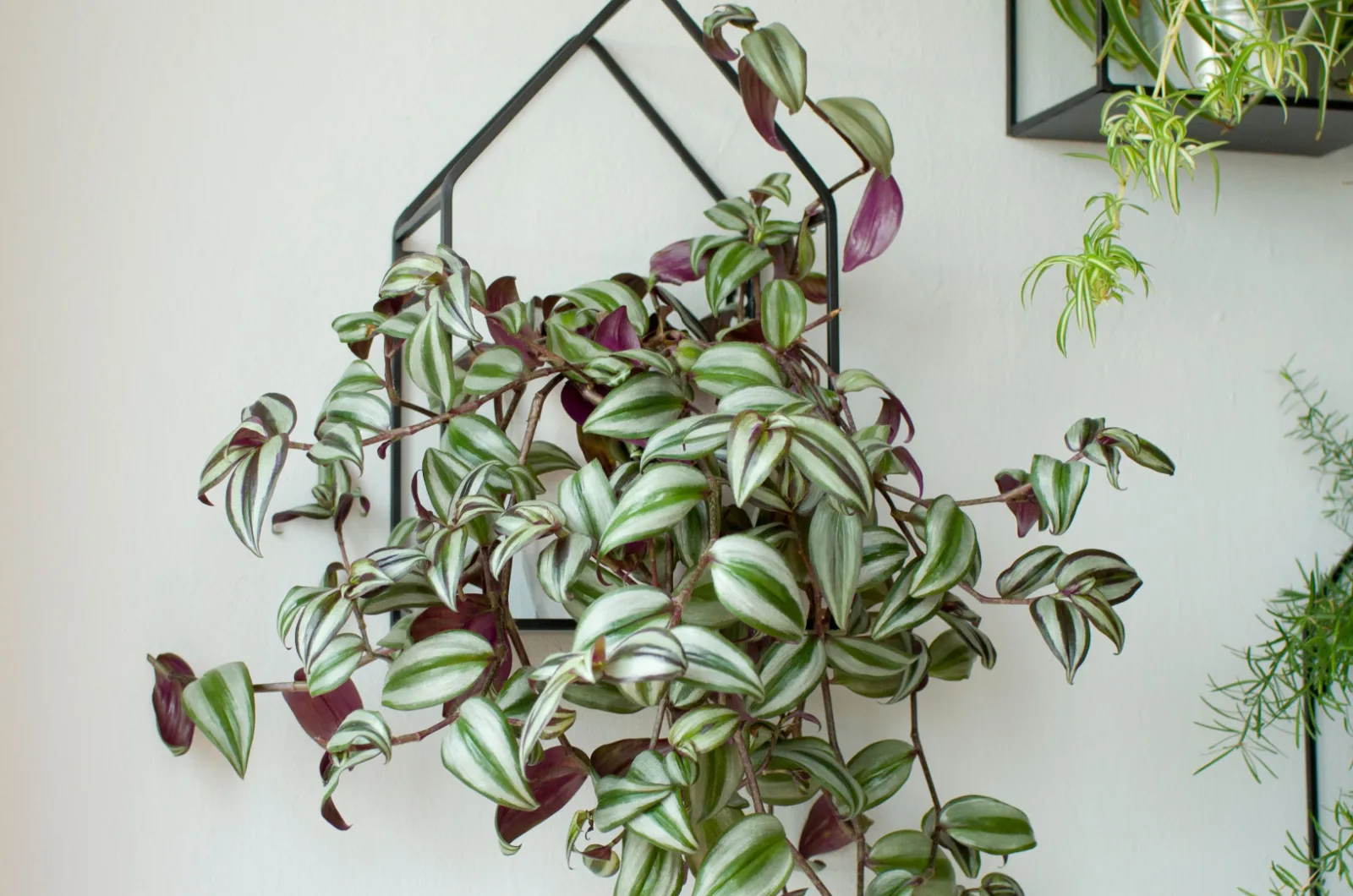 Say goodbye to bland walls and decorate them with a fun planter filled with spilling wandering dudes.
13. Glass Coffee Table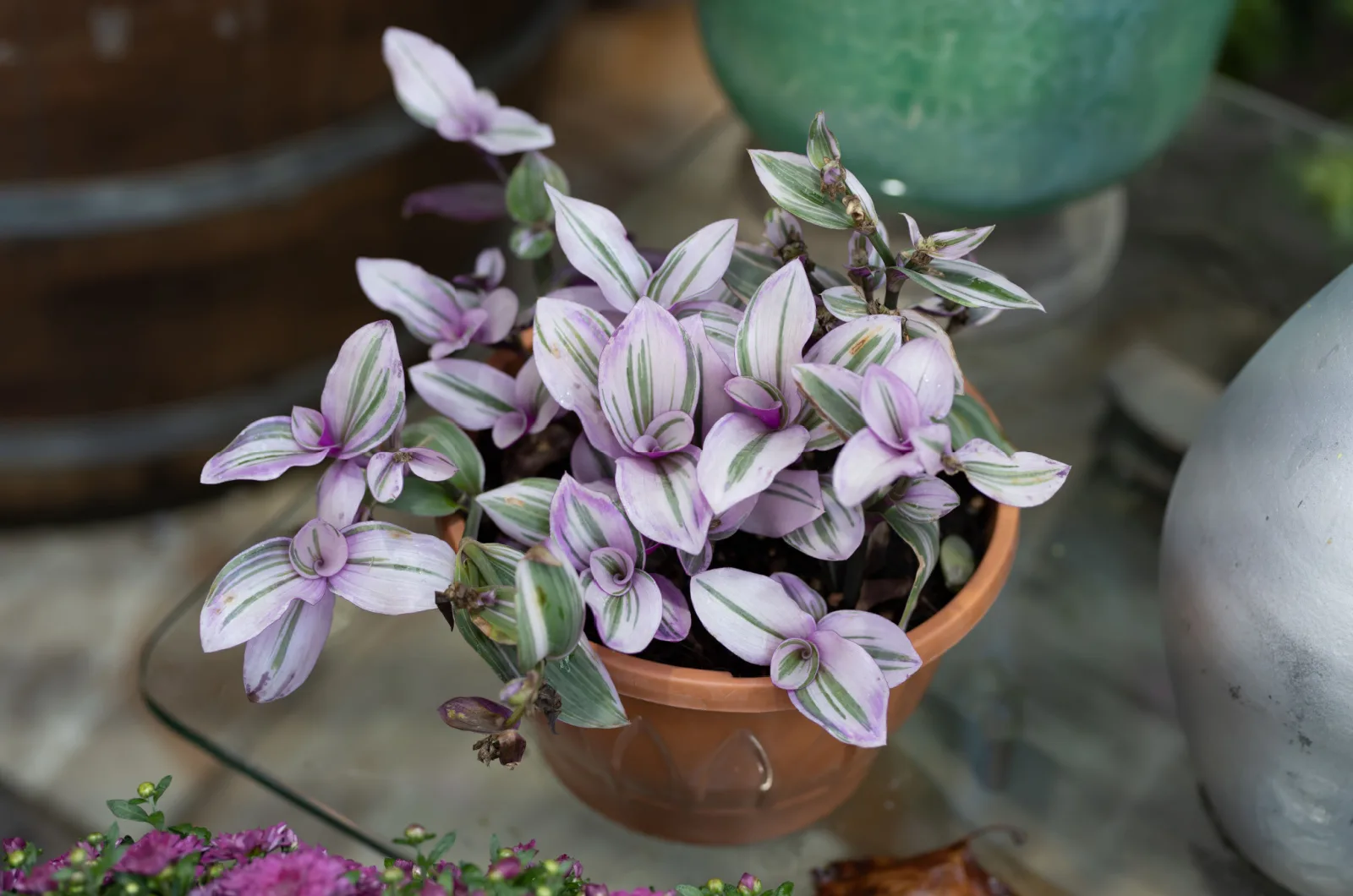 Coffee tables have their purpose, but they don't have to look boring. Look what a single wandering Jew does to this piece of glass furniture.
14. Handmade Planter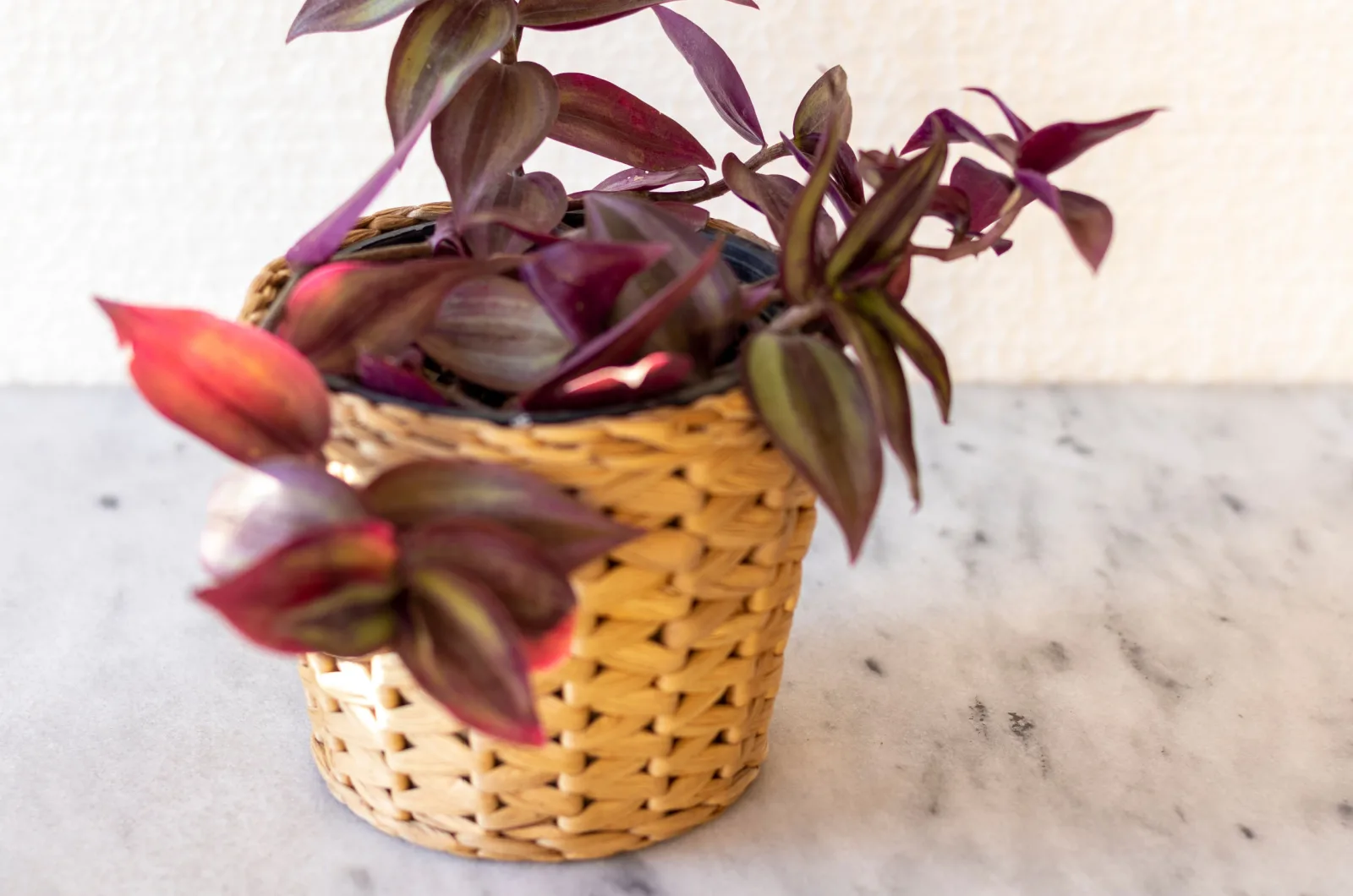 Inch plants don't always have to be purple or pink. Sometimes, if you're lucky enough, you can enjoy its fiery shades. It's on the list of beautiful plants with red foliage for a reason.
Just look at how perfectly this woven planter complements the red and green foliage.
15. Tall Pot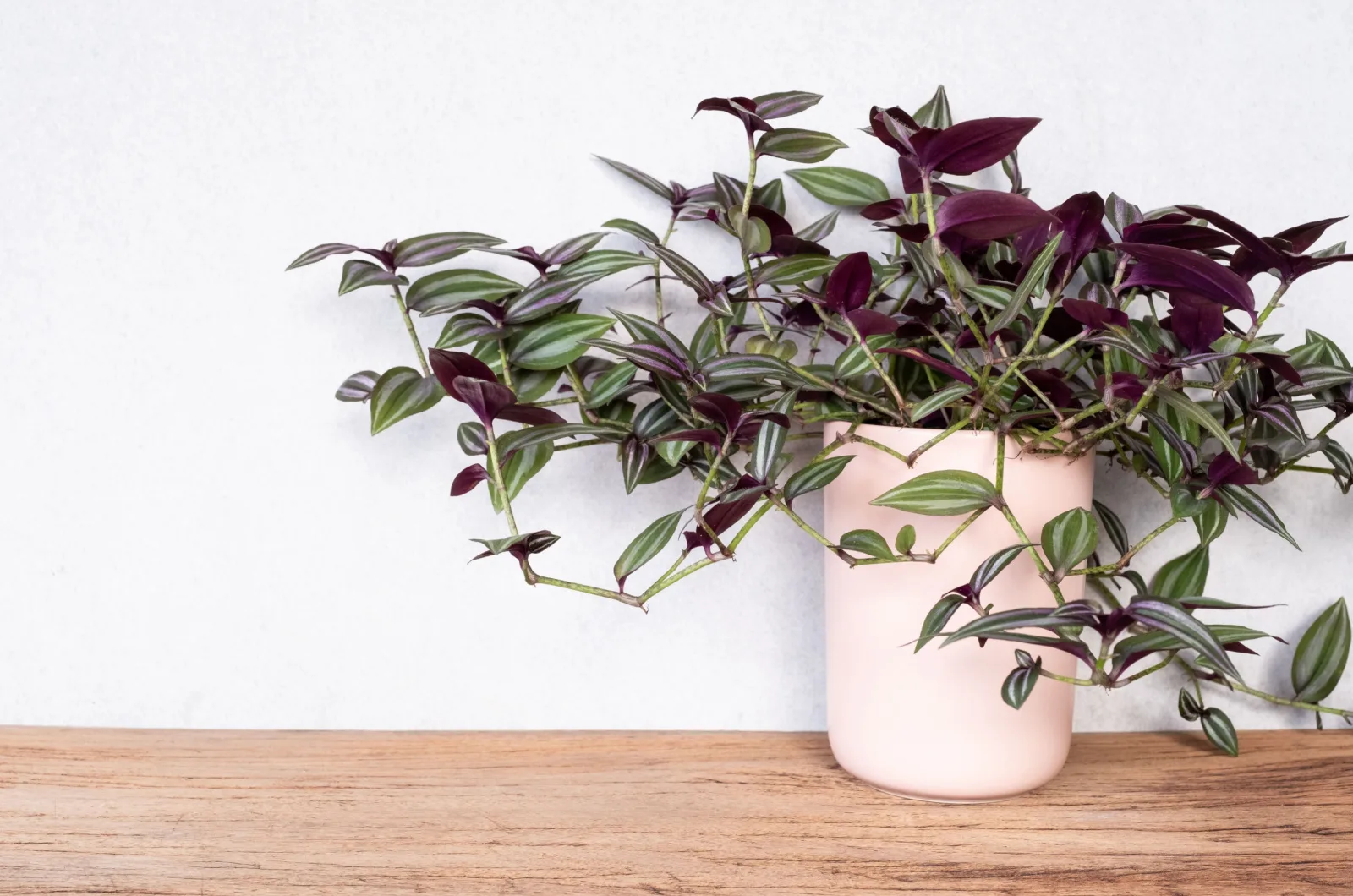 Even though a wandering Jew looks amazing in small and stubby pots, that doesn't mean you can't place yours in a tall planter. This decor proves just that!
16. Metal Container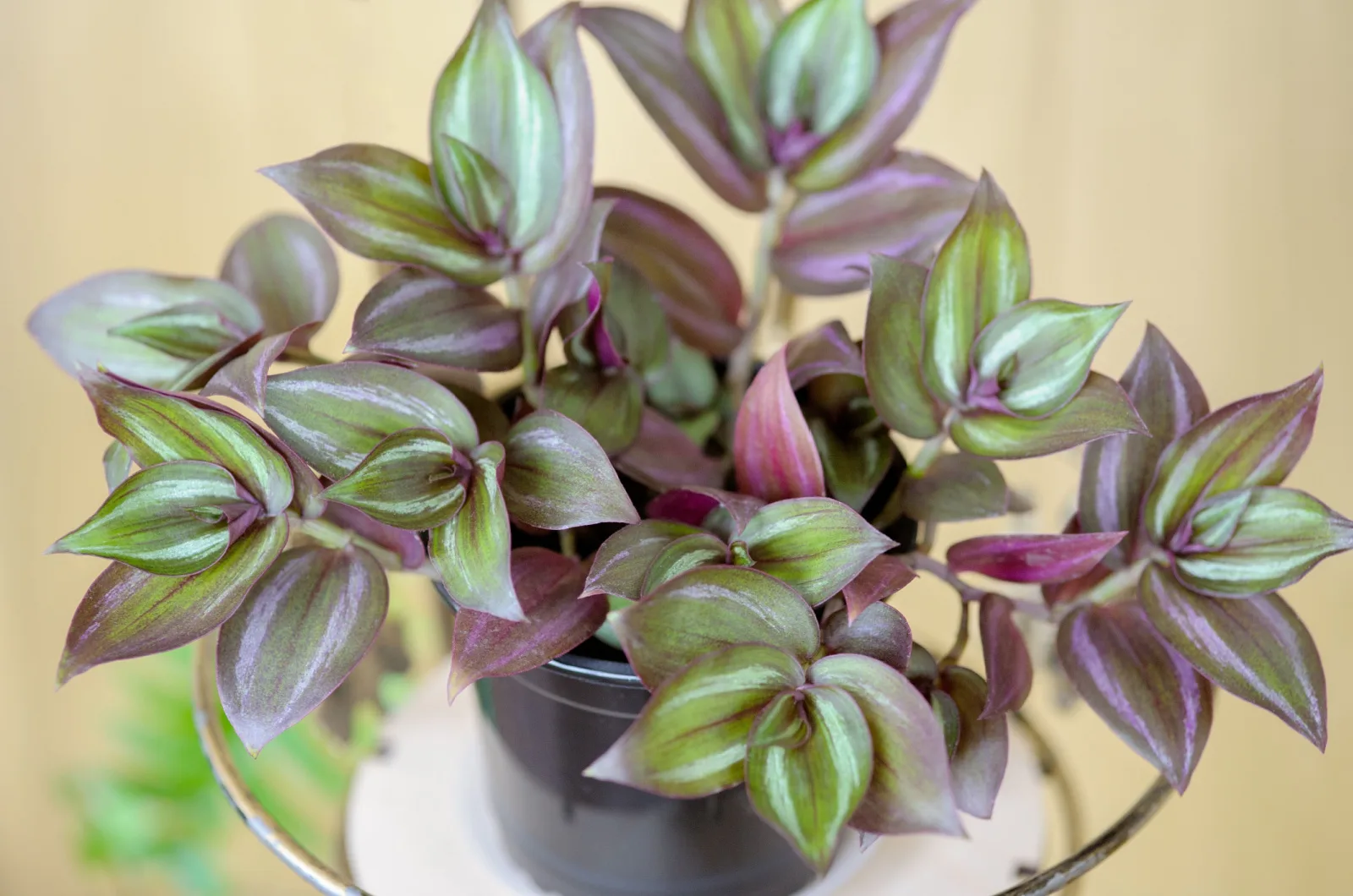 Wooden, terracotta, and plastic pots look great, but you can also utilize your metal containers and fill them with inch plants. Metal, purple, and green go great together.
17. Windowsill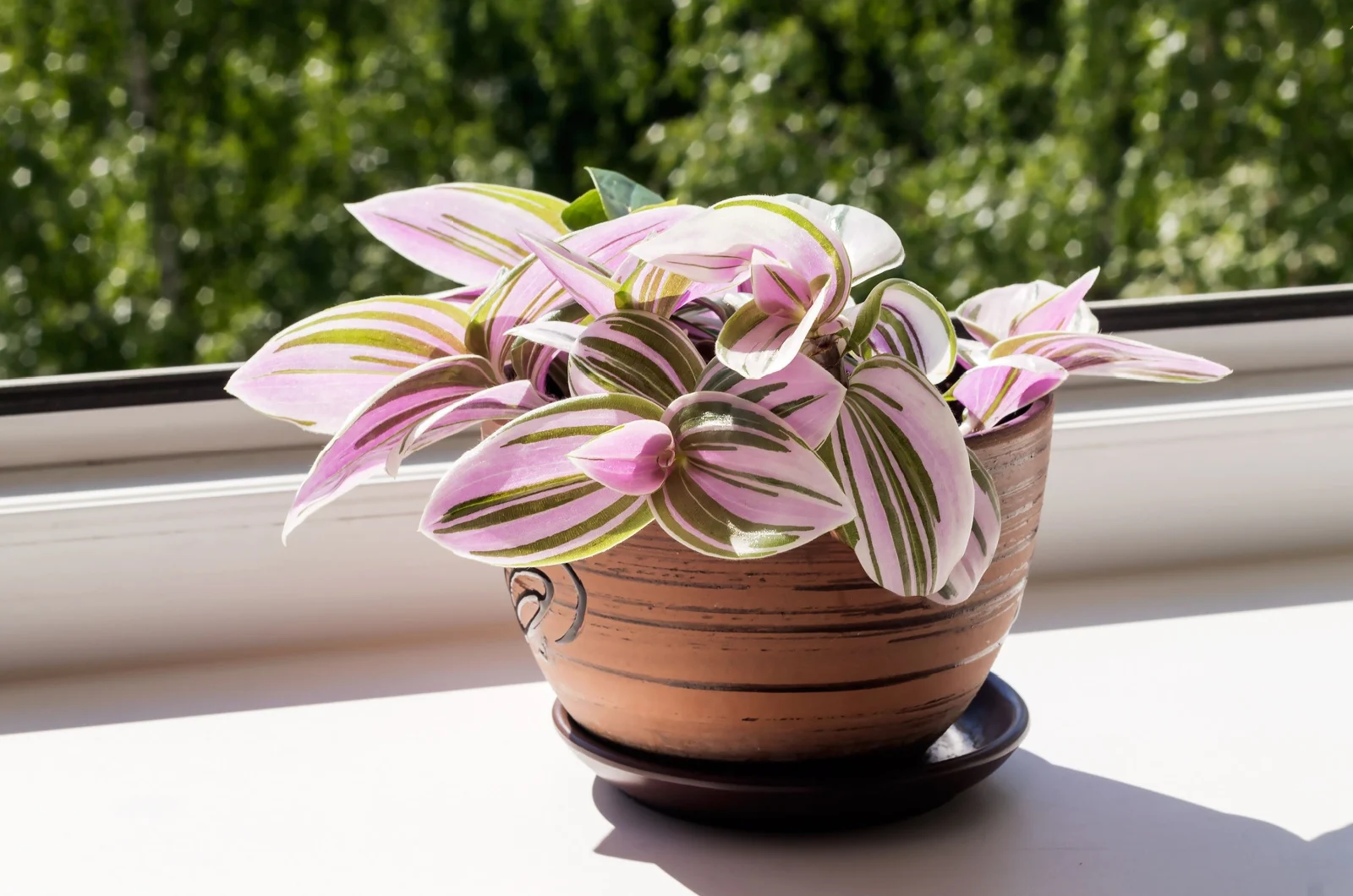 The wandering Jew is an ideal plant for west-facing windowsills. Give it plenty of sunlight and it will reward you with deep variegations, just like this pink-green beauty.