If you just planted new grass seeds, you were probably expecting one thing: to have a beautiful lawn. Little did you know that you were also helping the environment tremendously!
You might be wondering how. Does grass produce oxygen and absorb toxic pollutants?
Well, yes and no. Just like any other plant, grass also needs photosynthesis to survive. During this process, oxygen is being released, which is how your lawn might be saving the environment.
Some grass species (Lolium genus) can also absorb toxic chemicals from the soil and air!
Keep reading to learn more about these unique processes.
Grass Producing Oxygen: Explained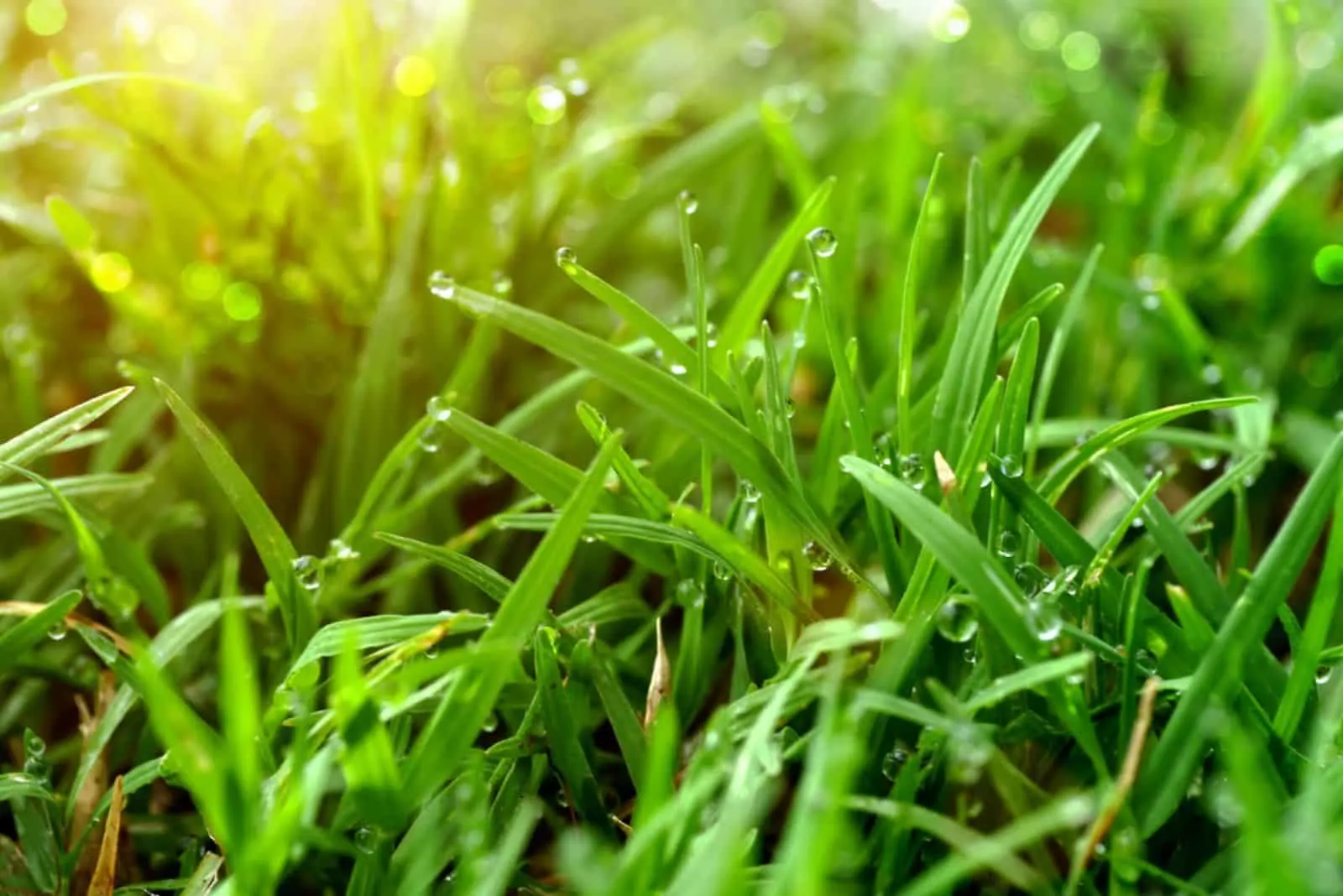 Keeping your lawn green and thick can result in carbon reduction and oxygen production, and both gasses are readily available in the air. This is because of the chlorophyll that is present in grass, which is the green pigment responsible for photosynthesis.
Photosynthesis is an important biochemical process in which plants absorb sunlight, water, and carbon dioxide in order to produce oxygen and energy in the form of sugar. [1]
Chlorophyll can be found in chloroplasts, which are tiny organelles, or little compartments in the cell where photosynthesis takes place. Photosynthetic cells are able to absorb sunlight due to these little organelles that are found within them.
In the presence of carbon dioxide, such cells can transform solar energy into energy-dense organic molecules like glucose, which plants use for energy [2]. However, there's something else that is being produced as a byproduct of photosynthesis, and that's oxygen.
This is why plants, including lawn grass, are responsible for overall oxygen production and are the foundations of our ecosystem.
How Much Oxygen Does Grass Produce?
Light intensity, carbon dioxide concentration, water supply, temperature, and the availability of minerals all have an impact on how quickly photosynthesis occurs [3].
The rate of oxygen production depends on the grass variety. Due to variations in the biochemical, morphological, and/or anatomical characteristics of their leaves, different photosynthetic rates vary between species [4].
How much oxygen grass produces is not a well-known fact. One acre of grass can produce approximately enough oxygen for 64 people in just one day [5].
The greener the grass, the more oxygen will be produced. Keep that in mind when deciding on a grass variety for your lawn.
If you live in Florida, check out this handy article: Grass Types In Florida: 7 Top Picks For Your Florida Lawn
How To Get The Best Out Of Lawn Grass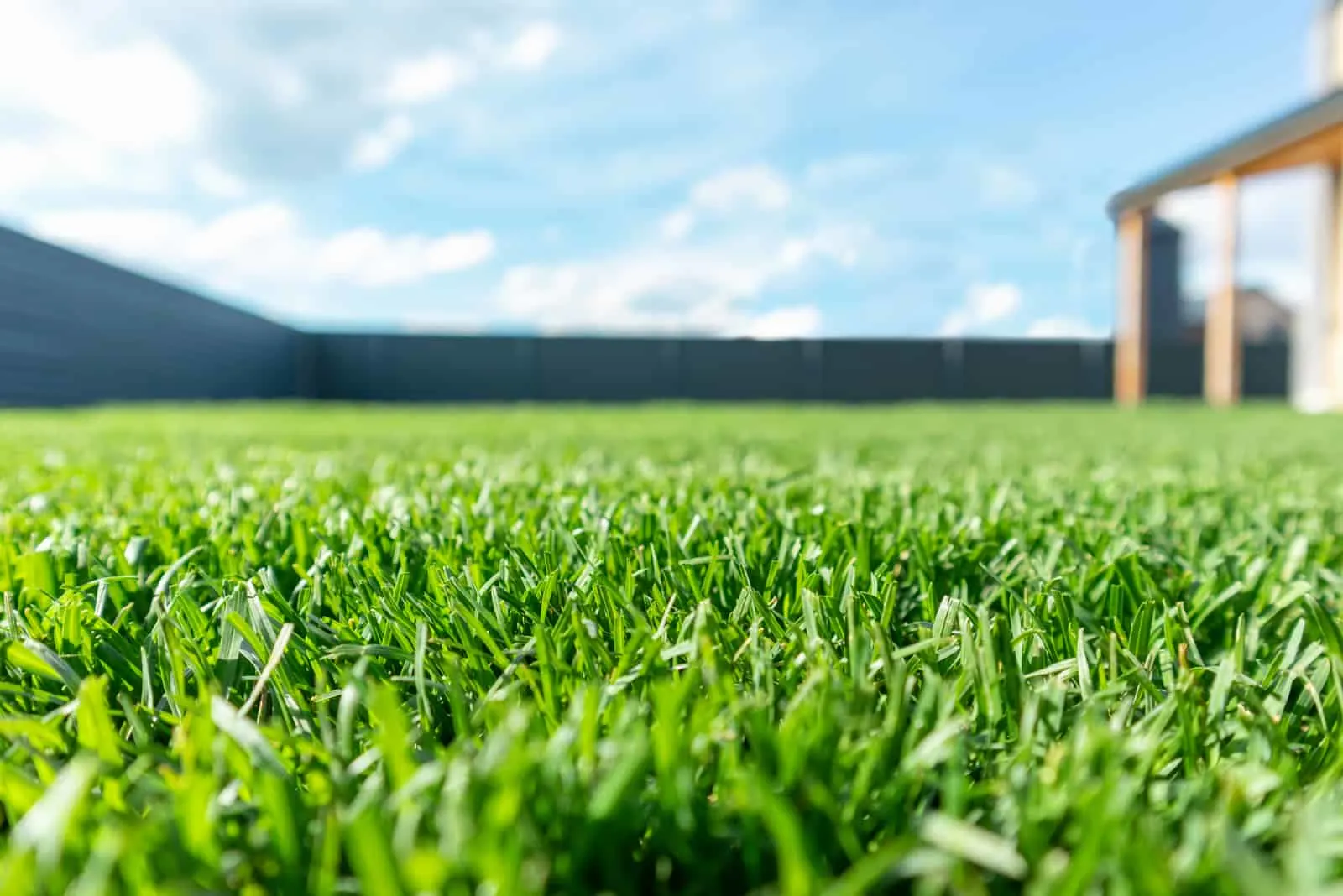 To accelerate photosynthesis and oxygen production, ensure that your grass is exposed to sunlight and water it regularly.
As well as oxygen production, there are also other environmental benefits. For instance, lawn grass can absorb air pollutants like dust, dirt, allergens, and other more severe ones that would otherwise be harmful.
In addition, grass can improve soil structure by attracting beneficial microbes. There is a mutual benefit here because healthy soil will lead to healthy grass.
Be careful when watering grass seeds because they can easily suffocate. As the seeds germinate and keep rooting, thick lawn grass can also help control soil erosion, which is another great benefit!
Mowing wet grass is a big no-no, so keep that in mind as well!
Aerate your lawn, find the perfect watering schedule, get rid of annoying weeds, and don't forget to fertilize. I usually apply fertilizers before sowing the seeds, though you can always use them afterwards.
Even though taking care of your lawn might be troublesome, it is definitely worth it!
To Sum Up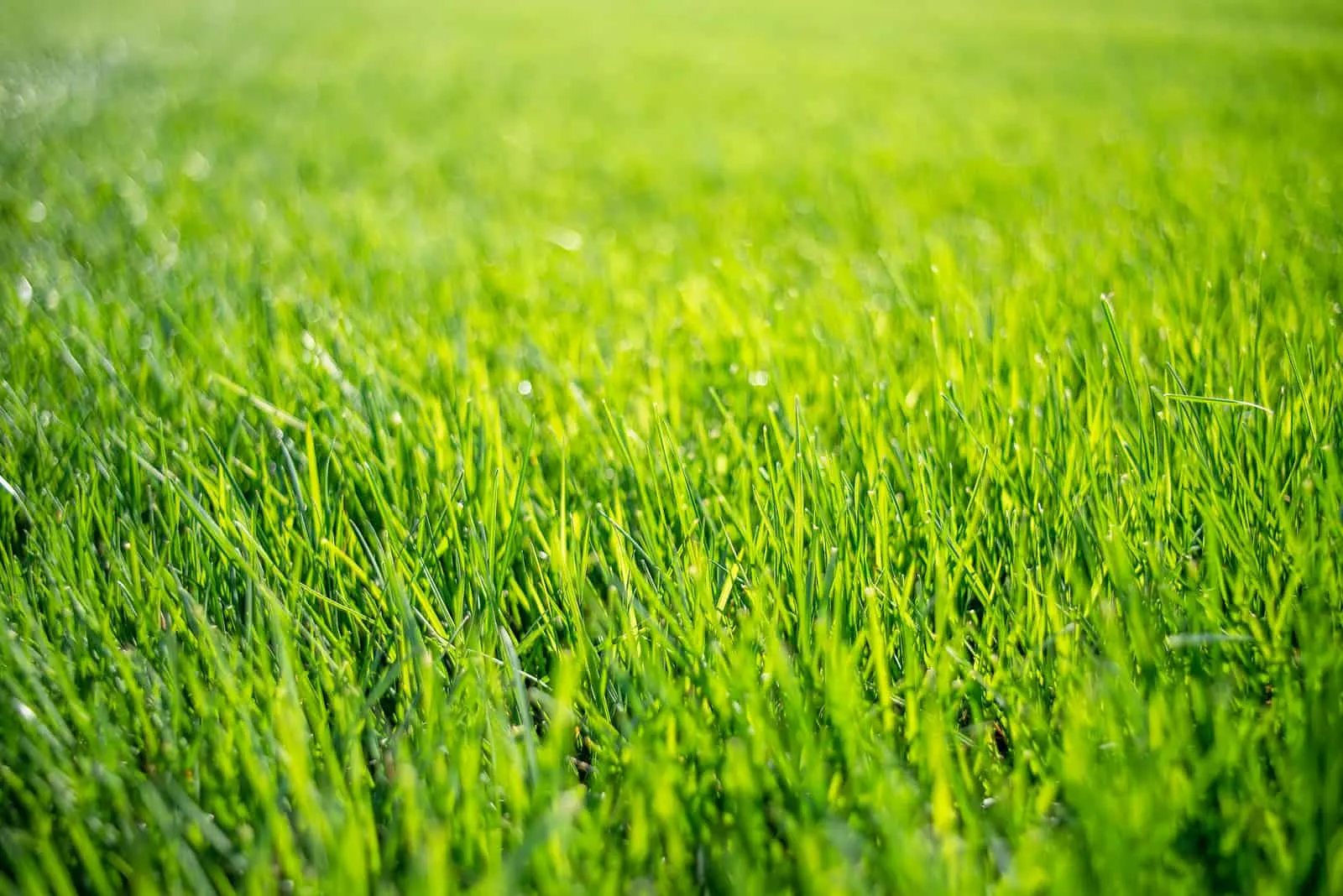 So, does grass produce oxygen?
Yes, grass does produce oxygen. How much oxygen it produces is yet to be determined. Some say that grass produces more oxygen than trees, though that theory needs more research.
If you aren't sure whether you should plant grass seeds or simply use artificial grass, now you know how many benefits come with the real deal.
Even though mowing your lawn every other weekend might seem like a lot of work, once you smell that freshly mown grass, it will all be worth it. Plus, you get more oxygen, help the environment, prevent soil erosion, and create a home for many tiny creatures that help your soil.
That's all, folks. I hope this article was helpful.
Until next time!
References
1. Photosynthesis. National Geographic.
2. Photosynthetic cells. Scitable by Nature Education.
3. Spanner H. (2022). Photosynthesis: What is it and how does it work? ScienceFocus.
4. Garnier, E., Salager, J.-L., Laurent, G., & Sonie, L. (1999). Relationships between photosynthesis, nitrogen and leaf structure in 14 grass species and their dependence on the basis of expression. New Phytologist.
5. Does grass produce more oxygen than trees? Canada calendar.