Some plants look breathtaking but their low tolerance to cool or high temperatures doesn't suit those who want to add all year-round interest to their outdoor space.
Gardeners who live in areas with hot summers and freezing winters know how challenging it can be to choose plants that can survive in such extreme conditions.
The good news is that there are plants that can withstand heat and cold, which means you'll have a captivating garden display in each season!
Here are my 11 top picks!
1. Mexican Bush Sage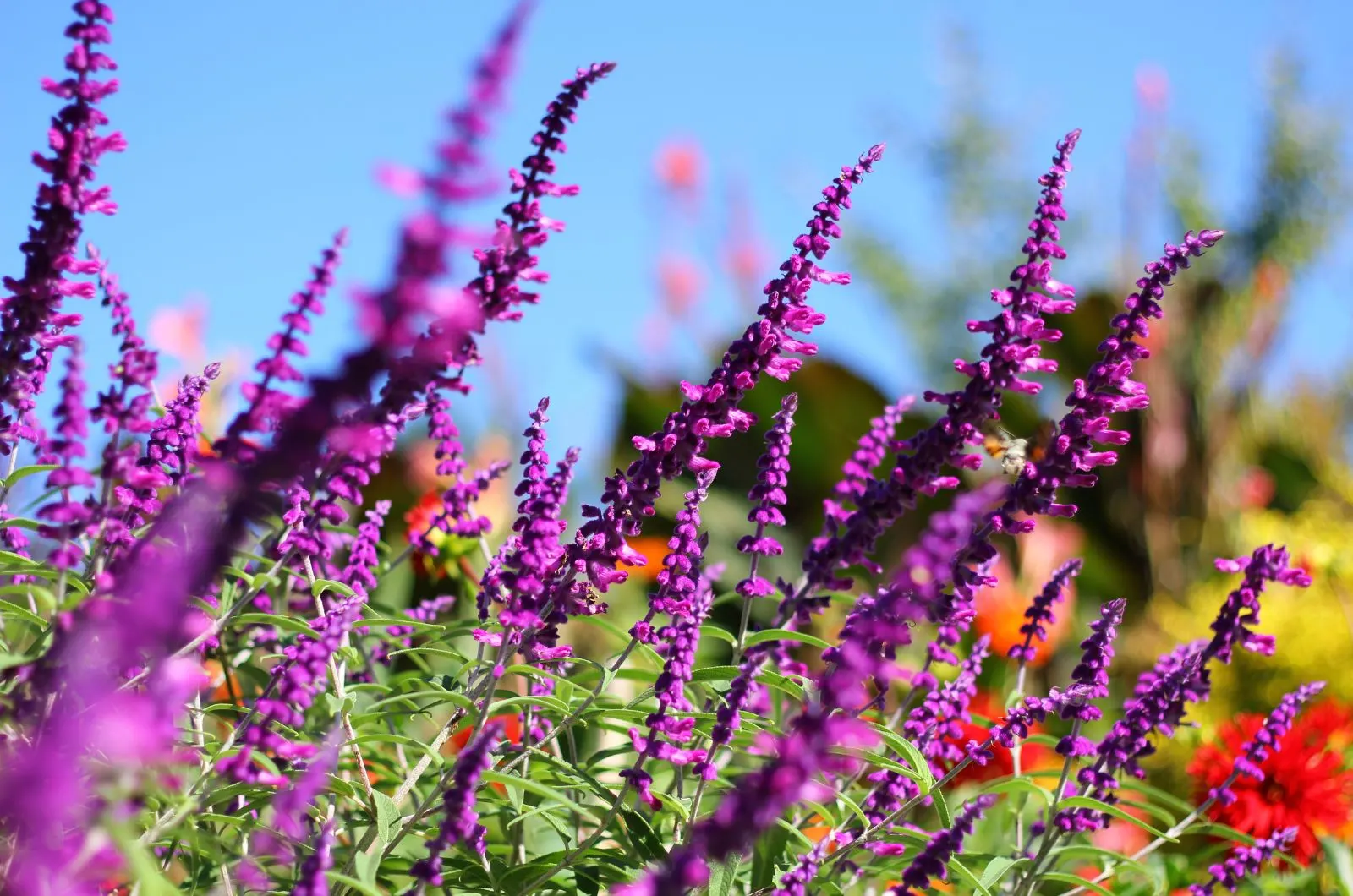 When you take a look at Salvia plants, you may think that they're a very delicate species. But don't let the appearance fool you!
Varieties such as Mexican bush sage respond well to low as well as high temperatures. Additionally, it's a true magnet for beneficial insects and its purple blossoms will add a touch of elegance to your garden.
Bees also adore these magnificent plants, so if you want to get a pollinator garden, Mexican bush sage is a great way to go.
This plant resembles lavender so if you like this herb but conditions in your climate aren't really suitable, salvia species should be your choice.
You must plant your Mexican bush sage in a free-draining potting soil and it flourishes in both full sun and partial shade.
You can use it for many garden designs: it can serve as a focal point in your garden, you can add it to a flowerbed, or even grow it in a container.
2. Coneflowers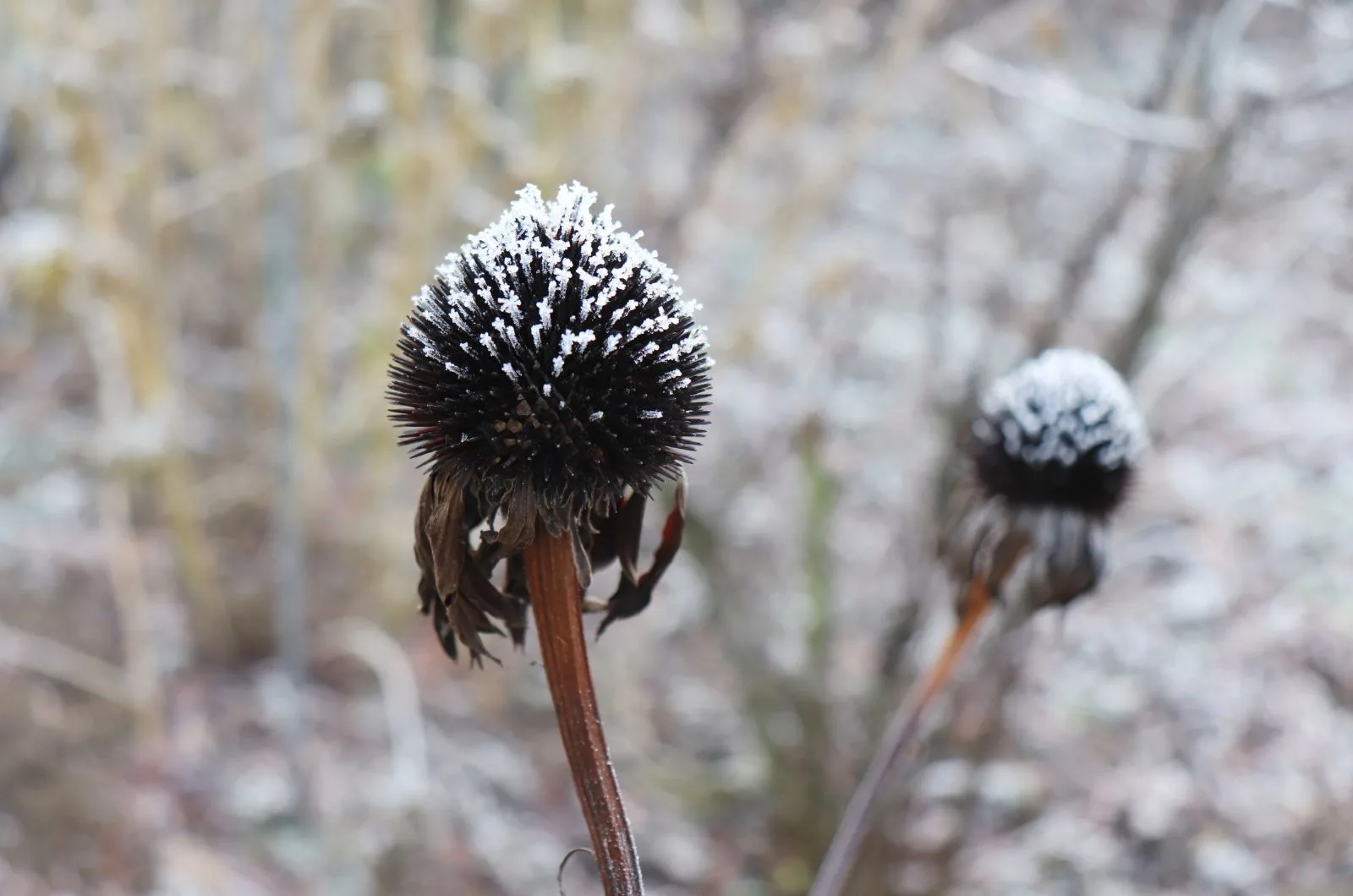 You can see coneflowers in many regions because they withstand a wide range of temperatures.
These long-blooming perennials produce lovely blossoms that come in various bright colors. You can use them for borders, grow them in flower beds, or pot them if you have a smaller garden.
Never plant your coneflowers in compact soil; amend the soil with well-draining materials to prevent waterlogging and root rot.
These plants love direct sunlight and will thrive best if planted in sunny locations and watered weekly during hot summer days.
The blossoms of this famous plant produce a lot of nectar so expect bees in your garden!
3. Autumn Sage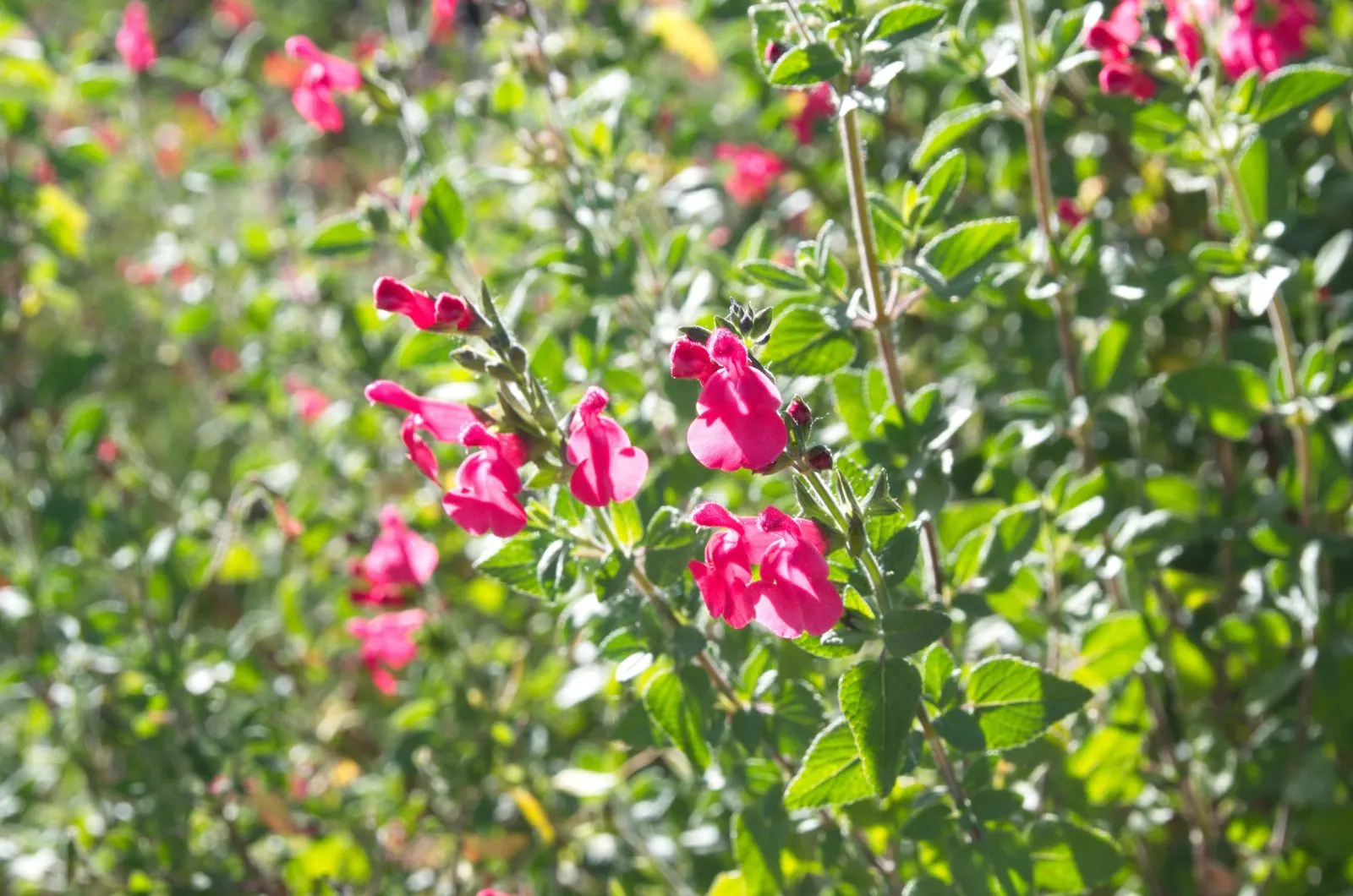 This is another Salvia species you can plant if you live in regions with extreme temperatures. Autumn sage is a perennial plant and will produce blossoms during summer and fall.
It's an excellent choice for gardens that could use more vibrant colors. Pink, red, white, orange, or violet flowers will fit into every garden design!
As an added bonus, Autumn sage will bring hummingbirds and butterflies to your outdoor space.
4. Catmint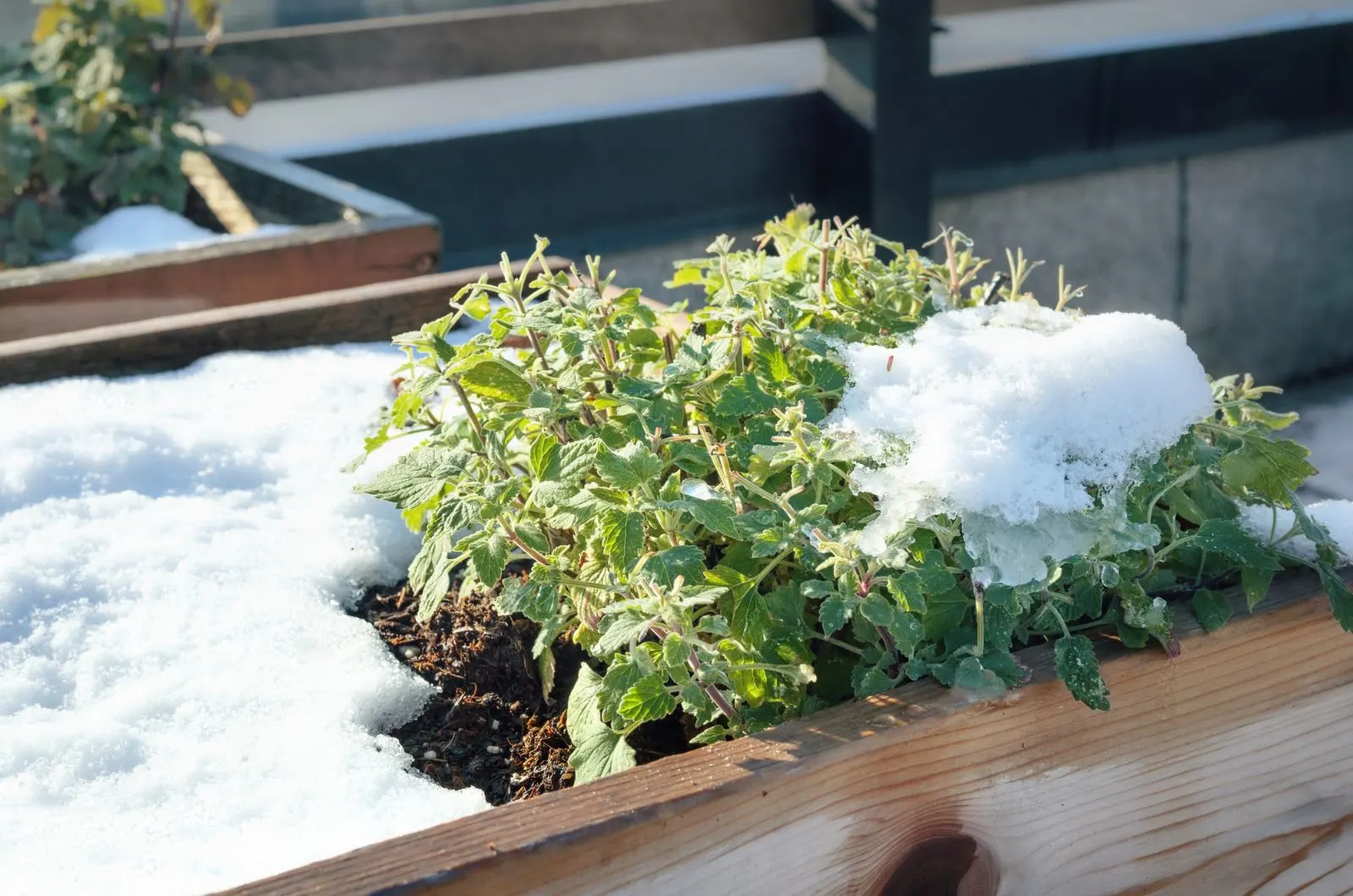 Here comes a plant that tolerates frost, heat, and best of all, drought! But the story about Catmint doesn't end here.
The list of its benefits is pretty long. First, its scented foliage will make your garden a true paradise for walks.
Second, the splendid blooms will appear in summer and adorn your outdoor space throughout fall.
Third, it's not fussy over soil conditions and you'll have a thriving catmint if you plant it in a sunny location. That's pretty much its only requirement.
Moths, butterflies, bees, and hummingbirds will be frequent visitors! It looks great in flower beds but I recommend growing it as a border plant for the best possible garden display.
5. Gregg's Mistflower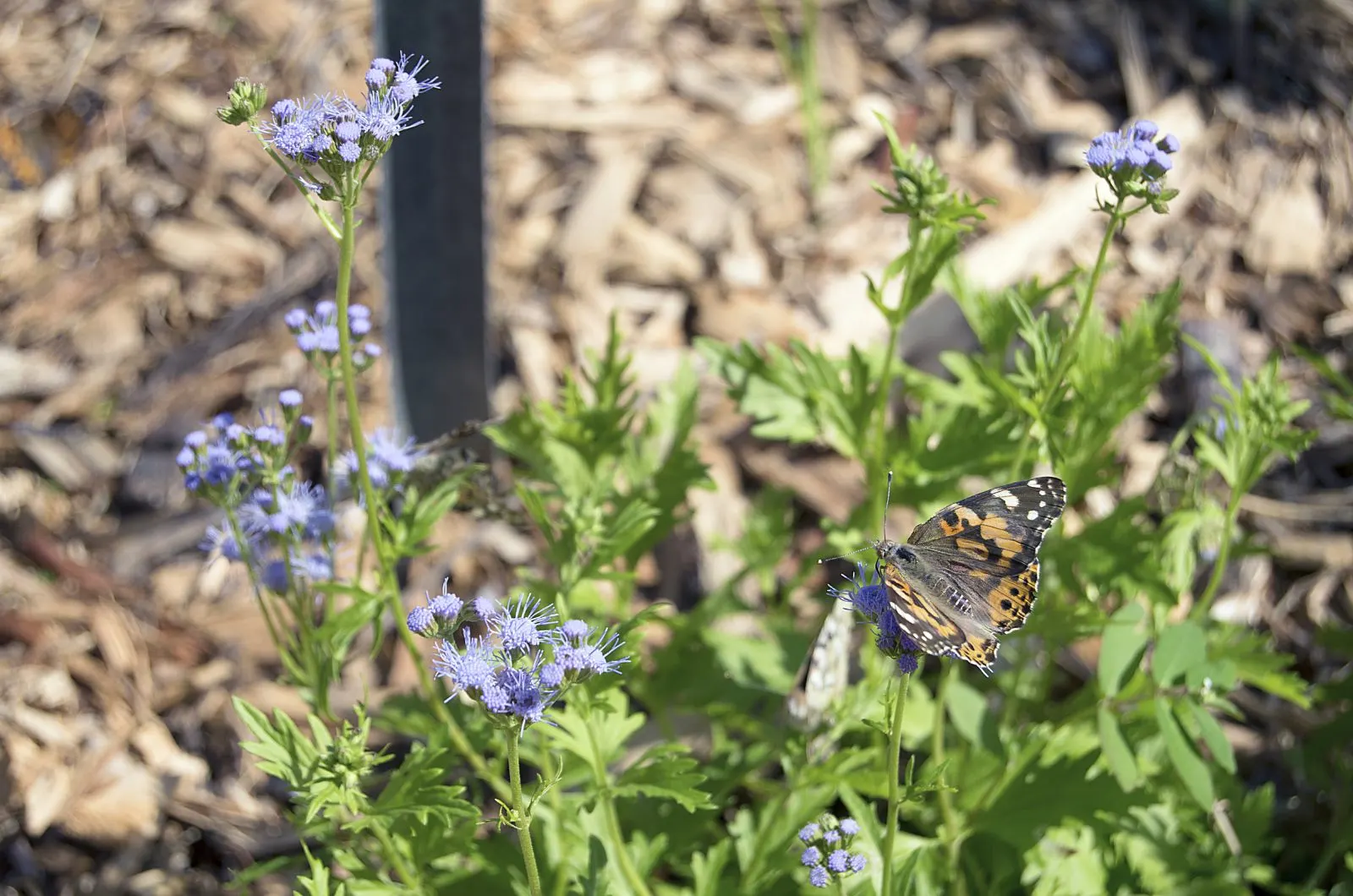 This is definitely one of the hardest plants to kill because it thrives in different temperature ranges and can survive without water for a long time.
Butterflies simply love the purple blossoms of Gregg's mistflower. I especially like when this species is planted en masse; it adds a touch of charm to any landscape.
This plant thrives in sunny locations and if it dies back when winter approaches, you just cut it to the ground and wait until the spring when new growth occurs.
6. Texas Redbud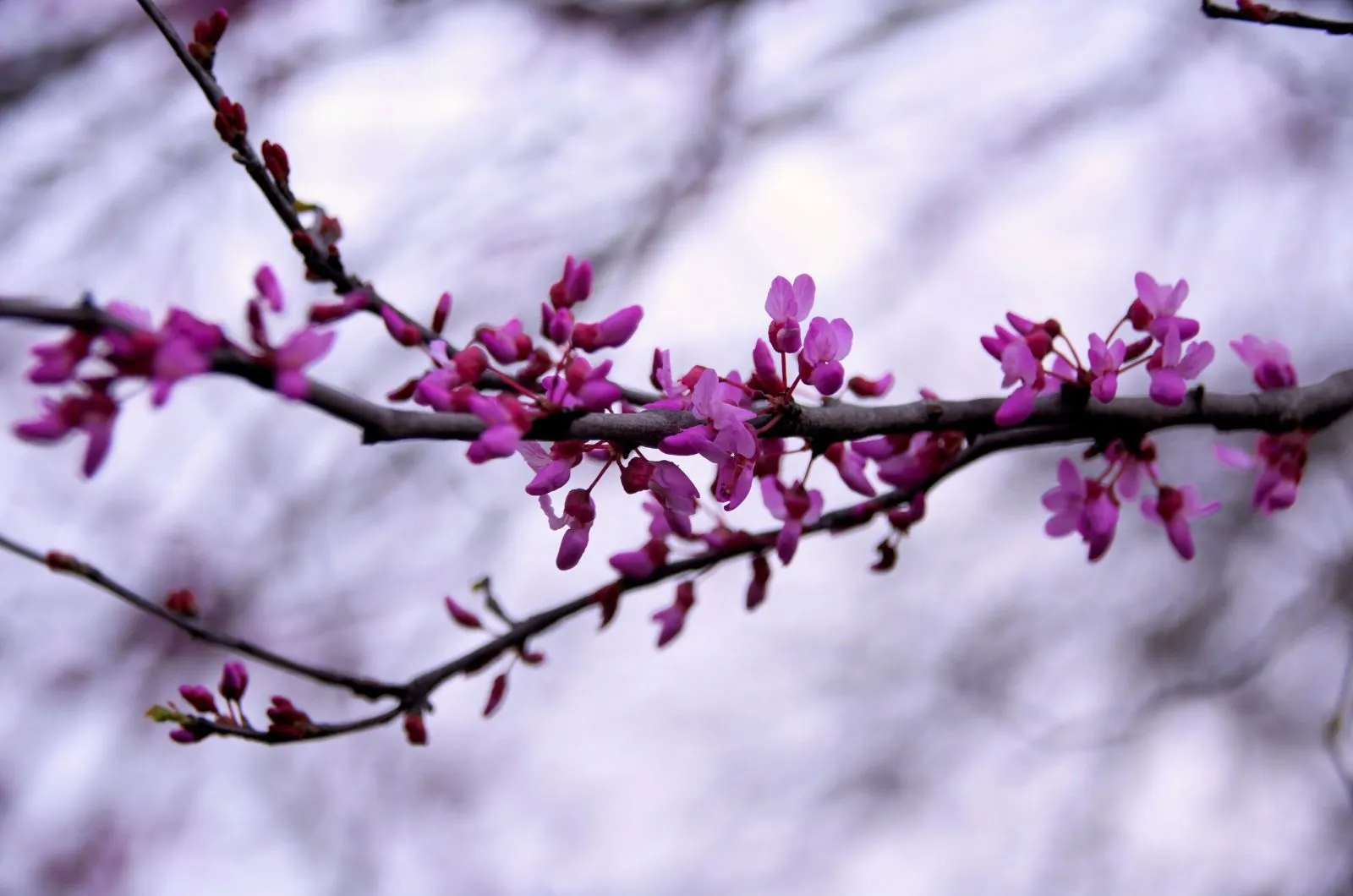 The lovely Texas redbud shows great resistance to harsh winter conditions. However, when compared to other plants from this list, its heat tolerance is somewhat lower.
But don't worry, it's way more tolerant to high temperatures than other common garden flowers.
Texas redbud looks stunning in all seasons; pink blossoms occur in spring and when they fade away in the fall, the leaves turn golden and red. Once winter comes, the seed pods turn purple, adding a special touch of beauty to the landscape.
I love the appearance of this plant when grown along paths.
7. Desert Marigolds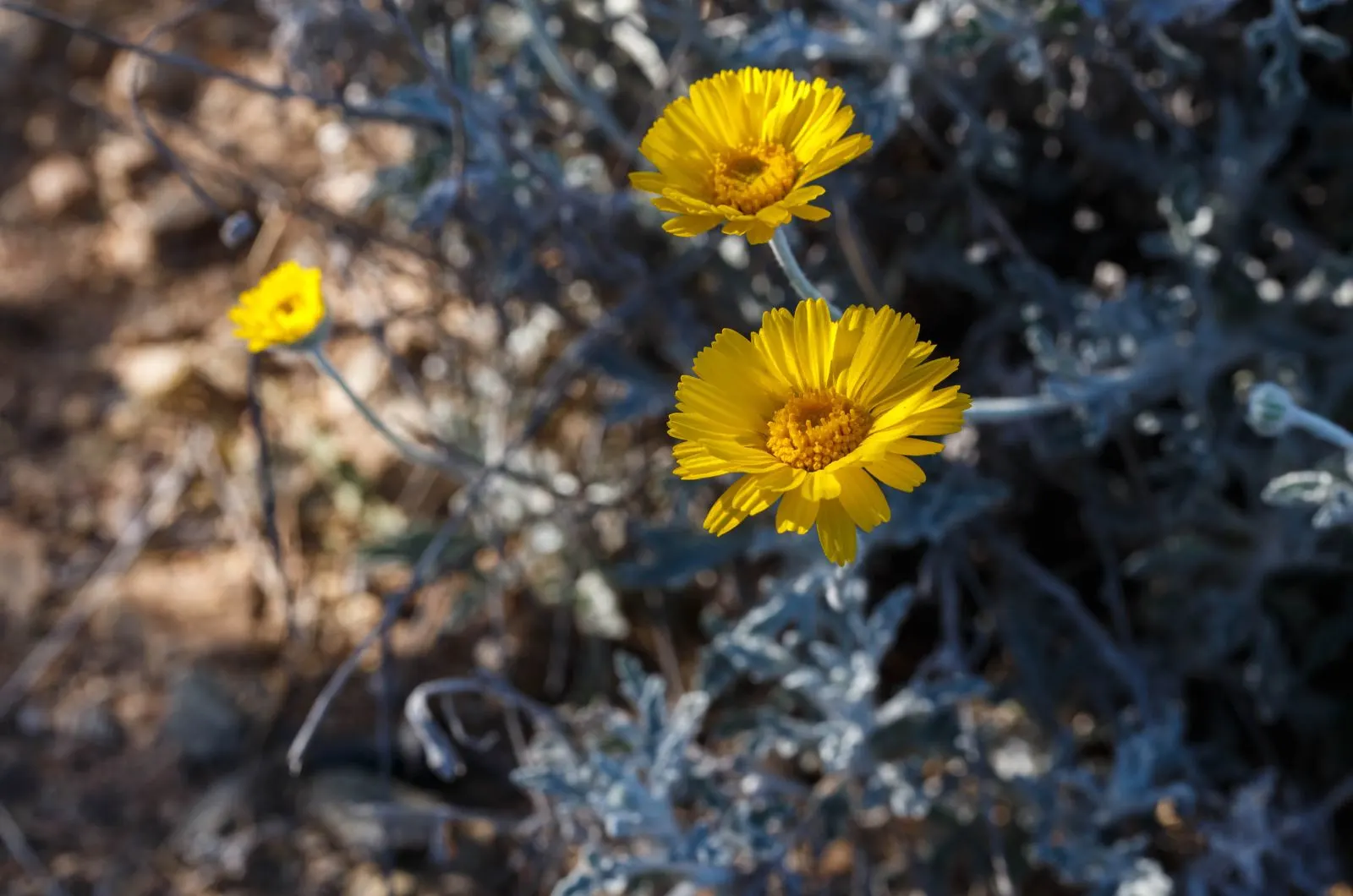 There are many reasons to add marigolds to veggie gardens or flower beds but one of the most important is their low care requirements.
Desert marigold is a native plant and withstands high temperatures and shows great tolerance to drought (the name says it all).
Light yellow blossoms typically occur in summer and if temperatures suddenly drop, desert marigolds won't suffer as most other plants would.
8. Texas Mountain Laurel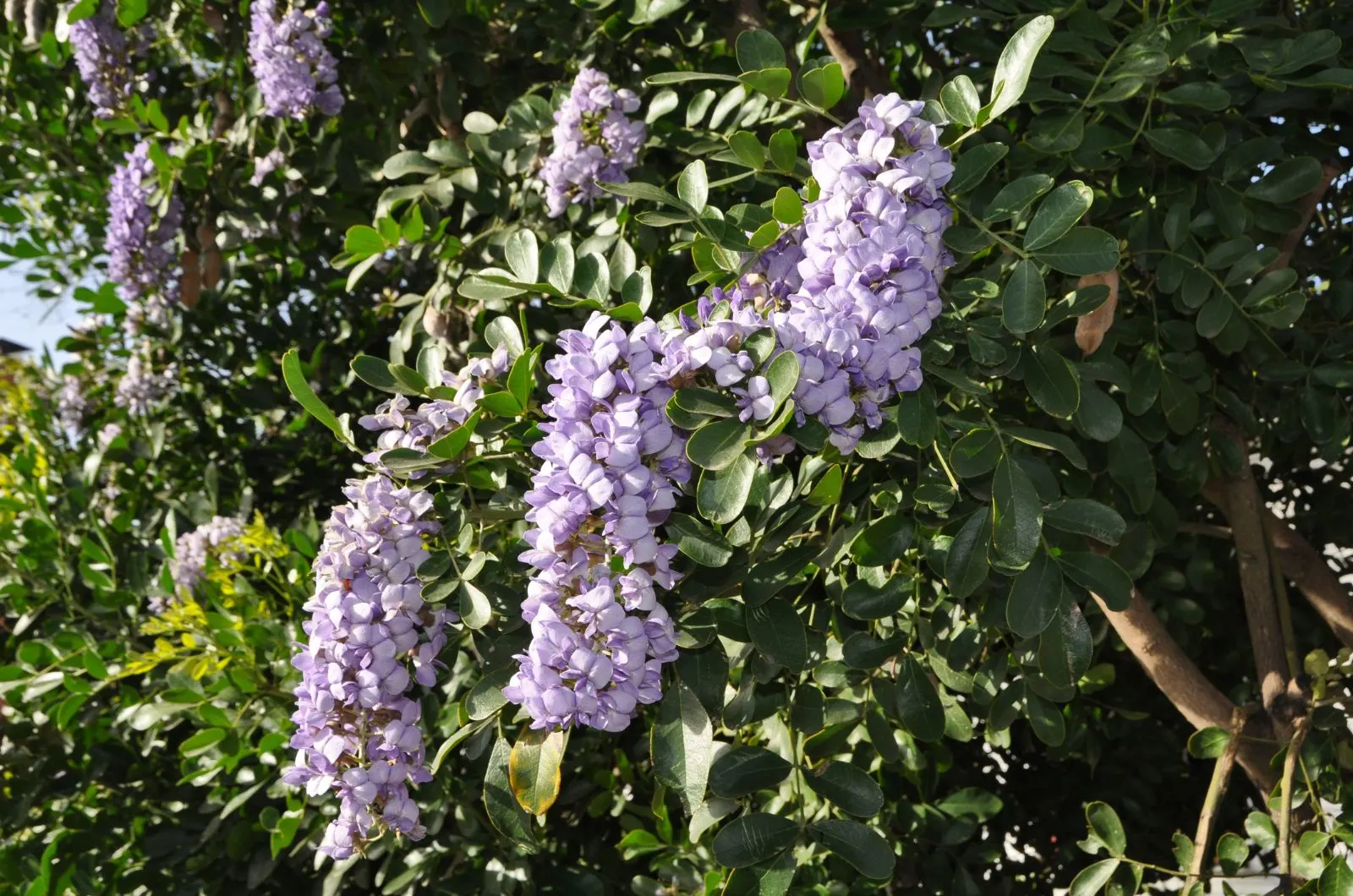 It may be pretty challenging to find a plant for screening that tolerates both heat and cold. Texas mountain laurel should be your choice if you have this issue.
This tree with purple flowers will thrive in various conditions and won't suffer if it doesn't receive water frequently.
You can also grow it as a part of your scented garden because of the fragrance of the blossoms. This small evergreen tree is the best choice for beginners with smaller gardens.
9. Daylilies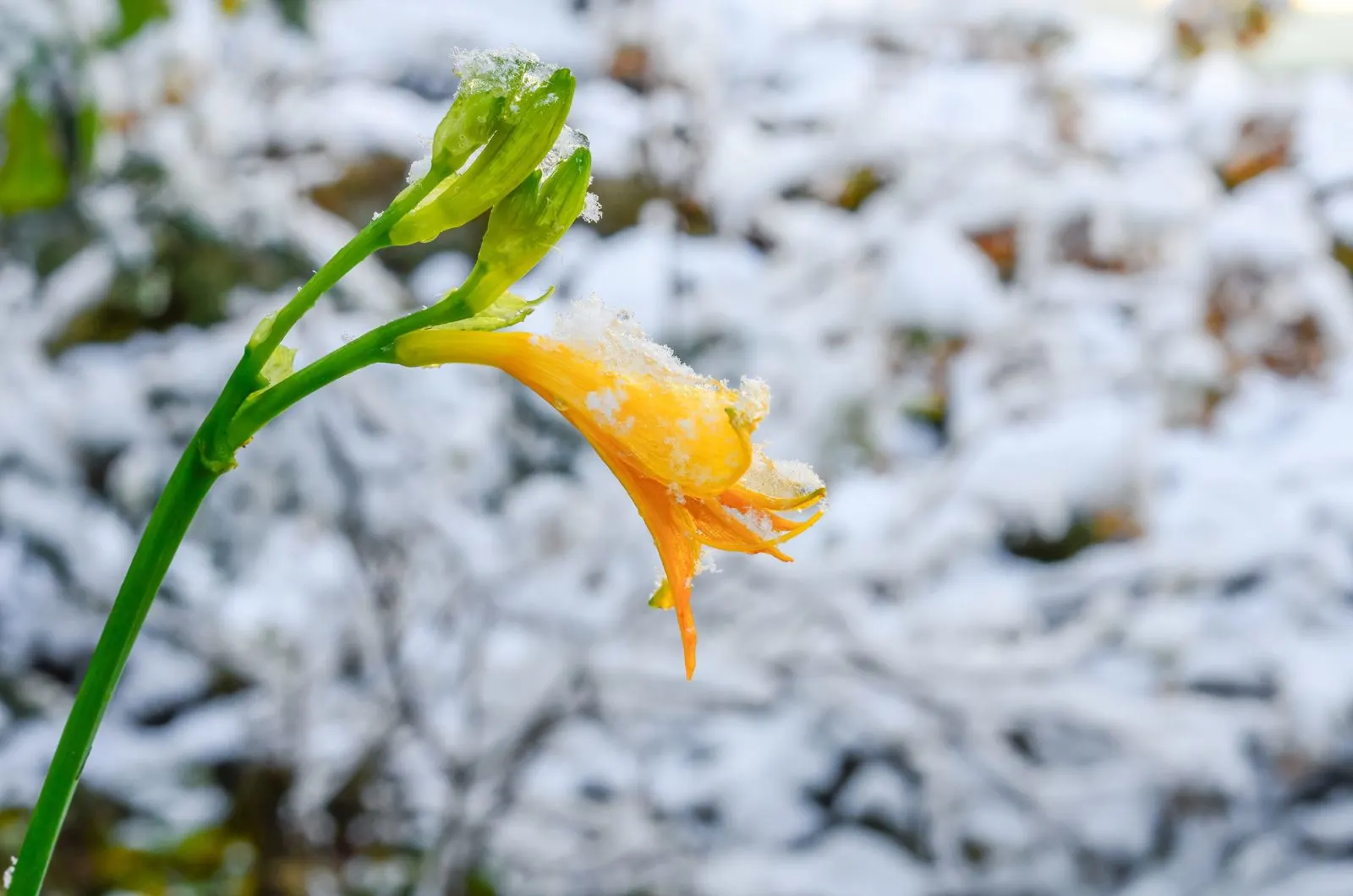 Flowerbeds aren't complete if they don't have any daylilies planted in them! These captivating plants produce vibrant blossoms and tolerate heat, cold, and drought.
For best results, plant your daylilies in a spot that receives approximately 6 hours of direct sun daily, and make sure the soil is rich in nutrients.
The great thing about daylily is that it's a deer resistant perennial plant, so if you have issues with these cute animals, they won't come near.
10. Foxtail Fern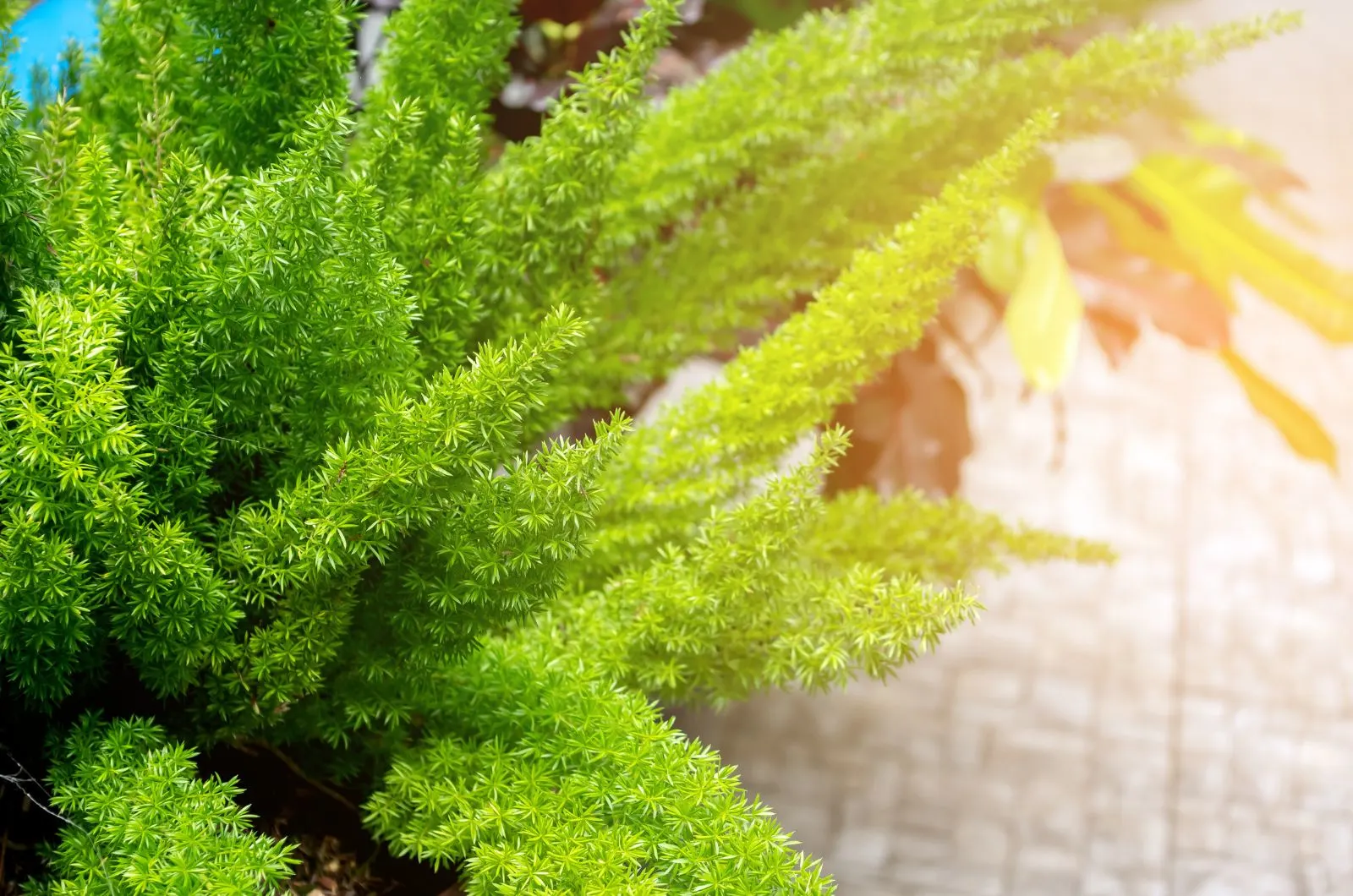 Ferns will add a touch of sophistication to container gardens and one of the best species for that job is the Foxtail fern.
It tolerates heat well and will only die back if faced with extremely low temperatures. You can quickly fix this issue by cutting your Foxtail fern to the ground; don't worry, it will be back on track as soon as spring arrives.
11. Mexican Honeysuckle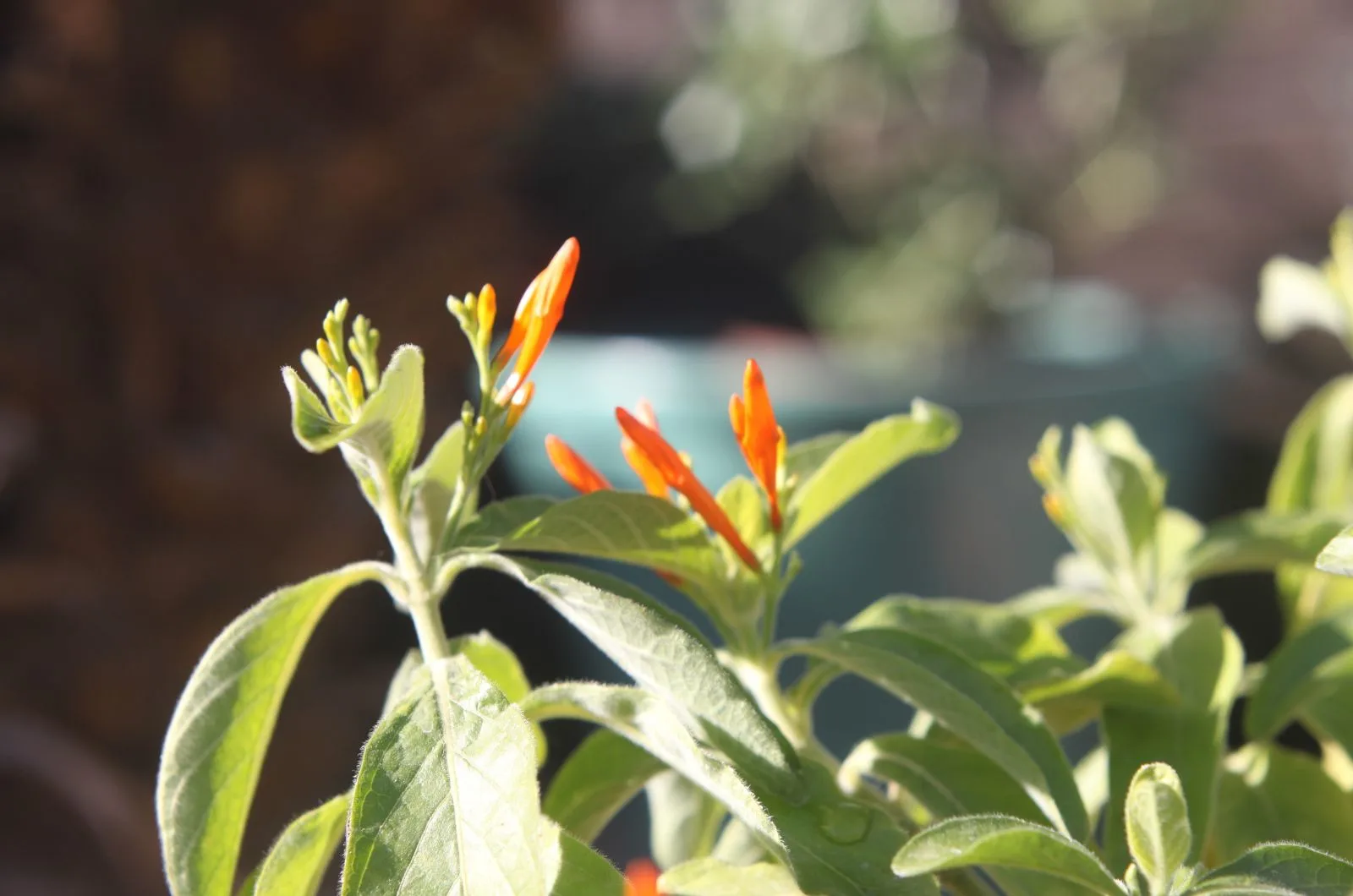 If you're into uncommon plants, Mexican honeysuckle should be your choice. This isn't a plant you'll see in every garden but its tubular orange blossoms really deserve to be.
It responds well to temperature extremes and doesn't need much to thrive, making it perfect for novice gardeners.
Hummingbirds adore the lovely blossoms of Mexican honeysuckle whereas deer hate it, so I guess it's a win-win situation!
If you were worried that no plant would thrive in your climate known for extreme temperatures, I'm sure you are relieved now. Choose any of the plants from this list and get a splendid garden display all year round!