If your garden needs more colors or you want to define the space, border plants will do the job. But these aren't the only powers of border plants; they also attract pollinators and beneficial insects, contributing to the garden ecosystem.
There are various plant types to choose from, such as shrubs, perennials, and annuals. The essential thing is to select the plant that's suitable for your climate and consider factors such as soil and sun exposure.
Since this is the trickiest part, I've decided to help you and show you some great border plants for your garden!
Let's dive straight in!
1. Hosta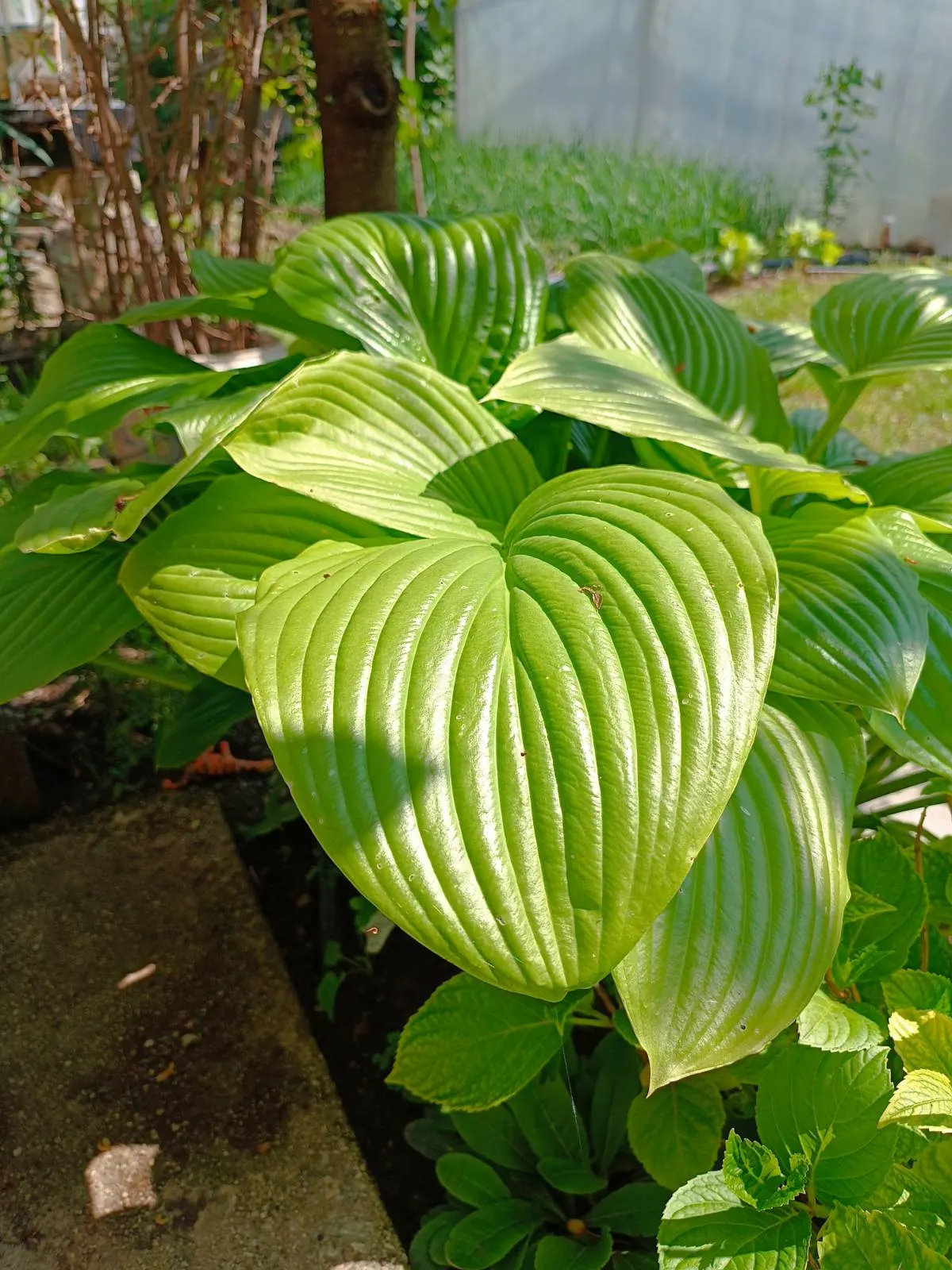 We'll start this journey with one of the easiest border plants to grow: hosta. Let's see if the hosta is suitable for your garden.
This perennial thrives in USDA zones 3 through 9 and enjoys partial to full shade. If you need a plant for your woodland shade garden, hosta is probably the best choice.
Even though these plants can tolerate some full morning sun, it's best to provide them with shade, especially if you live in climates with hot summers.
You can go with varieties with solid color, such as mine in the picture above, or you can choose variegated species, which also look fascinating.
2. Heuchera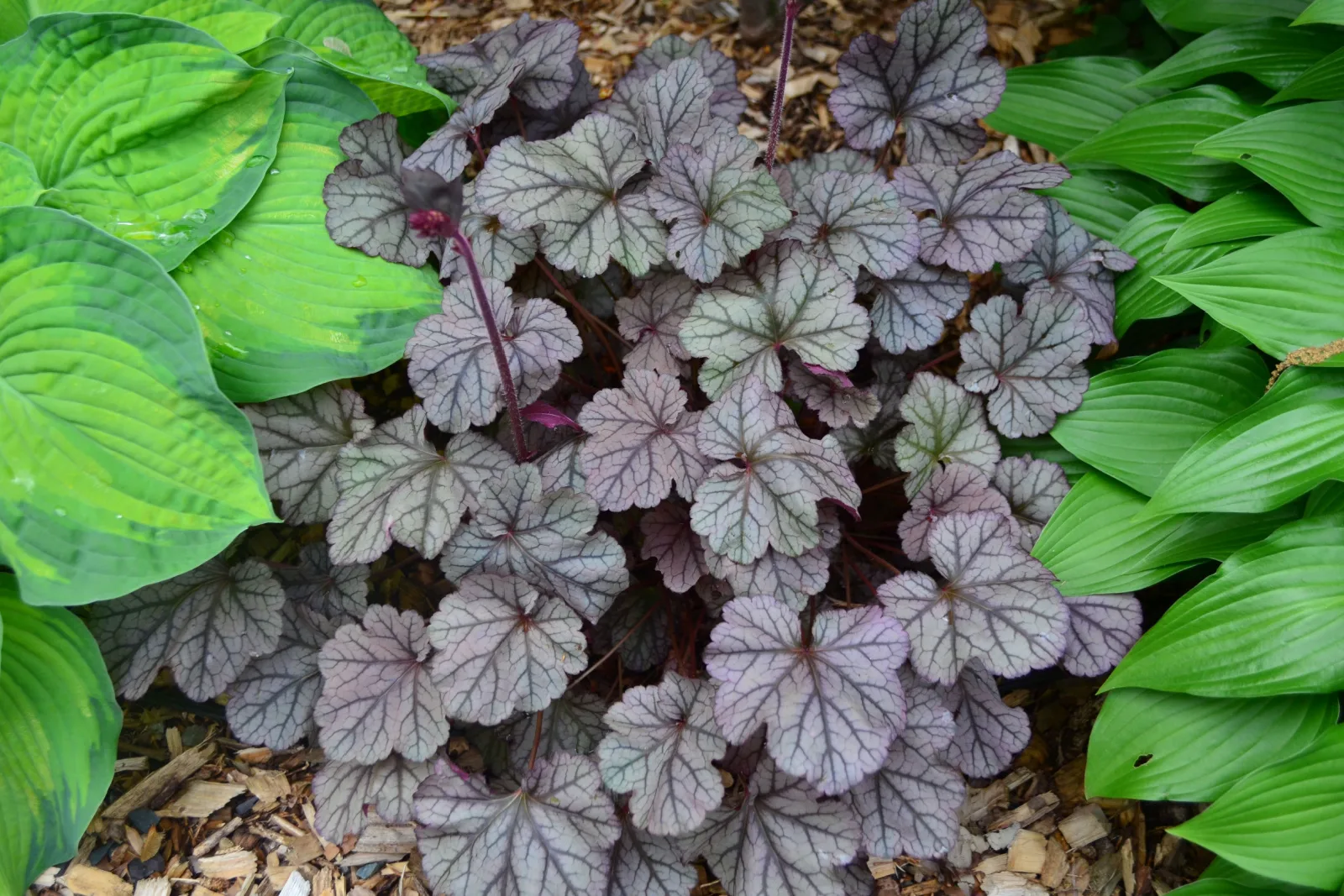 If you're looking for a border plant that will add a pop of color to your garden, look no further than heuchera, aka coral bells.
It's suitable for cultivation in USDA zones 4 through 9 and it grows best in spots with partial or full shade.
Similarly to hostas, heucheras tolerate full morning sun but are very sensitive to harsh sun rays during the afternoons.
The magnificent foliage comes in lime green to vibrant shades of red, or from watermelon to burgundy, depending on the heuchera variety.
3. Daylily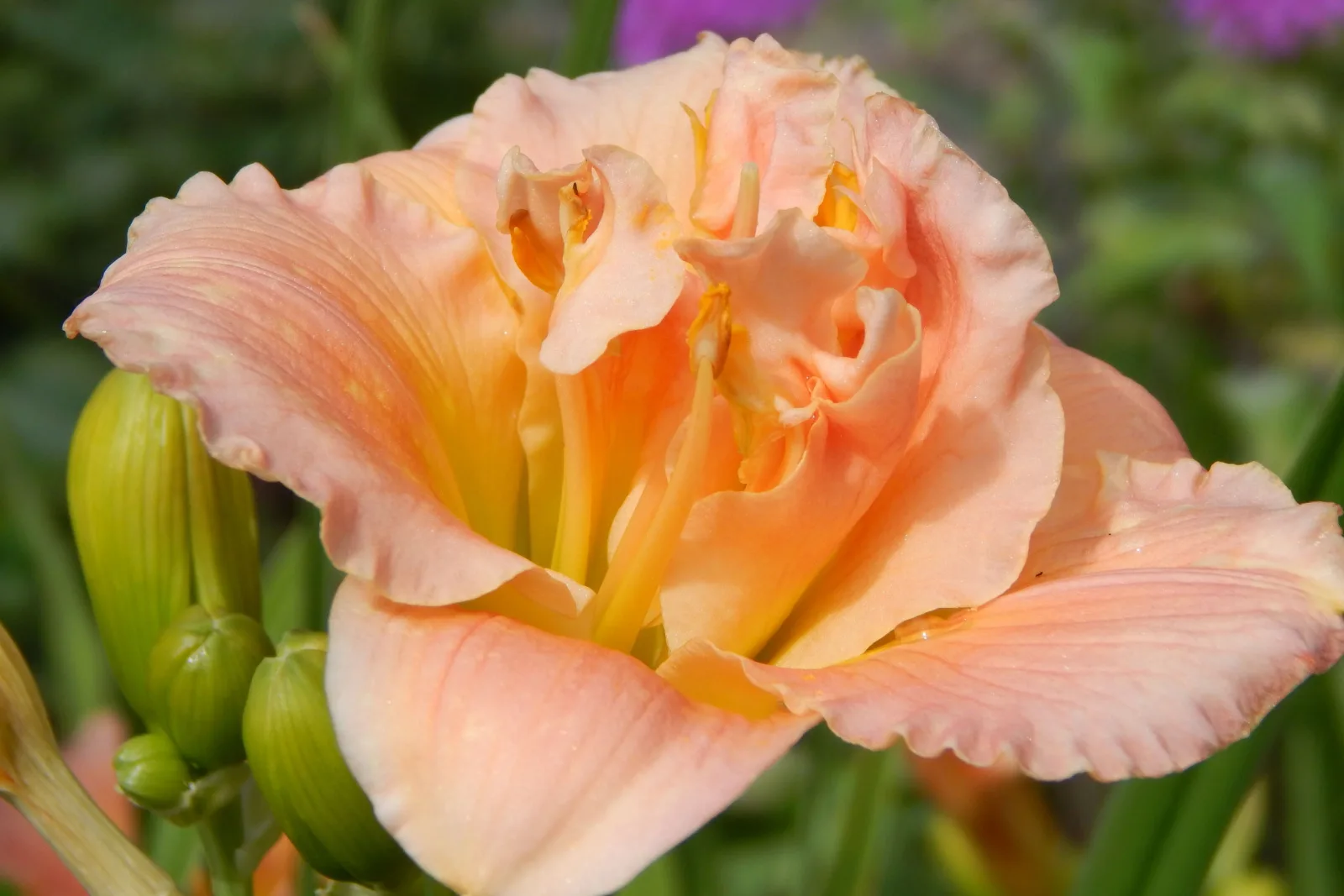 Here's a perfect border plant for those who are more into flowers than leaves: daylily.
These plants can be successfully grown in USDA zones 4 through 9 and will produce a lot of lovely blossoms, but only if they receive full sun.
Interestingly, each blossom of a daylily lasts for a day only, but don't worry, there are a lot of flower buds on each stem.
This plant species isn't a good choice for gardens that are often visited by deer. Daylily is like candy to these animals, so you should look for an alternative if Bambi is your frequent guest.
4. Abelia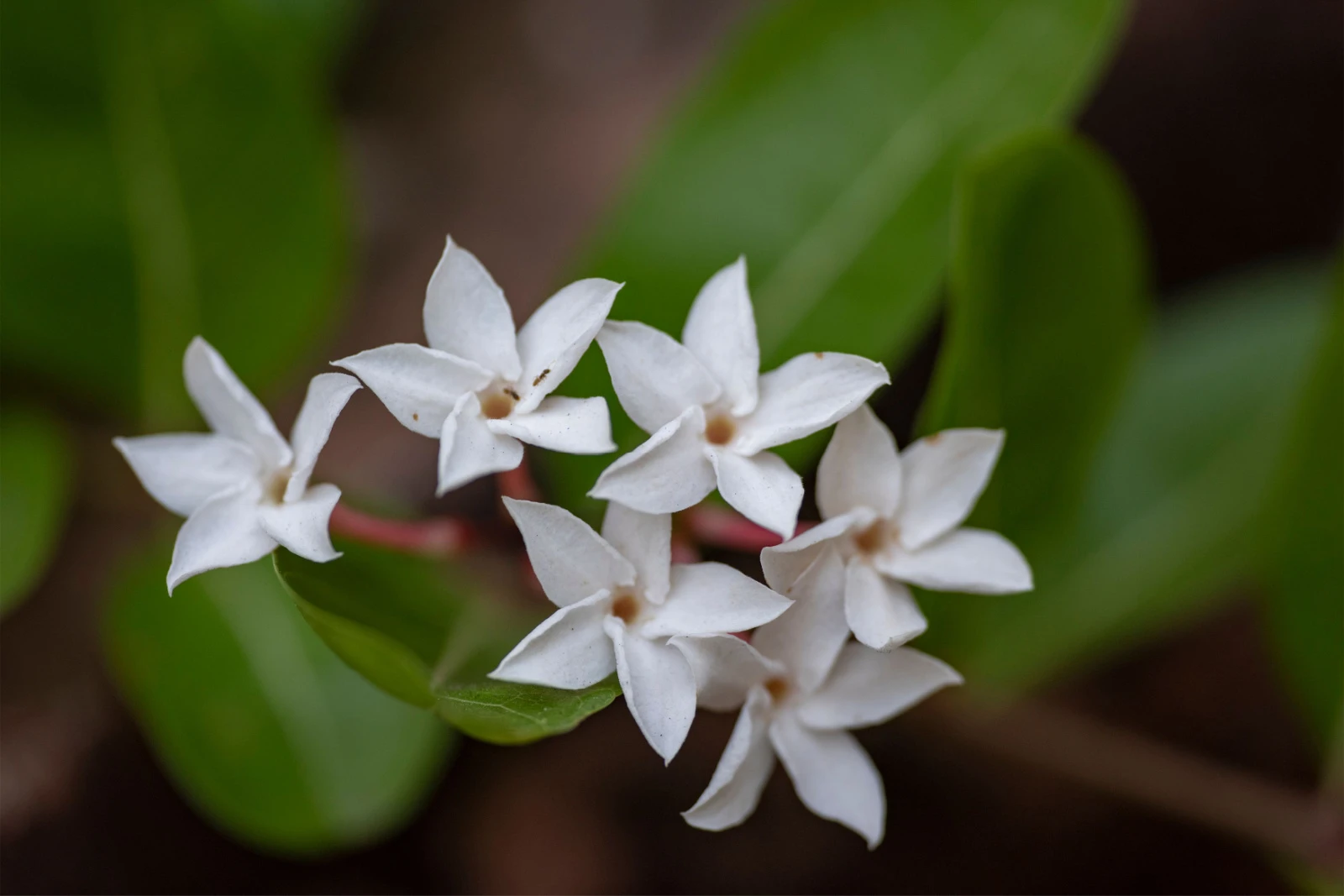 The elegant arching branches and charming blossoms of Abelia have made this plant a favorite of many US gardeners.
It's not too fussy about the climate and you can successfully grow it if you live in zones 4 through 11.
This perennial shrub grows well in both full sun and partial shade and prefers free-draining, moist, and nutrient-rich soil types.
The tubular or bell-shaped flowers of abelias develop into clusters and the plant can bloom from early summer to fall.
5. Thrift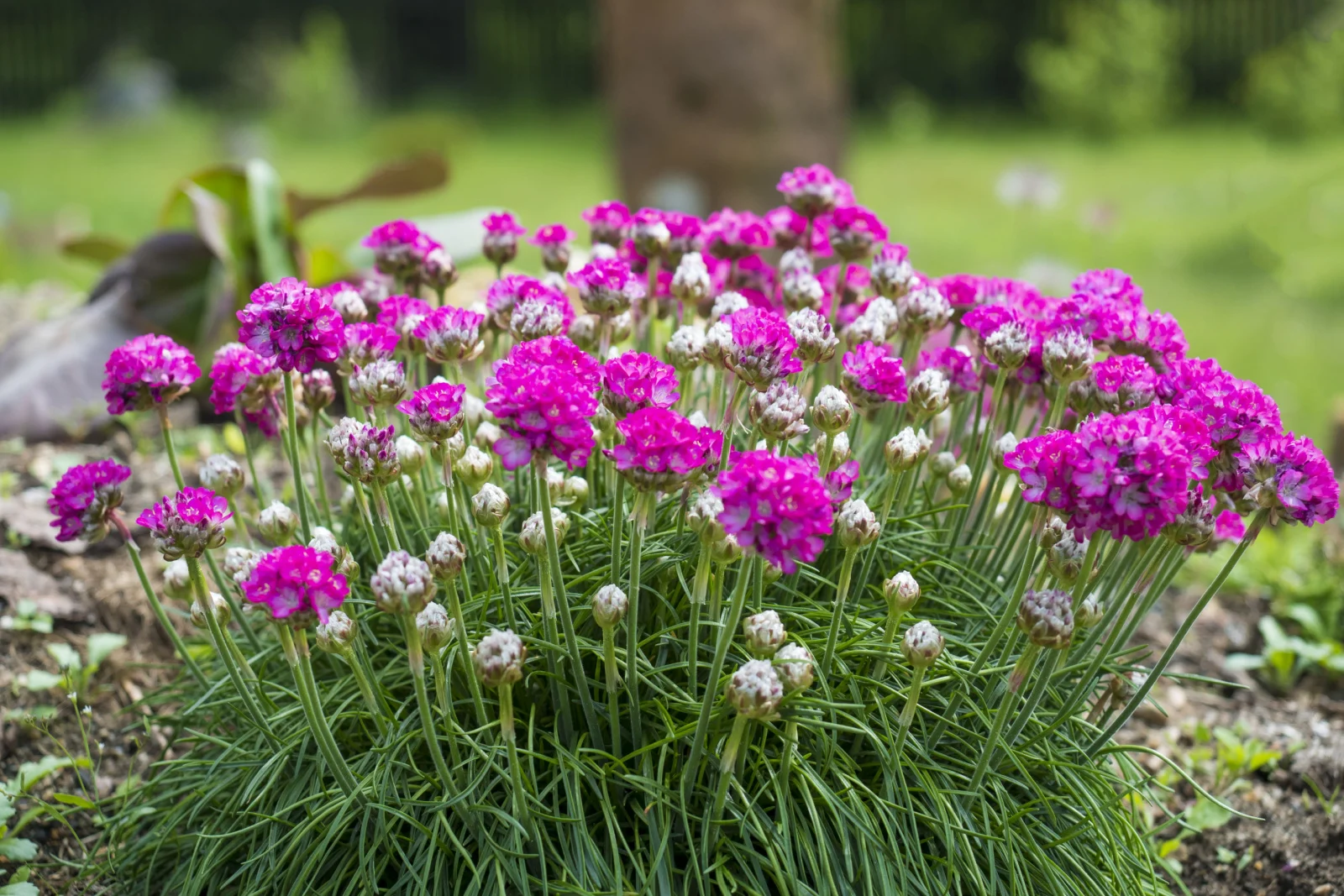 If you would like a border plant with an uncommon flower shape, thrift is the best choice. This perennial develops into clumps and produces lovely pink pom pom blossoms.
The unusual flowers combine perfectly with grass-like foliage that stays green throughout winter.
Thrift is suitable for cultivation in zones 3 through 9 and performs best if it grows in a spot with full sun.
It thrives in rocky soil types and makes an excellent addition to coastal gardens.
6. Salvia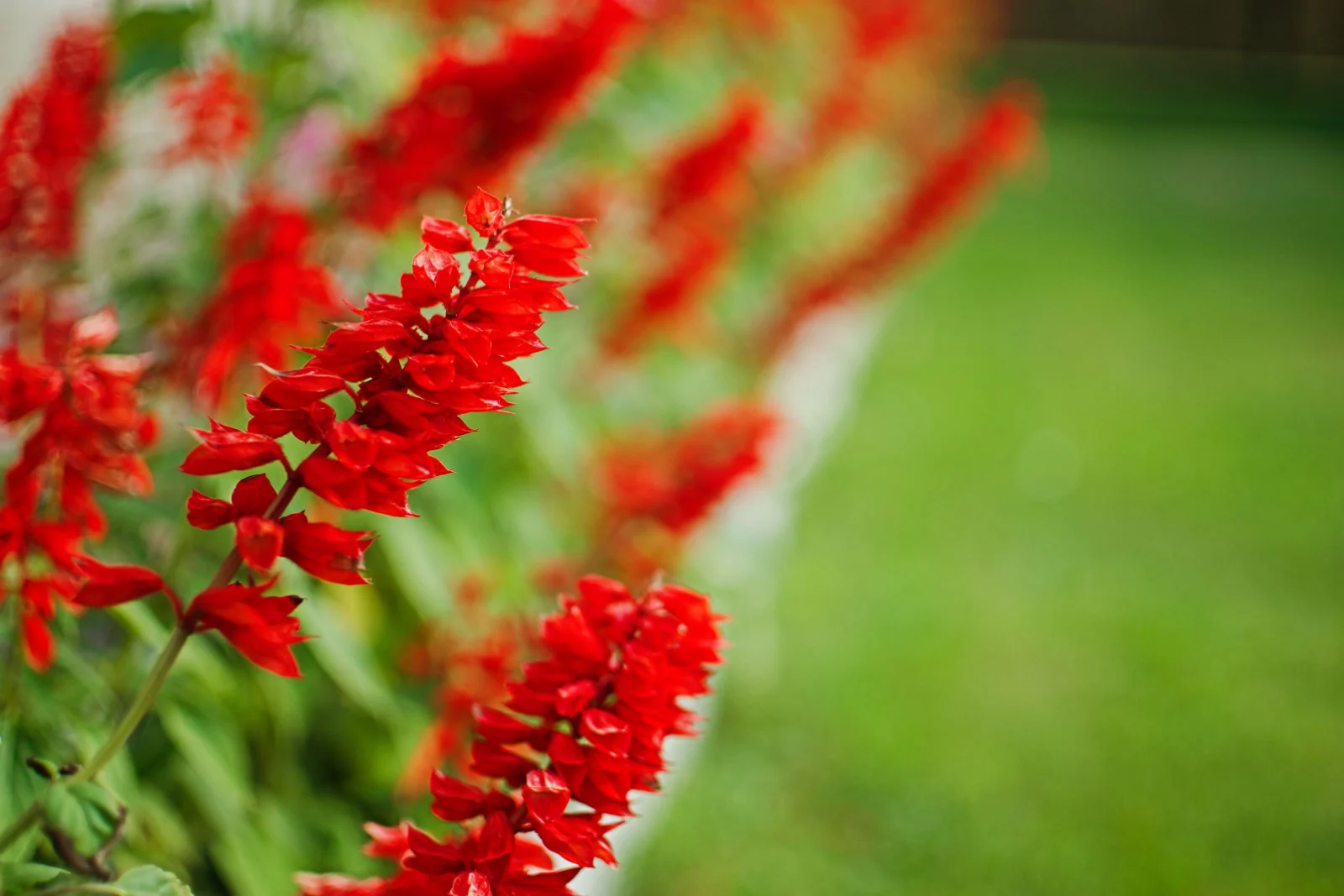 Colorful salvias are perfect for borders because of their compact growth habit and long blooming season.
Hardiness mainly depends on the species. For instance, Scarlet sage is hardy in zones 9 through 11 but you can grow it as a colorful annual in colder climates.
On the other hand, Woodland sage is a hardier variety and can thrive in USDA zones 4 and above.
These plants flourish in full sun and will make a great addition to your pollinator garden.
7. Yarrow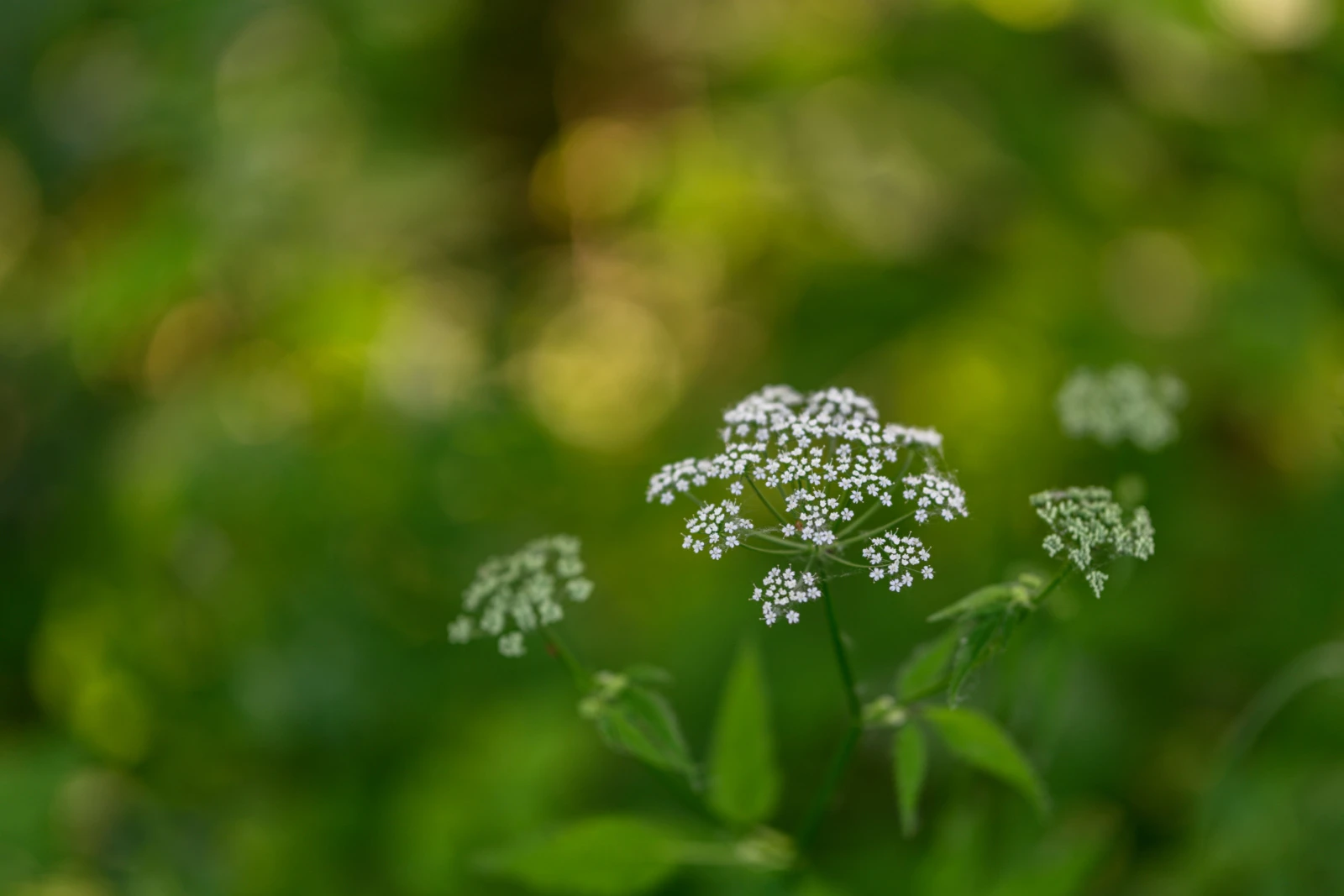 Here's an old-school border plant: yarrow. Its feathery foliage and vibrant blossoms will give a touch of wild beauty to your landscape.
These plants are hardy in zones 3 through 9 and are prized for their low-maintenance nature and drought resistance.
Some growers claim that yarrow does well in partial shade, but I strongly disagree. I tried to grow yarrow in a partially shaded spot but all I got was a leggy and weak plant.
It's not good to experiment in this case, so give your yarrow full sun just to be safe.
8. Lamb's Ear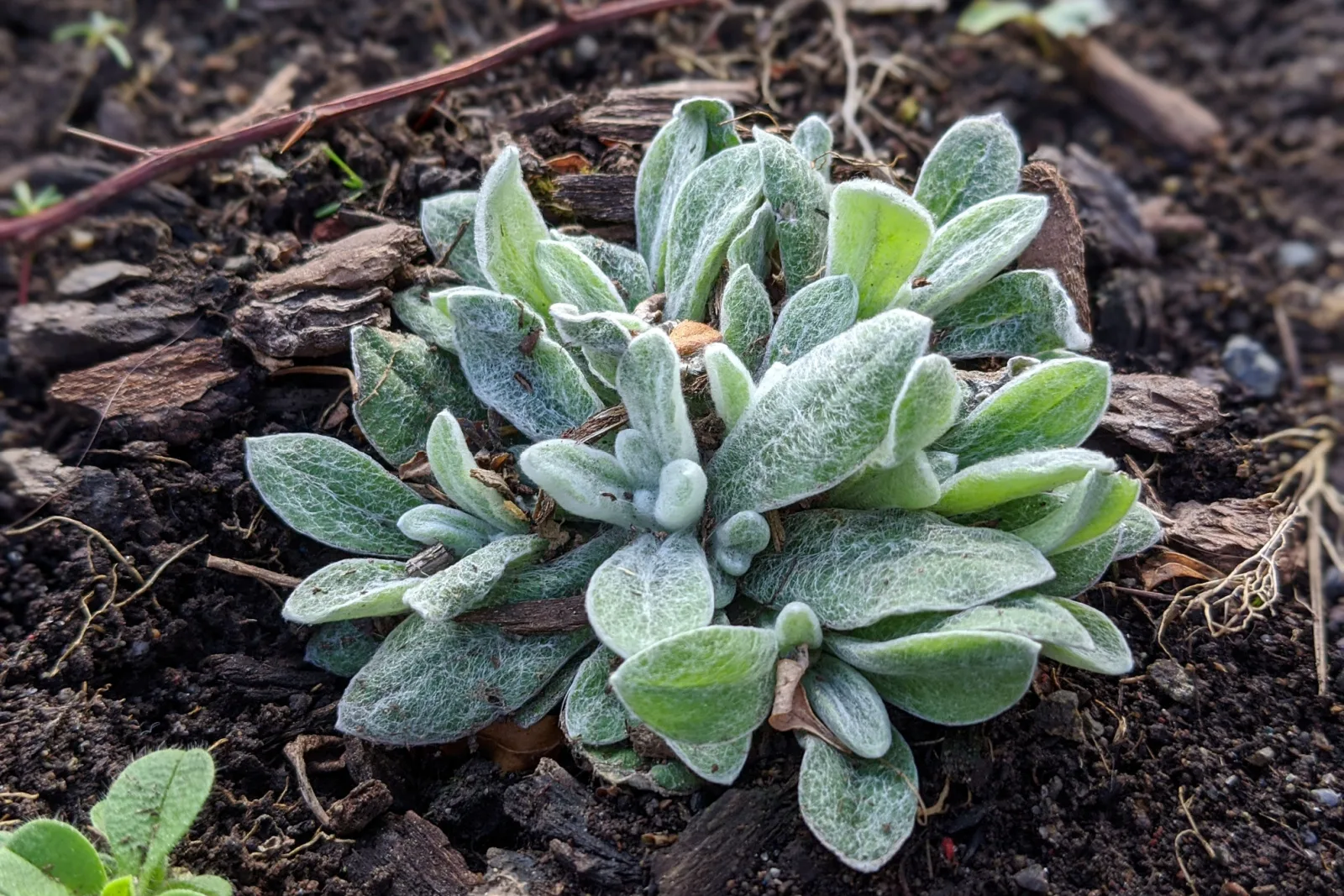 Plants with unusual names have always been my faves. I wanted to see for myself what kind of plant Lamb's ear is, so it ended up in my garden and will hopefully be there for many years to come.
This herbaceous perennial belongs to the mint family and features stunning fuzzy, silver foliage.
It's hardy in zones 4 through 9 and you can either grow it in full sun or partial shade, it grows well in both.
Lamb's ear also generates pink or purple blossoms in the spring. Pollinators love it and deer and rabbits won't come near it, making the plant perfect for every garden!
9. Catmint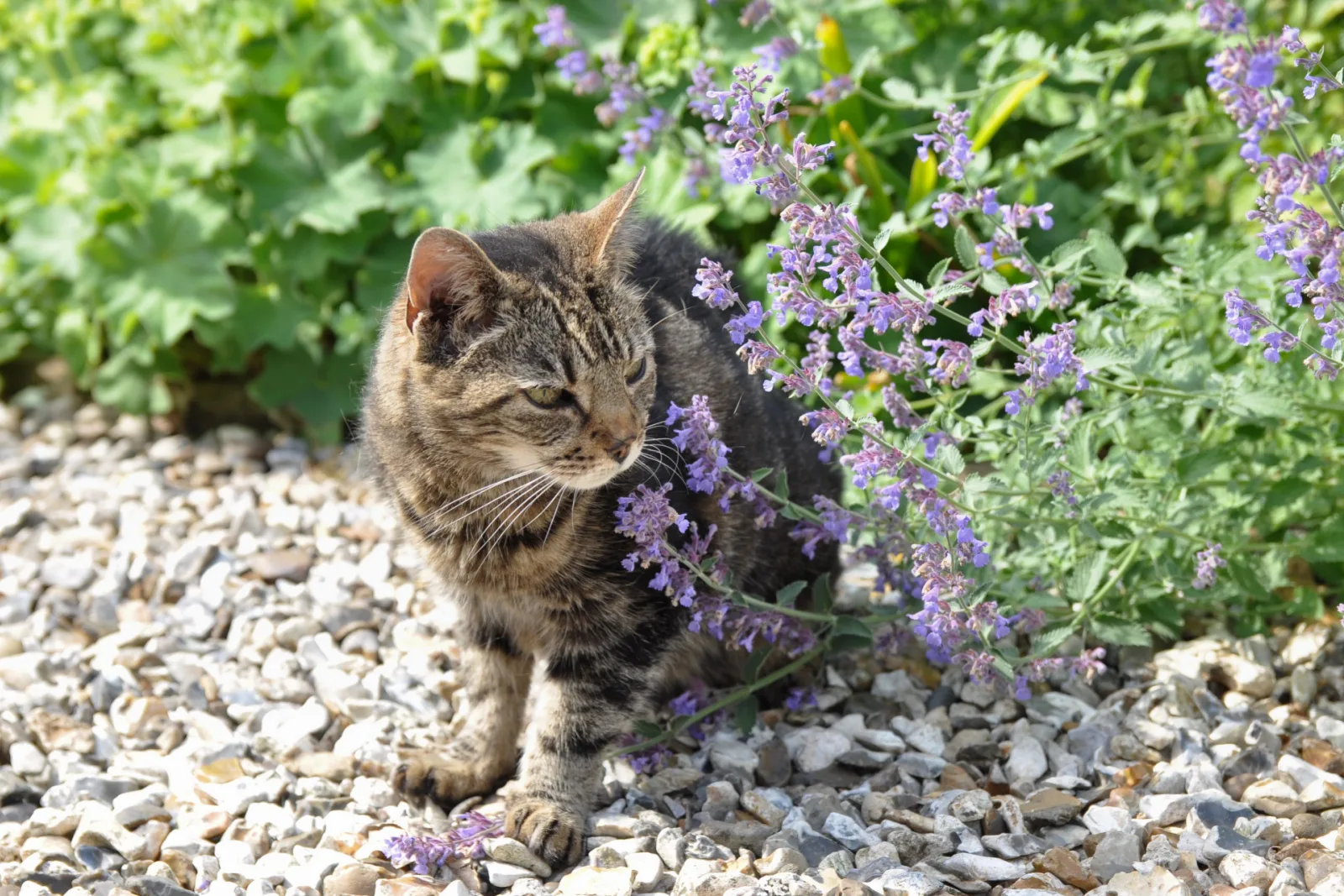 The fragrance, colorful blossoms, and grayish-green foliage of catmint ensure the plant a spot in the to-grow list of many gardeners.
If you live in USDA zones 4 through 9 and have a sunny spot available, catmint may be the perfect border plant for you.
This plant is really hardy and definitely among the hardest to kill. So if you don't have a green thumb, catmint won't be disappointed.
10. Creeping Juniper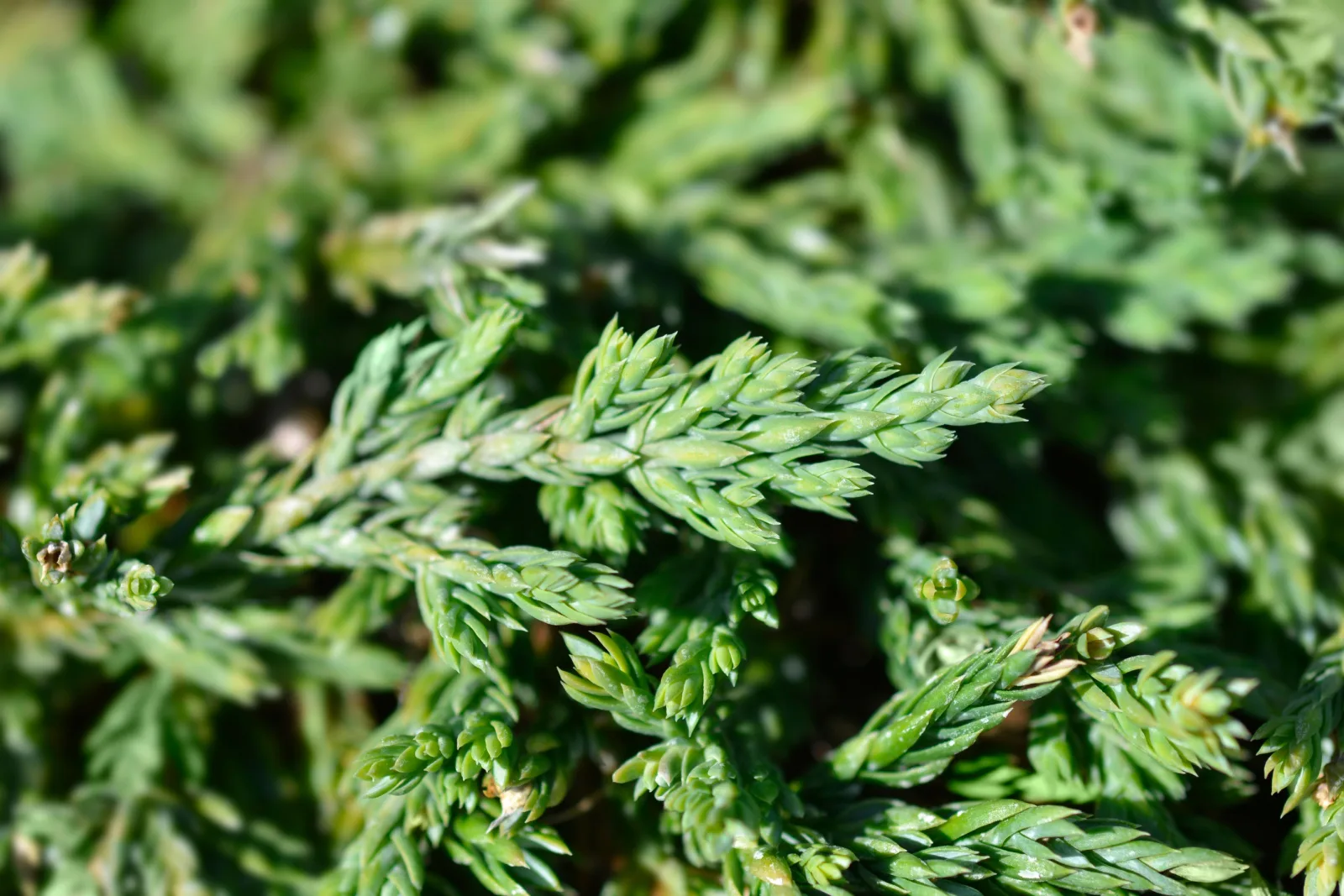 If your garden beds need a low-growing border plant, creeping juniper is here to help. This is an evergreen plant and thrives in USDA zones 3 through 9.
Creeping juniper can withstand poor soil types and won't need watering once it's fully established.
It prefers full sun and it's one of the ground cover plants that prevents weeds.
11. Impatiens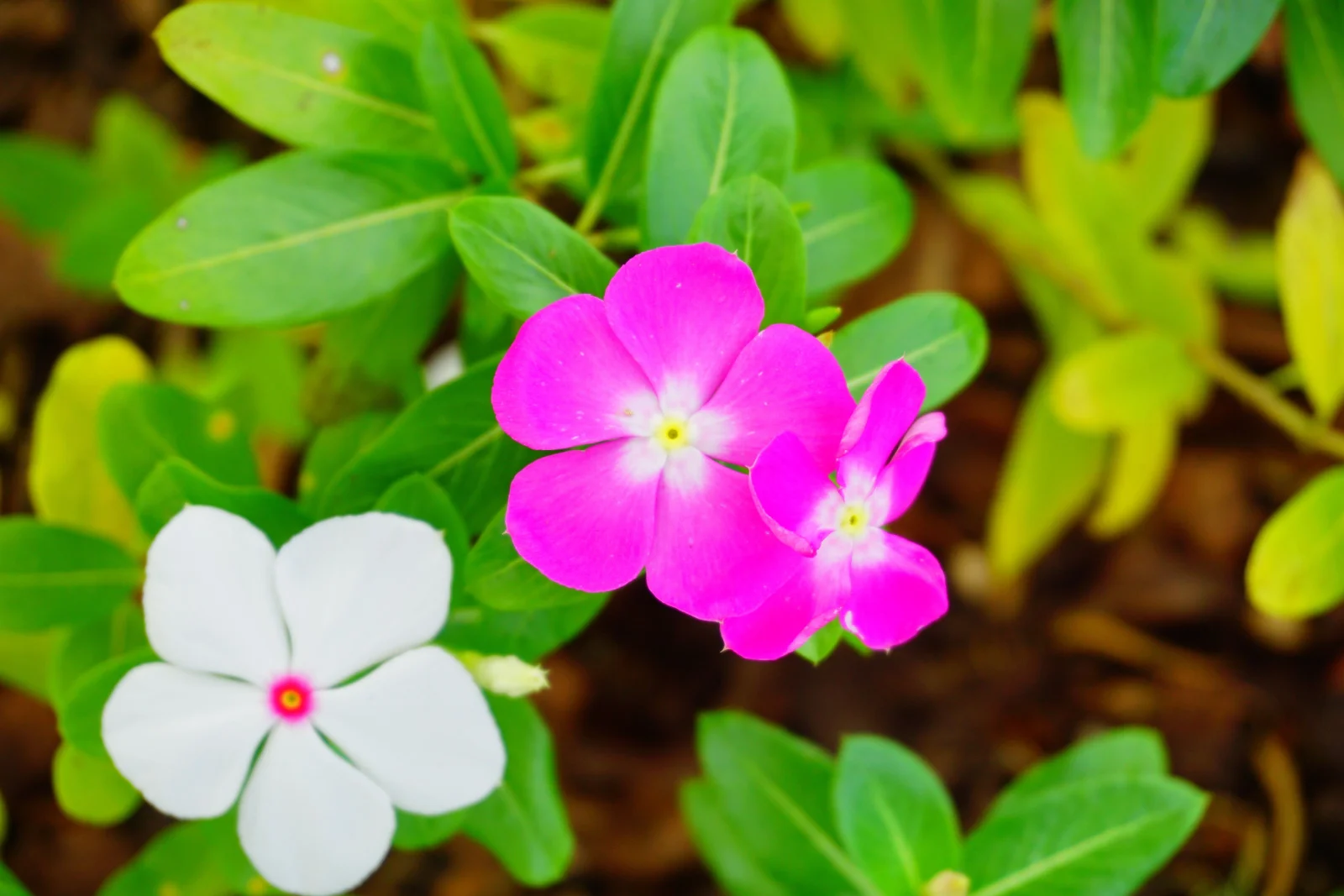 Impatiens is a perfect plant for busy gardeners who are looking for a perennial border plant in zones 10 and 11.
It can thrive in various soil conditions and tolerates some sun but grows best in full shade.
There are many impatiens varieties available and the watering and light needs mainly depend on the species.
These plants also look gorgeous when grown in containers.
12. Perennial (Hardy) Geranium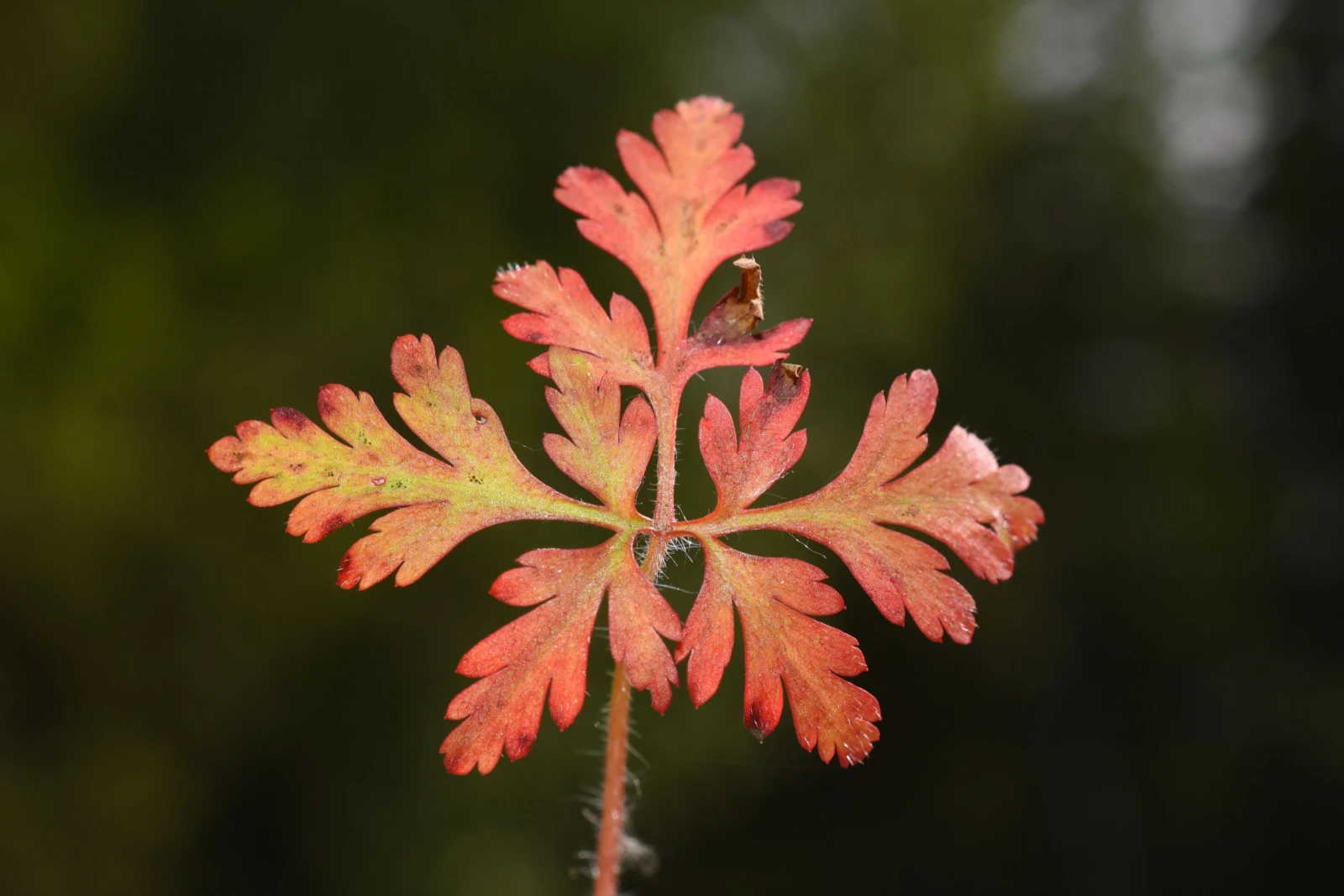 Don't confuse these plants with geraniums (Pelargonium spp.), which are mostly grown as annual plants. These are perennial species known as cranesbill. They got this nickname because of the fruit shape.
Cranesbill plants thrive in USDA zones 3 through 9 and tolerate full sun and partial shade.
The cup-shaped blossoms attract butterflies and their scent repels rabbits and deer.
No matter which of these border plants you choose, you won't be wrong! They're all versatile and will add a special touch of beauty to your garden.