Propagation is sometimes an overwhelming process, especially if you are new to gardening. Luckily, there are now useful tricks that help us propagate our plants without any fuss!
A new viral Tiktok method of using a plastic cloche dome to propagate plants like an expert has become widely popular. This is a budget-friendly option since these products are incredibly cheap (you can find them at your local Dollar Tree store).
Additionally, the cloche domes are super easy to use and most gardening newbies can get ahold of them. So, let's learn more details about this unusual propagation technique!
Preparation Comes First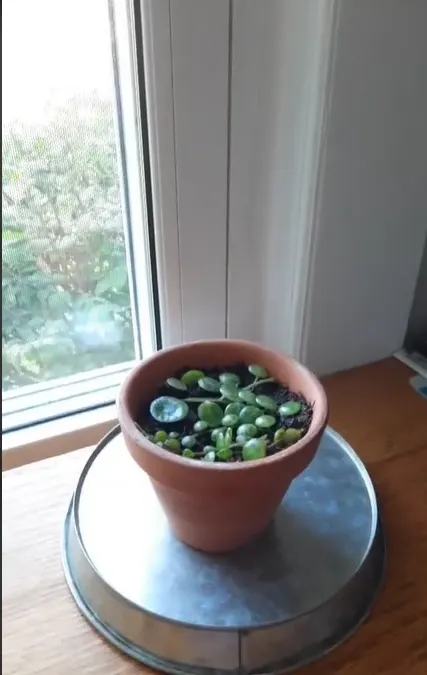 All propagation methods start with preparation first. You should first go to your Dollar tree store and get yourself a high plastic cloche dome and prepare the plants you want to propagate
Use a tiny tub that will fit underneath the dome – you can use a yogurt jar, a little detergent cap, some candle holders, or anything small enough to set your nursery plants. After that's finished, just lay them on black or brown foundations and cover them with domes.
All that's left to do now is wait patiently and let the cloche do its magic!
It will take about 4 weeks for this entire process to take place. But if you are feeling a bit adventurous, try propagating through rhizomes or division without using a cloche.
It's important to give the plants you are propagating some access to fresh air every now and then – this will encourage healthy growth and development. Keep in mind that you should give them a top-up of water every other week or according to the plant's watering requirements.
Related: Water Propagation: Everything You Need To Know
Invest In A Dome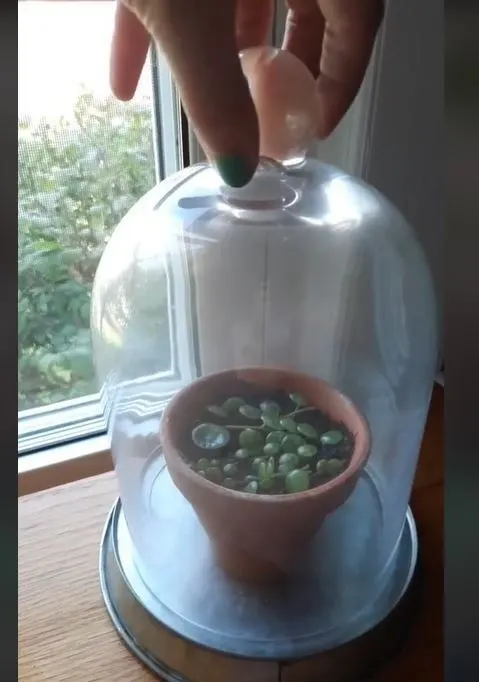 Don't worry, you are not making any huge investments here!
You can find domes for about 3 bucks at Walmart, or you can find larger ones on Etsy that cost around 25$. The size of the dome depends on your cutting and you can find different-sized domes in many other stores.
The dome is required because it increases the amount of humidity contained within, which ultimately helps to establish ideal conditions for plant propagation.
To increase the chances of successful propagation, make sure that your cutting is placed in indirect, bright light. You can put it on a shelf or windowsill, just make sure not to place it somewhere dark and cold.
Also make sure to use the right products, like an adequate growing substrate or proper liquid plant food (in case you are growing your plants hydroponically).
For more information, check out this Tiktok video: