Vegetable gardening has been practiced for many years, although nowadays some people think that it's easier to just go to the market and buy their vegetables.
To be honest, I was like that before: I didn't have time and couldn't be bothered, but now I am completely obsessed!
Seriously, after some time you will begin to think of the vegetables you grow as your babies.
It is really satisfactory, especially when you know how much time and hard work you put into the plants, and growing vegetables is the plant form of saying thank you for taking such good care of me!
Although it might come with a few expenses, growing your own vegetables will actually save you a lot of money on groceries in the long run.
If you want to capture the true essence and joy of gardening, read these beautiful vegetable garden quotes and you might become a proud fellow gardener as well!
Cute Vegetable Garden Quotes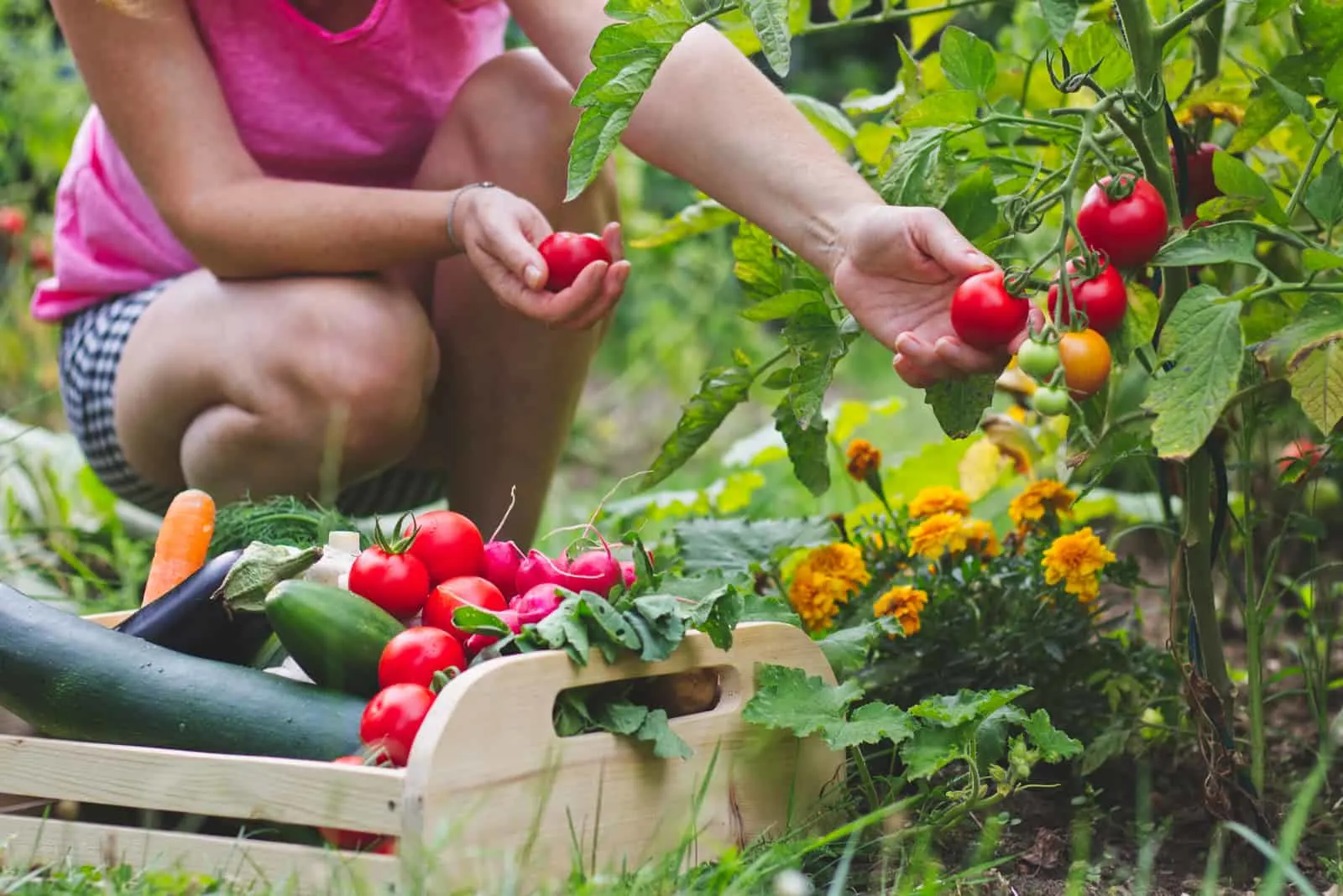 1. "The garden suggests there might be a place where we can meet nature halfway." – Michael Pollan
2. "If you have a garden and a library, you have everything you need." – Marcus Tullius Cicero
3. "To plant a garden is to believe in tomorrow." – Audrey Hepburn
4. "The greatest fine art of the future will be the making of a comfortable living from a small piece of land." – Abraham Lincoln
5. "In the night the cabbages catch at the moon, the leaves drip silver, the rows of cabbages are a series of little silver waterfalls in the moon." – Carl Sandburg
6. "Gardeners, I believe, dream larger dreams than emperors." – Author Unknown
7. "A garden is a grand teacher. It teaches patience and careful watchfulness; it teaches industry and thrift; above all it teaches entire trust." – Gertrude Jekyll
8. "Time spent serving in your garden is never wasted." – Author Unknown
9. "There are no gardening mistakes, only experiments." – Janet Kilburn Phillips
10. "Trees and plants always look like the people they live with, somehow." – Zora Neale Hurston
11. "We must cultivate our own garden. When man was put in the garden of Eden he was put there so that he should work, which proves that man was not born to rest." – Voltaire
12. "Let my words, like vegetables, be tender and sweet, for tomorrow I may have to eat them." – Author Unknown
13. "Well I do find the beauty in animals. I find beauty everywhere. I find beauty in my garden." – Doris Day
Inspirational Garden Quotes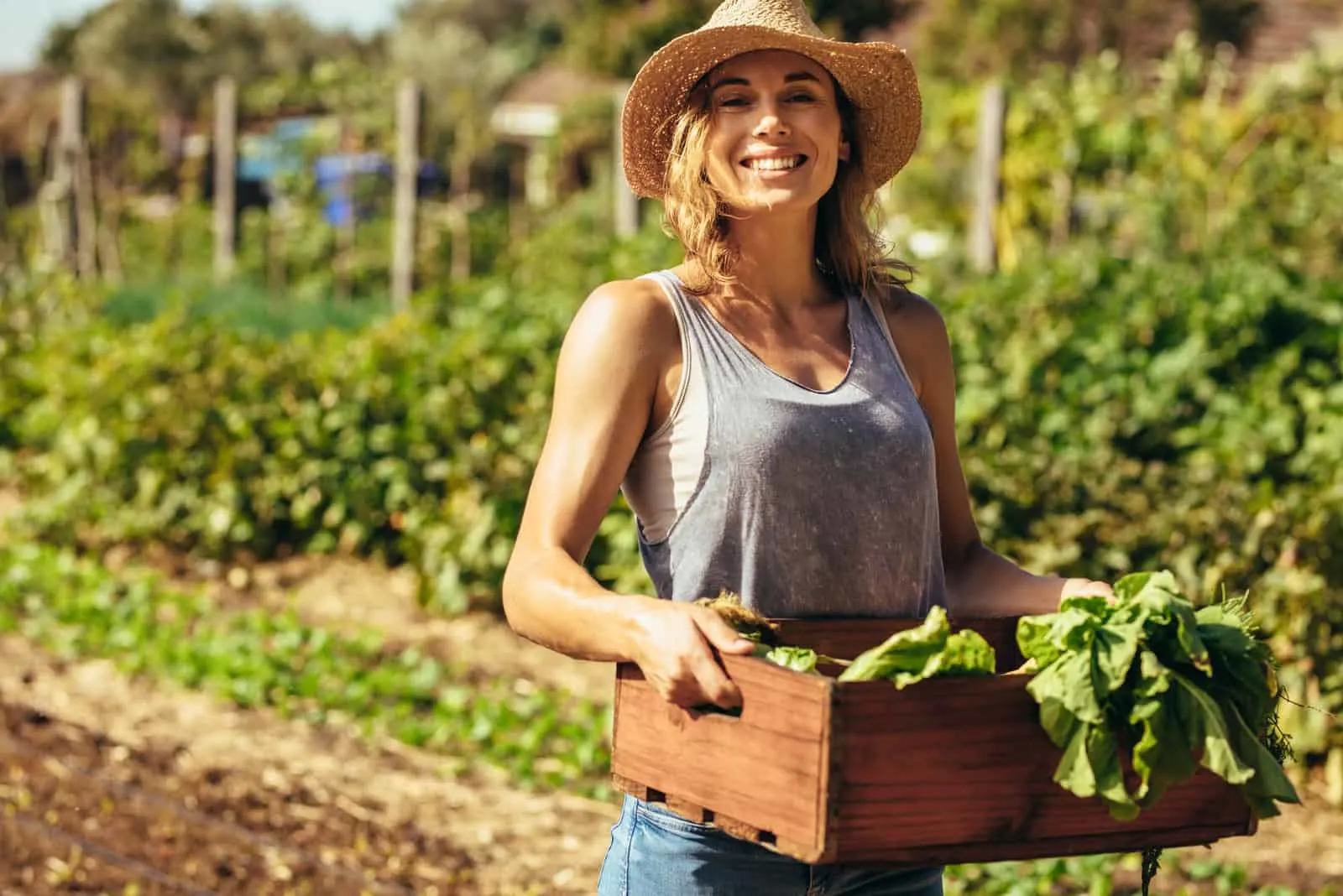 14. "Shall I not have intelligence with the earth? Am I not partly leaves and vegetable mould myself." – Henry David Thoreau
15. "A weed is a plant that has mastered every survival skill except for learning how to grow in rows." – Doug Larson
16. "Let food be your medicine and medicine be your food." – Hippocrates
17. "Life begins the day you start a garden." – Chinese Proverb
18. "I grow plants for many reasons: to please my eye or to please my soul, to challenge the elements or to challenge my patience, for novelty or for nostalgia, but mostly for the joy in seeing them grow." – David Hobson
19. "Gardens are not made by singing 'Oh, how beautiful,' and sitting in the shade." – Rudyard Kipling
20. "The glory of gardening: hands in the dirt, head in the sun, heart with nature. To nurture a garden is to feed not just the body, but the soul." – Alfred Austin
21. "Backyard gardening can inspire you to take an interest in the origins of your food and make better choices about what you put on your plate." – Dr. Helen Delichatsios
22. "A society grows great when old men plant trees whose shade they know they shall never sit in." – Greek proverb
23. "Weeds are flowers too, once you get to know them." – A. A. Milne
24. "Only when your love of roses is greater than your fear of thorns can you grow a beautiful garden." – Matshona Dhliwayo
25. "What is a weed? A plant whose virtues have never been discovered. " – Ralph Waldo Emerson
26. "The love of gardening is a seed once sown that never dies." – Gertrude Jekyll
27. "God Almighty first planted a garden. And indeed, it is the purest of human pleasures." – Francis Bacon
Happy Vegetable Garden Quotes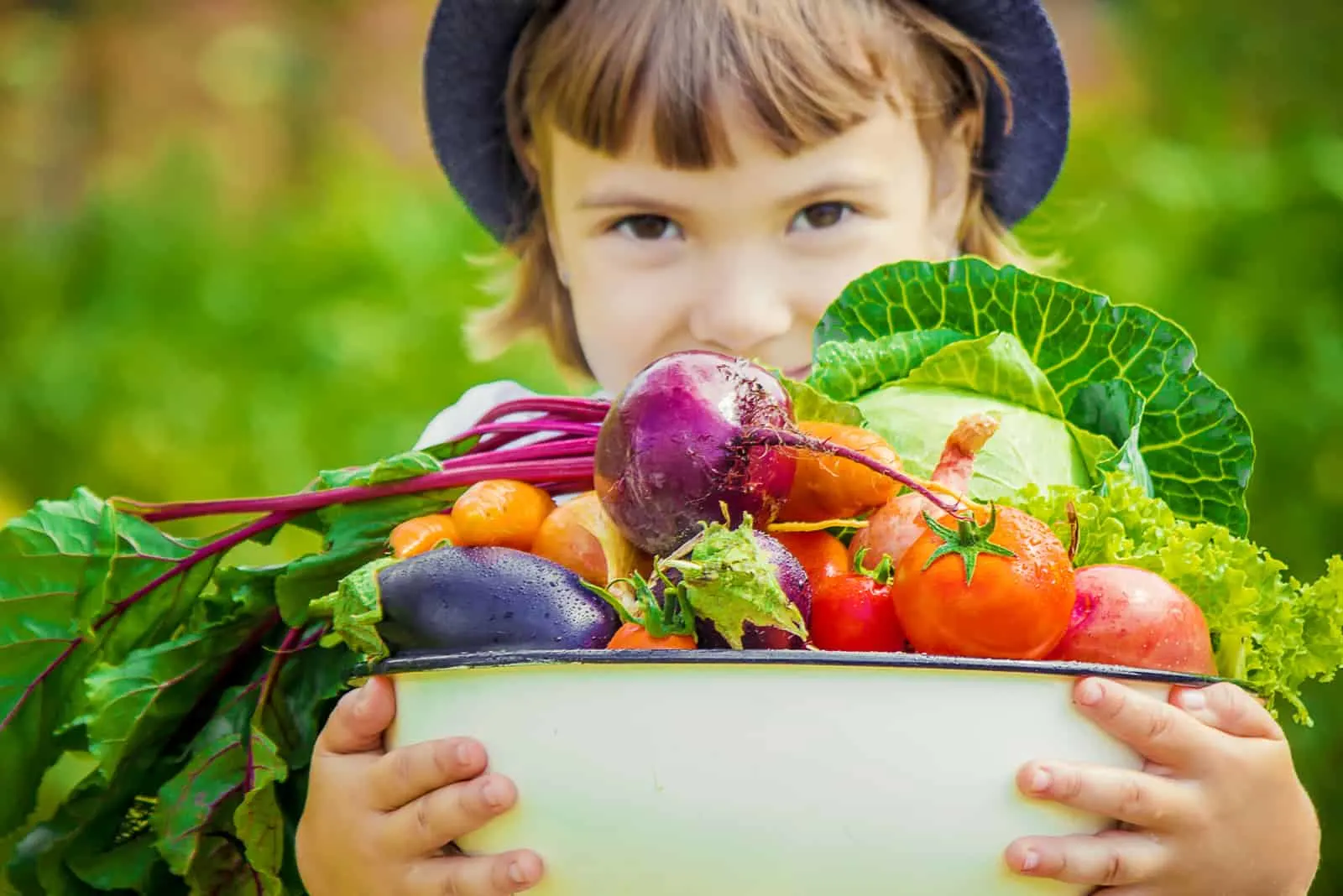 28. "The lesson I have thoroughly learnt, and wish to pass on to others, is to know the enduring happiness that the love of a garden gives." – Gertrude Jekyll
29. "My garden is my most beautiful masterpiece." – Claude Monet
30. "It was such a joy to dig one's hands into the warm soil, to feel the possibilities of the new season at one's fingertips." – Author Unknown
31. "It is a golden maxim to cultivate the garden for the nose, and the eyes will take care of themselves. " Robert Louis Stevenson
32. "When the world wearies and society fails to satisfy, there is always the garden." – Minnie Aumonier
33. "All gardening is landscape painting." – William Kent
34. "I love spring anywhere, but if I could choose I would always greet it in a garden." – Ruth Stout
35. "If you've never experienced the joy of accomplishing more than you can imagine, plant a garden." – Robert Brault
36. "Ripe vegetables were magic to me. Unharvested, the garden bristled with possibility. I would quicken at the sight of a ripe tomato, sounding its redness from deep amidst the undifferentiated green. To lift a bean plant's hood of heart-shaped leaves and discover a clutch of long slender pods hanging underneath could make me catch my breath." – Michael Pollan
37. "I've always felt that having a garden is like having a good and loyal friend." – C. Z. Guest
Smart Garden Quotes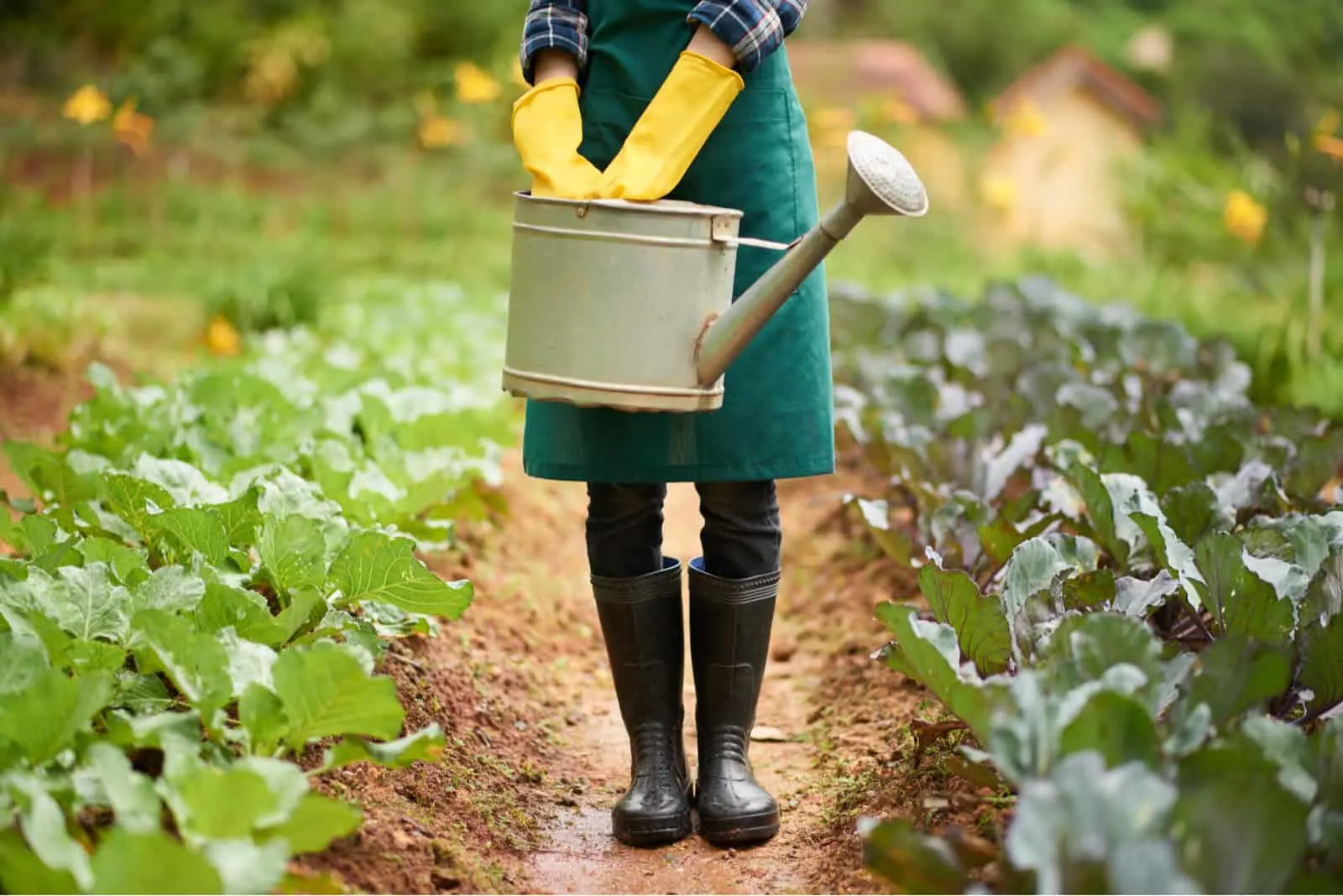 38. "Remember that children, marriages, and flower gardens reflect the kind of care they get." – H. Jackson Brown, Jr.
39. "The greatest service which can be rendered any country is to add a useful plant to its culture." – Thomas Jefferson
40. "I like gardening – it's a place where I find myself when I need to lose myself." – Alice Sebold
41. "There is no gardening without humility. Nature is constantly sending even its oldest scholars to the bottom of the class for some egregious blunder." – Alfred Austin
42. "Everything that slows us down and forces patience, everything that sets us back into the slow circles of nature, is a help. Gardening is an instrument of grace." – May Sarton
43. "Gardening simply does not allow one to be mentally old, because too many hopes and dreams are yet to be realized." – Allan Armitage
44. Nor are there wanting, if occasion further thee, pottage-herbs: beets, herb-mercury, orache, sorrel and mallows, anise, mustard, white pepper and wormwood do good service to the gardener." – Alexander of Beckham
45. "Our vegetable garden is coming along well, with radishes and beans up, and we are less worried about revolution that we used to be." – E. B. White
46. "A garden requires patient labor and attention. Plants do not grow merely to satisfy ambitions or to fulfill good intentions. They thrive because someone expended effort on them." – Liberty Hyde Bailey
47. "I don't like formal gardens. I like wild nature. It's just the wilderness instinct in me, I guess." – Walt Disney
Funny Vegetable Garden Quotes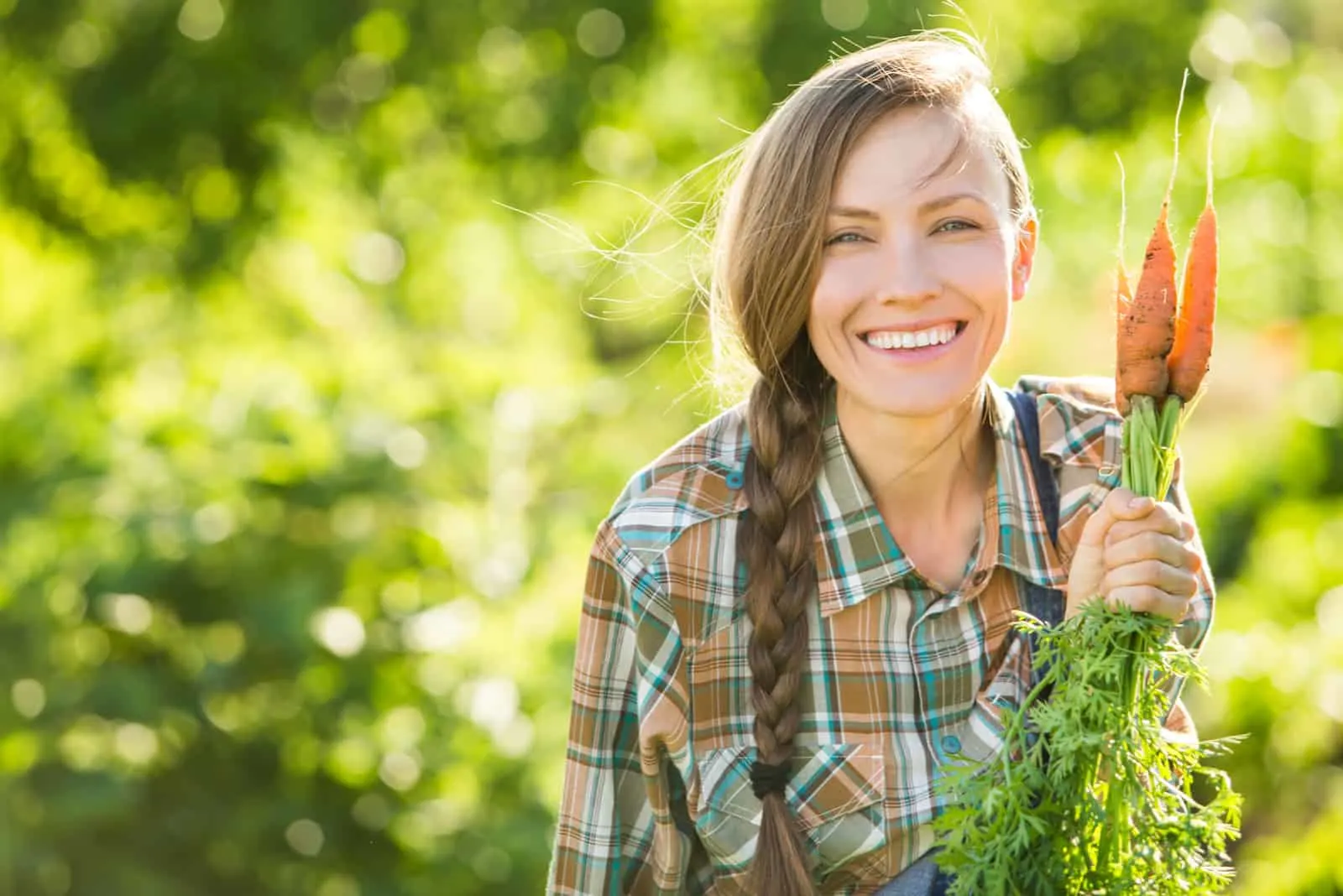 48. "Growing your own food is like printing your own money" – Ron Finley
49. "It's difficult to think anything but pleasant thoughts while eating a homegrown tomato." – Lewis Grizzard
50. "Tomatoes and squash never fail to reach maturity. You can spray them with acid, beat them with sticks and burn them; they love it." – S. J. Perelman
51."I grow my own vegetables and herbs. I like being able to tell people that the lunch I'm serving started out as a seed in my yard." – Curtis Stone
52. "The trouble is, you cannot grow just one zucchini. Minutes after you plant a single seed, hundreds of zucchini will barge out of the ground and sprawl around the garden, menacing the other vegetables. At night, you will be able to hear the ground quake as more and more zucchinis erupt." – Dave Barry
53. "There are those that try to maximize their crop yields while reducing expenses… We call them "Compu Tators." – Mike Garofalo
54. "A vegetable garden in the beginning looks so promising and then after all little by little it grows nothing but vegetables, nothing, nothing but vegetables." – Gertrude Stein
55. "Give a man a fish he eats for a day. Teach a woman to garden, and the whole neighborhood gets zucchini" – Author Unknown
56. "All gardeners know better than other gardeners." – Chinese proverb
57. "Garlic is as good as ten mothers." – Author Unknown
58. "It's bizarre that the produce manager is more important to my children's health than the pediatrician." – Meryl Streep
59. "What is a Honeymoon Salad? – Lettuce alone, with no dressing." – Author Unknown
60. "You can bury your problems by digging in the dirt" – Author Unknown
Conclusion
The art of gardening is slowly becoming popular and trendy again. People are getting much more interested as a garden can become your own little paradise.
Whether you decide to have a big garden with vegetables or beautiful flowers, or both – it's totally up to you!
Once you go into the garden, you can block out the rest of the world so only you and your garden exist at that moment, and the feeling is very calming and rewarding.
You can start your own diy project to make the best garden possible!
You can look at it like an investment, as you are going to get paid in food!
I love gardens with the appropriate soil for growing vegetables like cucumbers and tomatoes, although I also find flower gardens absolutely magnificent.
If you loved these quotes, then you should definitely check 100 sweet and inspirational quotes for plant lovers and admirers.
Until next time!
Like this post? Share or pin it for later!