When all you have are shadows in your garden, it seems impossible to do anything about it but placing some rocks around the trees and calling it a day.
However, there are some gorgeous shade-loving flowers, ferns, and groundcovers perfect for this situation. And once you combine them with unique pathways and interesting features, your yard will really shine.
Here are some woodland shade garden ideas that will inspire you to transform your landscape into an enchanting fairy-tale setting!
Woodland Garden Shade Ideas
Landscaping involves planting flowers, but there's much more to it than this. There are so many things you can do, such as building pathways, adding water features, and playing with unique designs.
Skipping grass and adding a splash of color will give your garden more character.
Let's see how you can achieve it!
1. Avoid The Presence Of Grass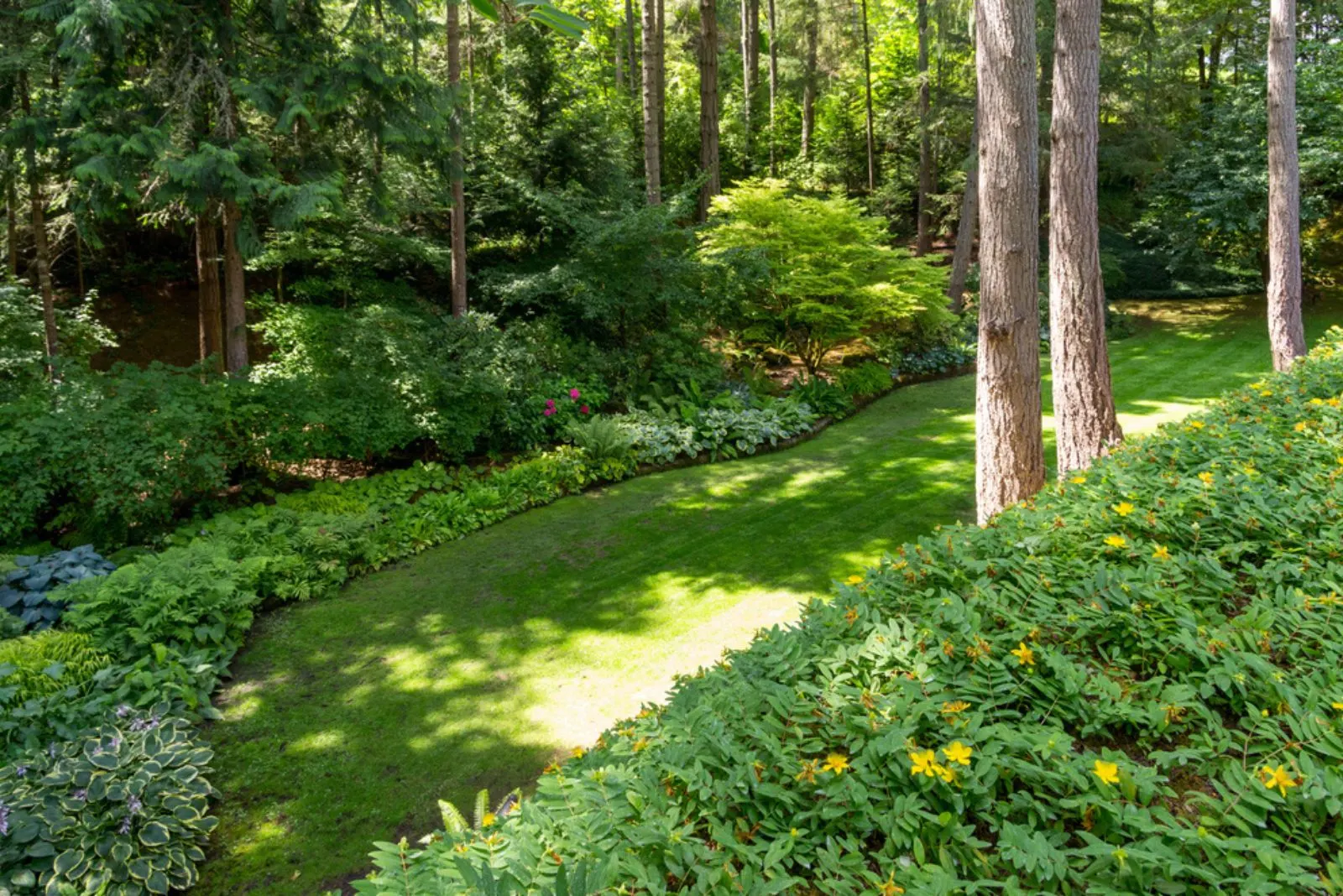 Maintaining a thick, green lawn in a shaded garden may feel like mission impossible, so why not skip it altogether?
There are some things that are destined to be there, such as groundcovers that thrive in shade.
And if you still want some grass so you can enjoy its softness or play ball games with your kids, it's still possible. Choose the healthiest area of your lawn, find some shade-tolerant grasses, and use the rest of your garden for other projects.
2. Build Pathways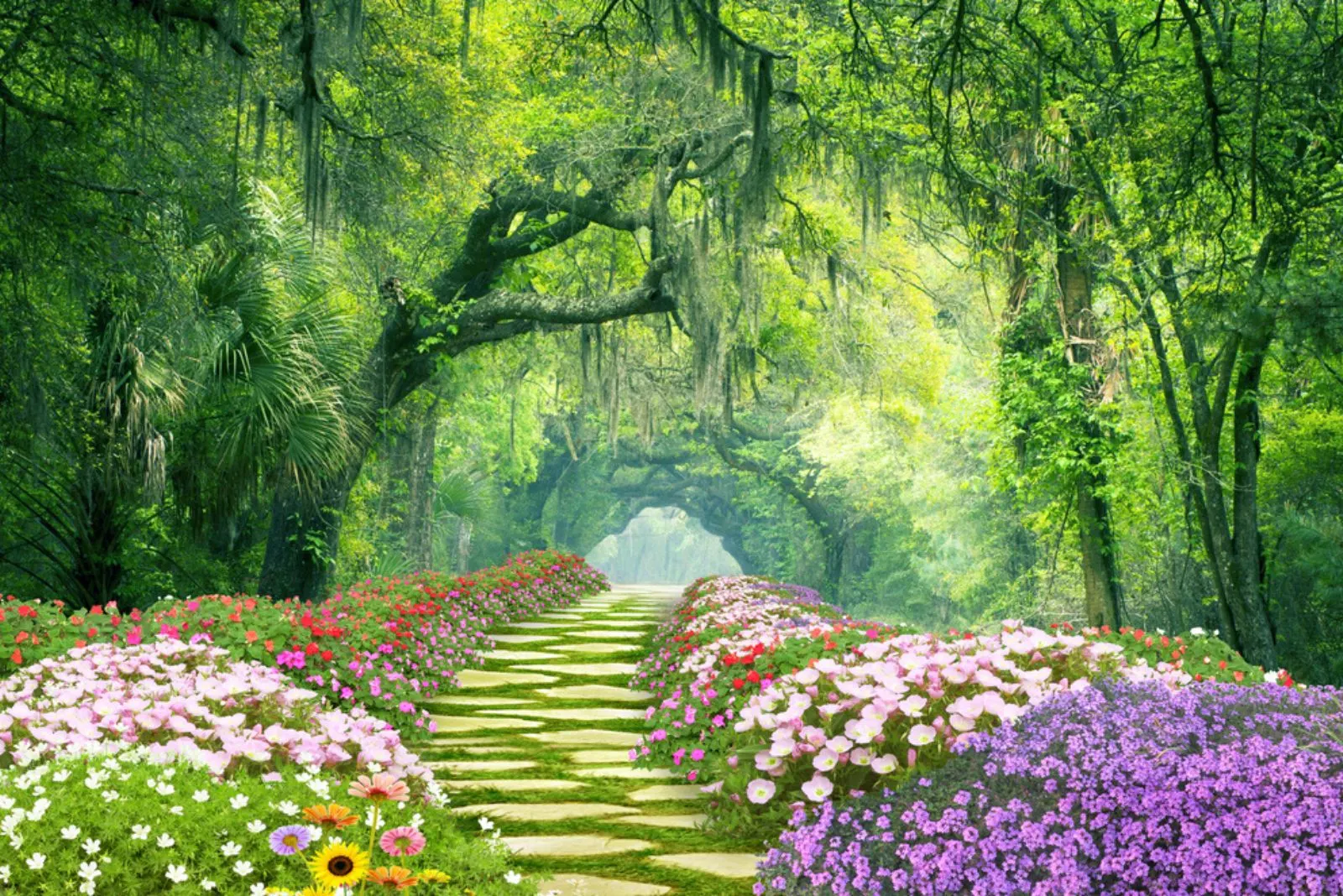 There are many backyard pathway ideas out there, some of which are more than suitable for a more shaded area.
A walkway can completely transform your landscape. Planning where you want to have it and planting the wildflowers, hedges, and groundcovers around it is very important.
You can make it as straight as possible or allow it to meander for a more relaxed look.
Lay some natural materials such as stepping stones or curvy wood discs to make it permanent. Other materials you can use to enhance the woodland feel are wood chips, gravel, bricks, pavers, etc.
And if you want it to look even more natural, build additional paths around your garden. They'll allow you easy access to any spot or be a place where you can breathe in some fresh air and relax.
3. Go Native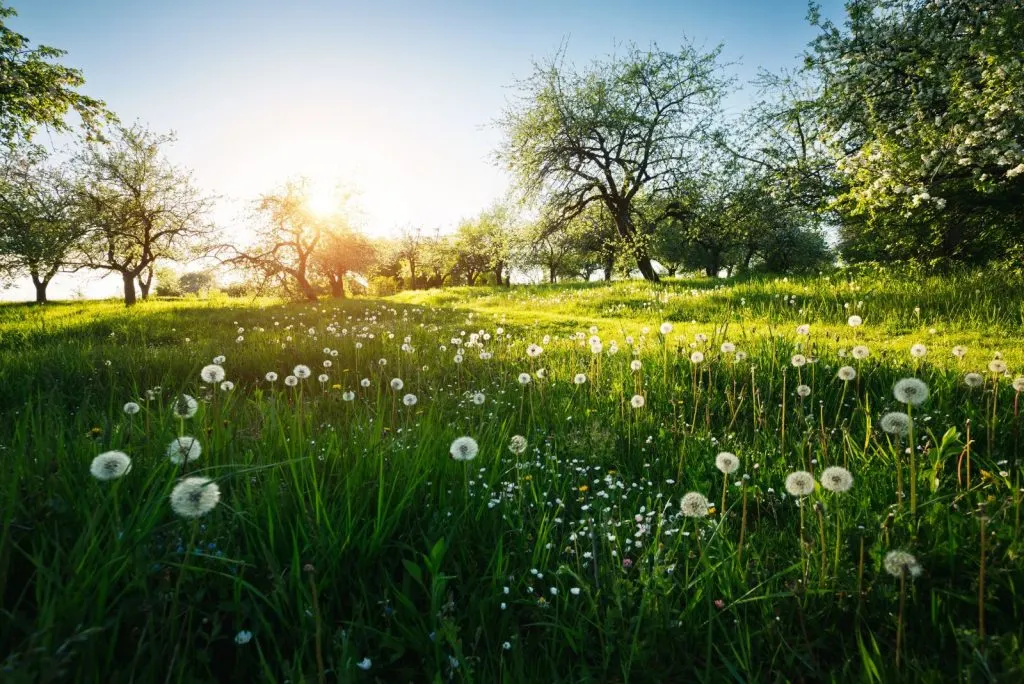 Native plants are one of the best things for your yard. They generally require less maintenance, are better adapted to low-light conditions, and require less care once they establish.
They'll also attract native pollinators, which are necessary for your specific ecosystem and environment. (1)
In addition to pollinators, native plants can provide shelter to wildlife such as songbirds, squirrels, frogs, and salamanders, benefiting the ecosystem.
This makes native plants top lawn and garden choices that can reduce your workload and give you a garden bursting with life.
4. Include Rustic And Vintage Features
Rustic benches and vintage designs can elevate your landscape to a higher level, so don't miss out on them.
They can offer you a place to sit and admire the scenery, and you'll be able to enjoy your cup of tea in the calming presence of a summer breeze, delightful fragrances, and cooling shade.
Add a complete dining area with tables and all, or incorporate a romantic bench where you can gather your mind.
A carriage turned into a seating area or simple wood and stone elements are all it takes to achieve this.
5. Incorporate Texture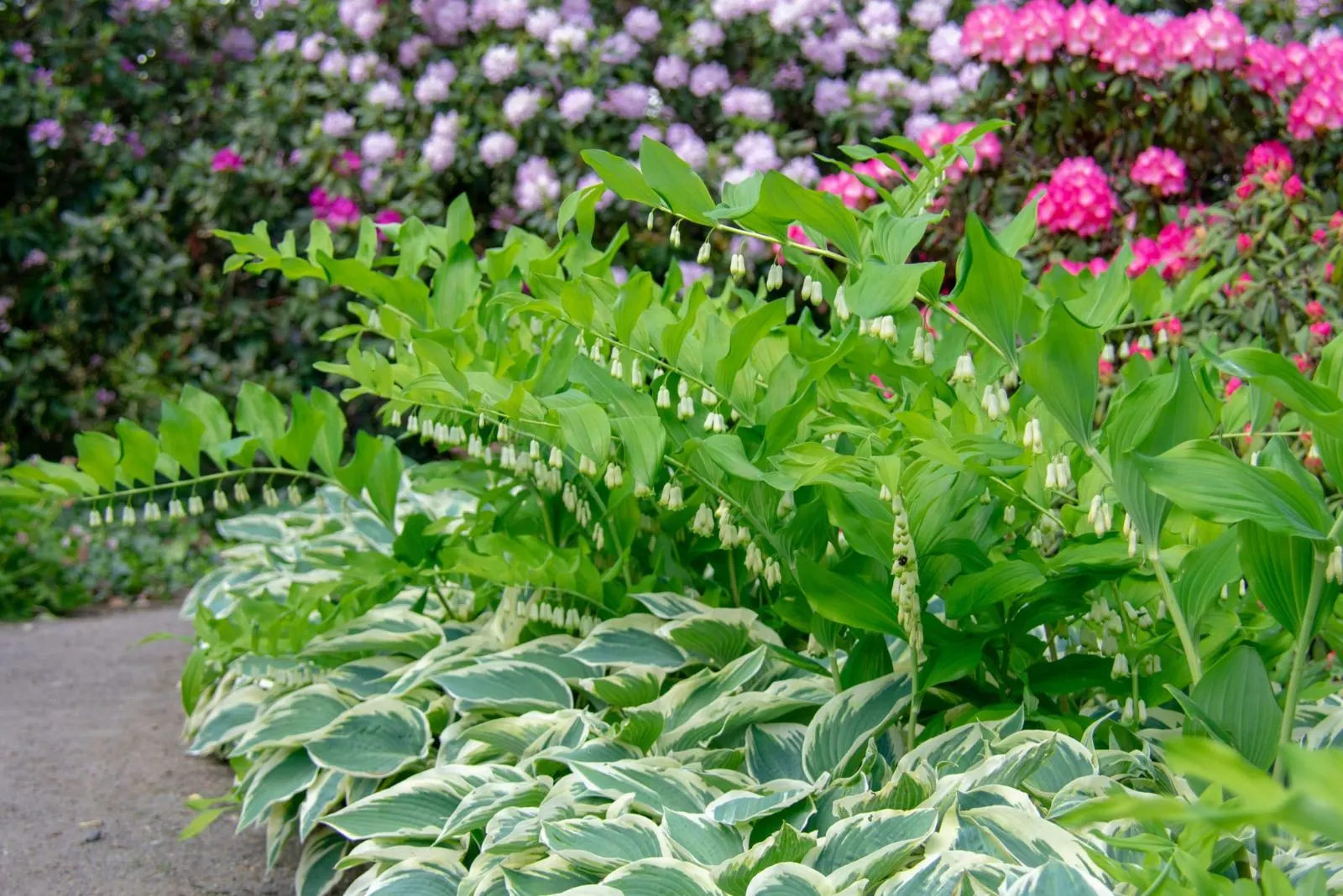 One of the easiest DIY landscaping ideas to transform your garden is layering textures.
Complimentary large and small leaves, contrasting smooth and toothed edges, and soft and woody stems can all contribute to the overall allure. And if you want to go the extra mile, include plants with velvety and hairy leaf textures.
Glossy hostas and ferns are classic companions, and if you combine them with colorful astilbe you'll create more interest.
6. Layer It Up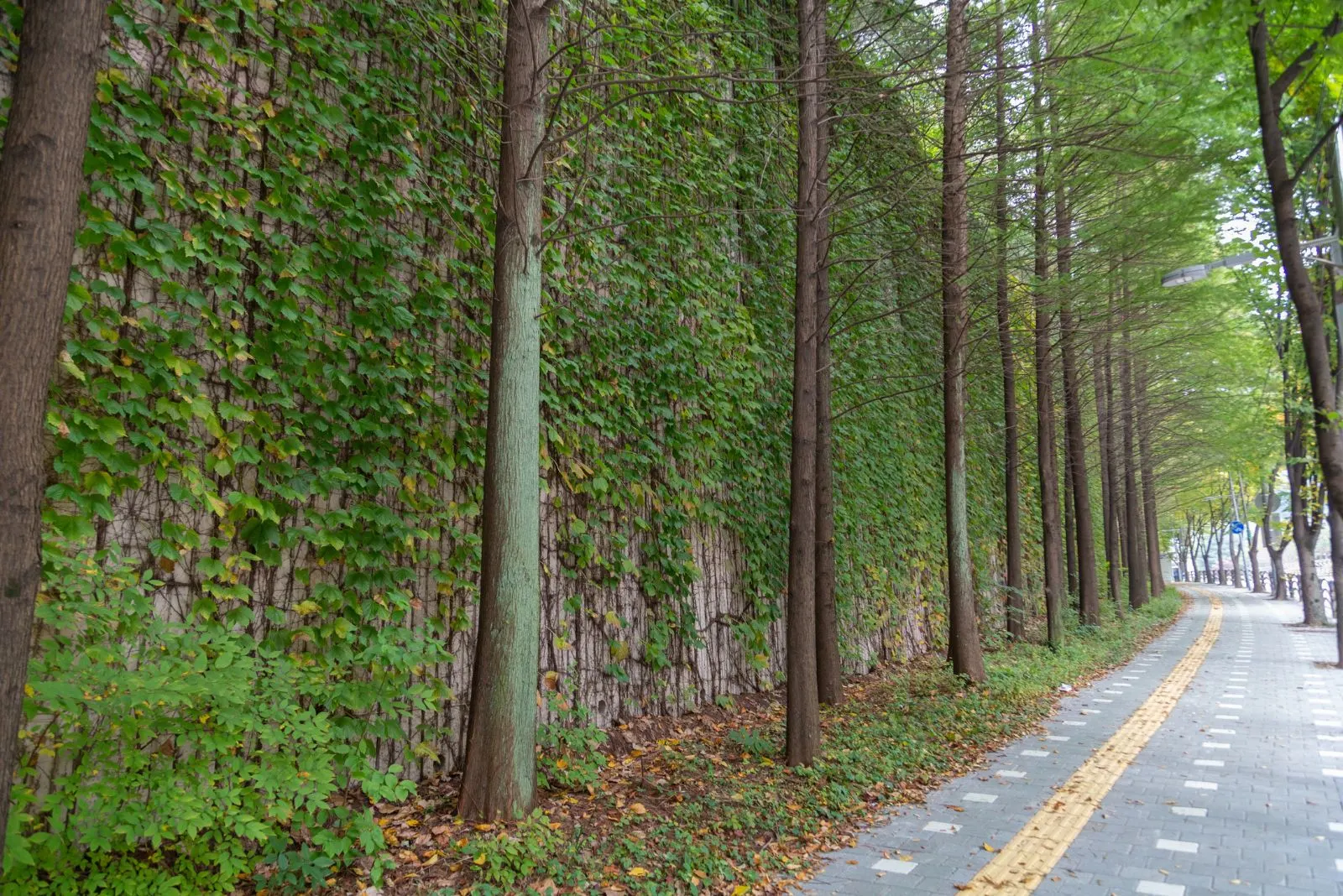 Layering can make your garden appear bigger than it actually is.
Plant some shrubs or small trees such as dogwoods and star magnolias under the shade of larger trees, and fill the empty spaces with annual and perennial plants.
Finish it off with groundcovers and vines for more visual appeal, allowing them to climb up tree trunks, pillars, or arched trellises.
7. Let It Burst With Color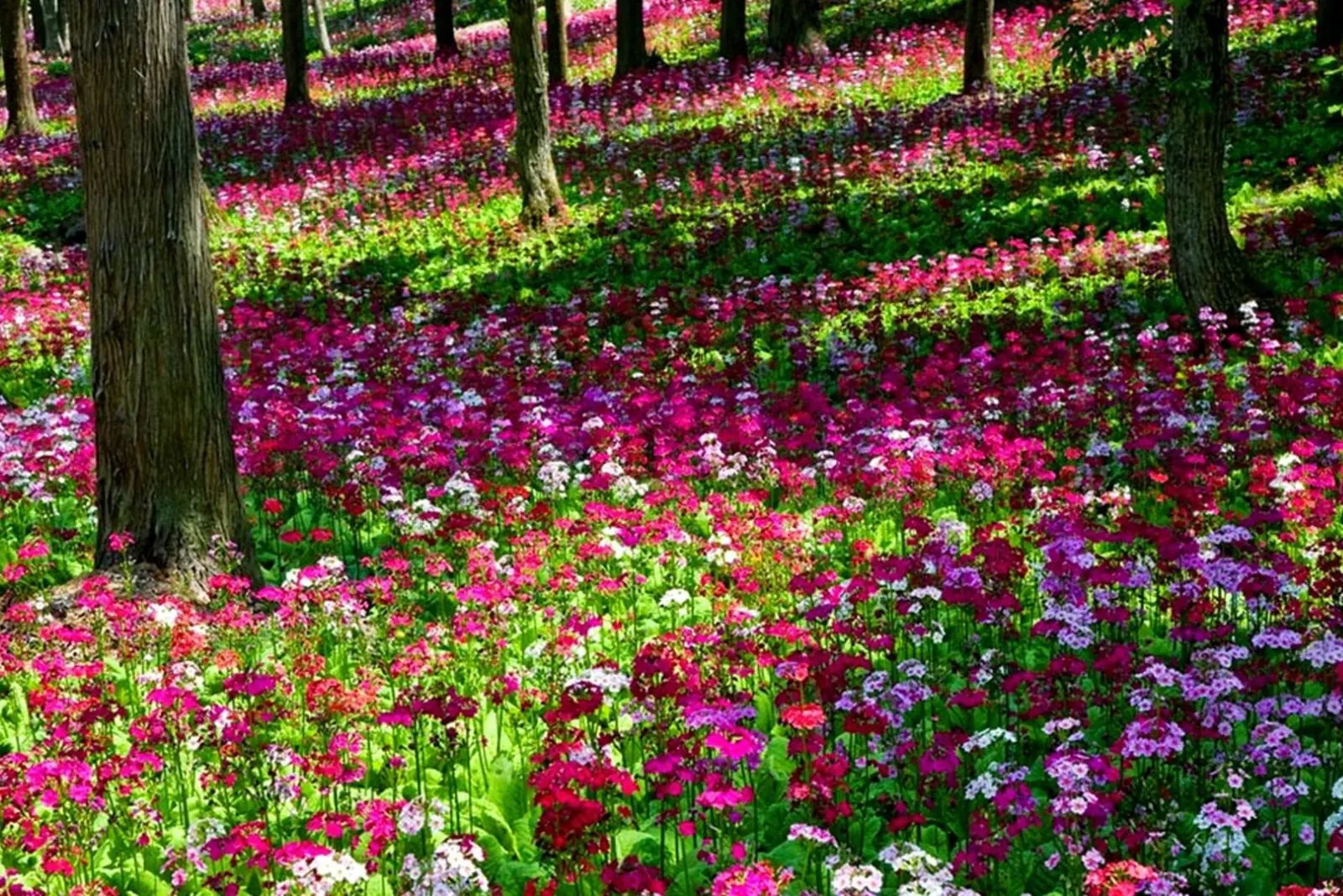 A woodland landscape doesn't have to be dark and leafy. There are many colorful plants and flowers for your garden you can add and still keep that traditional look.
The first thing you can do is go for different foliage colors. For instance, there are hosta cultivars with white or pink variegations that would look stunning in a woodland setting.
Then there are flowers. Anemones, bluebells, primroses, and foxgloves are all species you can add to your garden for a sudden pop of color.
And if you want more flow, consider adding bright vines and groundcovers in addition to these annuals and perennials.
You can stick to one color theme or go bananas and add different shades and opposite hues on the color wheel to get that cottage garden or wildflower meadow feel.
8. Plant For All Seasons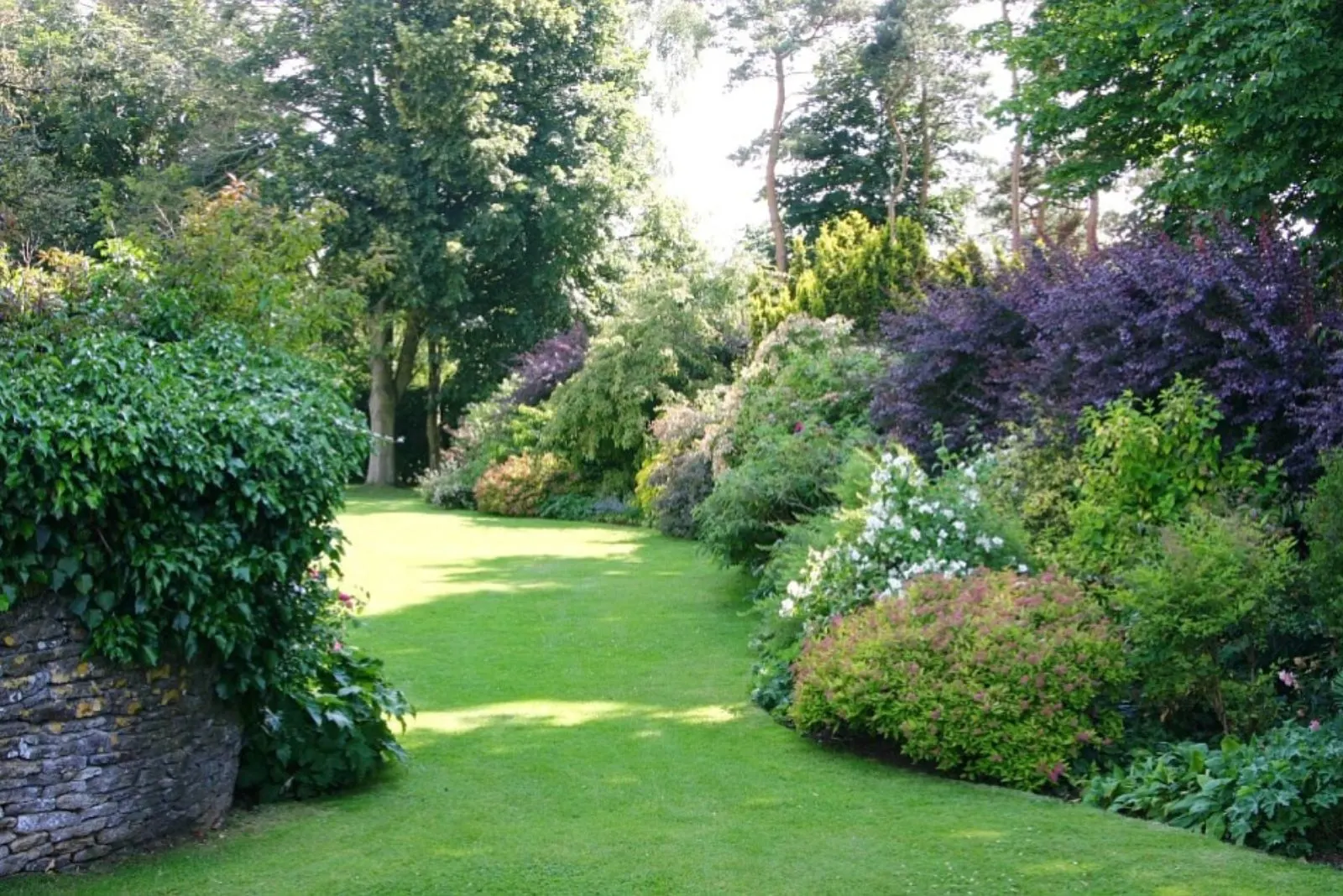 You have to look at the whole picture before planting flowers, ferns, and groundcovers. This technique will allow you to decide which species to plant for an all-season color.
Spring beauties and Virginia bluebells are perfect for an early-spring dash of color, while columbines will continue blooming throughout the spring.
And for a summer color, plant foxgloves and cardinal flowers.
Don't think I've forgotten about fall! Hostas and ferns will remain green (or variegated) all year long, while deciduous shrubs will give your garden classic autumnal notes no one can resist.
9. Play With The Decorations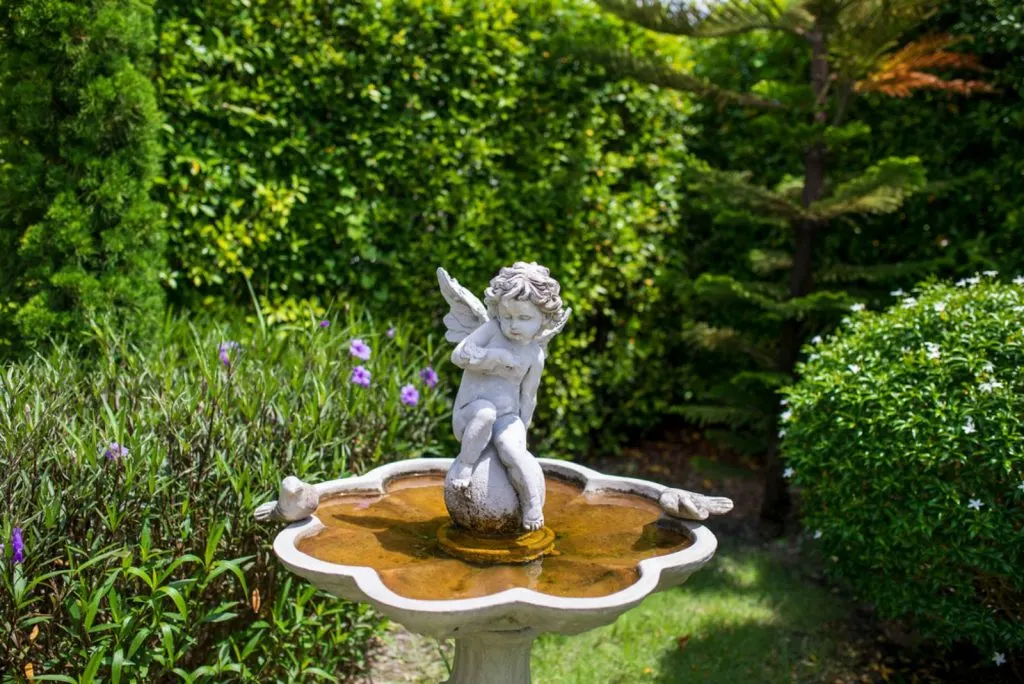 Plants are the main feature of any garden, but nobody said you can't get whimsical with art and architecture, interesting shapes, and designs.
Adding pots or making stairs are more mundane versions of this, while adding a secret door to a large tree and making it a focal point is just perfect.
Don't be afraid to include ceramic creatures, statues, orbs, and other magical elements to get that fairy-tale vibe.
10. Use Water Features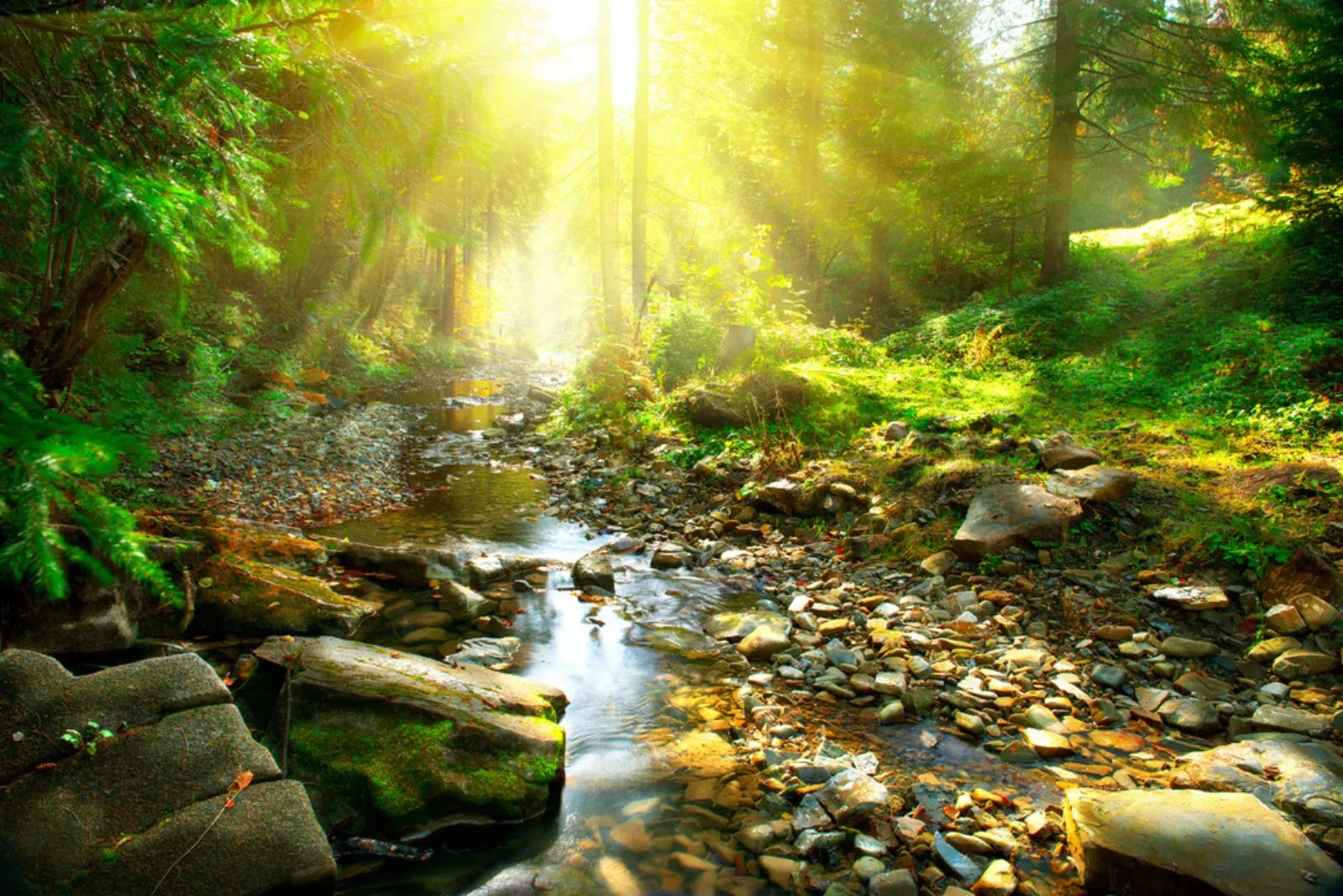 Calming streams are one of the best things about woodland, so why not incorporate it into your shady gardens?
Install an inconspicuous statue or go all in with a pond, architectural design, and a water pump to turn it into a functional fountain.
This method also creates room for water-loving plants, whether you want some lilies and lotuses in the water or cardinal flowers around it mixed with various stones.
Plants For A Shaded Woodland Garden
Now that you have an idea of how you want your woodland landscape to look, it's high time we move onto the fun part – plant shopping!
These work especially well in shaded areas.
Ferns
• Autumn fern
• Christmas fern
• Japanese painted fern
• Northern maidenhair fern
• Ostrich fern
• Sword fern
Flowers And Foliage Plants
• Anemone
• Begonia
• Bleeding heart
• Bloodroot
• Bluebell
• Cardinal flower
• Columbine
• Foam flower
• Foxglove
• Hosta
• Lily of the valley
• Marsh marigold
• Phlox
• Polka dot plant
• Touch-me-not
• Trillium
• Wood aster
Groundcovers
• Barrenwort
• Creeping lilyturf
• Creeping phlox
• Japanese pachysandra
• Myrtle
• Sweet woodruff
• Wild stonecrop
Trees And Shrubs
• Beautyberry
• Camelia
• Dogwood
• Hydrangea
• Mountain laurel
• Ninebark
• Redbud
• Rhododendron
• Taxus
• Viburnum
These are just some of the plants and ideas you can use to transform your backyard into a woodland oasis filled with wildlife, color, unique architecture, and a calming trickle of water.
Until next time!
References: 1. Native Pollinators (n.d.). Center for Biological Diversity.