Captivating hydrangeas steal the show in every garden. Their large and colorful blossoms ensure these plants a spot in almost every garden worldwide.
It may seem that all other plants will unnoticed if placed near them. However, there's one flower you can grow next to your hydrangeas that will look just as beautiful and make your garden a haven of serenity and elegance!
Let's see which one is it.
Blending Varied Shapes and Sizes to Perfection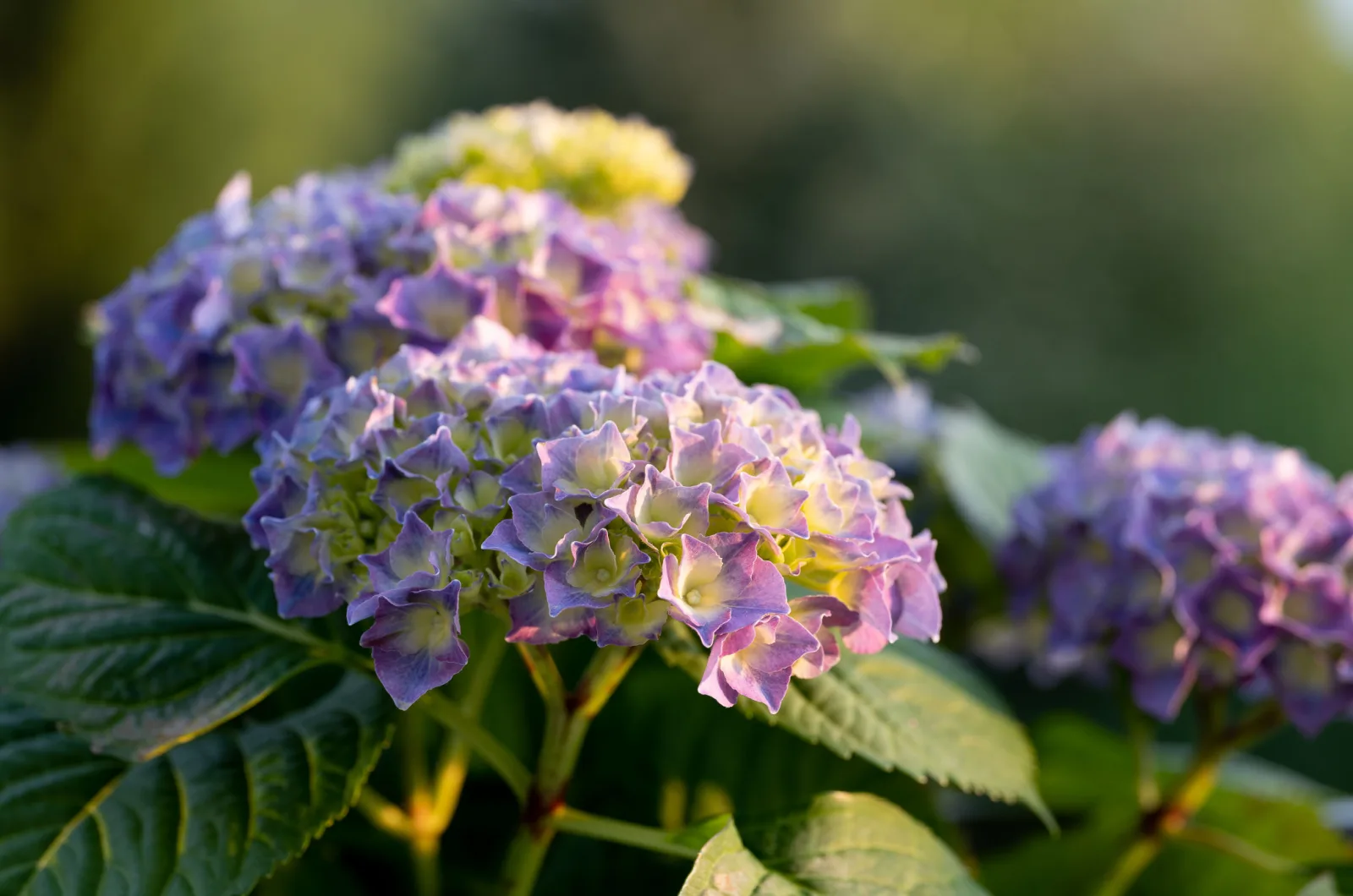 And the flower is…Gardenia! When compared to hydrangeas, these plants have significantly smaller blossoms but that's exactly what makes them beautiful.
These two plants look like a well-rehearsed duet! The first thing you'll notice are the large and showy hydrangea blooms. Then the small and unpretentious blooms of the gardenias will take the stage and add an elegant counterpoint.
The lush deep green foliage of gardenias will take things to a whole new level.
There are not too many colors, shapes, or textures; everything seems just right!
Hydrangea And Gardenia Soil Preferences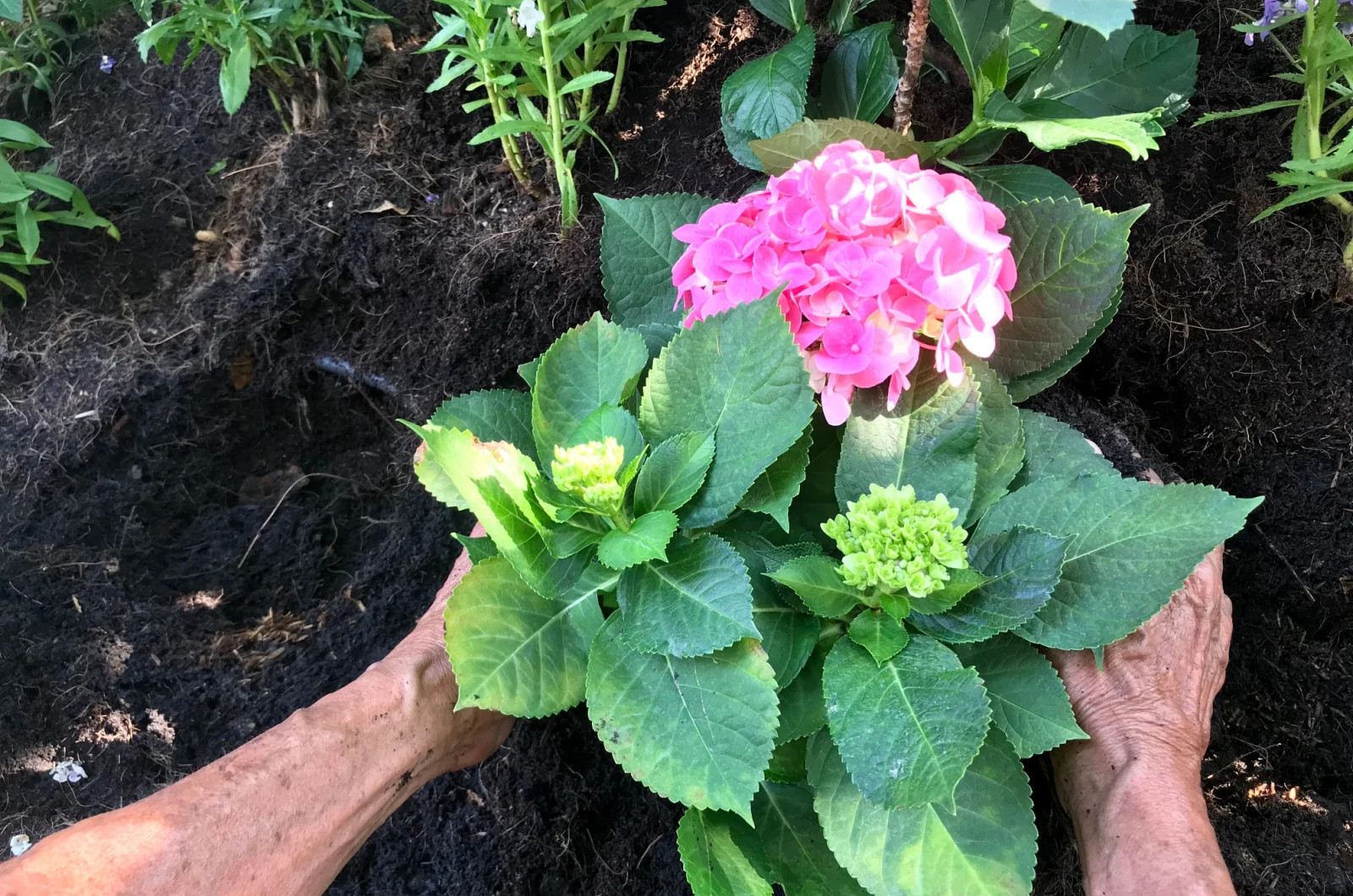 As you may know, the plants we grow near each other have to share the same soil preferences. When it comes to hydrangeas and gardenias, they both thrive in nutrient-rich and free-draining soil types that need to be consistently moist.
These plants also tolerate similar pH levels in the soil. Gardenias and hydrangeas are acid-loving plants and a pH level of 5-6 will suit both.
However, you should know that your hydrangeas may change color based on the soil pH.
If your gardenias grow in acidic soil and you plant hydrangeas next to them, the blossoms will be blue.
However, if you prefer white or pink hydrangea flowers, it's best to plant them separately from your gardenias and other plants that like acidic soil.
To make your hydrangeas turn pink, you can try adding a few tablespoons of lime juice near the base of the plant approximately every six months. This can gradually change the hue of the blossoms to pink over the next year.
For me, blue hydrangeas and white gardenias are a match made in heaven. For the best results, make sure both plants have enough bright light; if you live in warmer climates, ensure some shade during the middle part of the day.
That's it! The only thing you need to do after planting these beauties next to each other is enjoy the view!