What comes to your mind first when I say the word rose? Is it beauty, romance, or sensibility? Probably a bit of all 3.
If you need the perfect gift for your loved one, you can never go wrong with red roses because they are a symbol of love and passion. If you want to surprise your best friend, you can give pink roses. If you are a poet, you can write about roses.
People are drawn to this flower because of its beauty and scent, and it seems like the rose will never be forgotten because nothing stands in comparison.
A rose isn't just a common motif in poetry, there are thousands ofs pictures frequently uploaded to social media of these gorgeous flowers.
It can sometimes be challenging to find a good quote to put below the picture, or to think of a catchy caption, but don't worry because I have prepared a collection of amazing rose quotes and Instagram captions about roses and other flowers.
I'm sure you're getting impatient, so let's begin!
Rose Quotes For Instagram
No matter what color or type of rose you prefer, you'll find something great in our collection of quotes. I'm into Italian roses, and they remind me of how life can be beautiful with just a couple of flowers.
If you love posting awesome pics on Instagram, you'll need some equally great quotes to go with them, and I'm sure you'll find the perfect romantic quote to inspire you here.
There is also plenty for all the poetry lovers out there!
Let's get started!
Romantic Rose Quotes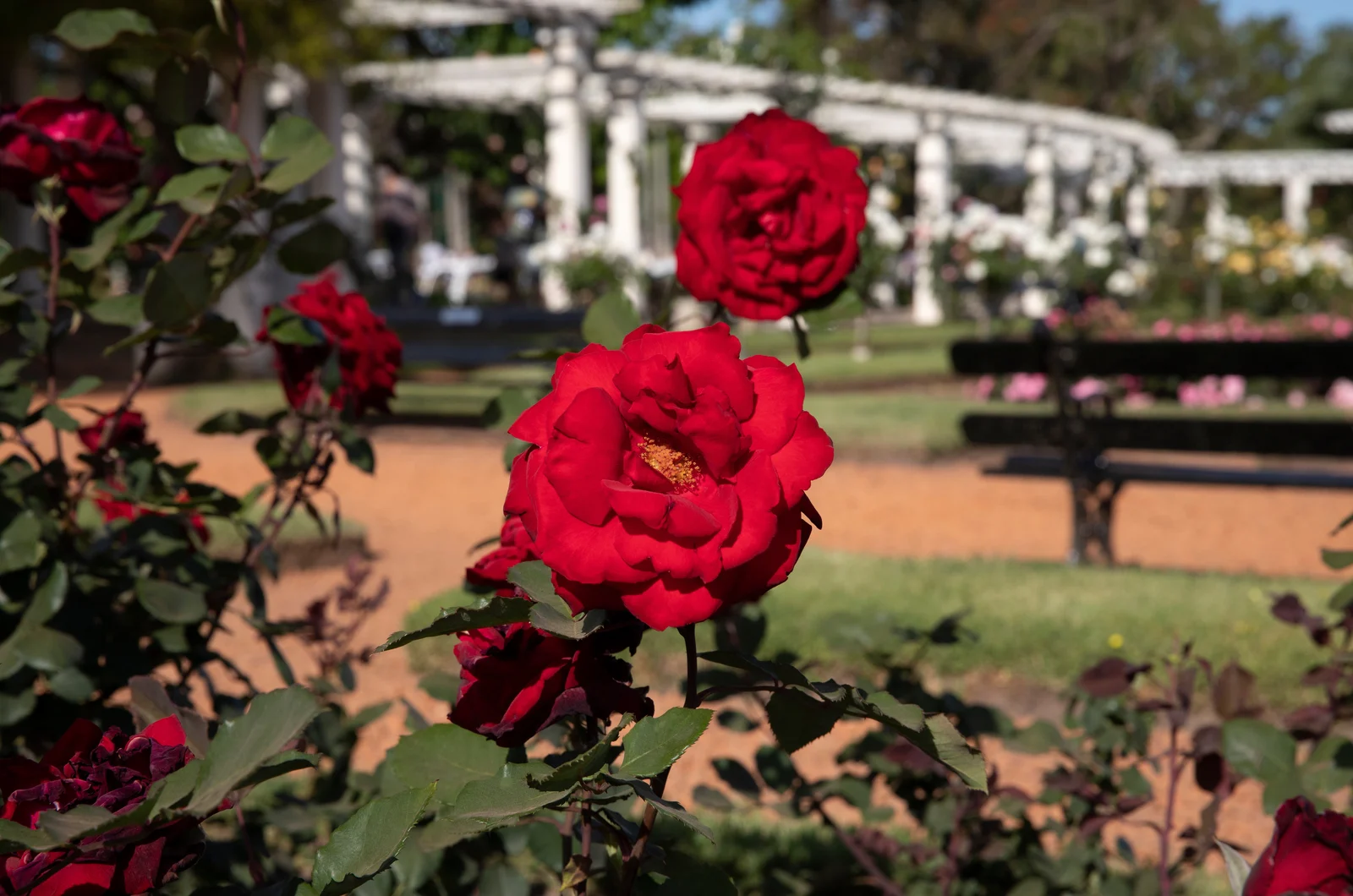 One of the best gifts to give your loved one is definitely a rose flower.
Romantic quotes will never go out of fashion, so let's look at a few quotes that are perfect for Instagram!
1. "This love is the rose that blooms forever." – Rumi
2. "A relationship is like a rose. How long it lasts, no one knows." – Rob Cella
3. "Can anyone remember love? It's like trying to summon up the smell of roses in a cellar. You might see a rose, but never the perfume." – Arthur Miller
4. "It is at the edge of the petal that love waits." – William Carlos Williams
5. "Love planted a rose, and the world turned sweet." – Katharine Lee Bates
6. "How did it happen that their lips came together? How does it happen that birds sing, that snow melts, that the rose unfolds, that the dawn whitens behind the stark shapes of trees on the quivering summit of the hill? A kiss, and all was said." – Victor Hugo
7. "Love is much like a wild rose, beautiful and calm, but willing to draw blood in its defense." – Mark Overby
8. "If I had a rose for every time I thought of you, I'd be picking roses for a lifetime." – Swedish Proverb
9. "The gentle rose offers a powerful joy known only to the heart." – Andrew Pacholyk
10. "True love is like little roses, sweet, fragrant in small doses." – Ana Claudia Antunes
11. "But he that dares not grasp the thorn. Should never crave the rose." – Anne Bronte
12. "We are all dreaming of some magical rose garden over the horizon instead of enjoying the roses blooming outside our windows today." – Dale Carnegie
Powerful Rose Quotes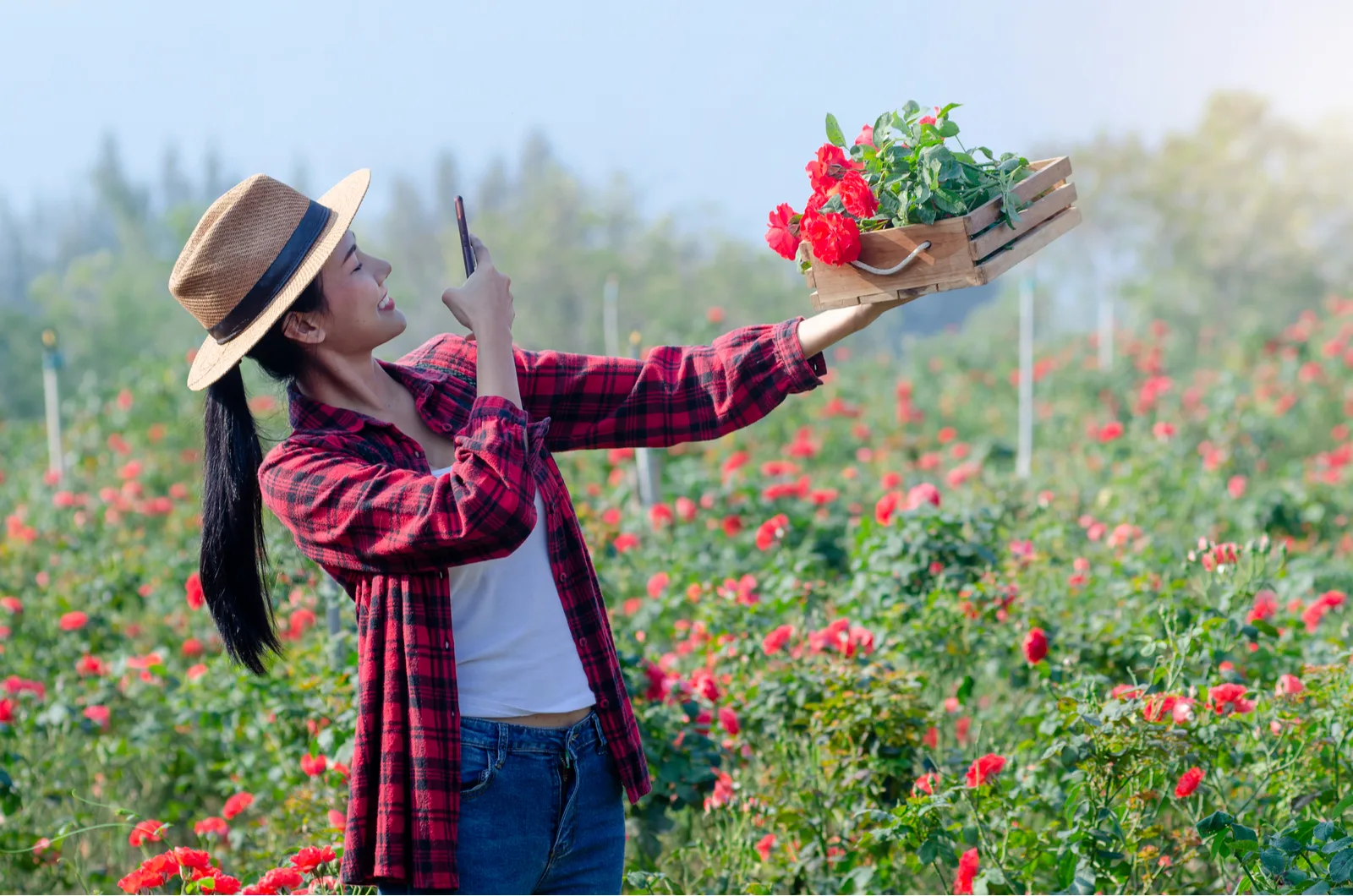 Roses aren't just pretty and reminiscent of sensibility, they are also a sign of power and retribution.
Let's look at some powerful quotes that would go great with your stunning rose pics.
13. "I'd rather have roses on my table than diamonds on my neck." – Emma Goldman
14. "The sharp thorn often produces delicate roses." – Ovid
15. "It will never rain roses: when we want to have more roses we must plant more trees." – George Eliot
16. "We can complain because rose bushes have thorns, or rejoice because thorn bushes have roses." – Abraham Lincoln
17. "The rose that is democracy has its own thorns. We have to bear with it." – Don Santo
18. "The rose and the thorn, and sorrow and gladness are linked together." – Saadi
19. "Did you hear about the rose that grew from a crack in the concrete?… Long live the rose that grew from concrete when no one else even cared." – Tupac Shakur
20. "If the rose puzzled its mind over the question of how it grew, it would not have been the miracle that it is." – J. B. Yeats
30. "Discipline trains you to put up with disappointments, every rose has a thorn." – Sai Baba
31. "A thorn defends the rose, harming only those who would steal the blossom." – Chinese Proverb
32. "Roses shouldn't waste their thorns on each other." – Heather Herrman
33. "The rose is the flower and handmaiden of love – the lily, her fair associate, is the emblem of beauty and purity." – Dorothea Dix
34. "That which God said to the rose, and caused it to laugh in full-blown beauty, He said to my heart, and made it a hundred times more beautiful." – Rumi
35. "Roses fall, but the thorns remain." – Dutch Proverb
36. "Thorns and roses grow on the same tree." – Turkish Proverb
37. "Beauty is an ecstasy; it is as simple as hunger. There is really nothing to be said about it. It is like the perfume of a rose: you can smell it and that is all." – W. Somerset Maugham
38. "My life is part humor, part roses, part thorns." – Bret Michaels
39. "I once had a rose named after me and I was very flattered. But I was not pleased to read the description in the catalog: no good in a bed, but fine up against a wall." – Eleanor Roosevelt
40. "The rose does not bloom without thorns. True, but would that the thorns did not outlive the rose." – Richter
41. "No matter how beautiful a rose is, it must still grow in dirt." – Matshona Dhliwayo
Inspirational Rose Quotes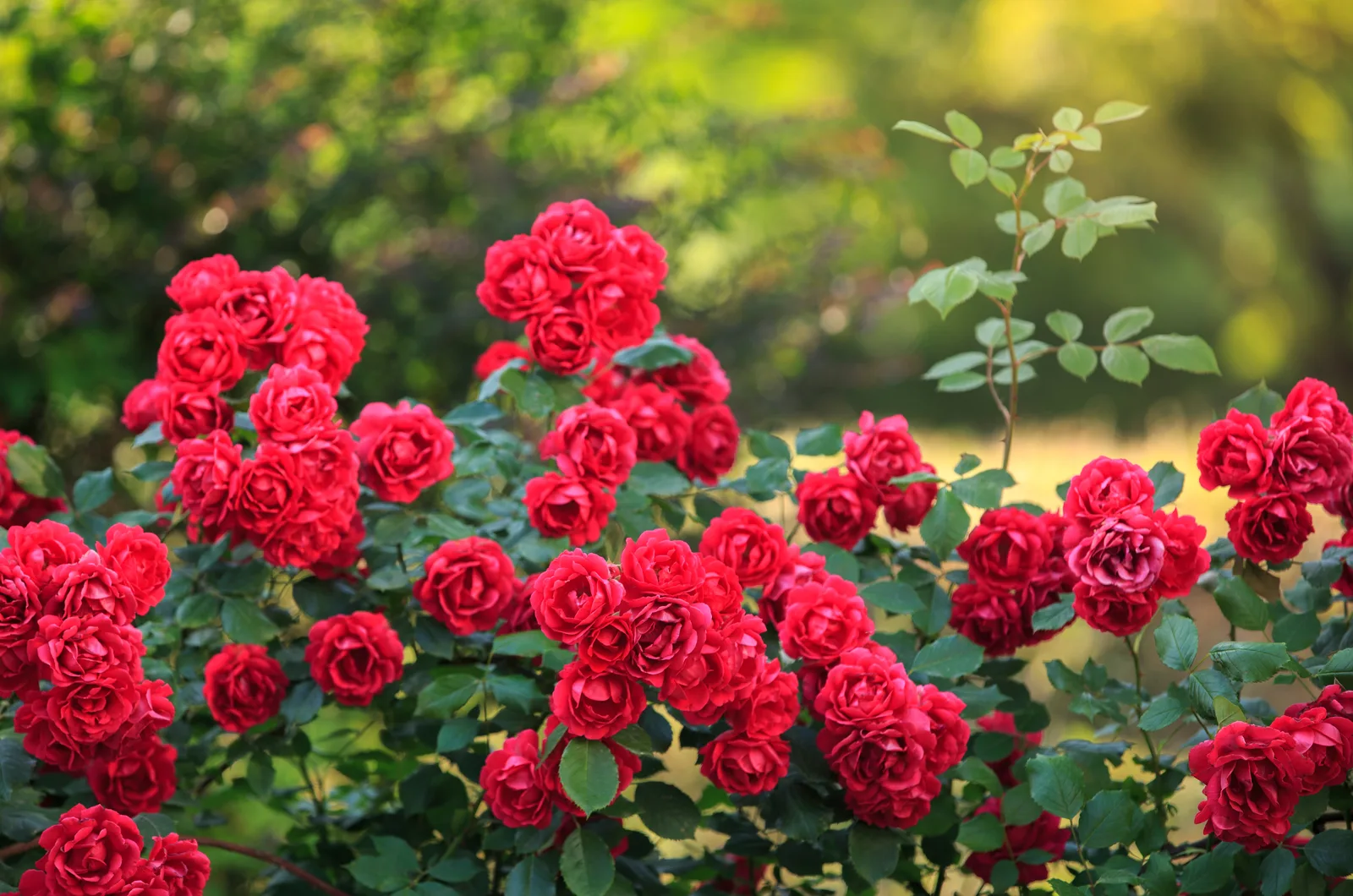 Have you been feeling a little down lately? I'm sure it will pass, so here are some quotes to inspire you and make your day a bit brighter!
42. "It's the time that you spent on your rose that makes your rose so important…People have forgotten this truth, but you mustn't forget it. You become responsible forever for what you've tamed. You're responsible for your rose." – Antoine de Saint-Exupéry
43. "A rose must remain with the sun and the rain or its lovely promise won't come true." – Ray Evans
44. "As you walk down the fairway of life you must smell the roses, for you only get to play one round." – Ben Hogan
45. "If the rose is a beautiful flower, it is also because it opens itself." – Charles De Leusse
46. "The Rose is without an explanation; She blooms, because She blooms." – Angelus Silesius
47. "Roses do not bloom hurriedly; for beauty, like any masterpiece, takes time to blossom."– Matshona Dhliwayo
48. "The optimist sees the rose and not its thorns; the pessimist stares at the thorns, oblivious to the rose." – Kahlil Gibran
49. "The fragrance always stays in the hand that gives the rose." – Hada Bejar
50. "Forgiveness is the scent that the rose leaves on the heel that crushes it."
51. "Real beauty is in the fragility of your petals. A rose that never wilts isn't a rose at all." – Crystal Woods
52. "This world that we're a livin' in Is mighty hard to beat. You get a thorn with every Rose
But ain't the roses sweet?" – Frank Stanton
53. "A single rose can be my garden… a single friend, my world." – Leo Buscagliabronte
54. "In a world full of roses, stand out like a dandelion in the middle of a green, plush lawn!"
– June Stoyer
55. "As delicate as flower, as tender as rose petals, choosing to be tender and kind in a harsh environment is not weakness, it's courage." – Luffina Lourduraj
56. "If all we had were roses, would the thorns then be beautiful?" – Kamand Kojouri
57. "The world is a rose, smell it, and pass it to your friends." – Persian Proverb
58. "You may break, you may shatter the vase, if you will, but the scent of the roses will hang round it still." – Thomas Moore
59. "The rose is a rose from the time it is a seed to the time it dies. Within it, at all times, it contains its whole potential. It seems to be constantly in the process of change: Yet at each state, at each moment, it is perfectly all right as it is." – Paulo Coelho
60. "I don't know whether nice people tend to grow roses or growing roses makes people nice." – Roland A. Browne
61." Some people are always grumbling because roses have thorns; I am thankful that thorns have roses." – Alphonse Karr
62. "We are like roses that have never bothered to bloom when we should have bloomed and it is as if the sun has become disgusted with waiting." – Charles Bukowski
Rose Quotes For Poetry Lovers
Roses are a common motif in poetry, and some of the most famous poems are about roses and their symbolism.
If you need inspiration for your next poem, here are some fantastic rose quotes.
63. "World without poetry is like a lover without a rose." – Shiny
64. "In real life, unlike in Shakespeare, the sweetness of the rose depends upon the name it bears. Things are not only what they are. They are, in very important respects, what they seem to be." – Hubert H. Humphrey
65. "A rose dreams of enjoying the company of bees, but none appears. The sun asks: Aren't you tired of waiting? Yes, answers the rose, but if I close my petals, I will wither and die." – Paulo Coelho
66.. "What a lovely thing a rose is!" – Arthur Conan Doyle
67. "The rose is fairest when it is budding new, and hope is brightest when it dawns from fears." – Sir Walter Scott
68. "There is simply the rose; it is perfect in every moment of its existence." – Ralph Waldo Emerson
69. "Only in art will the lion lie down with the lamb, and the rose grow without thorn." – Martin Amis
70. "In the orchard and rose garden / I long to see your face. / In the taste of Sweetness / I long to kiss your lips. / In the shadows of passion / I long for your love." – Rumi
71. "If love were what the rose is, / And I were like the leaf, / Our love would grow together, /In sad or sighing weather." – Algernon Charles Swinburne
72. "One rose is enough for the dawn." – Edmond Jabes
73. "For the rose, though its petals be torn asunder, still smiles on, and it is never cast down." – Rumi
74. "The first man to compare the cheeks of a young woman to a rose was obviously a poet; the first to repeat it was possibly an idiot." – Salvador Dalí
75. "I'd rather let you cover all my roads with thorns than with dead roses." – Nema Al-Araby
76. "Writing a book of poetry is like dropping a rose petal down the Grand Canyon and waiting for the echo." – Don Marquis
77. "A rose's rarest essence lives in the thorn." – Rumi
78. "What's in a name? That which we call a rose / By any other name would smell as sweet." – William Shakespeare
79. "But the rose leaves herself upon the brier, For winds to kiss and grateful bees to feed." John Keats
Red Rose Quotes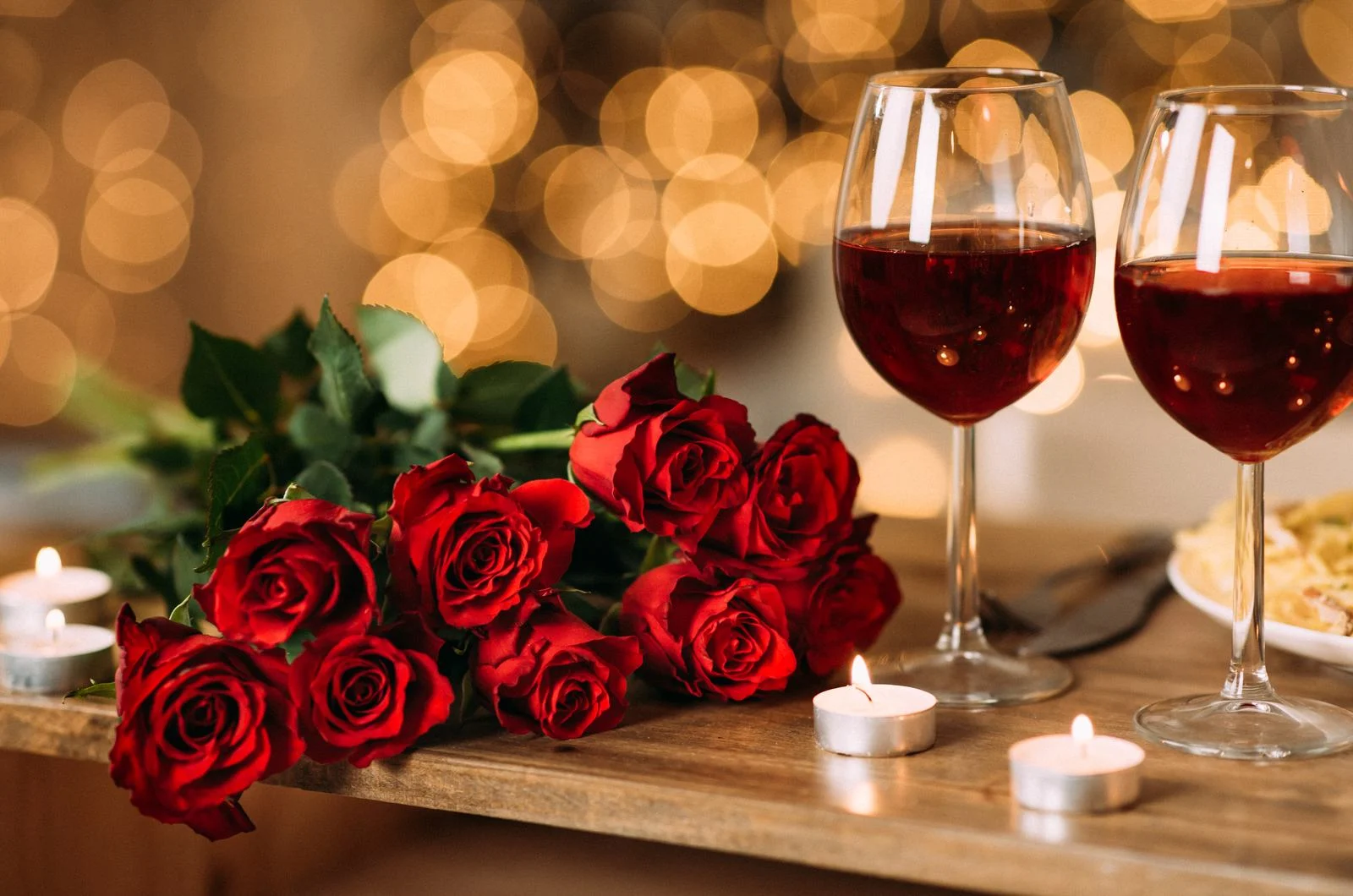 Although rose flowers come in many colors, a red rose really stands out.
If you have a perfect Valentine picture, these quotes and red rose captions will make your post or story unique.
80. "And the marvelous rose became crimson, like the rose of the eastern sky. Crimson was the girdle of petals, and crimson as a ruby was the heart." – Oscar Wilde
81. "Love and a red rose can't be hid." – Thomas Holcroft
82. "Red roses for young lovers. French beans for long standing relationships."– Ruskin Bond
83. "Their lips were four red roses on a stalk." – William Shakespeare
84. "The red rose whispers of passion, And the white rose breathes of love; O, the red rose is a falcon, And the white rose is a dove." – John Boyle O'Reilly
85. "I see trees of green, red roses too. / I see them bloom for me and you. / And I think to myself / What a wonderful world." – Louis Armstrong
86. "A red rose is not selfish because it wants to be a red rose. It would be horribly selfish if it wanted all the other flowers in the garden to be both red and roses." – Oscar Wilde
87. "The mind is a red rose with thorns… Don't get too close." – Bert McCoy
88. "O my Luve's like a red, red rose / That's newly sprung in June: /O my Luve's like the melodie/ That's sweetly play'd in tune!" – Robert Burns
89. "Roses! I swear you men have all your romance from the same worn book. Flowers are a good thing, a sweet thing to give a lady. But it is always roses, always red, and always perfect hothouse blooms when they can come by them." – Patrick Rothfuss
90. "I like roses as red as blood. I smell lilies as white as milk. I grow irises as purple as my dreams. So, let me give you peonies as pink as my kiss." – Alena Shubina Lis
Beautiful Rose Captions For Instagram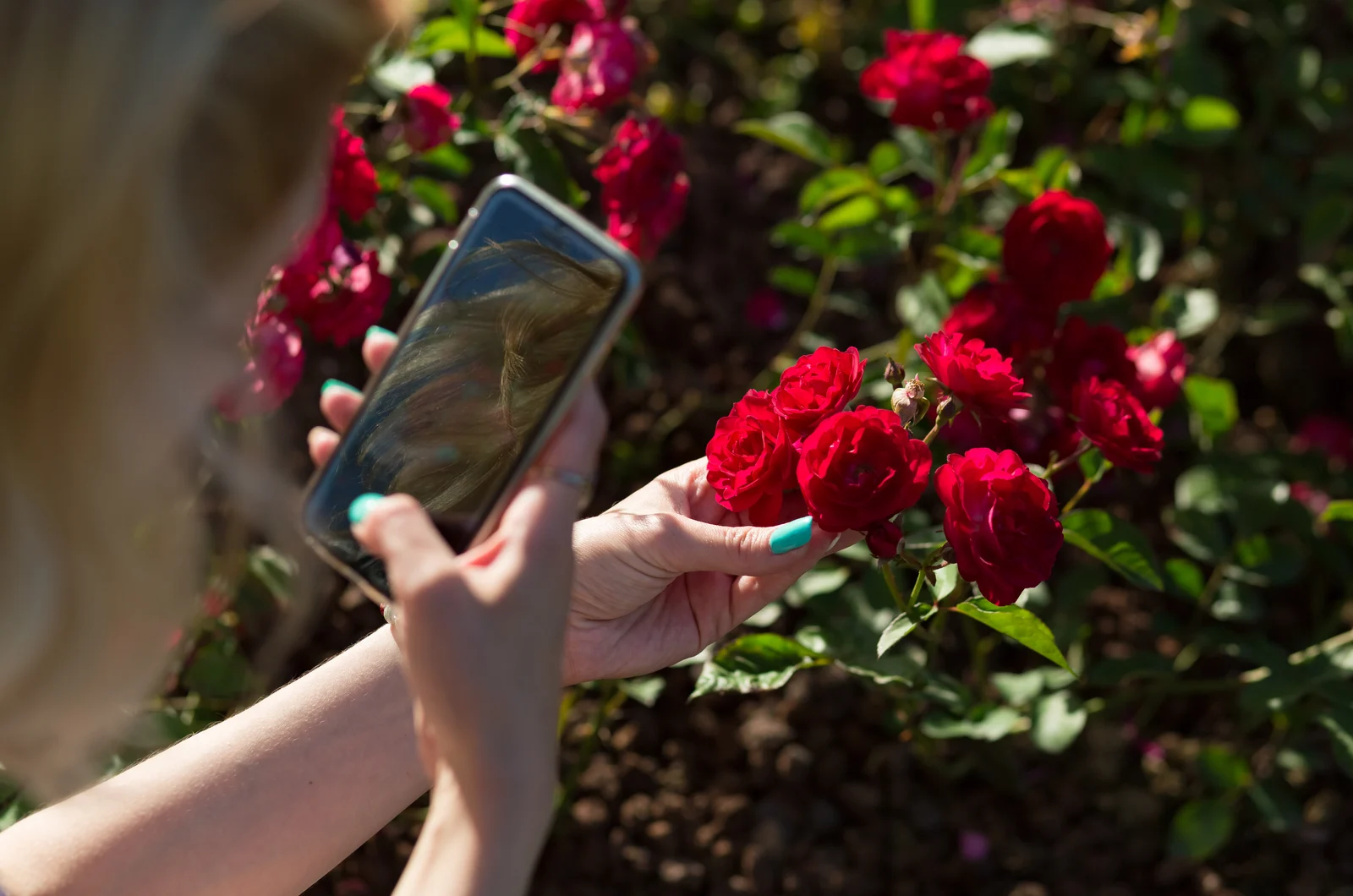 Have you taken the perfect selfie? You'll also need a caption to describe it then! If you love roses, this amazing collection of rose captions will bring you new followers and amaze the old ones!
91. "A bunch of roses and lovely wishes for my love."
92. "A rose in full bloom is truly but a pretty sight, something worth wasting my time upon."
93. "She was scared of roses. She did not know where the issue stemmed from."
94. "Friendship is like a rose that blooms, that will wither when not properly taken care of."
95. "Where there's a will, there's a rosé."
96. "Beauty without virtue is like a rose without scent."
97. "There is nothing that smells sweeter than a rose in full bloom, that is the reality of life, okay?"
98.. "A life with love must have some thorns, but a life with no love will have no roses."
99. "A rose can never be a sunflower, and a sunflower can never be a rose. All flowers are beautiful in their own way, and that's like women too."
100. "Roses are red. Violets are blue. If you were a flower, I'd pick you."
101. "A rose does not lose sleep because it was mocked by weeds."
102. "All want to feel special, but rarely do they do something for themselves."
103. "Those who don't pick roses in summer won't pick them in winter either."
104. "If only you would see the love I hold so dear means so much to me, my rose, you would smile."
105. "I planted these roses so I can give you a bouquet of them, that is the reality of my life."
106. "God gave us memories that we might have roses in December." – James M. Barrie
107. "Had I known that you are like a rose, I would have brought my gloves so I can hold you.
Be a rose and let them wonder how you can be so beautiful."
108. "I will name all my children after flowers and between them, my favorite and closest will be the rose."
109. "A rose speaks of love silently in a language known only to the heart. Happy Rose Day!"
Best Captions For Rose Pictures
Many of us grow roses and take lots of love rose pics. Here are some captions for your beautiful rose pics.
110. "The rose was very lazy. He had a seedentary lifestyle."
111. "To the woman who rose me right."
112. "Roses are red. Pizza sauce is too. I ordered a large, and none of it's for you."
113. "Take time to smell the roses."
114. "Home is where the wine is."
115. "If you really mess up, send roses."
Rose Puns And Funny Quotes For Instagram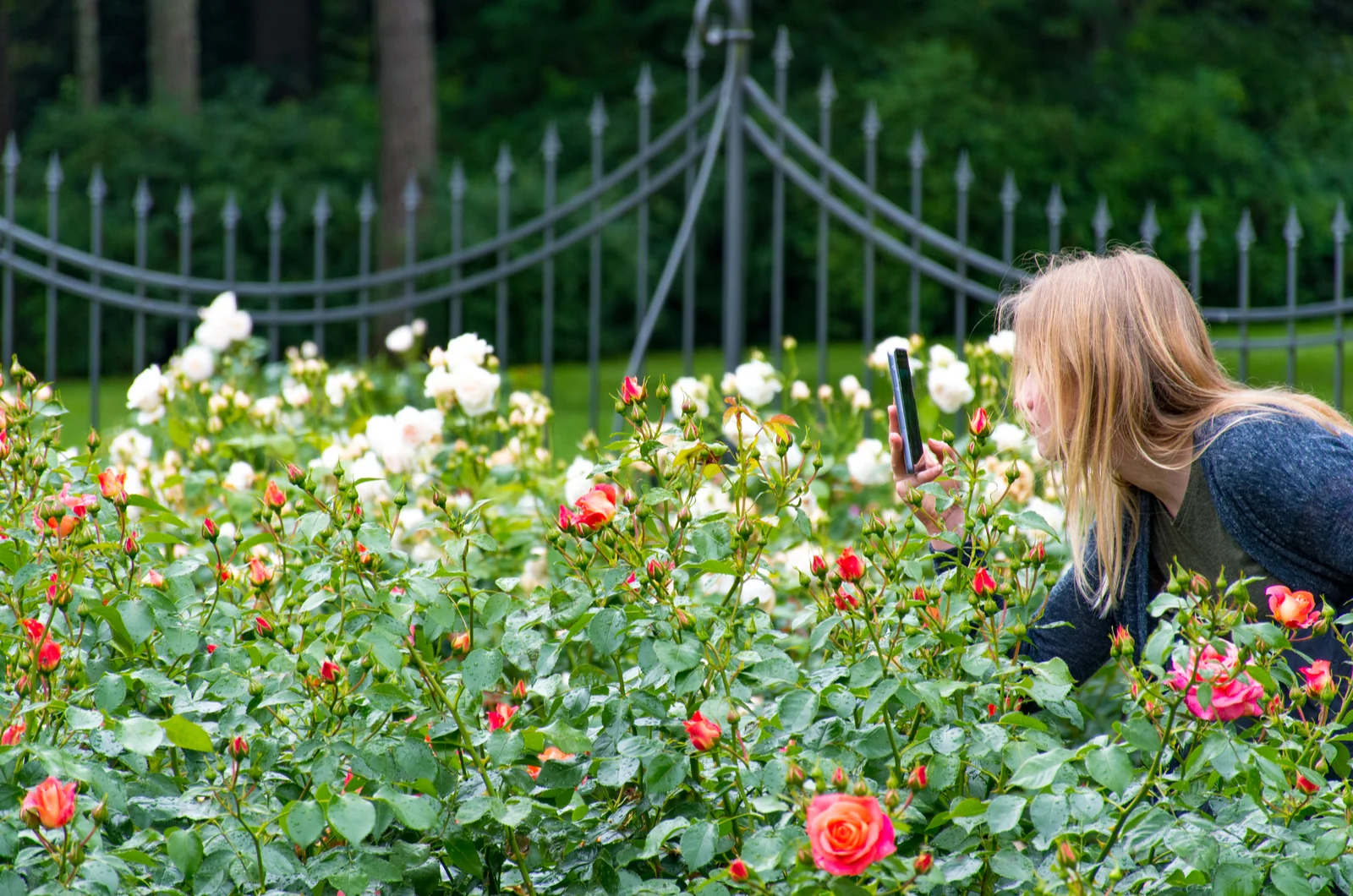 Everyone loves laughing at funny things on Instagram! Some posts or stories may seem dull, but if you add puns or funny quotes it will brighten everything up!
Here is a list of rose Instagram captions that will make everyone happier!
116. "I rose above it."
117. "Show your true colors."
118. "Puns' n' roses."
119. "My friend sent me a bouquet of roses as a gratitude gift. She wrote a note saying, 'Thanks, a bunch.'"
120. "A rose stalked his friend's crush on social media to get some information."
121. "This is a budding romance."
122. "Rosé is bae."
123. "Gene-rose-ity is a virtue."
124. "When my mom bargained with the florist for the rose bouquet, the florist said, 'Take it or leaf it. '"
125. "Her new year's rose-lution was to get flowers for her husband every week and make him feel special."
126. "Gardeners like to sleep on beds of roses – so does Bon Jovi."
127. "What are your New Year's rose-olutions?"
128. "Fifty shades of rosé."
129. "The rose's mom let him go out alone. She said she beleafed in him."
130. "European countries use Eu-rose as their currency."
131. "We clicked a picture in the rose garden. The roselution was not very great."
Best Flower Captions & Quotes For Instagram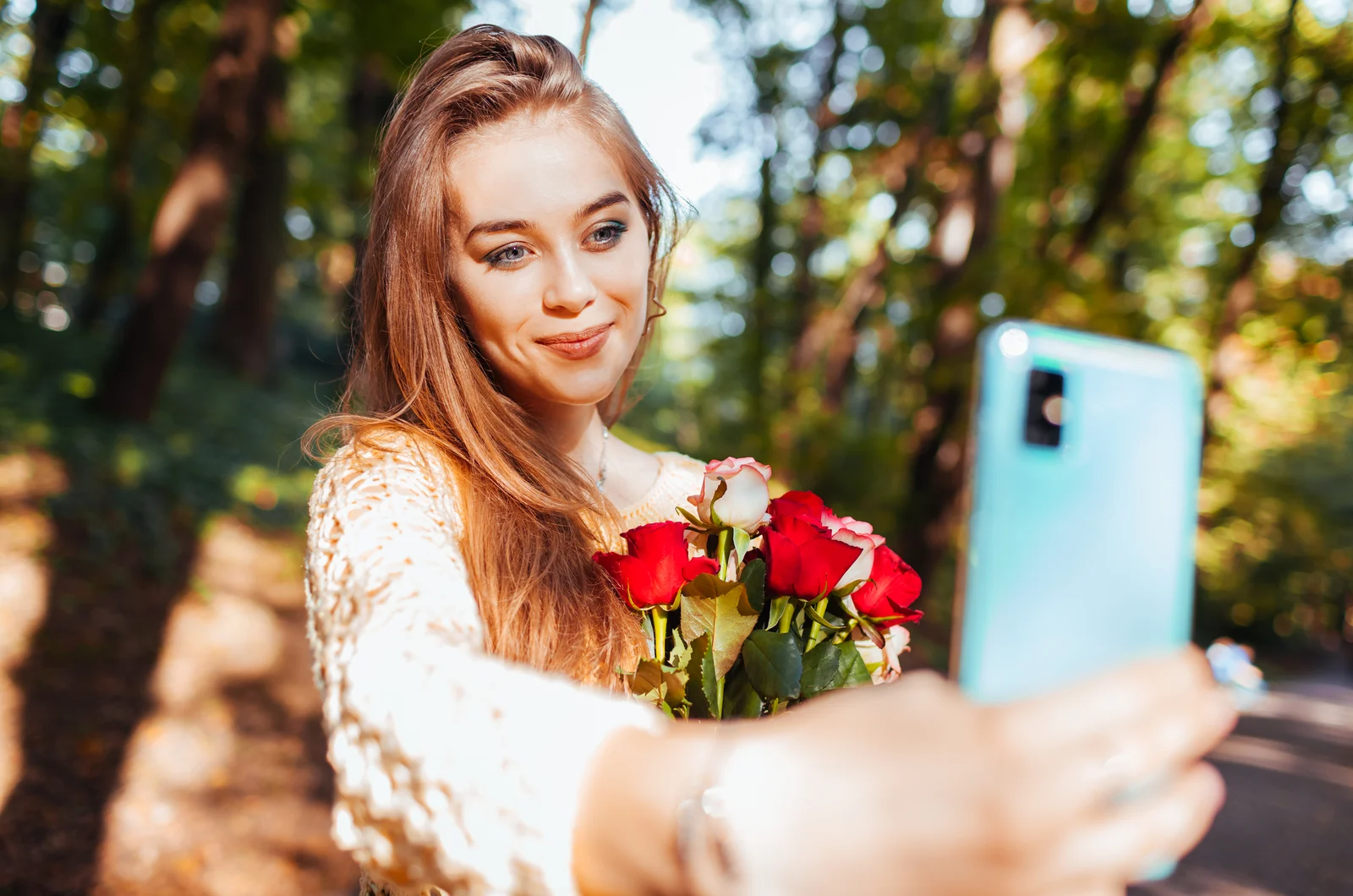 Flowers are always welcome, especially on social media. You don't need to be a plant enthusiast for a flower to make you happy!
If you have been looking for amazing tulip quotes, or any other flower, for use as a quote or caption check out this list of the very best flower captions and quotes!
They will really set your Instagram profile on fire!
132. "Happiness blooms from within."
133. "Sometimes I love you tulip much."
134. "I love it when you call me big poppy."
135. "Flowers… are a proud assertion that a ray of beauty out values all the utilities in the world."
136. "Earth laughs in flowers."
137. "What in carnation?"
138. "We're BFFs – best buds forever"
139. "I'm proud to be yorchid."
140. "If you were a flower, you'd be a damn-delion."
141. "A rose's prick is better than a daisy's kiss."
142. "Hey bud, how's it growing?"
143. "I love your rosé cheeks."
144. "Life is better with flowers and coffee."
Flower Quotes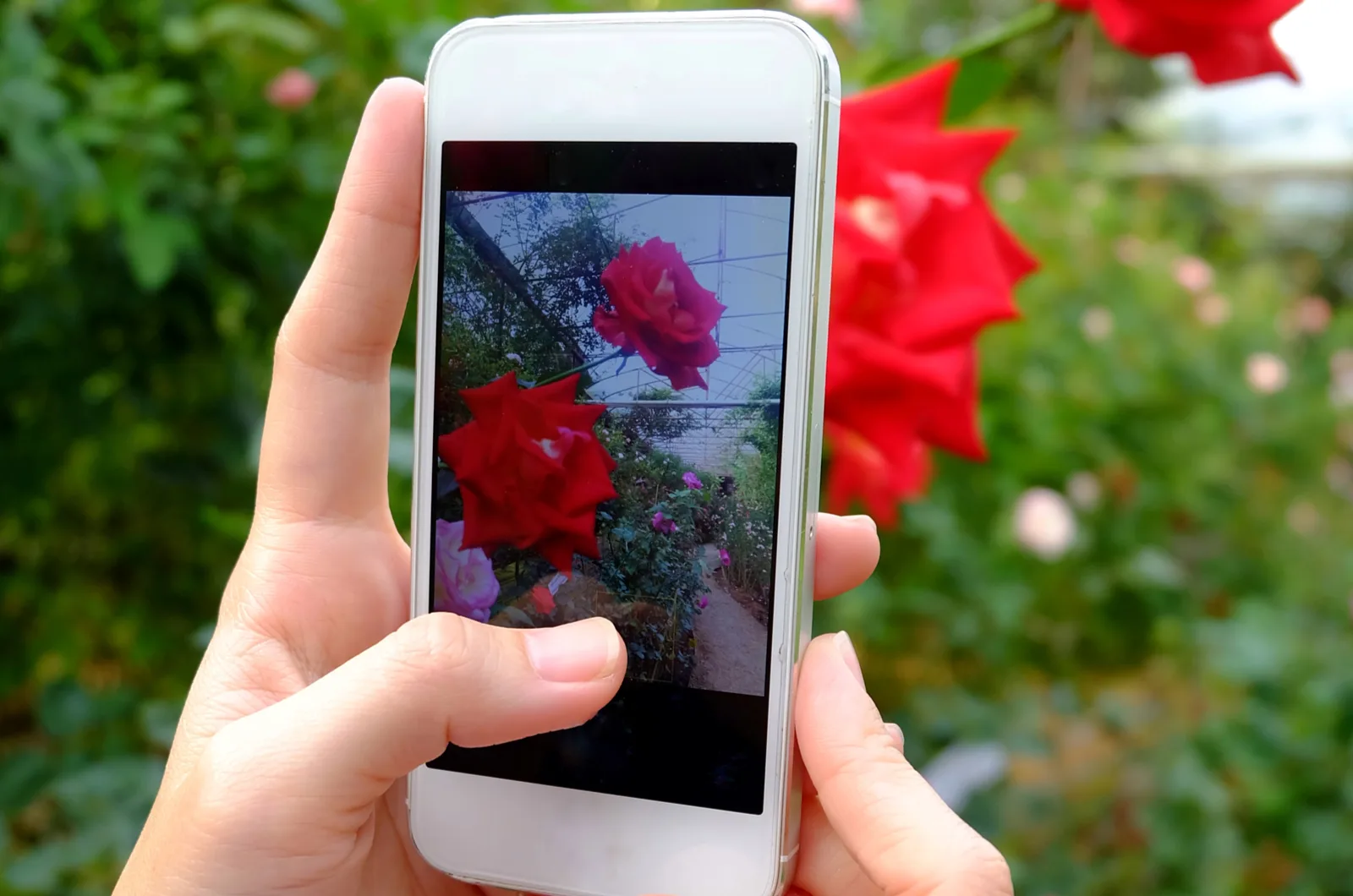 Here is a list of the best quotes about flowers!
145. "All the flowers of the tomorrows are in the seeds of today."– Indian Proverb
146. "Love is like wildflowers; it's often found in the most unlikely places."– Ralph Waldo Emerson
147. "There are always flowers for those who want to see them."– Henri Matisse
148. "Don't wait for someone to bring you flowers. Plant your own garden and decorate your own soul."– Luther Burbank
149. "The smallest flower is a thought, a life answering to some feature of the Great Whole, of whom they have a persistent intuition."– Honore de Balzac
150. "You're only here for a short visit. Don't hurry, don't worry. And be sure to smell the flowers along the way."– Walter Hagen
151. "Where flowers bloom so does hope." – Lady Bird Johnson
152. "She sprouted love like flowers, grew a garden in her mind, and even on the darkest days, from her smile the sun still shined."– Erin Hanson
153. "Flowers don't worry about how they're going to bloom. They just open up and turn toward the light and that makes them beautiful."– Jim Carrey
154. "Every flower blooms in its own time."– Ken Petti
155. "Politeness is the flower of humanity." – Joseph Joubert
FAQs
What are the benefits of roses?
If you like rose tea, you will be happy to know that it can help you with digestion and mood swings. Rose petals contain Vitamins C and E, and many use them for improving skin health.
Some researchers claim that roses reduce the risk of cancer and have anti-inflammatory properties.
What is the meaning of rose gold?
Due to its widespread use in jewelry, the color rose gold conveys richness. Rose gold is frequently connected with flair, elegance, and luxury because gold is a symbol of prosperity.
The delicate shade of rose gold can also convey romance, elegance, and poise. Rose gold has frequently been referred to as a "gender-neutral" color while being a pink tone that is traditionally associated with femininity.
According to color psychology, rose gold is used to instill serenity and subdue rage.
Wrapping Up
I hope you enjoyed spending time with us and learning all about roses!
I'm sure you found lots of amazing rose quotes for Instagram, not to mention all the flower quotes and Instagram captions.
Whichever quote or caption you choose, your IG will look better than ever!
Until next time!
Like this post? Share or pin it for later!